Fathers Day yin yoga event, mimosas & brunch in the labyrinth in the middle of the vineyard, at Sperling Vineyards!!
June 19, 2022 @ 10:00 AM

-

11:30 AM

$45.00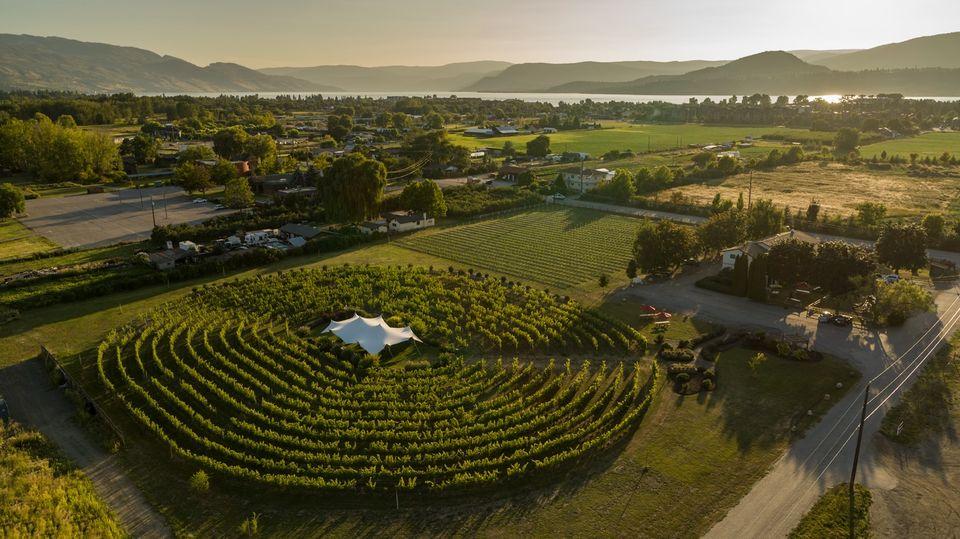 Fathers Day morning yin yoga, mimosas & brunch event in the labyrinth in the middle of the vineyard, at Sperling Vineyards!! Upon your arrival at the winery, we will head to the beautiful grass area, that has the most amazing view of the vineyard, then let the yoga begin. I Aleena McKinnon with Buddha beats yoga will guide you through a wonderful restorative yin yoga class with our toes in the grass and sun on our face.
Yin Yoga is a practice that is rooted in Yin, or the Chinese philosophy of yin and yang. This theory emphasizes the importance of balance and that all things exist in harmony, with each element having a complementary role. This makes yin yoga a traditional method of exercise, and also a way to cope with the stress of modern life.
Yin Yoga is a form of yoga which focuses on the deep stretches and breathing exercises that stimulate the yin energy. The yin energy is divided into five different elements: earth, water, fire, air and space. The yin energy is associated with the emotion of fear and the body's ability to respond to the environment.
Yin yoga is a physical practice designed to focus on the connection between the body, mind and spirit. It allows you to bring awareness and awareness to the body in order to increase balance and flexibility.
This class is about relaxing and letting go. We will move very slowly a moving meditation with the breath. Watery, fluid, rhythmic, simple, sweet movements. After class, we will enjoy a mimosa that will be followed by a light brunch. This brunch will change deliciousness throughout the spring and summer.
Please let me know of any allergies or dietary restriction's and we will be happy to accommodate you.
Yoga 10:00 to 11:00 am followed by mimosa and a healthy light brunch.
All levels welcome.
We recommend bringing your yoga mat. If you need a mat please let me know.
Ticket price: $45.00
For tickets email transfer Aleena.
Please include the event date, where the event is and the full names of the people coming and your email incase I need to get a hold of you. Upon your arrival to the event you just tell them your name at the door.
For more information please contact Aleena McKinnon
Email: buddhabeatsyoga@hotmail.com
Telephone: 1-250-808-1764
Related Events