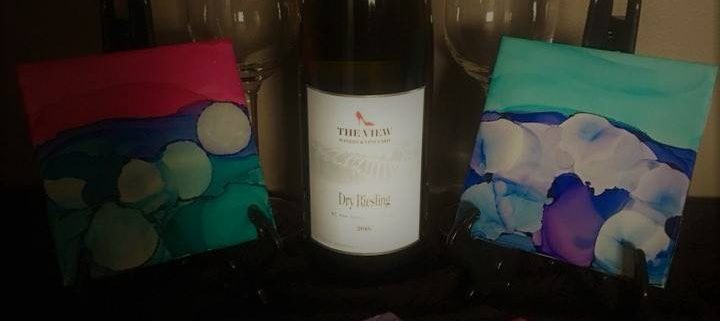 Join us and learn the newest rage that is sweeping Kelowna! Learn how to paint decorative tiles and see how amazing they look as you mix colors to make a beautiful design! And of course we will be tasting some delicious wines and ciders from The View Winery & Wards Cider.
Homeowners Delight Class! This class will be delightfully creative for the non crafty or the crafty! You will learn how to move the ink by blowing through a straw and see how the colors blend while you tilt and turn the tile. You will learn how to put your house number on the tile or a simple welcome while drinking a variety of The View's wines! & Wards Cider.
$35 per person, limited space available
Registration Required
If you would like to register or if you have any questions, please call us at 250-860-0742, email us at info@theviewwinery.com or stop by the wine shop, open 11:30am-6:30pm.