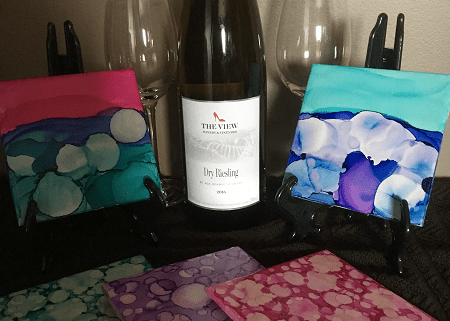 Join us for our first "ALCOHOL INK afternoon" and learn the newest rage that is swooping Kelowna! Learn how to paint two decorative tiles and see how amazing they look as you mix colors to make a beautiful design! This class is for the crafty and ESPECIALLY the NOT SO crafty! You will be amazed at how creative you really can be when you learn the tricks of ALCOHOL INK!
The cost of the class is $35.00 per person which includes 2 tiles and all of your supplies needed to create your beautiful decorative tiles! And of course we will be tasting some delicious wines and ciders from The View Winery & Wards Cider
Registrations are required, please call us at 250-860-0742, email us at info@theviewwinery.com or stop by the wine shop to register.