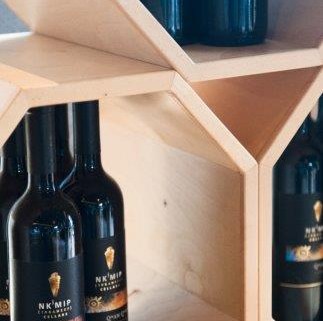 This months theme is "Legends from the Fall: Legacy of Award Winners".
Over the years the land used for viticulture by Nk'Mip Cellars has produced some legendary award-winning wines. We invite you to explore the Cellar of North America's first Indigenous owned and operated winery with Winemaker and Osoyoos Indian Band member, Justin Hall.
In this session we will sample a selection of our award-winning wines from our collection of library wines. You will see for yourself how vintage conditions and time in the bottle shape the distinct personality of our signature wines and experience how these wines have stood against the test of time. With a new theme each offering, join us for one or both of our unique tasting experiences.
Each tasting session includes 8 samples of wine from mixed vintages ranging from 2002 to current vintage. The route to the Underground Cellar includes stairs, so comfortable footwear is recommended.