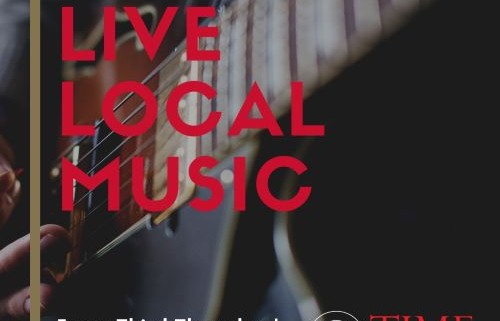 Come and join us on the 3rd Thursday of each month for our local live music series. Sit back and enjoy a sip or two of our award-winning wines along with tasty selections from our seasonally specific menu, crafted by chef AK Campbell & his team. Happy Hour specials are also available, offering you the trifecta for a great night out; wine + food + live music.
Upcoming acts:
May 16th – Tavis Weir
Tavis Weir is a Canadian songwriter and multi-instrumentalist who currently creates in and explores the interior of British Columbia. His performances have been described as authentic, honest and he has been known to take risks on stage; not afraid to depart from the scripted. Tavis' original music features effortless vocal melodies held up by an intricate web of fingerpicking guitar or the rhythms of clawhammer banjo.
June 20th – Aidan & Mandy
Similar but different. One listen and you'll hear it; powerful and soft, edgy and smooth, poignant and lyrical, passionate and soothing. Aidan Mayes and Mandy Cole combine these seemingly opposite elements with deft simplicity. Smooth harmonies, heartfelt lyrics, and playful guitar are the main ingredients that make up this grounded, inspiring, and talented duo. There is something distinctly Okanagan about this pair. A little bit country, a little bit folk, a little bit rock and roll, and a little bit different from everything else in the world.
July 18th – Harvey K.
Harvey K. would have to be considered a true veteran of the Canadian music scene. At age 64, Harvey has been playing drums and singing in bands with some of the top musicians/artists in Western Canada for over 50 years. Now retired from "the road", Harvey brings his many years of musical experience and considerable talents (piano, mandolin, drums, voice) to his new home in Penticton BC.