Morning yoga, live jazz music & brunch in the labyrinth in the middle of the vineyard, at Sperling Winery!!
August 14, 2022 @ 10:00 AM

-

11:30 AM

$45.00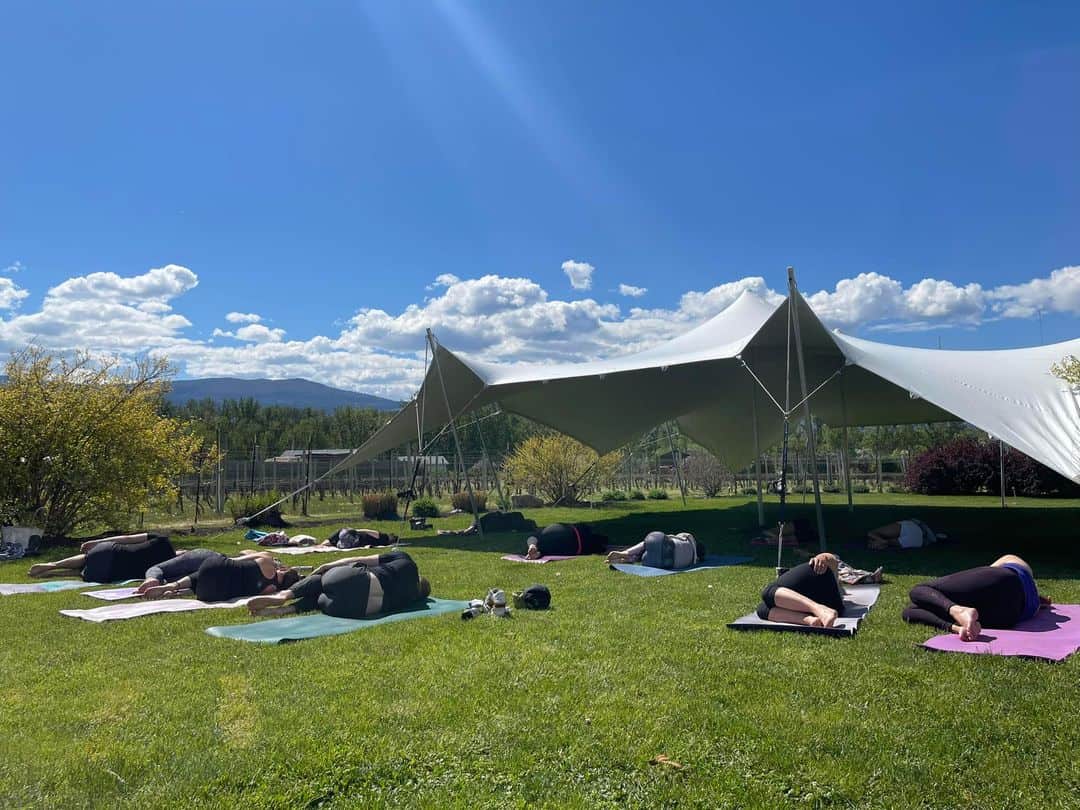 Morning yoga, mimosas & brunch event in the labyrinth tent in the middle of the vineyard, at Sperling Vineyards!! Upon your arrival at the winery, we will head to the beautiful grass area, that has the most amazing view of the vineyard, then let the yoga begin. I Aleena McKinnon with Buddha beats yoga will guide you through a wonderful morning yoga class with our toes in the grass and sun on our face. R.G Peever will be strumming his electric guitar playing us amazing jazz music. Allow yourself to let go of your thoughts and let the music float you into your tranquil meditative state. This class is about relaxing and letting go. We will move very slowly a moving meditation with the breath. Watery, fluid, rhythmic, simple, sweet movements. We will end this class with a guided meditation to melt away any stress from the last few months.
R G Peever world class studio player Pop Jazz, Soft Rock, Latin nice and easy, not too loud .He plays at numerous wineries in The Okanagan, Mainstage at Art Walk Rib Fest , Parks Alive. Cool jazzy ambience always ready to pick it up the guitar, keyboard, stand up electric Bass.
After class, we will enjoy a mimosa that will be followed by a light brunch. This brunch will change deliciousness throughout the spring and summer.
Please let me know of any allergies or dietary restriction's and we will be happy to accommodate you.
Yoga 10:00 to 11:00 am followed by mimosa and a healthy light brunch.
All levels welcome.
We recommend bringing your yoga mat. If you need a mat please let me know.
Ticket price: $45.00
For tickets email transfer Aleena.
Please include the event date and the full names of the people coming and your email incase I need to get a hold of you. Upon your arrival to the event you just tell them your name at the door.
For more information please contact Aleena McKinnon
Email: buddhabeatsyoga@hotmail.com
Telephone: 1-250-808-1764
Related Events