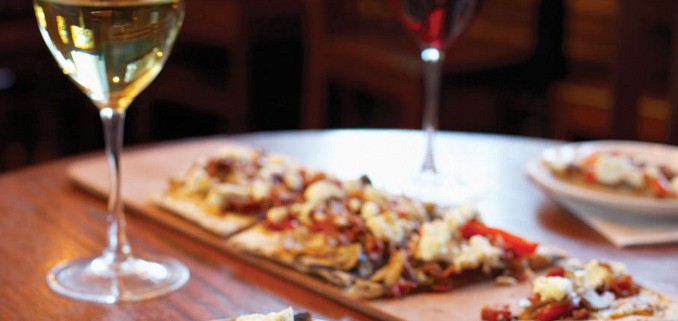 Join us for artisan pizza and wine pairings featuring our neighbour Bellissimo's delicious pizzas! Your ticket includes 3 small slices of pizza expertly paired with the perfect wine (and perhaps a cider) for an amazing experience in your mouth. As always we will have some great tunes, great people and great vibes. Look forward to hosting you this Fall Wine Festival.
$10 per person + tax, no reservations required.
All our wines & ciders are made with our estate grown grapes and apples on 112 acres in South East Kelowna. Our vintage packinghouse that we operate out of was built in 1922 by Great Grandpa Ward. 64 acres of our land is home to apple orchard where we grow cider specific apples for our Wards ciders. Our vines take up the remaining 48 acres where we grow site specific, terrior driven aromatic wines.