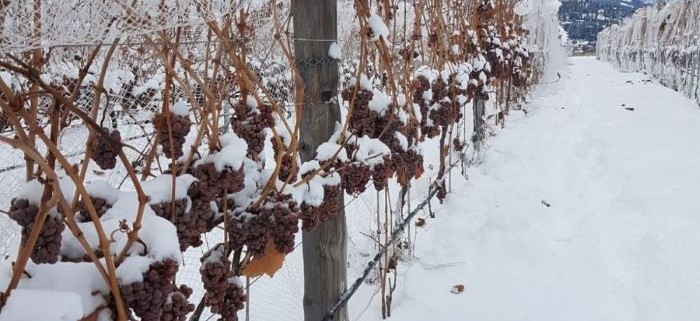 COMPLIMENTARY PRE-LAUNCH ICEWINE TOURS: EXPERIENCE THE ROMANCE OF CANADIAN ICEWINE!
In anticipation of Grizzli Winery's upcoming Icewine Festival, Grizzli invites the media and the public to our Pre-Launch Icewine Tours! Join us this week for complimentary behind-the-scenes tours of our icewine production and see the icewine-making process up close on a guided wine tour around our winery facilities. Experience the romance of Canadian icewine and learn everything there is to know!
There will be opportunities for behind-the-scenes footage/photo ops of the icewine production process and facilities. If you would like to bring a camera crew, please let us know ahead of time so we can prepare for your arrival.
Date: This Thursday, Friday, Saturday & Sunday- January 16th-19th, 2020.
Time: Daily tours at 11am, noon, and 3pm