Sperling Vineyard's Event Yoga, Sip & Paint A Beautiful Mandala In The Vineyard!
July 3, 2022 @ 10:00 AM

-

12:30 PM

$80.00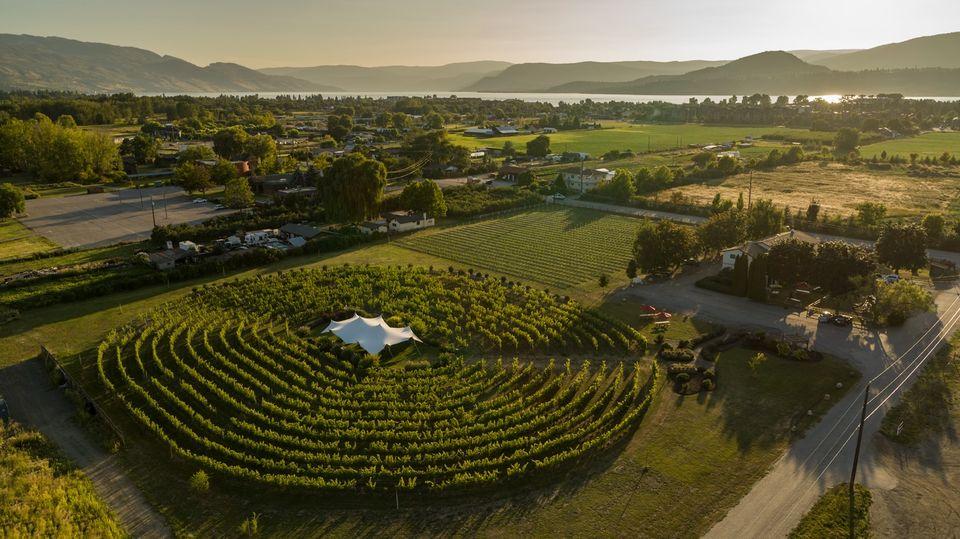 Buddha Beats Yoga is BACK!!! Join us for our very special event inside the labyrinth tent at sperling winery. I'm so ecstatic about this NEW venue someone pinch me!!! Buddha Beats Yoga will be here every single weekend all spring and summer long, with so many different amazing events!! This particular event you will arrive to the event and will be greeted with a little welcome champagne as you sip on this deliciousness, you will be escorted through the vineyard to the tent for your wonderful yoga practice, sip and paint.
I Aleena McKinnon with Buddha beats yoga will guide you through a wonderful yin yoga class is this amazing new space. This class is about relaxing and letting go. We will move very slowly a moving meditation with the breath. Watery, fluid, rhythmic, simple, sweet movements. After class we will sip on some wine while Shannon Wilson guides us through a amazing journey of painting your mandala.
Shannon Wilson is a local professional artist who graduated in 2002 from Capilano University in Vancouver with a Studio Art Diploma. For the last two decades, Shannon has facilitated art therapy, art classes and Paint & Sips while still focusing on creating her own work. She takes particular interest in the intention of energy that is infused in her paintings.
In this class Shannon will guide us through creating a watercolor and ink mandala. In the ancient Sanskrit language of Hinduism and Buddhism, mandala means "circle.' It is about finding peace in the symmetry of the design and of the universe. It is very much an artful mediation. Shannon will take us step by step through the painting process, so previous painting experience is not necessary. You will be encouraged to utilize the breath and energy from your experience on the mat and allow it to flow through you and onto the paper to create your mandala.
All levels welcome.
We recommend bringing your yoga mat. If you need a mat please let me know.
Ticket price: $80.00 All art supplies are included. You will also receive a little gift to go home with!!
For tickets email transfer Aleena.
Please include the event date and the full names of the people coming and you email incase I need to get a hold of you. Upon your arrival to the event you just tell them your name at the door. Upon your arrival to the event you just tell them your name at the door.
For more information please contact Aleena McKinnon
Email: buddhabeatsyoga@hotmail.com
Telephone: 1-250-808-1764
Related Events