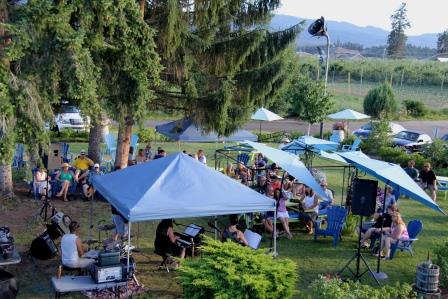 Join us for a free and fabulous concert in our picnic area. Please bring a lawn chair. Food truck – Dosa Crepe Café – on site and charcuterie platters available in the wine shop or bring your own picnic.
This week is The Nikki Martinus Project
Local singer/songwriter Niki Martinus has created quite a buzz over the last few years with her eclectic mix of pop, rock and country. Niki is teaming up with her dad and sidekick Al LaBossiere, a talented guitarist, and James Elser, an incredibly skilled pianist whose unique stylings will add a wonderful new element to the evening!