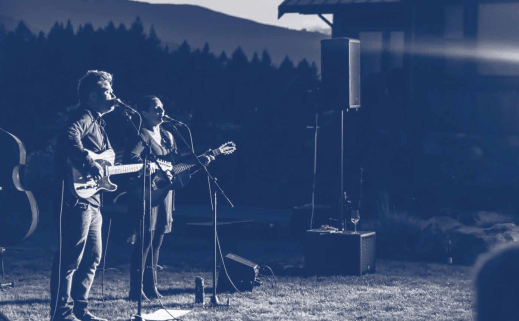 Music Lovers – Come and enjoy an evening at Blue Grouse with Gen and Jack and also be the first to purchase their new album "Live at Blue Grouse"
Genevieve Charbonneau and Jack Connolly are two Vancouver-Island based musicians with their own successful careers who have come together to create Heartwood, a folk-roots duo showcasing original songs. With a stunning vocal blend, the two share a chemistry and energy that is palpable. Both are not only exceptional songwriters but charismatic performers and their love of music- and sharing that music- shines with every note.
Enjoy dinner/snacks from Farms Gate Foods, charcuterie, cheese and chocolate boards!
Doors open at 7pm for wine and snacks, concert starts at 8pm.