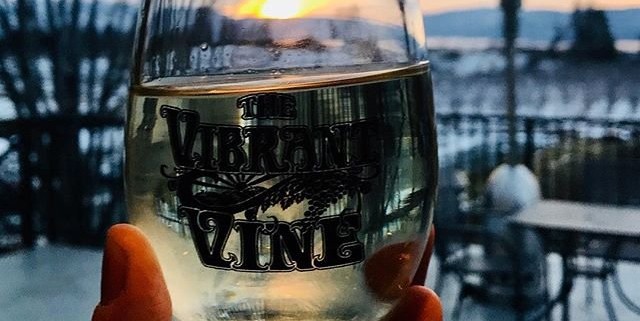 I'm so excited to announce that Buddha Beats Yoga will be at Vibrant Vines Winery this winter!! Join us every month for a different yoga event. Upon your arrival at the winery, we will head upstairs to the newly renovated area, that has the most amazing view of the vineyard, lake and Kelowna then let the yoga begin. I Aleena McKinnon with Buddha beats yoga will guide you through a wonderful yin yoga class is this amazing new space. While Jacob Pasterfield does his magic with his amazing sound bowls.
Jacob Pasterfield is a Sound Healer, Musician (drums, piano, bass and guitar, ukulele, and the handpan), Artist, and Teacher. He has followed his love of music all across Canada and parts of America searching for the ways in which we can use music as medicine. Jacob has studied Sacred Sounds as well as following the Mystery schools of the Egyptians and Pythagoreans. Through studying the vast and beautiful interconnectedness of light, sound, color, and shape, Jacob aims to synthesize his knowledge through therapeutic musical applications. After completing the Sound Healing and Music Therapy course at the Globe Institute of San Francisco, he is very excited to bring together all of his passions and share his knowledge and experience with the Okanagan. Jacob hopes to unify the ways in which we understand the worlds around us and within us, and wants to find accessible platforms to teach and practice Sound Healing.
Sound baths are all the rage in wellness right now, and for good reason. The combination of whale-like echoes, Tibetan bowls, and melodic hums is enough to send anyone into a total trance of tranquility. Often times the experience is passive, with participants cozying up on their backs for meditation while being bathed in vibrations. Sound bath sessions are reportedly good for easing chronic pain and decreasing stress and anxiety. The end results depend on the person—and the bath. Some report feeling energized and balanced, while others are ready for their afternoon siesta.
Yin yoga and sound baths are celebrated for their ability to calm the mind and body. They also come with little movement, as it's more of a focus on the internal than the external, making it a solid selection for an epic shower of sound. From quartz crystal bowls to a gong, to chimes—different instruments can be played for the duration of certain poses to help the yogi to connect more with the pose.
Sound healing is for the mind, body, and soul. It offers relaxation and deep healing of the nervous system. The power of sound is such that it can alter brainwaves from beta to alpha (relaxation), theta (meditative state) and even delta waves (sleep) and provides relaxation and healing of the nervous system.
This class is about relaxing and letting go. We will move very slowly a moving meditation with the breath. Watery, fluid, rhythmic, simple, sweet movements. After class, we will enjoy some wine that will be paired with chocolate by local chocolate artist Karat. Then we will cop a squat chat with new friends and gaze at the amazing view while sipping on some wine.
All levels welcome.
We recommend bringing your yoga mat. If you need a mat please let me know.
Ticket price: $45.00
For tickets email transfer Aleena.
Please include the event date and the full names of the people coming and you email incase I need to get a hold of you. Upon your arrival to the event you just tell them your name at the door. Upon your arrival to the event you just tell them your name at the door.
For more information please contact Aleena McKinnon
Email: buddhabeatsyoga@hotmail.com
Telephone: 1-250-808-1764