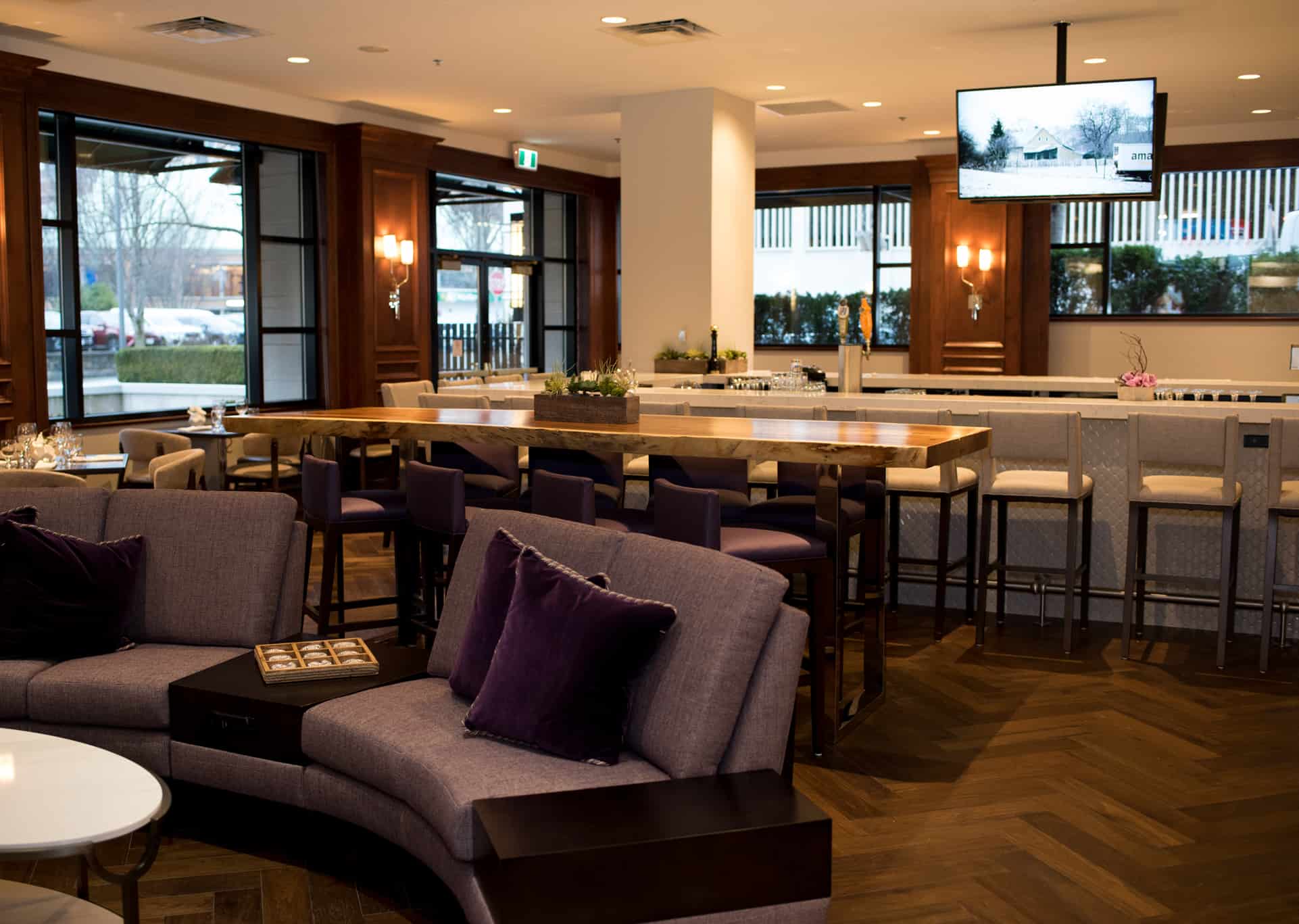 Come and see why Fire + Water has quickly become a favourite among locals and visitors alike.  Here at Fire + Water we're fortunate to be in one of the best four diamond hotels in the Pacific North West.
The Executive Chef and his culinary team find inspiration in local, sustainable, fresh ingredients readily abundant along the Pacific Coast.  Our climate, the mildest in Canada provides many a delicacy from our wild and not so wild spaces.
Our culturally diverse food and beverage team contribute unique ideas and ingredients for a refreshing approach to West Coast dining.  The palette-tempting menu combined with a casual atmosphere, our restaurant and Lounge are ideal for family celebrations, a casual drink after work, and those special occasions.
If you prefer the world-famous temperate climate of Victoria, enjoy our street level outdoor patio where you can relax to the calming sounds of trickling water and enjoy a light meal or relaxing beverage.
Dine at Fire + Water Fish and Chop House and we will reimburse you $3.25 towards your parking in our gated secure parking garage. Please see your server for details
1 250-480-3800
WEBSITE