Alberta Beverage Awards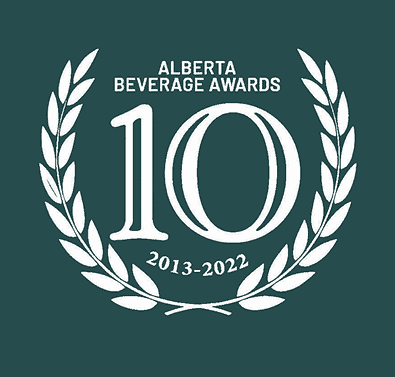 If your wines are available (or will be) in the dynamic Alberta beverage marketplace, then this is the wine competition for you! Submit your wines no later than June 30, 2022. Shipping deadline for samples to Calgary is July 13, 2022.
Wine Entries: $95 per wine, 3 samples required
Beverages are judged in Calgary by some of Alberta's finest palates including buyers, sommeliers, retailers, educators, and media influencers. The competition takes place in July with results appearing online and in Culinaire Magazine's October issue.
Prior to the judging, every product is placed into a category and assigned to a flight with like products. The entries are evaluated blind by dedicated wine, beer, and spirits panels, and moderated by an experienced panel captain.
Beverages deemed superior in the preliminary rounds proceed to the final rounds where the very best are awarded a "Best in Class." The top performing products in a category may earn a "Judges Selection." Post-competition, the editors of Culinaire may assign a "Top Value" to a winning wine, showcasing its high performance that over-delivers on value.