Roast Chicken with Fresh Peas & Sweet Onions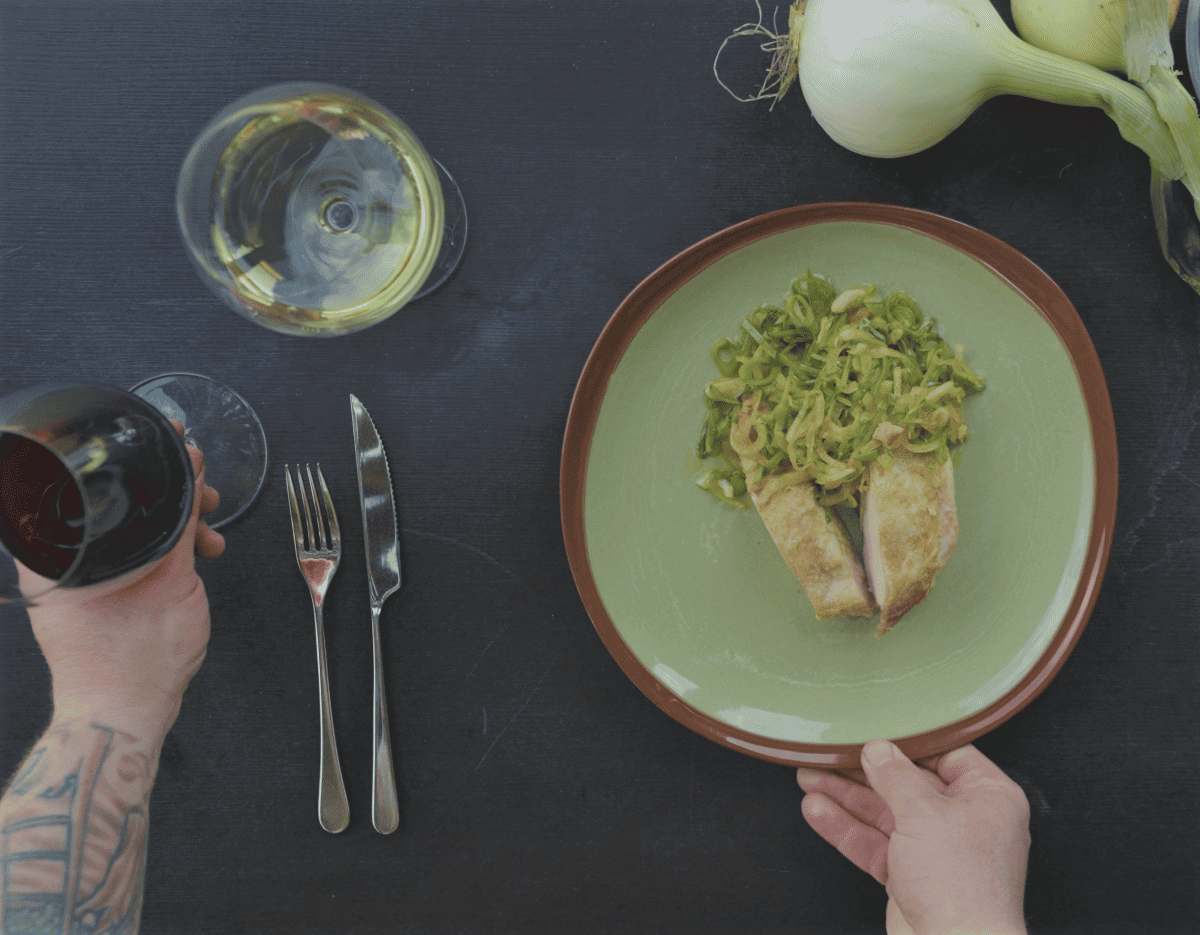 BC Wine Pairing; Syrah or Chardonnay
Ingredients
1 half BC chicken, boneless & skin on (from your local butcher) OR BC chicken legs
½ lb. snap peas sliced thinly
½ sweet onion sliced thinly
50ml of fresh dill (no stem) roughly torn
35ml good quality extra virgin olive oil plus a few tablespoons for rubbing the chicken
Splash of your favourite vinegar
Sea salt & black pepper to taste
Instructions
Pull chicken 30 minutes from the fridge before cooking, this will help in an even cooking and crispy skin.
Rub the chicken down with olive oil and season the chicken with salt
(pepper will burn, do not add).
Preheat oven to 350⁰F (180⁰C) on roast or convention if you have it.
Place chicken into pre-heated oven and bake for 30-40 minutes.
Make sure the internal temperature reaches 165⁰F (74⁰C) or you can make a small cut into the thickest part and if the juices run clear it's ready.
If you want a really crispy skin turn on your broiler and place the chicken under it for 1-2 minutes making sure not to burn it.
Rest chicken for 5-10 minutes to let the juices rest and make for a moist chicken.
While it is resting you can make the pea salad.
In a bowl, combine peas and onions.
Pour in the olive oil and a splash of vinegar, season with sea salt and black pepper.
Add the dill just before plating to ensure it doesn't oxidize and keeps its intense flavour.
Slice chicken, place salad over top and tuck in and enjoy BC's great chicken.
Sommelier Emily Walker recommends: Orofino Vineyards Syrah and Clos du Soleil Winery Chardonnay
Provided By: Chef Derek Gray