Discover the diversity of BC Wine from the Islands to the rugged Coast Mountains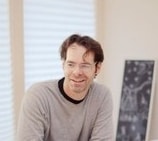 By Neal McLennan – the Vancouver-based Food & Travel editor for Vancouver and Western Living Magazines, where he covers the wine and spirits and secretly works behind the scenes with a cabal of other true believers trying to restore Pinot Blanc to it's position as the one grape that will rule us all.
Sitting on the deck of a BC Ferry and rolling into, say, Long Harbour on Salt Spring Island or Otter Bay on Pender Island or really any of the five Gulf Islands with wineries and you can't help but think the ability to grow grapes here would simply be an embarrassment of riches. The setting seems too perfect, the locals already too blessed. And for a long while the wines made here were dismissed as lifestyle endeavours: unable to get suitably ripe they were nonetheless a fun pastime for the lucky few able to retire to this idyllic spot and putter around in a hobby vineyard, or so went the naysayers refrain. But as tastes, both worldwide and local, have started to skew away from the massive fruit bombs of the 1990s and towards more refined and elegant styles, there's been a rediscovering of our Island wines and a realization that the mix of temperate climate and cooling night air can produce wines of uncommon freshnessand grace…that just happen to be grown in a jaw-droppingly beautiful terroir.
Couple that with the winemaker's embracing of varietals that were likewise long shunned—think Ortega, Siegerebbe for whites, Zwiegelt and Marechal Foch for reds—due to their quirky nature, but are now prized for their sense of place and you have the makings of a singular destination for wine lovers. In the hands of the thoughtful winemakers, the wines here show an agility and understatement that typifies great island wines, be it Vermentino from Sardinia or Mavalsia from the Canary Islands: lower alcohol, racy acidity and a balance that makes you want to drink them any time a ray of sunshine is even thinking of showing up. Plant yourself on a Gulf Island patio, a plate of fresh local oysters in front of you and bottle of local wine on ice and it's tough to not think that you're arrived at some sort of oenological Shangri-La.
And if you happen to stay on that same Ferry all the way to Vancouver Island you'll hit yet another underdog of a wine region, who's once upon a time perceived weaknesses—too cool a climate, not enough degree days for ripening—have likewise been magically recast as the perfect recipe for the modern wine palate.
From its very beginnings in the early 1990s, the region, which is really three regions—Saanich Peninsula, Cowichan Valley and Comox Valley—was thought of as the next great thing in Canadian wine. It would be our Willamette Valley it was thought, the region that strives for balance and quality and that would have a touch of that old world class. And the past decade has really seen that promise come to fruition—investment has poured into the area (including, most notably Hollywood director James Cameron's involvement in Beaufort Winery) and while quality has rocketed upwards, the place still bears the hallmark quirks that make it unique.
Take the acclaimed sparkling wine Charme De L'Ile from Duncan's Unsworth Vineyards: on the one hand it uses stalwart grapes like Pinot Gris and Pinot Noir but then it throws a vinifera curveball by adding a touch of the hybrid Sauvignette. And then they use the still-rare-in BC charmat method (think Prosecco) to bring the bubbles. The result is an absurdly low-priced wine ($21.65 at the winery) that is of uncommon character and sells out so quickly that having a bottle late in the season immediately marks you of a person of great patience. The serious yin to the region's quirky yang comes in the form of the supremely focussed estate Pinot Noirs that will help carry the region's march into the worldwide wine consciousness. Light, earthy and vastly expressive of place they now live up to the huge expectations placed on them as Canada's answer to the great wines of Burgundy.
And while the visitor to any of these Islands can imagine themselves as being BC wine pioneers, if you really want to find the Province's new horizon all it takes is hopping in a car from Vancouver and heading north. Past Whistler. And then past Pemberton…until, finally, the rugged Coast Mountains meet the start of the high desert east of Kamloops and you're in Lillooet. This fertile land truly is the frontier when it comes to planting grapes in this Province, but far from being the vinous equivalent of a dusty old west town it's actually home to Fort Berens Estate Winery one of the most technologically advanced (and physically beautiful) wineries in the Province. It's here that the Dutch-born Rolf de Bruin sees the future—Riesling that achieves the perfect balance of acidity and fruit, Cabernet Franc that captures the channels the lightness of the Loire with the power of Saint-Emilion. And it's all being done with a road map that's being drafted as they go. This is a master class in winemaking without a safety net and for the new wine regions of BC, they wouldn't have it any other way.