Trends and promising grapes from BC's new 2017 vintage releases!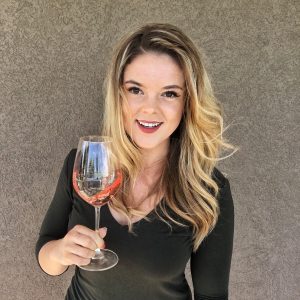 Alex is a Vancouverite with a passion for wine, communication and design. She is a Certified Sommelier through the Court of Master Sommeliers, holds a WSET Advanced certificate with distinction, and was the runner up in this year's Aspiring Sommelier BC competition. Alex is a BC wine writer, works with multiple wine bars and wineries across the globe, and spends her weekends as a sommelier at Nightingale restaurant. You can connect and follow her vibrant and insightful wine endeavours on Instagram @wine.with.alexx
Spring is finally here and it's time to liven up our palates with the new 2017 vintage releases. Lucky for wine lovers, there are lots of new wines and trends to delight us.
On April 26th, some of the top wine professionals gathered in front of a panel of BC winemakers to discuss the nitty-gritty of the 2017 vintage from bud burst to bottle. Across the board, it is clear that the 2017 vintage has an array of promising wines which emanate zealously through both the challenges and successes of the vintage.
Across the province, wineries report a lower than average yield, but what they lack in quantity was made up for in quality. This means wine drinkers can expect wines of concentration which have been crafted with remarkable attention to detail.
New Trends + Promising Grapes


New wine trends and the use of curious varietals continue to evolve and claim superior rankings amidst critics and sommeliers.
Preaching a gospel of refreshment and elegance, this year's white wines are leaner and zippier with less pronounced oak influence. A great example of this is the Graves (Bordeaux) inspired Sauvignon Blanc / Semillon by Michael Clark at Clos du Soleil Winery with its lively character and food-friendly acidity.
Increased attention has also been given to the Pinot Blanc varietal. This parallels Master of Wine, Barb Phillip's thesis which testifies it to be the shining grape of opportunity for the province. Notably, the Narrative Pinot Blanc 2017 by Matt Dumane of the Okanagan Crush Pad bursts with ripe and juicy pomacious fruit, delicate floral tones and a clean mineral driven finish.

Riesling continues to prove to be eminent in the Okanagan, and the Quails' Gate Winery BMV Riesling 2017 is a testament to its hedonistic success this year — Full of limy zest, orchard fruit and a finish that would seem to linger until breakfast the next morning.  

The diverse terroir in British Columbia allows opportunity for off-the-radar varietals to thrive, such as the Schonberger ("shaun-ber-ger") grape. Originally from Germany, the highly aromatic Schonberger grape suits well to its home on the southern edge of the Naramata Bench in 20-year-old ungrafted vineyards. Here it has been used for the Roche Winery Arôme 2017, where the wine balances lusciously sweet tropical aromatics that contrast with its dry and juicy palate.
Rosé S'il Vous Plaît
Over the past several years, BC wineries have begun to shift their thinking regarding rosé wines.  This rethink is largely due to consumer thirst. A spike in BC rosé quality has been particularly evident in the 2017 vintage release. What was once an afterthought (and an economical strategy to bottle grapes that were unsuited for reserve wines), has now become a necessary component for a winery's spring and summer portfolio. The highest ranked rosé wines are consistently composed of the coveted Pinot Noir grape, promising ripe fresh fruit, refreshing acidity, and a touch of cherry blossom — rightfully suiting the spring's inherent release dates.




The 2017 Wine Release is One to be Proud of.
The 2017 BC wine release displays living (and consumable) examples of the excelling and promising character found in the wines of British Columbia. The winemakers are just as committed to quality as they are to satisfy the thirst of wine drinkers. Needless to say, it is an exciting region to taste from, and the 2017 vintage is one to be proud of.
Let's all drink to that!

VIDEO: Barbara Philip Master of Wine and moderator for the BC Wine
2017 Vintage Media Preview shares her first impressions on the 2017 wine releases.