BC Wine and food pairings perfect for Spring

By Kurtis Kolt – Kurtis Kolt is a Vancouver-based freelance wine consultant, writer, and competition judge. Certified by London's Wine & Spirit Education Trust and the Court of Master Sommeliers, his enthusiasm and experience have resulted in many high-profile appearances, from being the subject of a Wine Enthusiast magazine profile and appearing at New York's James Beard House, to leading wine festival seminars and beyond. Catch him at KurtisKolt.com.
It's seems oh-so-fitting that April has been deemed BC Wine Month. While our local juice is, of course, fantastic any time of year, it seems April is when the selection of our local bounty at local farmers' markets really blooms.
Before we begin noshing though, let's start out with a little bubble, shall we?
Sparkling wine is increasingly popular in British Columbia, and there are plenty of wonderful styles coming out of the Okanagan Valley. Those hot summer days are great for getting the grapes nice and ripe, whereas the contrast of quite-cool evenings allows the retention of great acidity, something that's crucial to fresh and lively sparkling wines. Bella Wines on the Naramata Bench are a full-fledged sparkling house, crafting traditional method Chardonnays and Gamays from single-vineyard sites up and down the valley, some of them also coming in half-bottles, perfect for picnics. Across the lake in Summerland, Okanagan Crush Pad also ventures into white and pink territory under their Haywire and Narrative labels, while just up the road from them at Sumac Ridge Estate Winery, their Steller's Jay Brut made from Chardonnay, Pinot Blanc and Pinot Noir has been a perennial favourite of local wine enthusiasts for a couple decades now.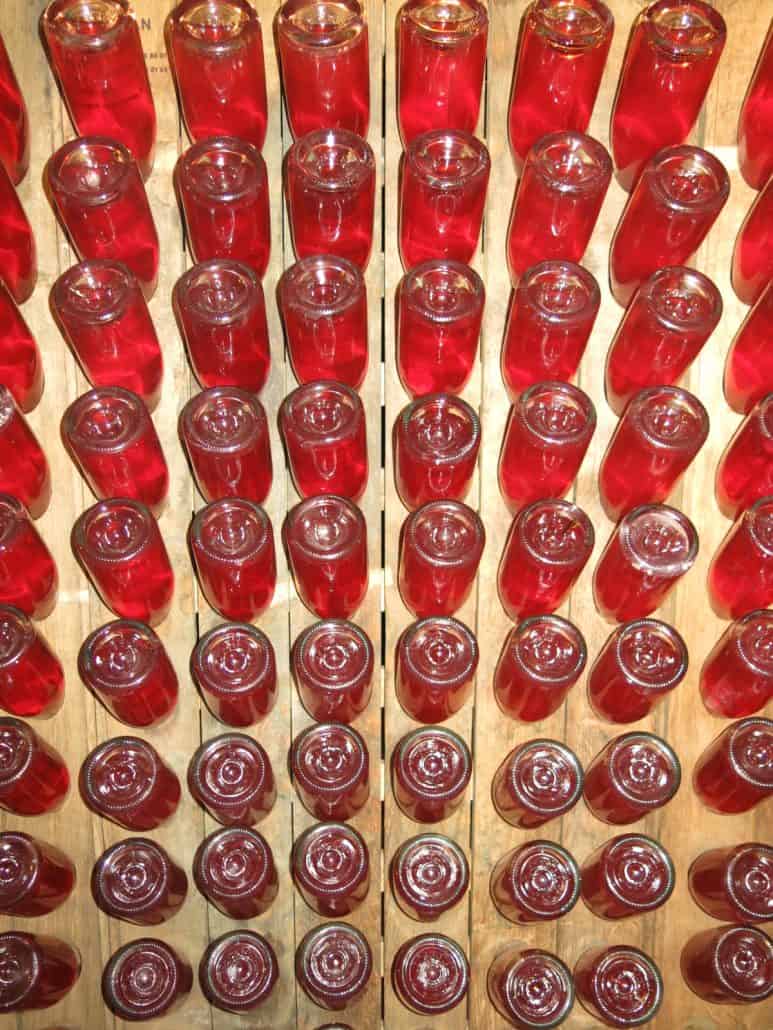 We can be spring-y and light when imbibing these sparklers. Think local wild asparagus wrapped in tender and salty prosciutto, gougères made with Gouda from The Farm House Natural Cheeses out of Agassiz, or whipping up a batch of popcorn chicken from the Fraser Valley's Rossdown Farms.
Now that we've stoked our appetites, we can take advantage of our local seafood bounty with something like sweet and succulent halibut from our coastal waters, or ensure we take advantage of the upcoming popular spot prawn season, too. Looking for Ocean Wise certification on any seafood we're about to tuck into ensures we're eating sustainably, keeping healthy rivers, lakes and oceans top of mind. Local Chardonnays should be a home run with most local fish and seafood, particularly when simply sautéed in a little butter with a light smattering of fresh herbs. 50th Parallel Estate Winery do crisp and lively takes on the grape, while those who like their Chardonnay cradled in gentle French oak will find Painted Rock Estate Winery's version a treat.
Pinot Noirs fans are also well-served when toddling around BC wine country. Whether sipping bright and juicy versions like Baillie-Grohman Estate Winery's out of Creston, or well-structured, mineral-driven styles like those of Orofino in the Similkameen Valley, it's always a good idea to throw some wild BC salmon on the ol' barbecue.
So. We've had bubbles, whites and reds – but is there a better time of year to drink pink?
Naramata's JoieFarm's fresh release of their Rosé, a blend of Pinot Noir and Gamay, is always a sure sign of spring. These kinds of wines are always such great food-friendly fare, something quite apparent when visiting Miradoro at Tinhorn Creek Vineyard for chef Jeff Van Geest's pizza Margherita coupled with the winery's Oldfield Reserve Rosé, a crisp wine made from Cabernet Franc, loaded with red berry fruit.
There's just so much diversity in the category that it's worth keen exploration. Look for modern classics like Stag's Hollow Winery's Syrah Grenache Rosé (which goes so well with burgers), or River Stone Estate Winery's Malbec Rosé, a delightful pairing with spare ribs, sirloin steak, or simple cheer on the balcony with friends.
With our glasses full and plenty on our plates, the season's sure looking bright.
Happy #BCWINEMONTH to all!