Sip, swirl and savour sustainably in BC wine country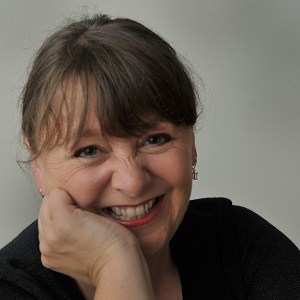 By Joanne Sasvari –  Joanne is a food, drink and travel writer who contributes to Postmedia publications, Destination BC and WestJet Magazine, and is the author of the forthcoming Wickaninnish Inn and Vancouver Eats cookbooks. She is also editor of The Alchemist and Vitis magazines. Learn more about Joanne here. Follow her onTwitter @JoanneSasvari.
It's not just dirt. The soil is what gives life to the vines and flavour to the wines they produce. So it only makes sense to take care of it, right?
That's a philosophy shared by most of British Columbia's wineries.
For years, they have quietly been going carbon-neutral and building to LEED certification. They've been planting organically and biodynamically. They've worked hard to reduce both the amount of water they use and the waste they produce. They've supported the people who work on their properties as well as the farmers next door.
Now the world is starting to take notice: In November 2017, the Thompson Okanagan region, including its nearly 200 wineries, became the first place in the Americas to earn the International Responsible Tourism Institute's prestigious Biosphere Destination certification. To earn this recognition, the region had to meet 137 benchmarks that range from clean energy and water use to human rights, gender equality and labour standards.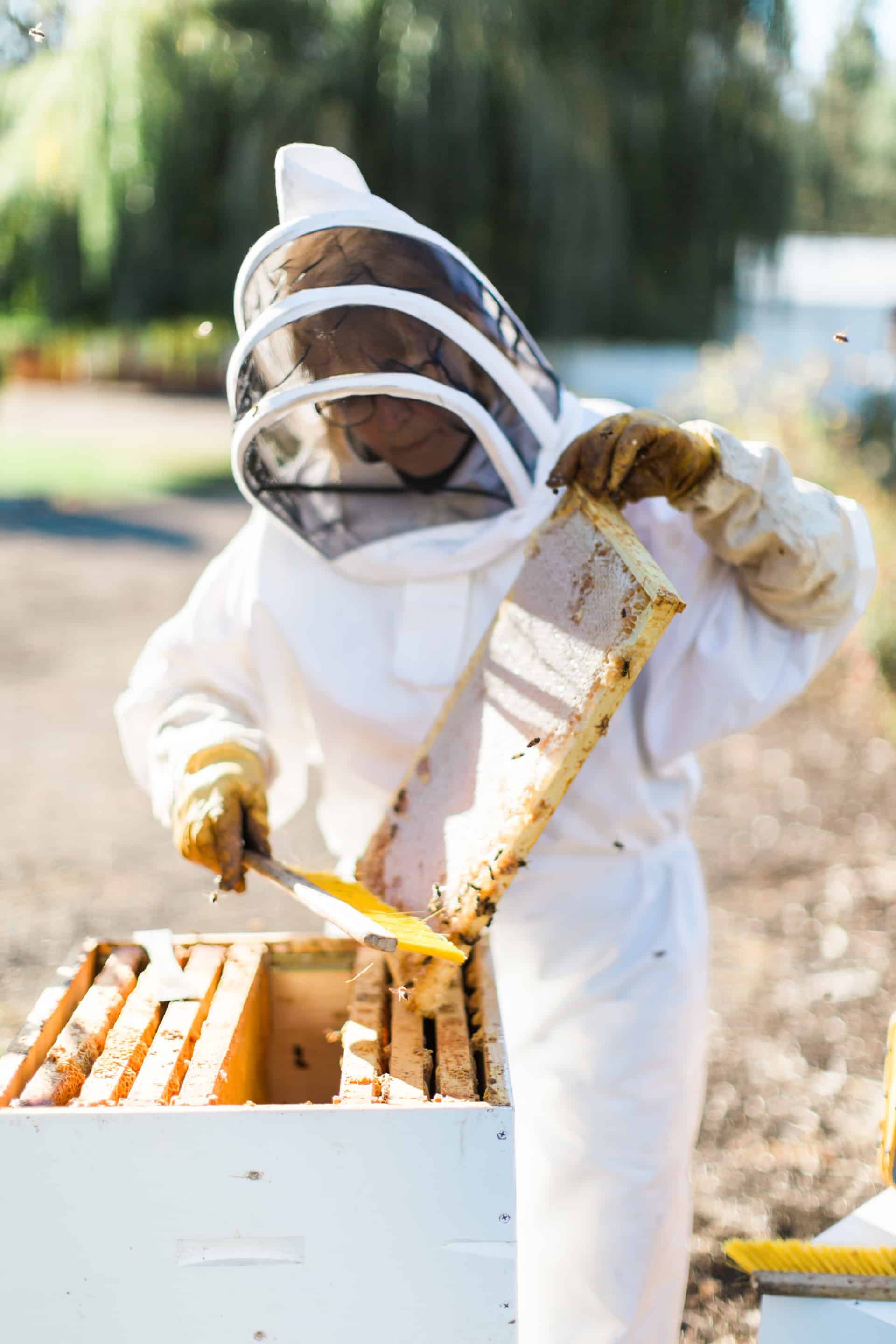 But sustainability goes beyond the Thompson Okanagan. Most of the province's winemakers will tell you that before everything else, they are farmers first, and nothing matters more than protecting the land and the people working on it.
The result? Exceptional wines and even better wine-touring experiences. Here are eight of the best eco-friendly vintage adventures to enjoy during BC Wine Month or, indeed, at any time at all.
Pyramid dreams
At Summerhill Pyramid Winery, the Cipes family has been organically growing the grapes for their award-winning bubbles since 1986, long before it became trendy to do so. In 2012, they received Demeter Biodynamic certification for their Kelowna vineyard. But what everyone wants to know about is the pyramid, the geometrically precise sacred structure where they age all their wines and hold gatherings during solstice and equinox.
Bees and Riesling
Kelowna's Tantalus Vineyards is not only revered for its elegant Rieslings and Pinot Noirs, but for its sustainability. In 2010, it became BC's first winery to earn the Leadership in Environmental and Energy Design certification, recognized for initiatives that range from wastewater treatment to a naturally farmed vineyard and, in partnership with nearby Arlo's Honey Farm, bee hives that keep orchards and vines buzzing with health.
Food and wine in harmony
The alfresco dinners at God's Mountain Estate south of Penticton are among the most delicious experiences in BC wine country. Held Sunday and select Thursday nights throughout summer, they feature the farm-to-table fare of Joy Road Catering paired with local wines. Most of all, they celebrate the eternal connection between the land and the people who enjoy its bounty.
Covert mission
For three generations, the Covert family has been sustainably farming some 60 field crops and grapes on a property snugged up against the iconic bulk of McIntyre Bluff just north of Oliver. Hop aboard their cherry-red 1952 vintage truck for a tour, U-pick organic sweet corn or heritage peaches, or just enjoy a tasting of Covert Farms Family Estate biodynamically grown wines.
Native vintage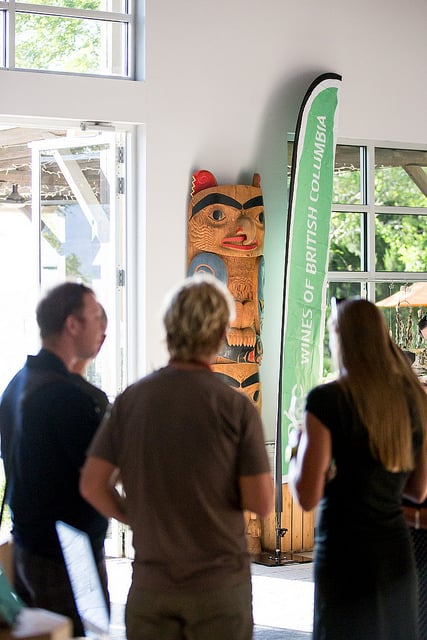 At Nk'Mip Cellars near Osoyoos, sustainability isn't just about the land, but the people—in this case, the First Nations people of the Osoyoos Indian Band. Nk'Mip is North America's first Aboriginal-owned and -operated winery. Proceeds from the tasting fee go toward preserving the Okanagan language at the nearby Nk'Mip Desert Cultural Centre, which also features a traditional pit house and sweat lodge.
Built for sustainability
At Orofino in the Similkameen Valley, sustainability is built right into the walls. Canada's first straw-bale winery uses straw to insulate the barrel room, keeping temperatures evenly cool with little energy use. Guests can now stay upstairs to enjoy the Wild Ferment Syrah, thanks to the luxurious new guest suites atop the barrel room.
On the family farm
In an era of vast multi-national agribusinesses, the small family farm is an endangered species. But not if the Etsells have anything to do with it. They have farmed in the Fraser Valley for generations, and recently opened Singletree Winery in Mt. Lehman, where they grow bright cool-climate wines on the most modern version of the family farm.
Slow down for wine
In 2009, Cowichan Bay became the first North American "Cittaslow" Slow Food community, where an artisanal approach to food and drink is just a way of life. The region surrounding this charming Vancouver Island village is one of small, family-run wineries producing excellent cool-climate wines—and it's easy to tour them in a day, making it a fuel-friendly destination, too.