Chardonnay – Don't Shy Away!
The misunderstood grape
Chardonnay means oak – isn't that what most of us are told as we reach for one of the first whites we tried? At least that's what I was told, and boy was it true. Immediately, I was met with powerful toast at the nose and intense finish on the palate making me wonder what else was left to taste? It really hasn't been that long since I've explored the world of Chardonnay through another lens. As a novice white wine drinker, it was easy for me to get pulled into the sweet Moscato's, the zip of sparkling bubbles, or the citrus floral of a Pinot Gris. Oaky reds were always a hard pass in my early 20's, which led me to believe the "notorious" oaked Chardonnay would never be a contender. If only I could go back in time and pour a glass of crisp Chablis for that same girl and ask her to open her eyes to this complex, dynamic grape. Truthfully, it all began when my WSET 1 instructor told me that a buttery Chardonnay pairs well with buttered popcorn – one taste and I was sold!
What is BC doing about it?
Our relatively young wine region in British Columbia is the perfect playground allowing the Chardonnay grape to represent its home soil and climate, and to express the character of the fruit and the land. The flavour notes and acidity all begin in the vineyard. Cool climate Chardonnays work well for stainless steel aging to preserve the crisper green fruit flavours while slightly warmer climates make for more tropical, riper expressions that work well for new and even neutral oak aging. British Columbia offers both cool regions in the north and warmer in the south, so you could say there is a lot of play for Chardonnay here. Note the tech sheets for interested winos. I mention this because it is one of the best places to start learning about a varietal or vintage, and what is truly in the bottle.
While every Chardonnay grape begins its journey on a similar path from vine to bottle, where the fermented grape juice ages are one of the biggest factors to influence what the palate experiences. In BC the evolution that Chardonnay undergoes delivers quality examples that range from stainless steel, neutral, and oaked styles – and there is room for it all!
Stainless Steel
Stainless steel vats have several perks – they are easier to maintain and clean and they are generally cost-effective. The neutral metal lining prevents aromas and notes from aging such as toast, vanilla, and smoke in some cases. Personally, this is where I would recommend new Chardonnay drinkers start – taste the grape first!
Neutral Oak
Neutral oak is exactly as the name suggests – oak that is neutral in its properties. After three years, new oak barrels become neutral oak barrels but still have enough life to help soften the wine through slower oxidation. This allows Chardonnay to pick up on soft vanilla notes and hints of butterscotch.
Old Oak
Oak staves that have been heated and toasted work to transform Chardonnay adding smooth toasty and buttery notes. Remembering this has greatly helped me to explore oaked examples and to create food pairings that normally I would have considered to be overpowered by the taste of toast. May I suggest a buttery lemon seafood scampi or a stone fruit salad with a rich olive oil dressing?
Create your own tasting flights with BC Chardonnay
I love a good flight, and who says we can't make them at home. Grab a group of your friends – because it's allowed now and start pouring. Get the tech sheets and explore the different aging styles and their influence on the varietal. Here are some of my favourites to try ranging from stainless steel, neutral oak, new oak, and tasty combinations of all three! BC Chardonnays will not disappoint. My list can be found here in the Wines of BC Explorer App.
Singletree Winery 2015 Chardonnay
Bring on the Chardonnay with a creamier than anticipated medium body wine with notes of honey, riper apples, and dried apricots. This example from the Fraser Valley exudes the warmth of the summers and is amplified by the bottle aging over the last 5 years. Learn more about this wine in the Wines of BC Explorer App.
Chaberton Estate Winery 2018 Chardonnay
Here is a great side by side tasting to try. The 2018 Valley Chardonnay and the 2018 Barrel Aged from Chaberton Estate. Start with the zip from the acidic Valley Chardonnay and packed with ripe yellow peaches and pineapple before moving onto the toasty and nutty 2018 Barrel Aged with grapefruit and oranges. These two will take your palate for a ride across BC's best Chardonnays this summer. Learn more on both these wines in the Wines of BC Explorer App.
Unsworth Vineyards 2019 Chardonnay
Stepping into the cooler Vancouver Island summers, this 2019 wine shows how climate impacts flavour development in grapes. I loved the reminders of apples and the sweet canary melon. Barrel aged in neutral French oak gives it a softness to let a natural sweetness shine as it finishes well on the palate. Learn more about this wine in the Wines of BC Explorer App.
Church and State 2017 Coyote Bowl Series Chardonnay
Sip on this Chardonnay for a wild ride of banana, sweet vanilla over baked pears. Did you just drool? A glass of this well-rounded example makes you wonder why you ever turned away a glass of oaked Chardonnay. The finish left me with some minerality on my palate, and a sweetness of mango. Learn more about this wine in the Wines of BC Explorer App.
Indigenous World Winery 2018 Single Vineyard
Scented with delicate honeysuckle but followed by tropical fruits and powerful sweetness stemming from the warm summer weather of East Kelowna, the 2018 Indigenous World Chardonnay takes you through a vintage portraying ripe fruits, vanilla and butterscotch from barrel aging. Learn more about this wine in the Wines of BC Explorer App.
Baillie-Grohman Estate Winery 2017 Chardonnay
The power of toast meets your nose at first greeting but then mellows into a melon flavour at the finish. I can appreciate the dryness of this wine as the notes of fruit are subtle and aromas of yogurt and cream carry through. This is a wine I would take back to my culinary school days and pair with a bowl of buttered popcorn. Learn more about this wine in the Wines of BC Explorer App.
---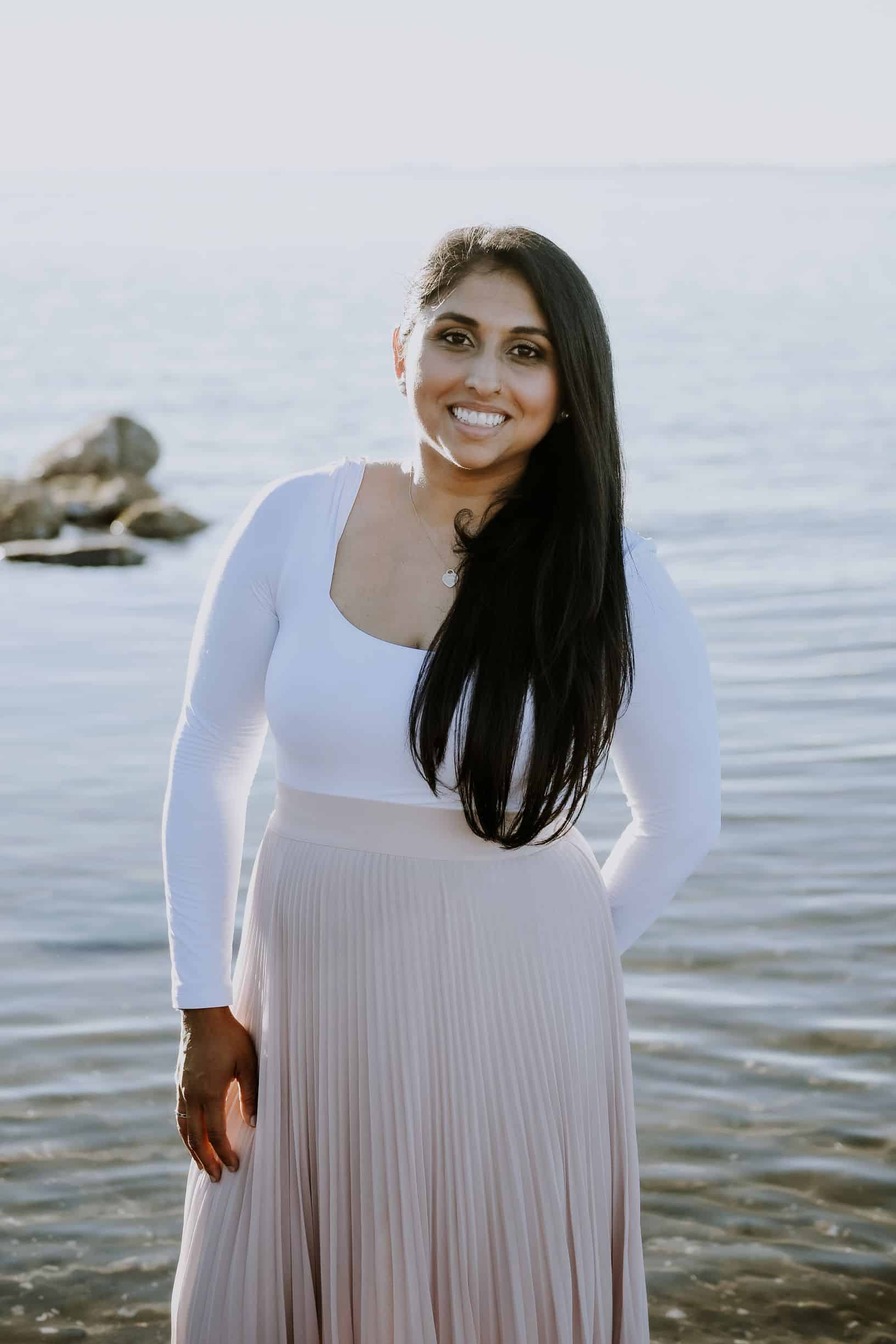 By Sonal Singh – Sonal is a Vancouver-based food and lifestyle blogger and is the voice behind the Dear Girls Love Mom blog.  A graduate from the Pacific Institute of Culinary Arts in 2015, she soon began her WSET journey. Her love for BC wines has grown over the last six years after moving to BC in 2014 and having recently completed her WSET 2 & 3 through the Vinica AgriDiversity program. Connect with Sonal's lifestyle, food, and wine journey on Instagram @deargirlslovemom.