Fall Boutique Wines From BC Now At BC Liquor Stores. By Kurtis Kolt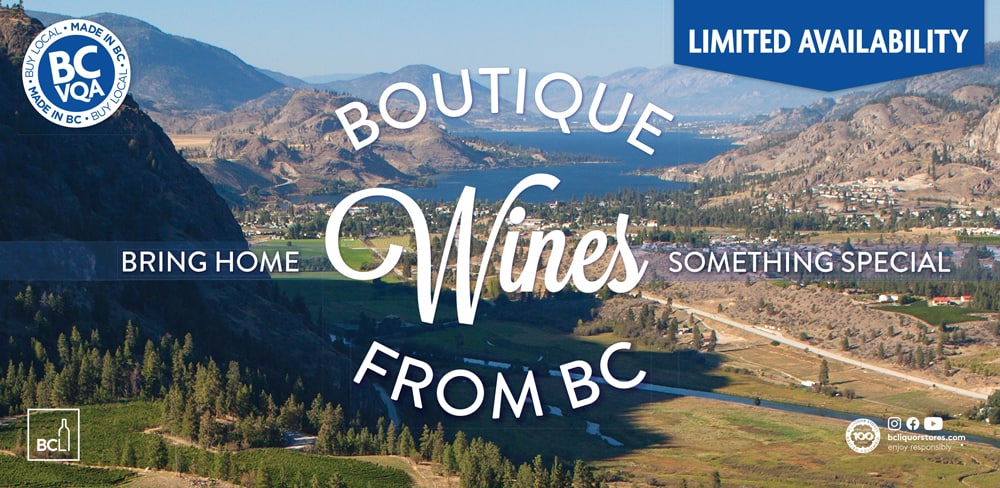 The hits just keep on coming! A fun quartet of high-quality, boutique BC VQA. wines are hitting BC Liquor Stores this autumn. They're all small-run, limited-quantity wines that will be on shelves this September through November, and we wholly expect they'll fly out the doors quite fast. While British Columbia's wine country travel has been occasionally challenging during these times, a rotating roster of small-batch gems that we see over the years allows us all to virtually travel, explore, and enjoy new experiences.
This fall, 25 BC Liquor Stores are featuring the following four wines which take us from Naramata to Oliver, with plenty of cheer along the way. But don't stop here, there are plenty more BC VQA wines in BC Liquor Stores to satisfy your curiosity. So let's get started.
Hillside Winery 2020 Gewürztraminer, Naramata Bench, Okanagan Valley, BC VQA
There are a myriad of styles Gewürztraminer can offer around the globe, from simple perfumed floral outings to rich and concentrated tropical delights. Hillside winemaker Kathy Malone has spent plenty of energy over the years taking the winery's various labels from handfuls of vineyards around the Okanagan to her entire roster now being Naramata-centric. It's not so much what she wants to see out of each variety, though that's part of it, but how each of those varieties can express their local, sunny terroir in the best possible way. This results in an energetic 2020 (un-oaked) Gewürztraminer bursting with generous pink grapefruit, lychee, key lime, generous acidity, and a gentle rub of sage. Locate more information in Wines of BC Explorer app here.
Moraine Estate Winery 2019 Pinot Noir, Naramata Bench, Okanagan Valley, BC VQA
Moraine's position on the eastern edge of Lake Okanagan makes it a winery with vineyards in prime position to make stellar Pinot Noir. Its west-facing slopes allow for optimal sun for generous ripeness, while their proximity to the lake and position in the central Okanagan see a broad diurnal daily temperature shift to cool evenings, bringing generous acidity and freshness to each bottle. Expect plenty of red fruit like raspberries, cherries, and plums, with a splash of cola and a nice lick of spearmint. Put a bit of a chill on it and enjoy its juicy character. Also, can we talk about what an amazing bargain this is for such a quality Pinot? Locate more information in Wines of BC Explorer app here.
Four Shadows Vineyard & Winery 2018 Merlot, Okanagan Valley, BC VQA
Barrel-aged and unfiltered, this is a multi-layered, balanced, approachable Merlot with plenty of charisma that's built for many a food accompaniment from fried chicken to lasagna to spareribs on the barbecue. The Borren family behind the label are relative newcomers to the B.C. wine industry, but after years of growing quality grapes for other wineries, they've ventured out on their own by engaging community-led consulting by the likes of Lindsay O'Rourke of the neighbouring Tightrope Winery, and local winemaking legend, Pascal Madevon. Loaded with dark, plummy fruit, black currants and blueberries, this quaffable red has a lively stream of black licorice and anise in there that's also studded with a touch of clove and cinnamon. A testament to why this is British Columbia's most-planted grape. Locate more information in Wines of BC Explorer app here.
Intersection Estate Winery 2019 Milepost Merlot, Okanagan Valley, BC VQA
Harbouring a 10-acre planting on Oliver's storied Golden Mile Bench, the crew at Intersection have indeed crafted a mighty delicious wine that's a worthy representation of time and place. Their website states, "Intersection Estate Winery was established in 2009 with a clear mandate: to discover and prove what our region grows best, and to craft wines that best exhibit those attributes." They can consider that initial mission accomplished. The first few swirls of the glass unleash some affable mocha notes, both cocoa and fresh-ground espresso are in fine form, but the proof in the pudding is in those first few sips. Well-concentrated black currants mingle with roasted Italian plums, just-picked warm blackberries, and a few fresh basil leaves thrown in there for good measure. The on-point levels of acid and alcohol make for a fine balance, as do those well-integrated tannins, giving us just enough to chew on. Feel free to go big with this one: hearty stews and mushroom dishes, bone-in ribeye, and beyond. Locate more information in Wines of BC Explorer app here.
Among these four BC wine gems, we recommend adding a few more to your fall tasting portfolio. A complete list of Boutique Wines that I have personally reviewed can be found in the Wine of BC Explorer App, located here. Sip safely and enjoy!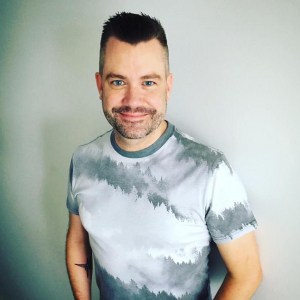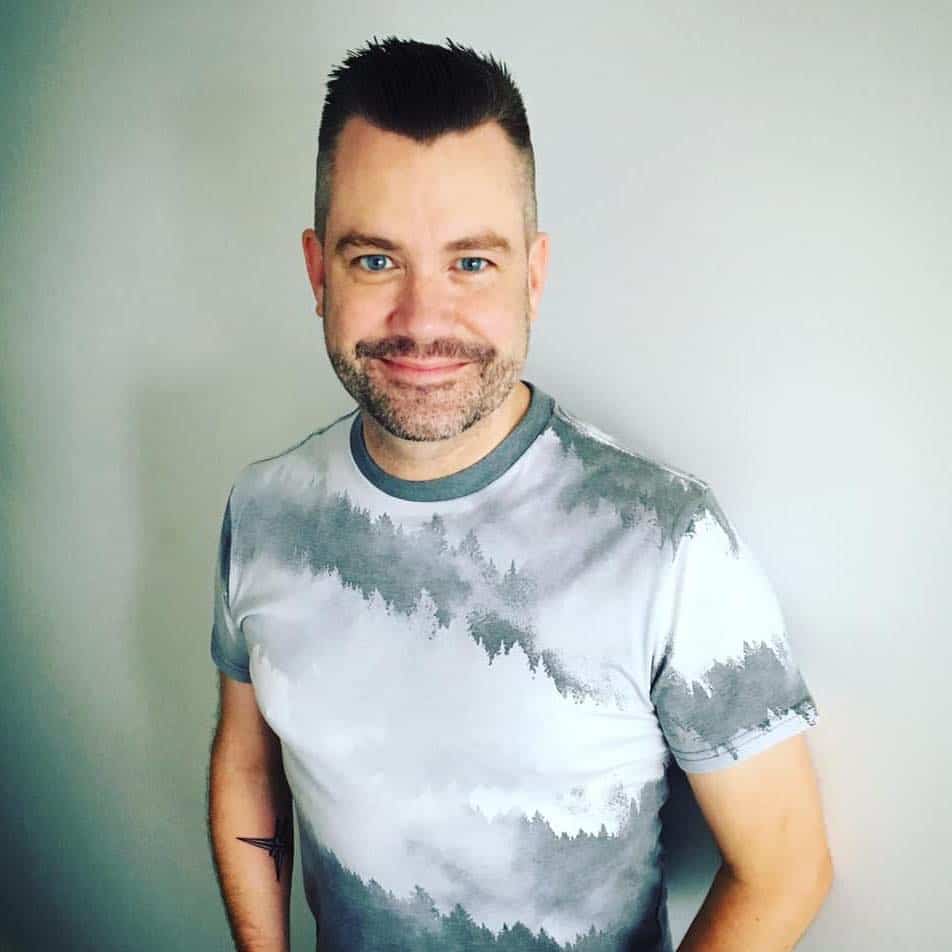 By Kurtis Kolt – Kurtis Kolt is a Vancouver-based freelance wine consultant, writer, and competition judge. Certified by London's Wine & Spirit Education Trust and the Court of Master Sommeliers, his enthusiasm and experience have resulted in many high-profile appearances, from being the subject of a Wine Enthusiast magazine profile and appearing at New York's James Beard House, to leading wine festival seminars and beyond. Catch him at KurtisKolt.com.