Happy Indigenous People's Day!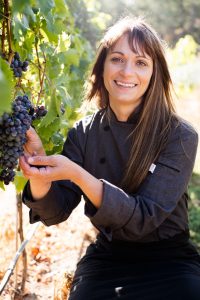 Andrea Callan – A chef, general manager, motorcyclist, gardener, wino and dog lover. Callan started cooking at a very young age selling cookies at her father's work which has let to an expansive career in restaurants,winery restaurants, catering companies & hotels. She completed a degree in Home Economics in Finland and a 2 year culinary diploma at the Culinary Institute of Canada. Most recently a 5 year stint at Old Vines Restaurant as Pastry Chef and Executive Sous Chef.  Currently leads the team at Red Fox Club in Indigenous World Winery's 2 floor restaurant.  She has foraged her way through the local terroir and promotes modern native cuisine with respect for the aboriginal culture.
Celebrating the land and the people, that survived for thousands of years. Can you hear the pounding of the drums? Can you smell the sage burning?  Celebrating National Indigenous Day has such depth of meaning, respect and culture.  And did I mention the bannock?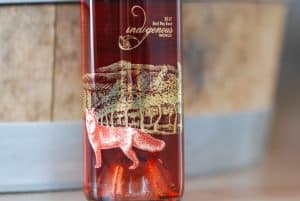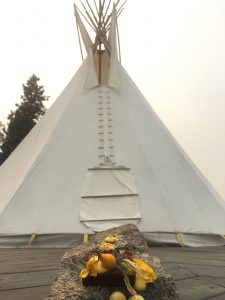 Here at the Red Fox Club we celebrate Indigenous culture every day. On my desk sits a stack of books that have been graciously donated, loaned and purchased in order to reconnect the native food with the incredible wine to all of our guests.  And yes we serve bannock daily!
I feel proud to have been part of conception of Red Fox Club; which was named after Indigenous World Winery's Red Fox Rose (this year a stunning 100% Merlot blend).
We took the approach to celebrate the Okanagan Sylix and First Nation People by foraging our incredible local forests, farms & keep up with the hyper-season's that produce nutrient rich produce all year long. Modernizing techniques of preservation, smoking & simple fermentation have paved the way for our flavourful modern native cuisine. Respecting the land that it comes from is always in the forefront of my kitchen.
We are so very lucky to have two aboriginal wineries raising awareness of First Nation's Peoples.  Indigenous World Winery, West Kelowna and Nk'Mip Cellars in Osoyoos; both thoughtfully created by using stories, pictographs & native languages to portray,  the more than 8000 year old traditions that defined the culture.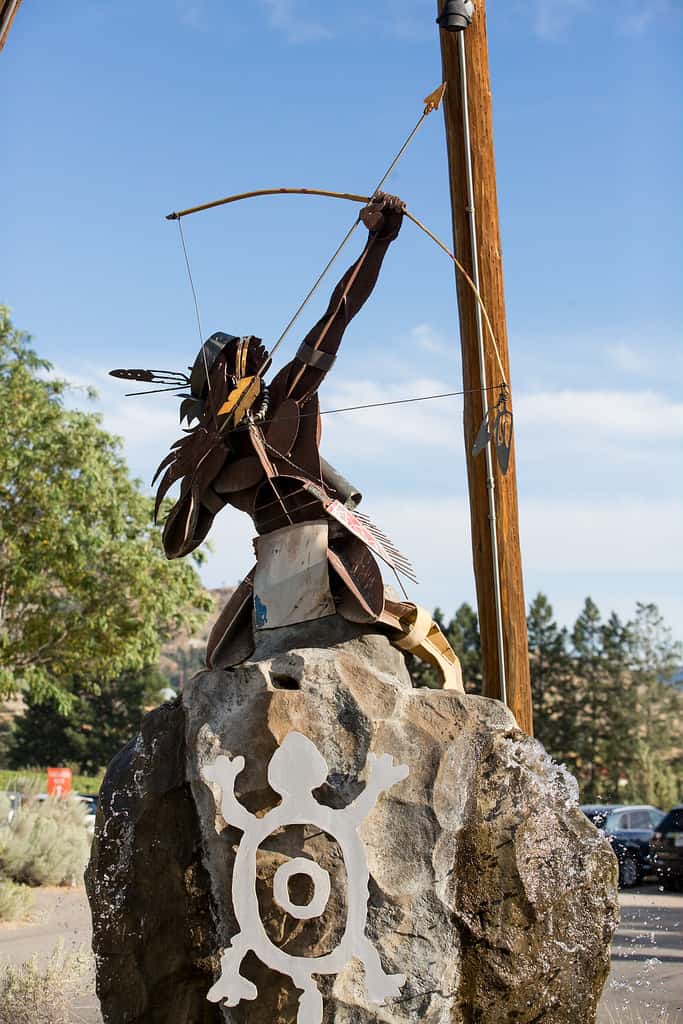 An elusive, rare stag with large antlers is portrayed on the label of Indigenous' Hee- Hee Tel Kin Blends. It was given to Trenton the son, of Bernice and Rob Louie, proprietors of Indigenous World Winery by an elder at a local Pow Wow when he was 8 years old. This elder had met Trenton and went to sleep, to only realize the spirits had brought her the name to give to him the very next day.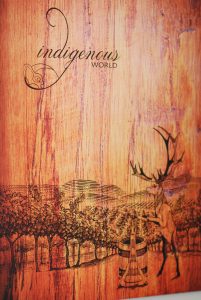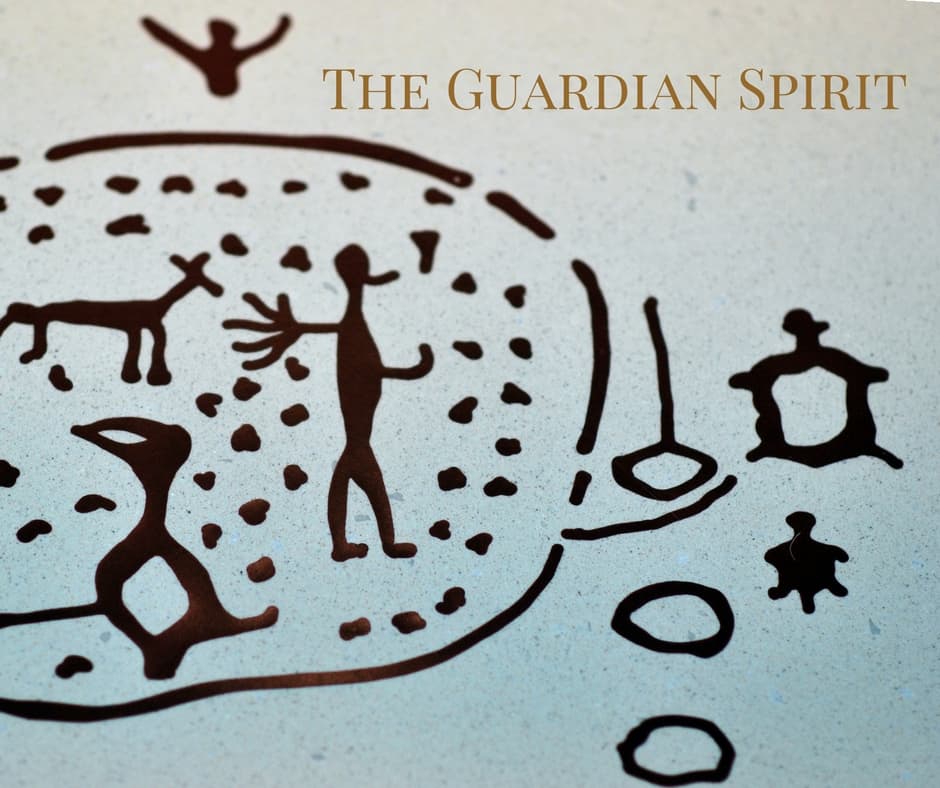 This is just one of the stories that digs into the culture.
We need to get out and explore every day this magical culture for everything they have to offer. Let's give thanks to the Indigenous People for setting the stage so perfectly!
In words of Bernice Louie "Aboriginal Day is very important day and makes me feel proud. It recognizes the First Nation people across Canada and the unique culture that we have. Times have changed from the old days (which wasn't really that long ago) but for the better.  This special day that celebrates my ancestor's, they would be sure proud.  It is an honour to have this day to reflect on how times have changed and we have grown to accept unique diverse values in Canada."
Cheers a glass of BC Wine and celebrate our rich indigenous culture!