Think Chilled BC Reds for Canada Day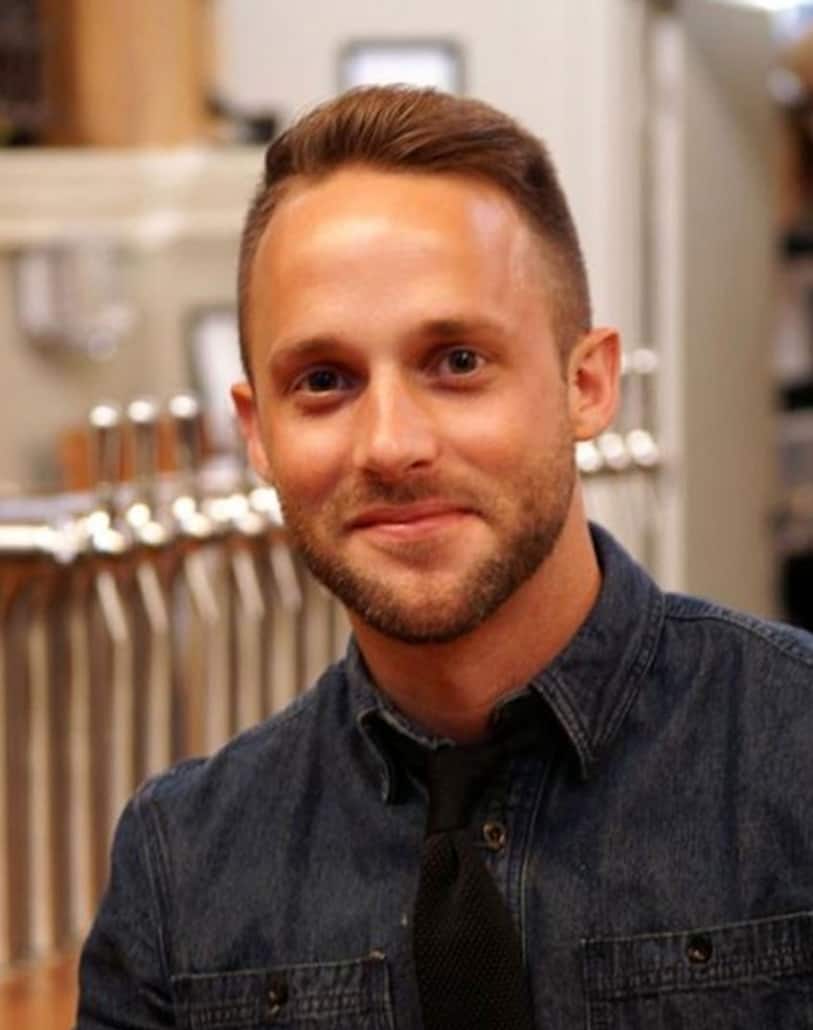 David Stansfield – The Vancouver-based Sommelier for Earls Kitchen + Bar has over twenty years experience working with BC wine. David began his career in wine as a teenage cellar hand. He's worked in all facets of the industry – from cellar to sales to service. He now works as a consulting sommelier, wine educator, writer, and occasional cellar hand.
Make room in the fridge for red wine this Canada Day.
I struggle with seasonal appropriateness. Why let the weather dictate what to drink? It's not the boss of me. Though It can be tough to ignore. When it's 30 degrees and sunny, I crave something cold.
Thankfully, one of the most enjoyable emerging trends in wine solves that problem. I'm not talking about rosé – though pink wine is life – but chilled red wines. It may seem counter intuitive, but trust me, it's delicious.
To begin, you need the right red wine. Bigger, bold reds like Cabernet Sauvignon or Shiraz won't work. Served cold, their tannins become bitter. Instead, the ideal chilled red is something lighter like Gamay and Pinot Noir or certain styles of Cabernet Franc and Syrah.
There's been a move in the past couple of years towards lighter red wines generally. These wines tend to be a bit tart and refreshing due to higher acidity. They show lots of bright red fruit flavour like strawberry, raspberry, and cherry. They're often made with little to no oak from organically-grown fruit in cool climates. The fruit is the star.
The chilled red trend pairs perfectly with this global swing towards lighter, fresher red wines. Put a chill on these wines and everything snaps together. Acidity brightens. Aromatics pop. Fruit shines. Drinkability increases exponentially. While some bold reds make your mouth work, chilled reds make your mouth water.
BC is an ideal part of the world for the production of reds in this style. Our cool climate delivers wines with naturally high acidity and low alcohol while our hot days and long sunlight hours impart pure, juicy fruit flavours. It also makes many of our reds ideal for chilling.
WATCH! David Stansfield discusses on Global BC what style of BC reds to try chilled this Canada Day
Here are five that I'm drinking right now:
Haywire Gamay
Most famous in Beaujolais, Gamay has become a go-to grape for young sommeliers. We do it exceptionally in BC. There are great examples throughout the province. The Haywire Gamay from Okanagan Crush Pad may be the one that best suits the chilled red trend. It's made entirely in concrete from native yeasts and sees no oak. It's all cool red fruit.
JoieFarm PTG
PTG stands for Passe-Tout-Grains, which means something like squeeze all the grapes. It's a classic though uncommon Burgundian blend of Pinot Noir and Gamay. Serious quaffing wine. Joie's take on it leans into the Pinot with Gamay in a supporting role.
Tantalus Juveniles Pinot Noir
Tantalus's estate vineyard is among the oldest in the Okanagan. Their Old Vines Riesling is a Canadian icon. They expanded the vineyard several years ago. To maintain the integrity of their premium wines, they separated the wines from these new plantings into the Juveniles series. The Juveniles Pinot Noir shows what young Pinot has to offer. Instead of the earthy concentration of more collectable Pinots, it's a drink now, drink often, everyday Pinot.
TH Wines Cabernet Franc
For years, BC Cab Franc struggled through an identity crisis. It wanted so badly to be Cabernet Sauvignon. But it's not. And that's okay. More and more, our winemakers are looking to the light and refreshing Cab Francs of the Loire Valley for inspiration. It's working. We now get to enjoy juicy Cab Francs, like Tyler Harlton's, that better showcase BC's terroir, and are just damn fun to drink.
Le Vieux Pin Cuvée Violette Syrah
Syrah comes in a range of styles. Le Vieux Pin makes three. The Cuvée Violette, as its name suggests, is the lightest, most elegant, and, in my opinion, enjoyable of the bunch. It dials back Syrah's meaty/spicy qualities in favour of emphasizing fruit and flowers. What it sacrifices in power, it gains in elegance. It's an ideal candidate for chilling and serving with a picnic on a hot day.