Winter wine touring in beautiful British Columbia – an activity you can enjoy with the whole family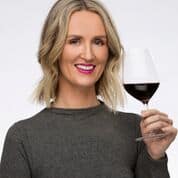 Laura Milnes is an Okanagan based WSET certified wine writer and consultant. You can find Laura hosting wine related pop up events, and consulting with wineries throughout British Columbia with a focus on education and training. To learn more about her work, check out her Instagram page @silkandcoupe
Strangely, there exists a common belief: the wine industry does not operate year round. One of the funniest stories I've heard from a winemaker in reference to this misconception, went something like this:
"I was speaking with someone at a social function where it came up that winemaking was my vocation. They took a moment to ponder. Then they responded – completely deadpanned: 'So, you're a winemaker – what do you do the rest of the year?'"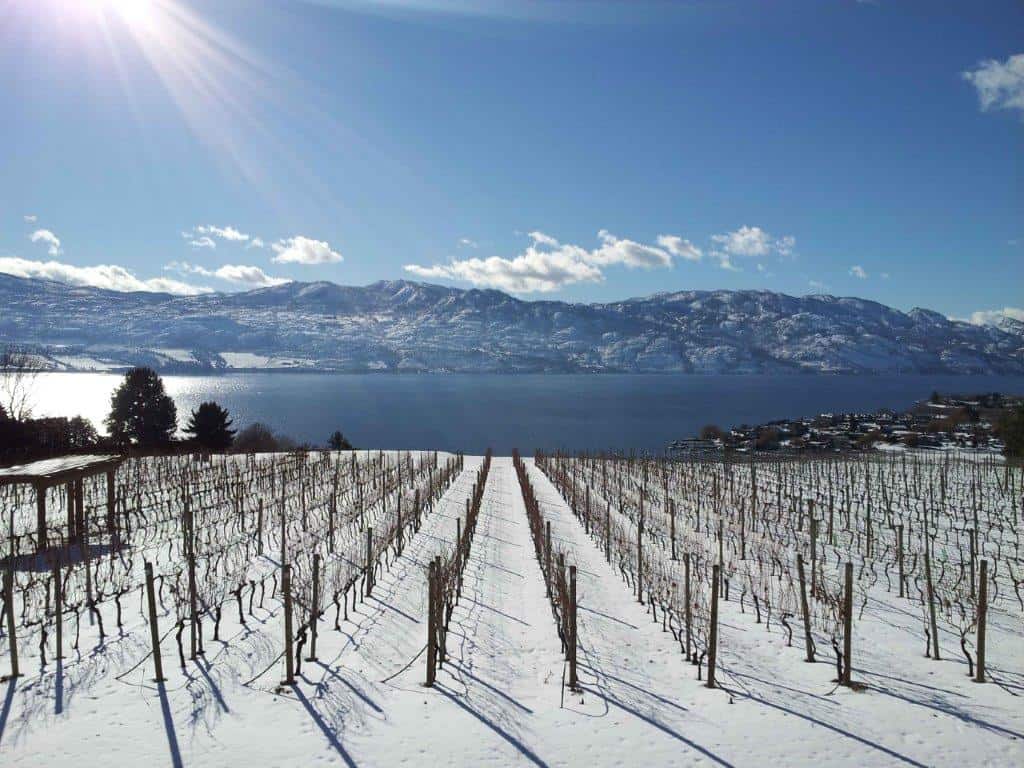 Sure, winter wine touring may not have the charm of warmer seasons – the palpable vibrations of bud break in the spring, the scent of fermentation in the autumn air, and the desert, arid like temperatures mid-summer, rendering you to wonder whether you actually might be in the Mediterranean.
But despite the draw of warmer temperatures, winter wine touring in BC still remains the region's best kept secret. Foot traffic is at a fraction of the busier summer months and behind the scenes, VIP experiences are available in abundance. The snow covered vines elicit an ethereal state of mind, framed by glittering lakes enveloped in pastoral valleys.
In addition to the incredible views, winter is also a great time to enjoy wineries with the entire family. As the shoulder season in BC rapidly shortens, wineries are choosing to offer an array of family friendly activities to meet this increasing demand.
Read on for family friendly events to discover with your loved ones (including the dog) this Family Day long weekend:
Chilly weather begs for food to warm the cockles. Start the long weekend early, and head to Summerhill Pyramid Winery for fondue Thursday, February 14. Enjoy a decadent menu of pretzels, grilled pears, cauliflower and sausage paired with their delicious organic wines. $18/person.
After a busy weekend of entertaining and activities, abandon the kitchen and head back to Summerhill Pyramid Winery for prime rib Sundays. $29.95/person, and $20 off all bottles of wine.
Donning your most regal fascinator, visit Quail's Gate on Saturday, February 16 for high tea. Enjoy all the classics including finger sandwiches, scones with clotted cream and pastries. Pick from a selection of loose teas to enjoy with your meal. $40/person
Make the trek to Lake Country for an unprecedented dining experience at the winery's standout restaurant, BLOCK ONE. Families with kids of all ages are welcome. Open all weekend except for Monday. Thursdays are open for dinner only at 5pm, Friday and Saturday, lunch and dinner, 12 pm and 5 pm respectively. Sunday brunch and dinner, 11 am.
Head to charming Okanagan Falls for See Ya Later's "Weekend Warm Up" at the ranch and support a good cause in the process. Donations will be accepted for the BC Heritage Project – Major Fraser's Barn. Warm up with bowls of Chef Ben's heartwarming winter stew. Bring the whole family, including the dog! Open all weekend, 11 am – 4 pm.
Visit both their Naramata and Langley locations for the release of "Eclipse" – Township 7's coveted traditional method sparkling wine. Juice and cookies will be available for the kids. Langley is open 7 days a week, 11 am – 6 pm and Naramata Bench Thursday to Sunday, 11 am – 5 pm.