BC Cranberry Stuffed Chicken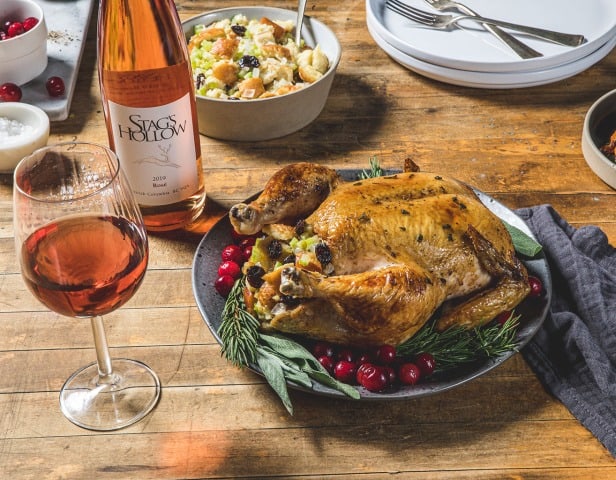 Serves 4
Total Time: 3 and ½ hours
Prep Time: 20 minutes
Cook Time: 3 hours
Ingredients:
BC Chicken:
One 3-4 pound chicken
1 tsp salt
1 tsp pepper
1/2 tsp poultry seasoning
1 tsp chopped sage
2 tbsp butter
Cranberry Stuffing:
1 cup chopped onion
1 cup chopped celery
2/3 cup dried BC cranberries (or 1 cup fresh/frozen)
2 cloves of minced garlic
4 cups cubed French bread (stale)
1 1/2 cups chicken stock
½ cup butter
Salt and pepper to taste
How To Make It:
Preheat oven to 350°F
In a large skillet, sauté the celery, onion and cranberries in 1/2 cup butter until tender. Stir in the garlic, croutons, and enough broth to moisten; set aside.
Place chicken with breast side up on a rack in a roasting pan. Combine salt, pepper, poultry seasoning and sage; sprinkle over inside and outside of chicken. Loosely stuff with cranberry mixture. Melt 2 tbsp butter; brush over chicken.
Bake, uncovered, at 350° for 1 to 1 hour 20 minutes or until a thermometer reads 165°F, basting occasionally with pan juices. Remove chicken from oven; tent with foil. Let stand 15 minutes before removing stuffing and carving.
Serve with Stag's Hollow Rose.