10 Instagram-Worthy Wineries to Check Out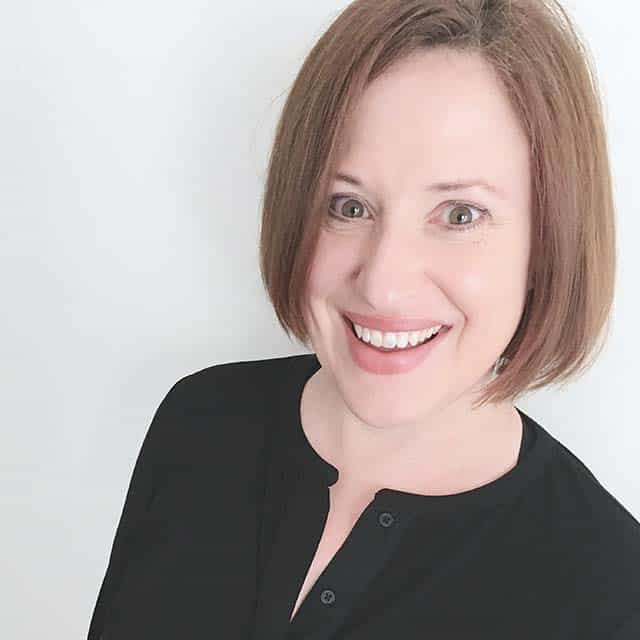 By Shelley Boettcher-  Based in Calgary, Shelley Boettcher is an award-winning writer whose work has appeared in newspapers and magazines around the world, including The Guardian, the Toronto Star, The Globe and Mail, Christie's International Real Estate magazine and more. A former deputy lifestyles editor for the Calgary Herald, she is a contributor to Travel Alberta's website, a national wine columnist for CBC Radio's morning weekend shows, and the author of three books about wine. Read her complete bio here. Follow her on Twitter @shelley_wine and @drinkwithmenow. Website www.drinkwithme.com.
Let's be honest: Wineries have all kinds of opportunities for beautiful photos: stunning architecture, wine in a glass in the tasting room, the light on a vineyard at sunrise or sunset, or bright bunches of grapes on the vine.
But some stand out more than others. While everyone has their favourites — mine change every time I visit BC wine country — here are a few time-tested Instagram-worthy wineries. A bonus: they all have fine world-class wines to try, too!
Tucked away in Vancouver Island's Cowichan Valley, near Duncan, Blue Grouse Estate Winery has a beautiful West Coast modern tasting room and winery. For nature lovers, Blue Grouse can't be beaten. Birds, vineyards, lush green hills and an ever-changing sky — photo opportunities are endless. Instagram link here.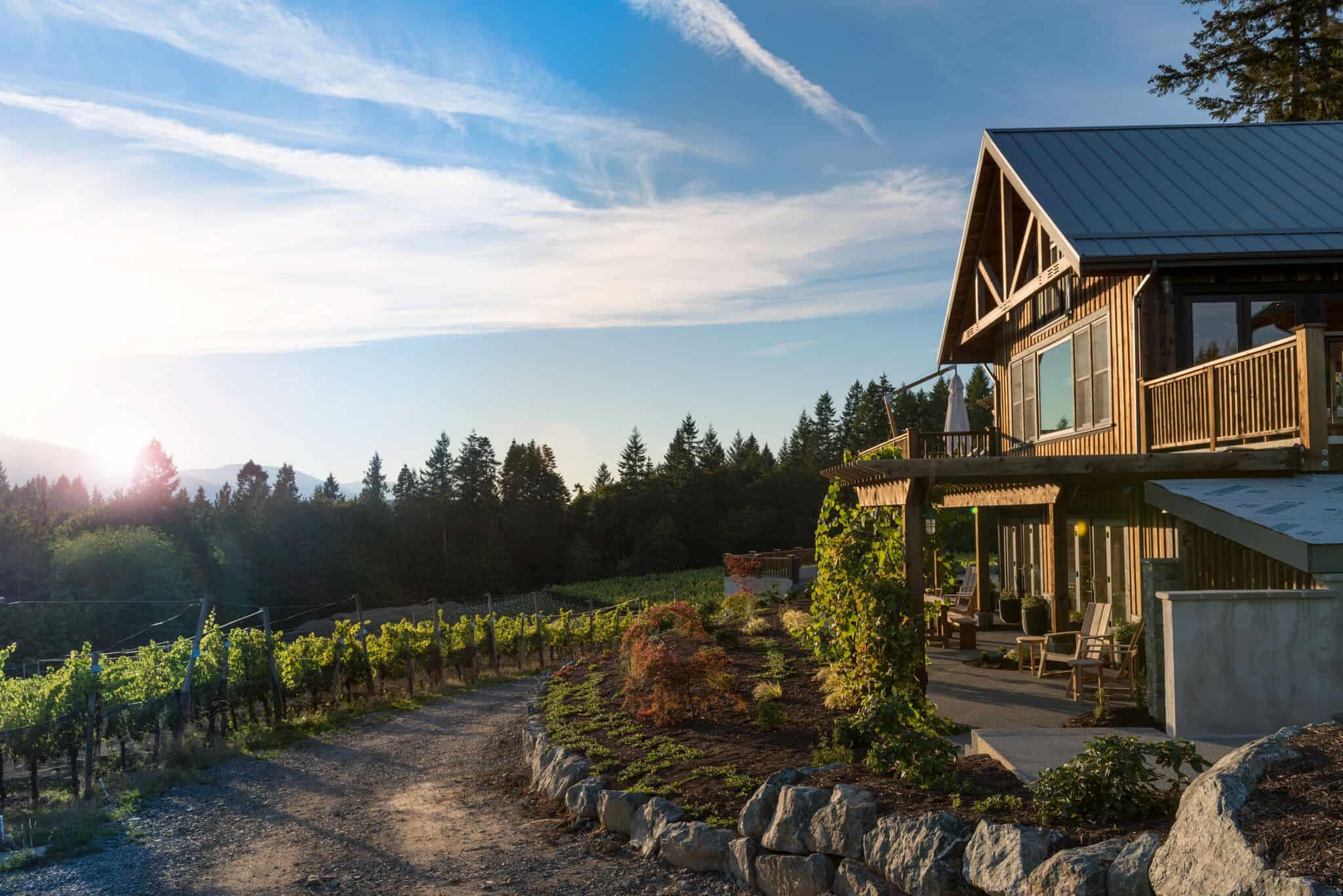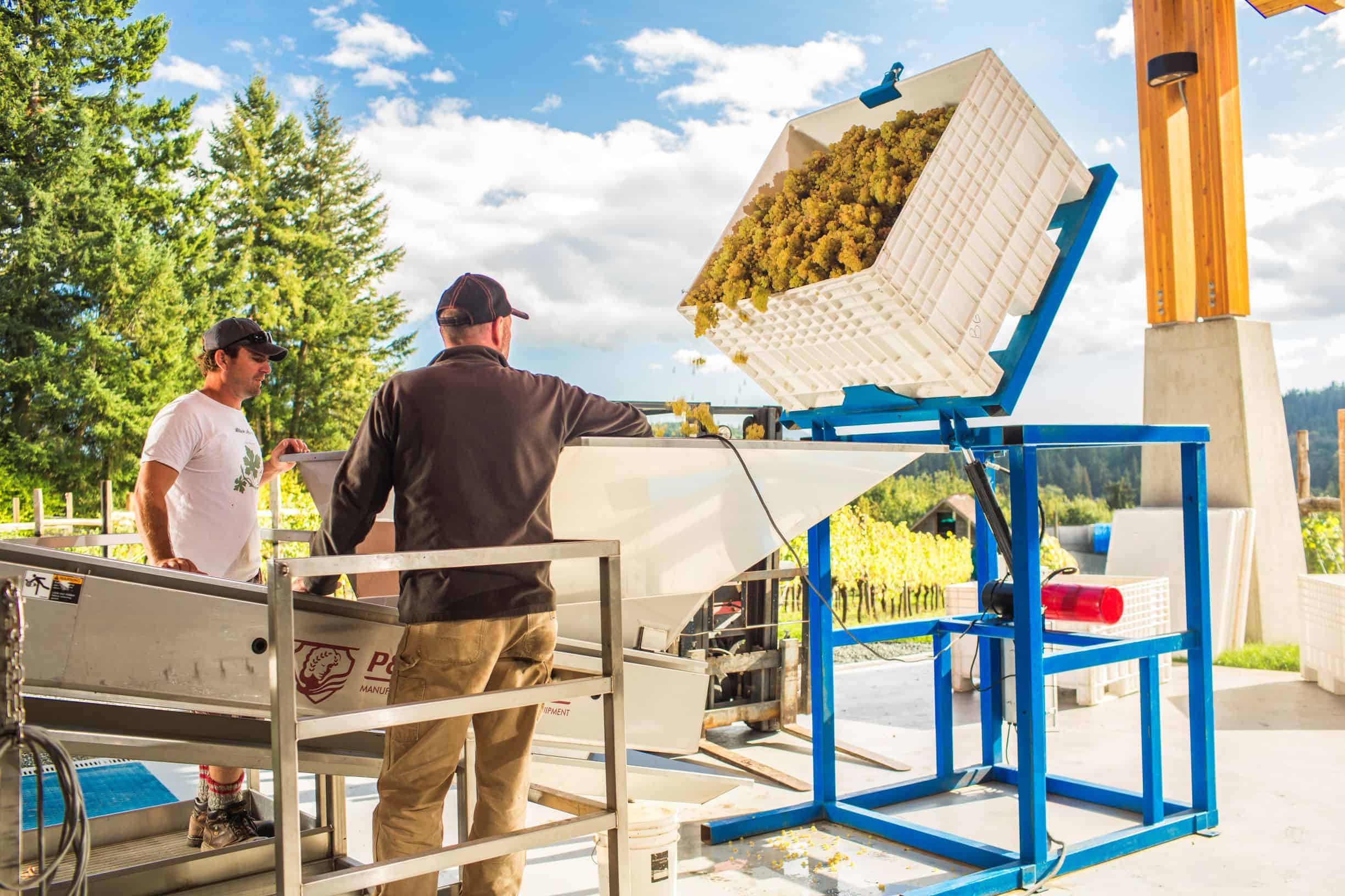 The new tasting room at CedarCreek Estate Winery is scheduled to open in August, and, judging by past CedarCreek visits, I am betting it'll be picture-perfect the day the doors open. For now, visitors can taste wines at Home Block, the on-site restaurant. Then take photos of the long expanse of vineyards and sparkling lake not far in the distance. The breathtaking natural beauty never gets old. Instagram link here.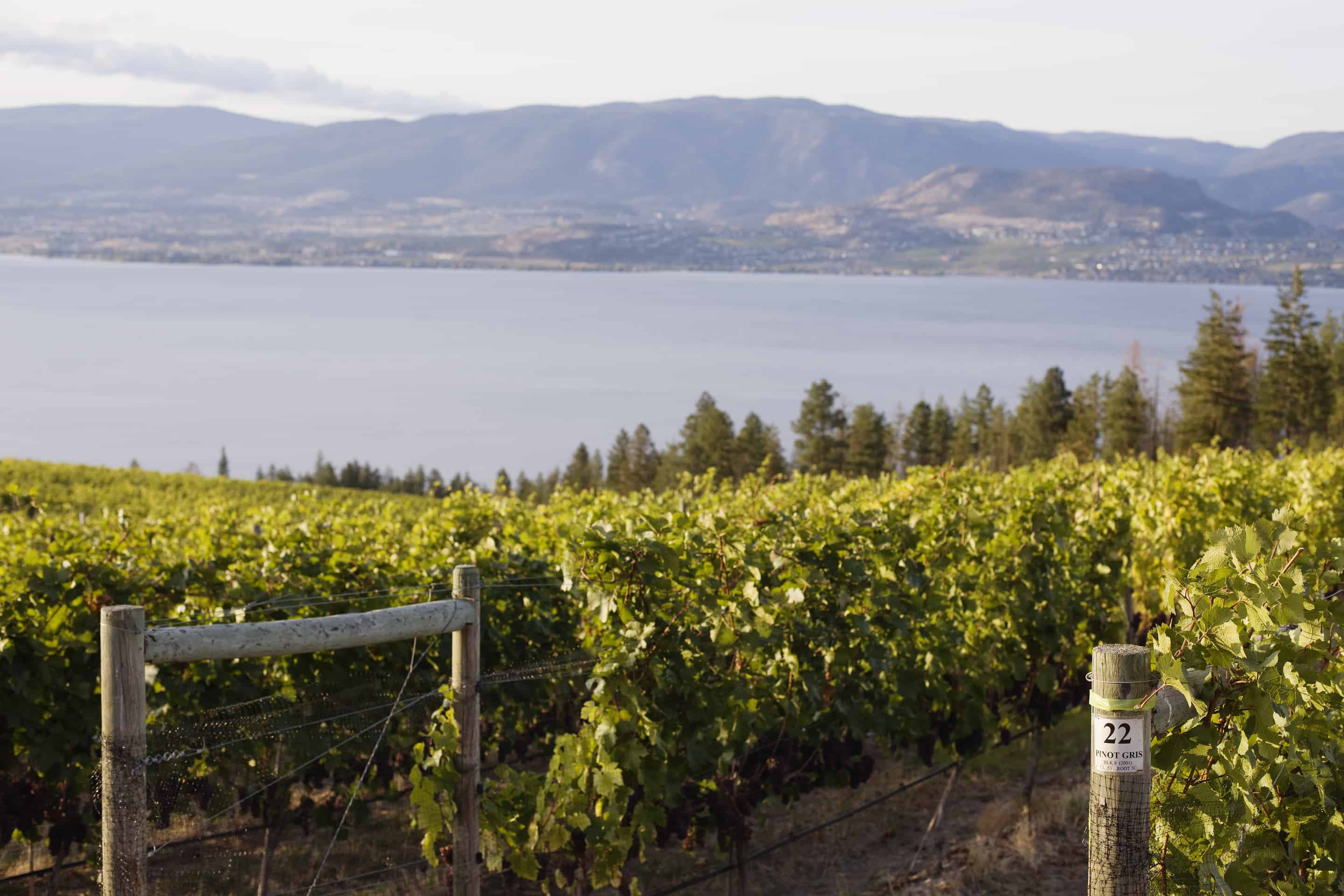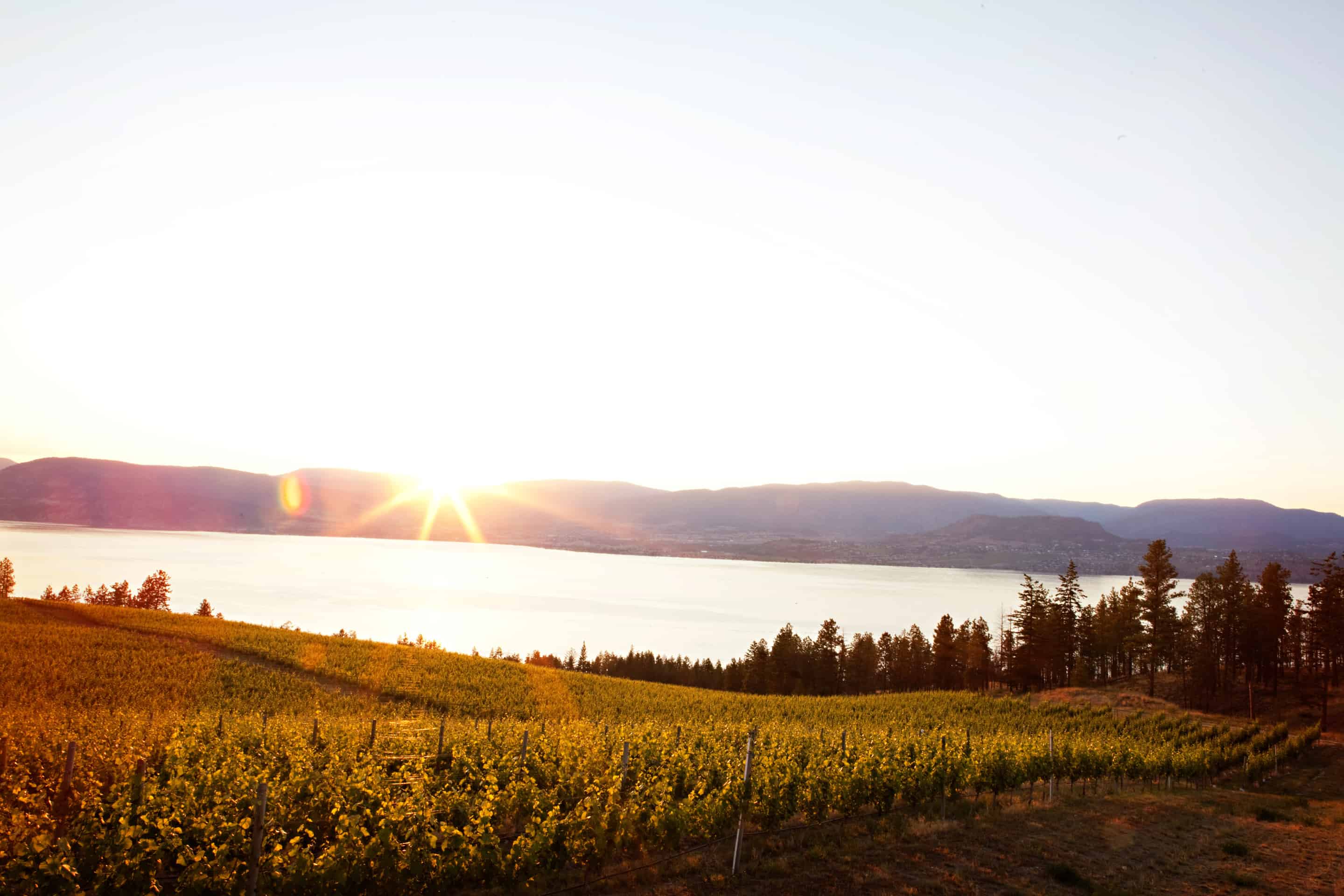 Located up, up, up the hillside near Oliver, CheckMate Artisanal Winery offers soaring views of the Okanagan Valley far below. Inevitably, the winery's sleek "pop-up" tasting room will make it into a few photos, too. Designed by American architect Tom Kindig, the space was built in Seattle and then shipped and assembled on-site. Try the award-winning Chardonnay. Instagram link here.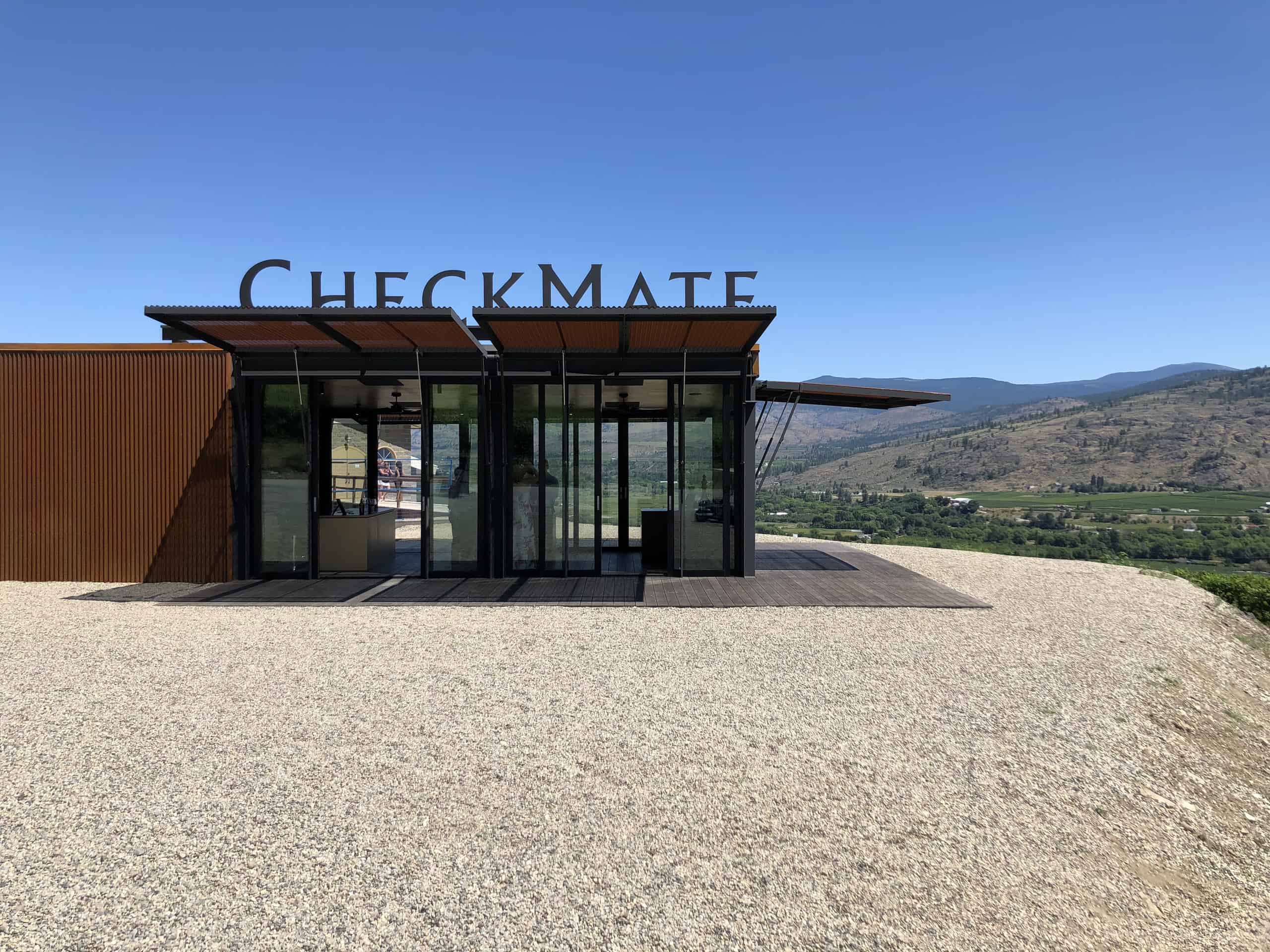 You'd be forgiven if you spend all your time taking pics of the friendly herd of Highland cattle at Covert Farms Family Estate Winery. But there's more to see, including a vintage 1952 Mercury one-ton truck (used for tours of the 650-acre organic farm), strawberry fields and McIntyre Bluff, a massive rock ridge that is one of the Okanagan's most iconic landmarks. Pick up the Amicitia Grand Reserve red blend before you leave. Instagram link here.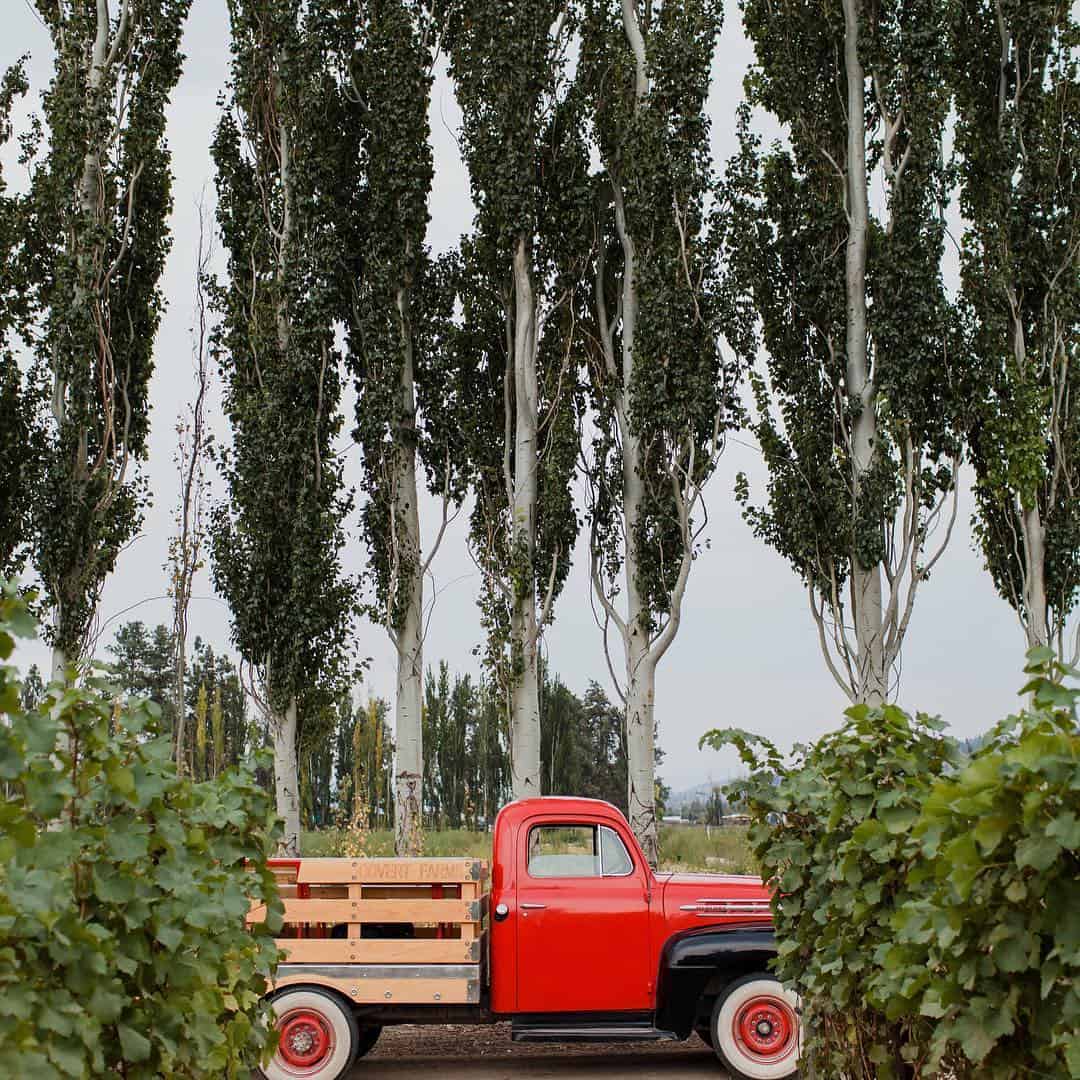 Nothing beats an early morning sunrise at Hester Creek Winery — especially if you start by spending the night at Hester Creek Villas just above the winery property. Watch for the deer, who literally will rummage just outside your bedroom window and then curiously watch you as you sit on the patio to eat breakfast. Keep your camera handy, so you can capture every move. Fall is particularly spectacular here when the trees outside the tasting room turn a million shades of red, gold and orange. Instagram link here.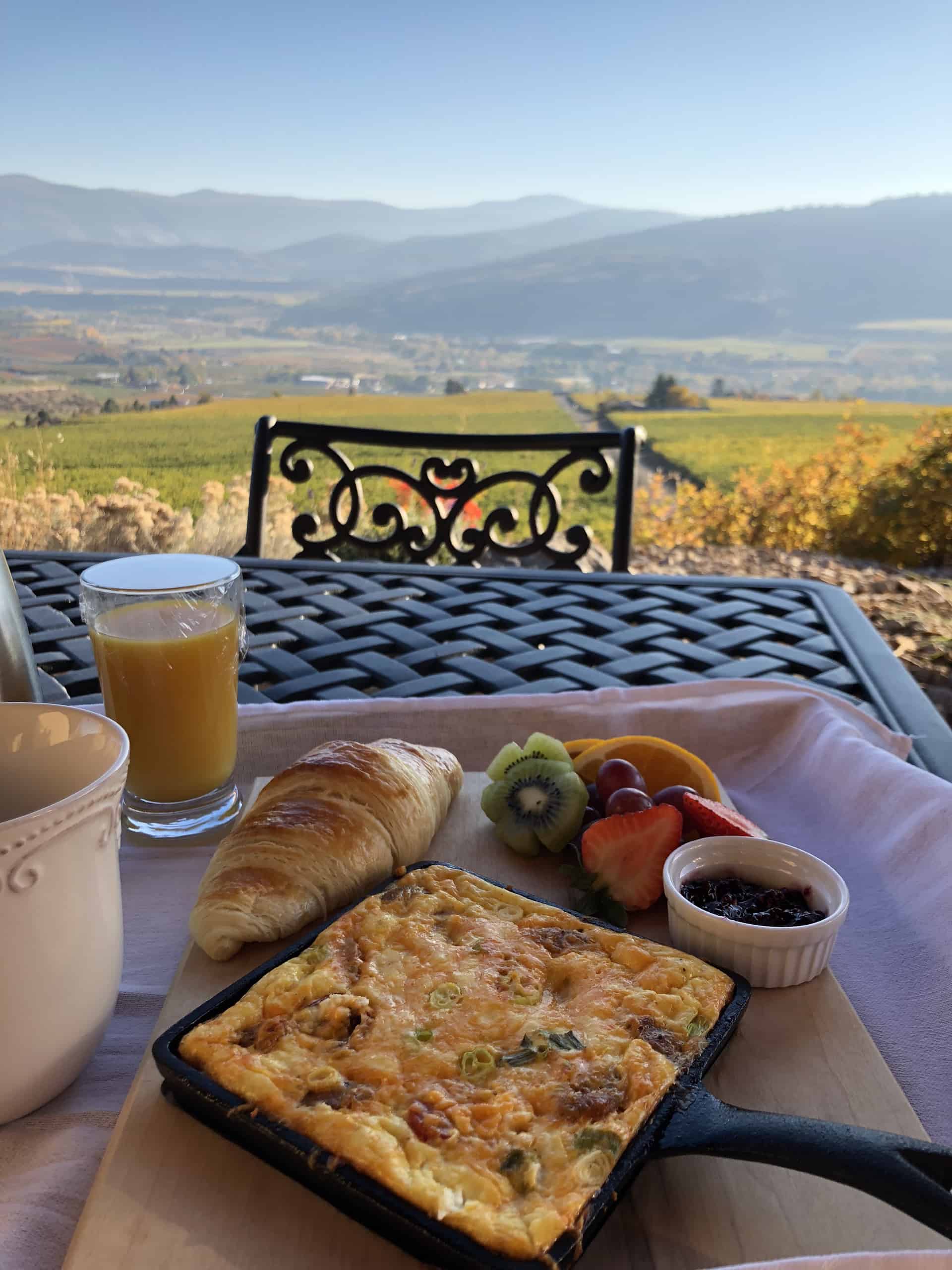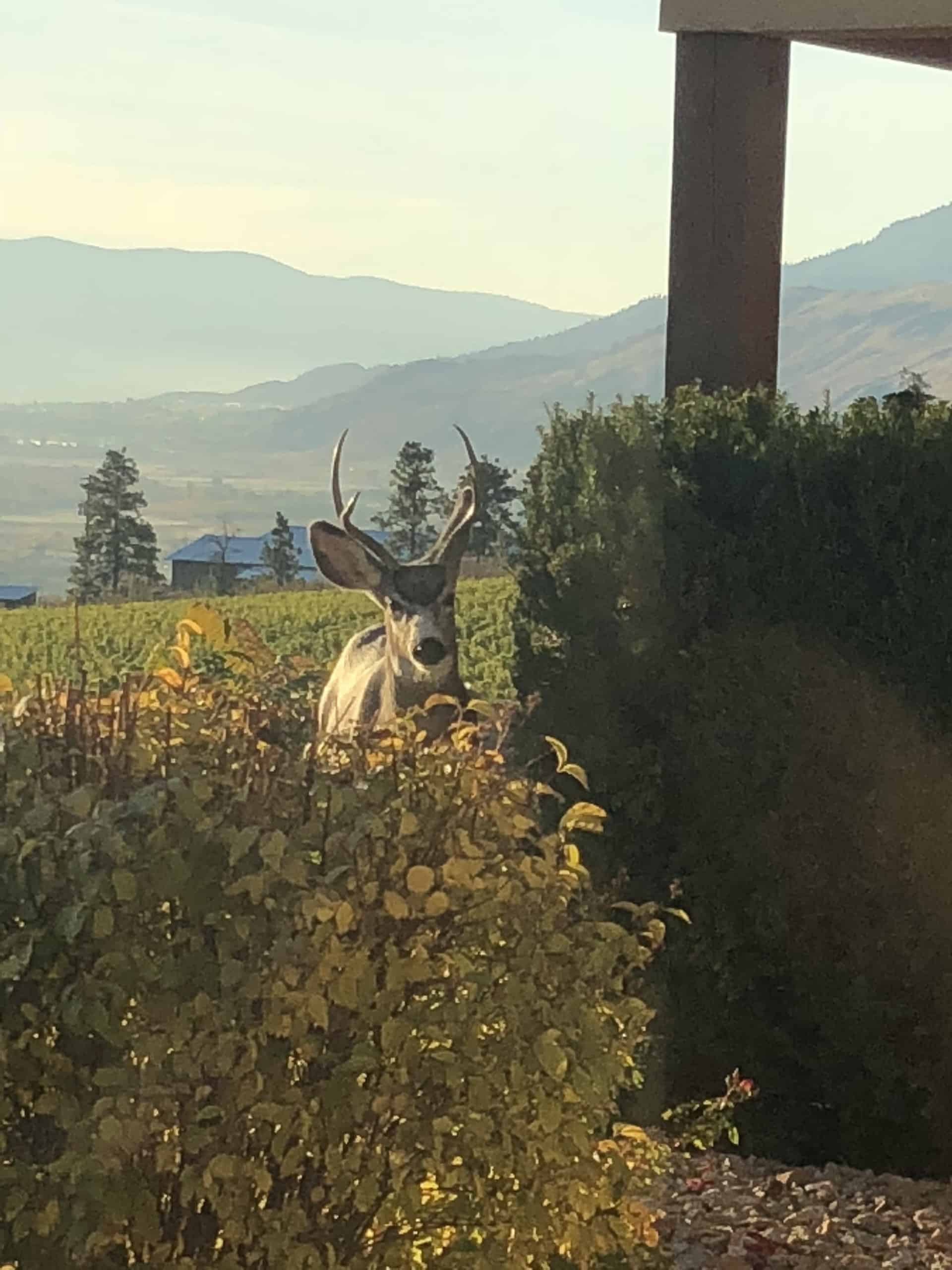 Stop in at Liquidity Wines, and you'll be captivated by the view of Vaseux Lake from the bistro's patio. But throughout the year, you'll also find world-class art by the likes of artists such as Lyle XOX and Philip Jarmain on view, and, on July 27, you'll even have an opportunity to see Giller Prize-winning author Esi Edugyan, too. If that's not enough to make your followers jealous, take pics of the food. When it comes to creativity and presentation, it rivals the world's best. Instagram link here.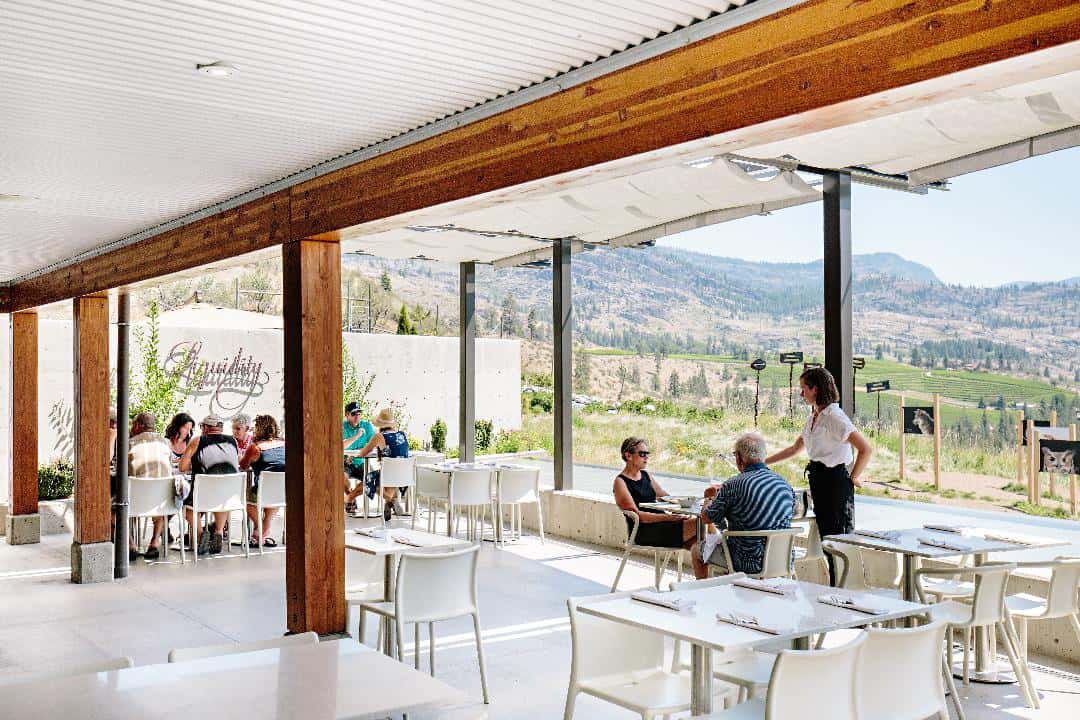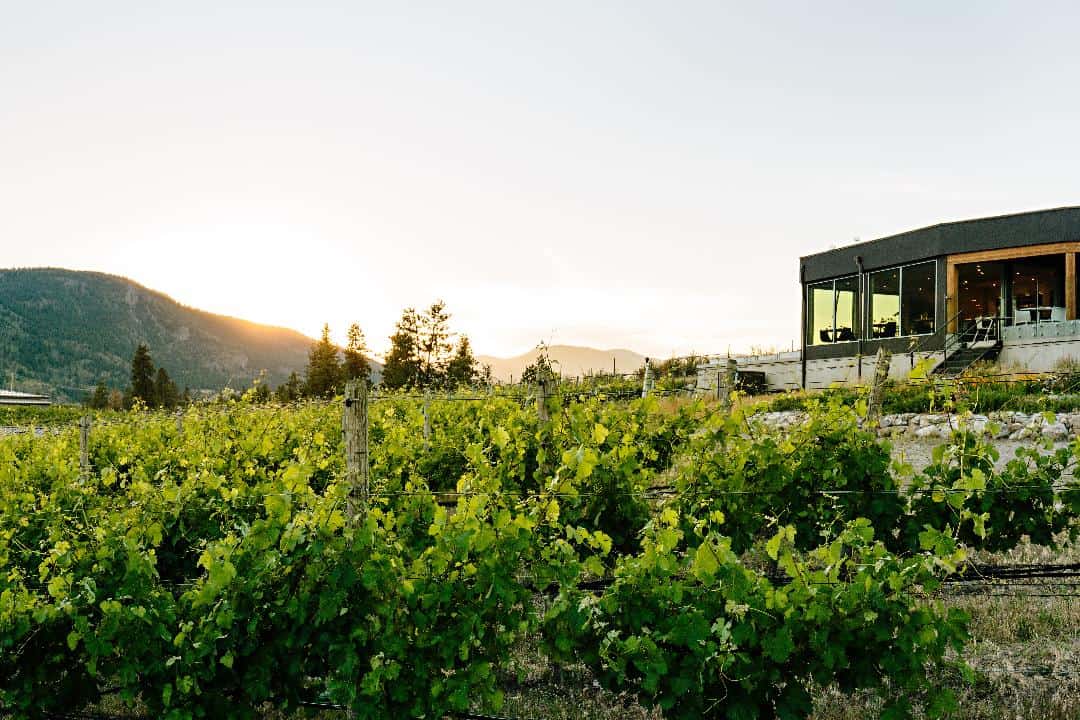 Road 13 Vineyards has those soaring vineyard views and a gorgeous tasting room, but there's also a cool vintage tractor. Every time I'm there, I pick up a couple bottles of the GSM (Grenache-Syrah-Mourvedre) blend and I photograph the tractor. It's a tradition. And it reminds me that owning a winery is like owning a farm: a lot of hard work outside, even if the tasting room may make it seem like it's all glamour all the time. Instagram link here.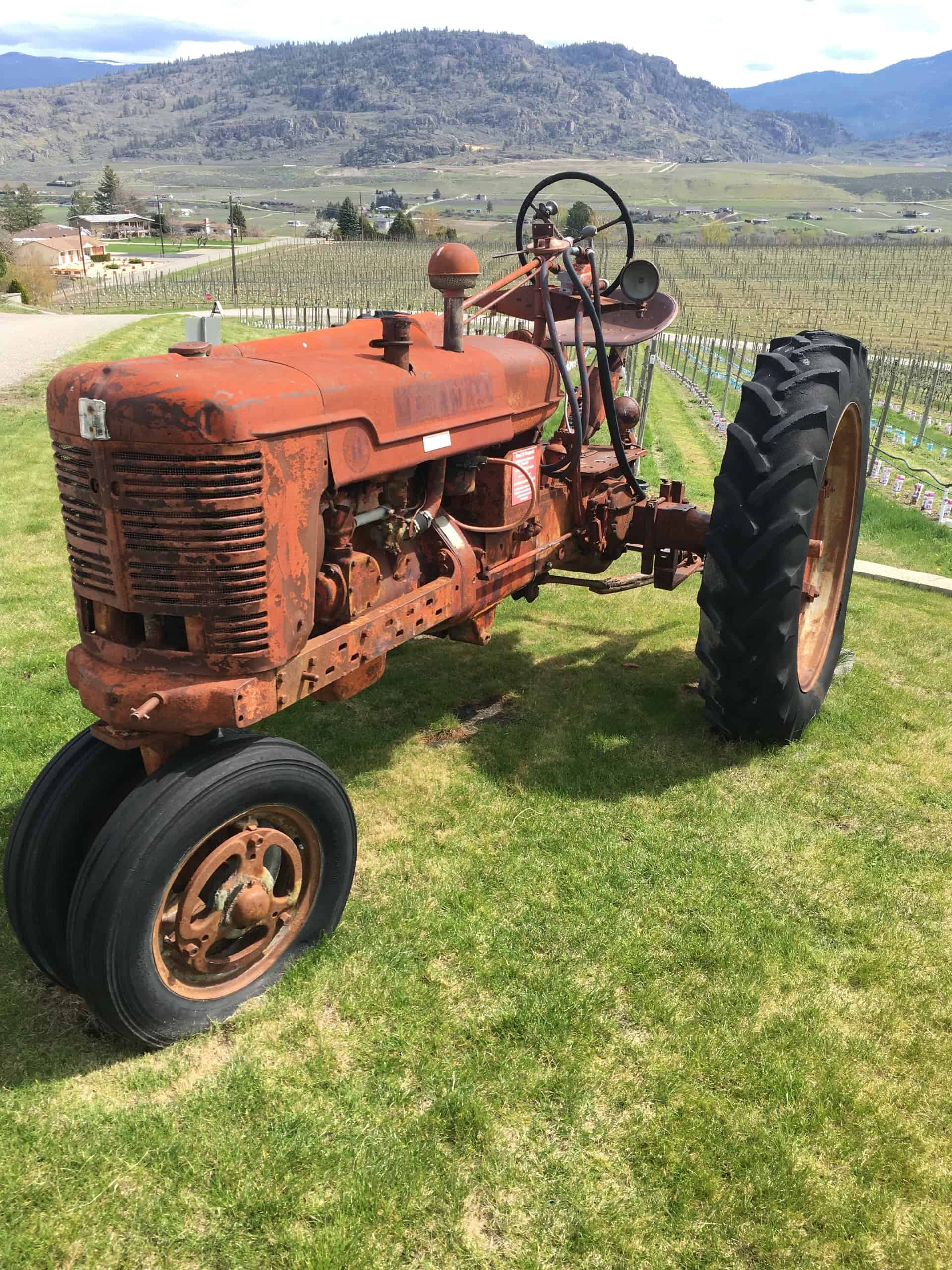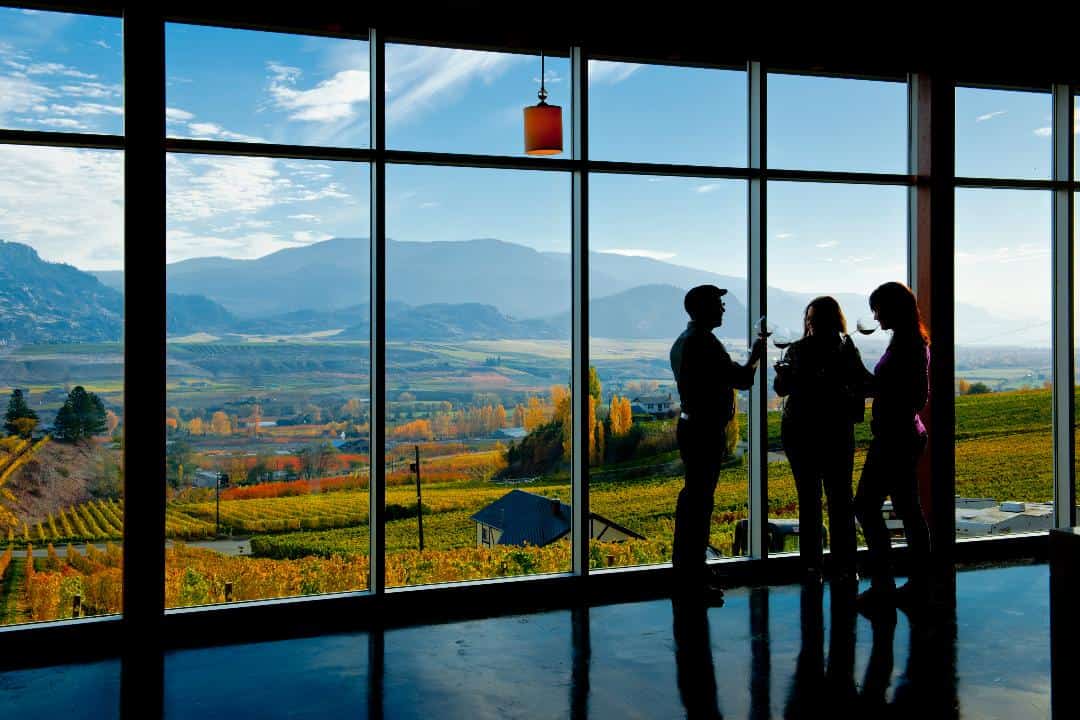 Not your average wine country experience, Red Rooster Winery is quirky and fun, with views of Okanagan Lake, great wines and art everywhere. Ask for the story behind Frank the Baggage Handler, best known as the naked guy statue. Instagram link here.
At Summerhill Pyramid Winery, the pyramid is perennially popular amongst photographers, and so is the big bottle and glass. (You'll know when you see it.) Sign up for a culinary retreat or maybe one of the special moon-centred gatherings held throughout the year. Pick up some of the bubbles when you're there — I recommend the Cipes Blanc de Blanc. Instagram link here.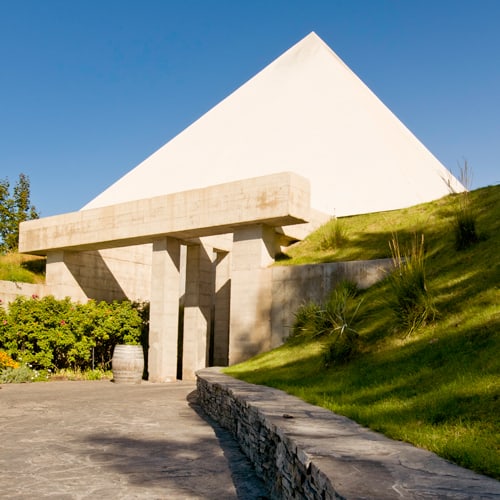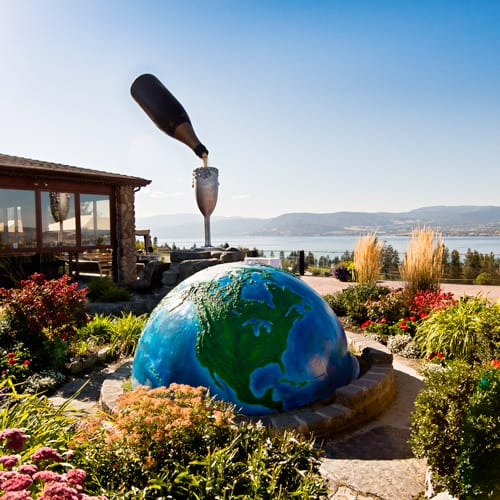 Tinhorn Creek Vineyard's restaurant, Miradoro, has the requisite wine country sunset, winery and vineyard views. But the space has a vibrant party scene, too, especially on a Friday or Saturday night in summer. Local ingredients play a starring role in the bright, beautiful dishes, and everywhere you look, people are having fun. Instagram link here.