5 Things You (Probably) Didn't Know about BC Wine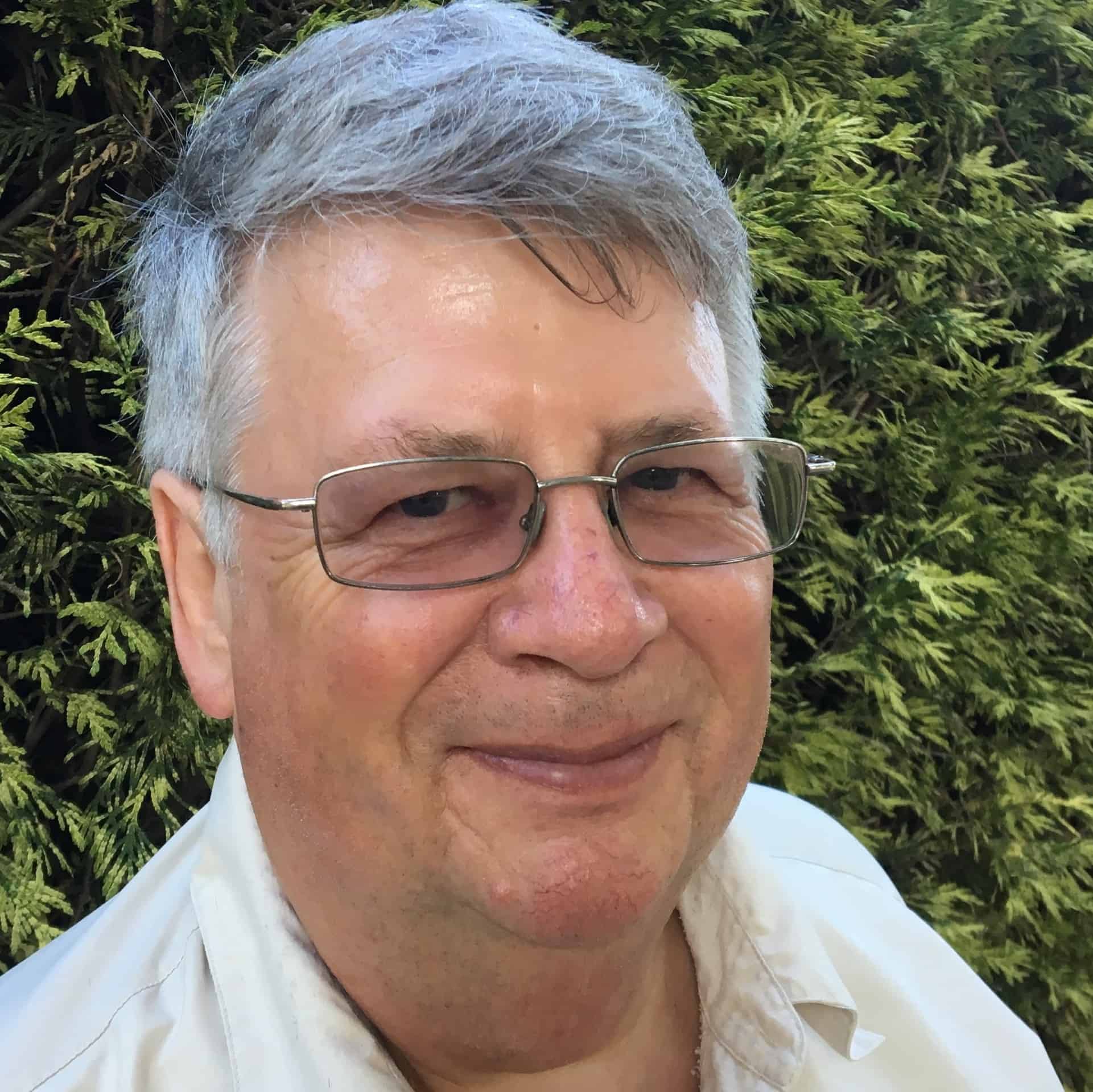 By Tim Pawsey – Vancouver based Tim Pawsey writes and shoots for numerous publications, including: Where Magazine, Quench, The Alchemist, Vitis, Taste (BC Liquor Stores), Montecristo and others. When not poring over a wine glass or on the business end of a fork he can be found at hiredbelly.com and @hiredbelly / Instagram / Twitter

No Spitting, please!

Back in the day when the Okanagan Wine Festival was just getting going, the wine competition judges used to visit the actual wineries to assess their wares. That was until a certain winery owner kicked them out for wanting to spit, saying: "If my wine's not good enough to swallow, you can leave now…"
So they did just that. And never went back… Since then the judging has become somewhat more formal—and stationary. Today's BC Lieutenant Governor's Wine Awards attracts some 700 entries annually and includes a long shot to take home the coveted Lieutenant Governor's Award for Best Wine in British Columbia.
No Reds 'Up North'?
When winters were considerably cooler the firm belief among winegrowers  was that you couldn't ripen red varieties north of McIntyre Bluff / Nʕaylintn —that 265 m. high, big hunk of rock right below Tickleberry's in OK Falls. However, a combination of smarter viticulture and global warming has changed all that. And while no one can dispute the calibre of reds coming from the South there's plenty of great Cabernet Franc, Pinot Noir and even a sprinkling of Bordeaux varieties now coming from the central Okanagan, itself once dismissed as 'borderline' for red wines.
An unwanted grape? What The Foch!
There used to be quite a lot of Marechal Foch grown in the Okanagan. But after the arrival of Free Trade and the great 'pull out' (that saw hybrids replaced by vinifera varieties) it fell from favour. So much so that the
Marechal Foch at Quails' Gate was shipped off to be used in the Kelowna Wine Festival Grape stomp. That was until an Australian winemaker by the name of Jeff Martin (now owner of La Frenz) came along and said: "Let's make it like Shiraz." And the rest, as they say, is history.
Exactly How Many Varieties?
Officially BC grows some 80 different grape varieties, give or take a few that aren't reported. Mainly vitis vinifera, the top five red varieties (in order of harvest size) are Merlot, Pinot Noir, Cabernet Sauvignon, Cabernet Franc and Syrah. Predominant whites are: Pinot Gris, Chardonnay, Gewürztraminer, Riesling and Sauvignon Blanc. However, BC also enjoys a wealth of other grapes in the mid range that includes everything from Grüner Veltliner to Regent. The last one is a red, German vinifera-hybrid cross that Marcus Frind (who founded and sold the Plenty of Fish dating website) plans to grow on his West Kelowna estate. Several less obscure varieties remain from the Becker Project. The 1970s-era trials conducted by Dr. Helmut Becker of Geisenheim Institute played a large role in establishing the modern industry. Many cool climate germanic whites such as Pinot Auxerrois, Pinot Blanc, Ehrenfelser and Chasselas (among others) proved successful—and remain popular. The most rare variety of all? Sovereign Opal, a hybrid planted by the Casorso family, has been made by Calona Vineyards (now Conviction Vineyard) since 1987. It's the only known planting in the world. And it's a delicious off-dry drop.
Sparkling Wine: BC's fastest growing category
'Bubbles' have been on BC's radar for several decades. Pioneers like Sumac Ridge founder Harry McWatters, Blue Mountain's Ian Mavety and Summerhill's Steven Cipes forged the way early on with 'Traditional Method' wines emulating Champagne. In recent years producers such as Bella and Fitzpatrick have chosen to specialize in sparkling wines, while several use the charmat process to make effervescent and often lower alcohol drops. Ideally suited to sparkling, Vancouver Island is home to a plethora of worthy sparklers, from Venturi Schulz and Averill Creek to Unsworth and Blue Grouse, where winemaker Bailey Williamson says "Sparkling wine is infinitely suitable for our region." He sees them as a "net benefactor" of climate change: in the good years he can make Pinot Noir, while not so ideal years are perfect for making sparkling.
Quails' Gate Cabernet Sauvignon 2016 (Okanagan Valley). The earliest of these vines were originally destined for the south valley but wound up in West Kelowna. Mostly estate grown fruit, with some from Black Sage. Up front dark red berries, tea and leather, hints of tea and leather before a plummy and spicy palate, easy tannins and excellent structure with a lengthy end.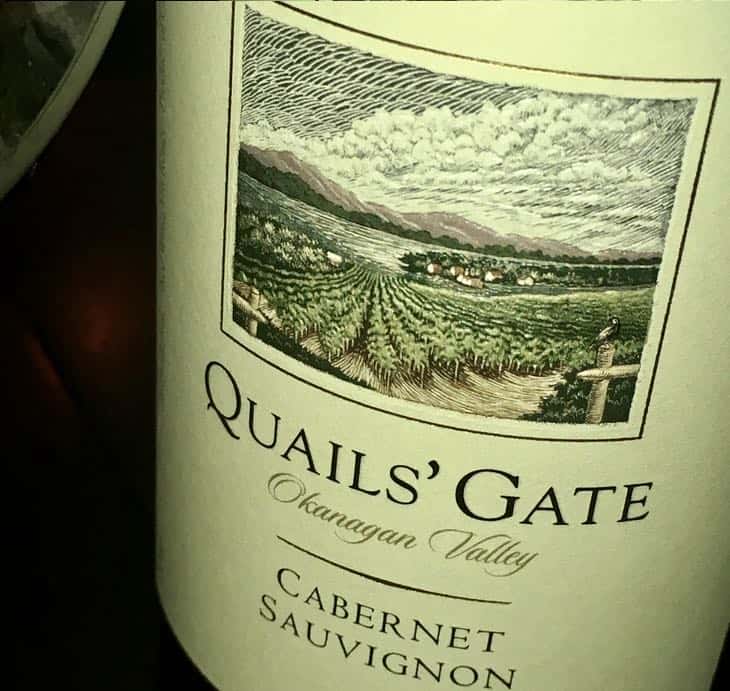 Noble Ridge The One 2015 (Okanagan Falls) A classic blend (70/30 Chardonnay/Pinot Noir), whole cluster pressed and cold fermented, en tirage for 28 months. Fine bubbles precede toasty and brioche notes before mouth filling citrus and red berry notes, well balanced acidity and a lengthy finish.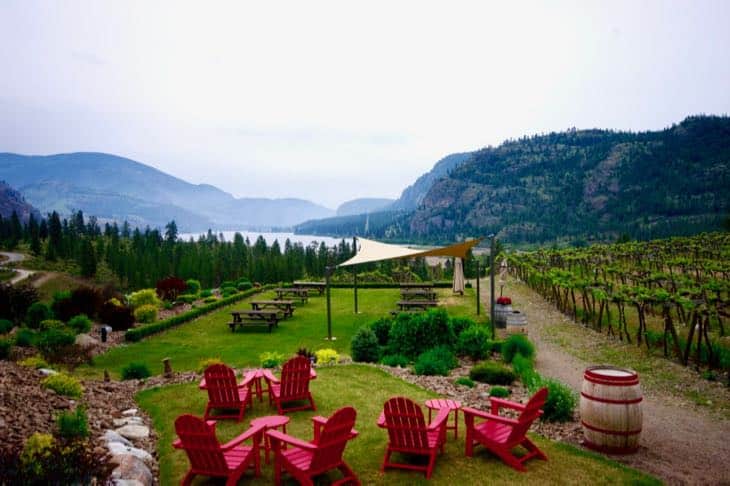 Township 7 Seven Stars Polaris 2016 (Okanagan Valley). Fine bubbles and a gentle mousse, brioche and orchard fruits precede a structured palate of citrus, green apple and stone fruit and generous but focused palate underpinned by good acidity through a long close.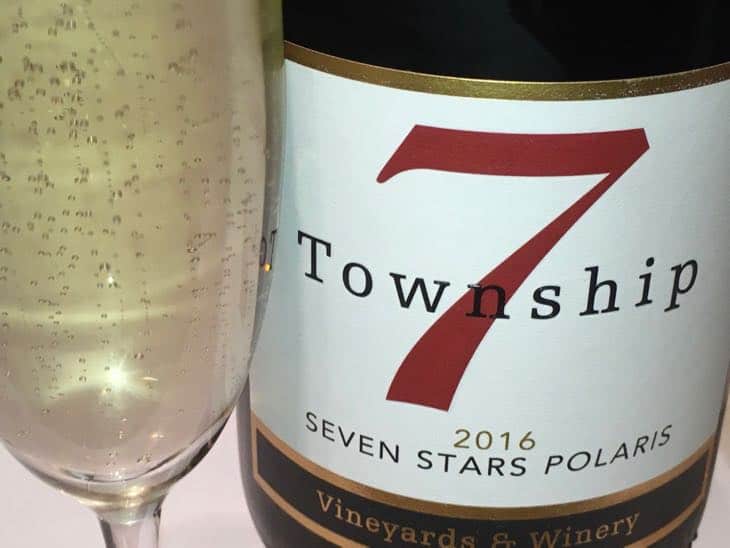 Sea Star Marechal Foch 2018 (Gulf Islands). This early ripening red is well suited to the coast. Red berries and anise on the nose lead to juicy mulberry and raspberry, plus a touch of savoury and five spice plus easy tannins.
Conviction Sovereign Opal 'The Industrialist' 2018.  This unique variety, a cross between Golden Muscat and Marechal Foch, sports aromas of orchard fruits and citrus before an off-dry, gently spicy and quite luscious pear toned palate.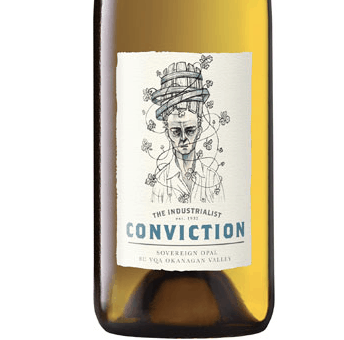 Harpers Trail Cabernet Franc 2016 (Thompson Valley). One of the province's northernmost reds, from Kamloops, delivers raspberry, mulberry and mocha notes with a definite mineral streak, firm but approachable tannins and a lengthy, shiste-y ending.