Food and Wine Synergy from Our Own Back Yard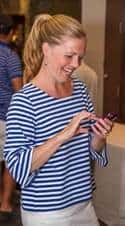 By Mireille Sauvé – Mireille Sauvé is one of Canada's most acclaimed Wine Professionals, and the founder of Western Canada's most established wine industry consulting firm, The Wine Umbrella, based in Vancouver and the Okanagan, BC.
When I was a little girl growing up in Alberta, every summer my family would pile into our station wagon and drive through the mountains to spend a week in the beautiful Okanagan Valley. I remember asking my mom which week we would be there and every year, she would answer by telling me which fruit would be in season at that time. (Pretty smart… She knew that I had no concept of dates so she spoke to me in the language of cherries, peaches and pears – a language in which every five-year-old is fluent!)
When I was given the opportunity to pair wines with Fraiche Nutrition's August menu, I couldn't resist. Being a certified Sommelier, food and wine pairing is one of my all-time favourite activities, especially when I get to work with BC's local abundance in sourcing my pairings. So, here are my picks, and the thought processes behind them:
Appetizer:
Blackberry Goat Cheese Crostini
Wine Pairing:
Fitzpatrick Family Vineyards 'The Mischief' Pinot Blanc 2016
Fitz's Pinot Blanc is one of the best that the valley produces, showcasing benchmark varietal characteristics in the wine such as apricot stone, chalky minerality and bright green apple flavours, all wrapped up in a delicate, light-bodied package.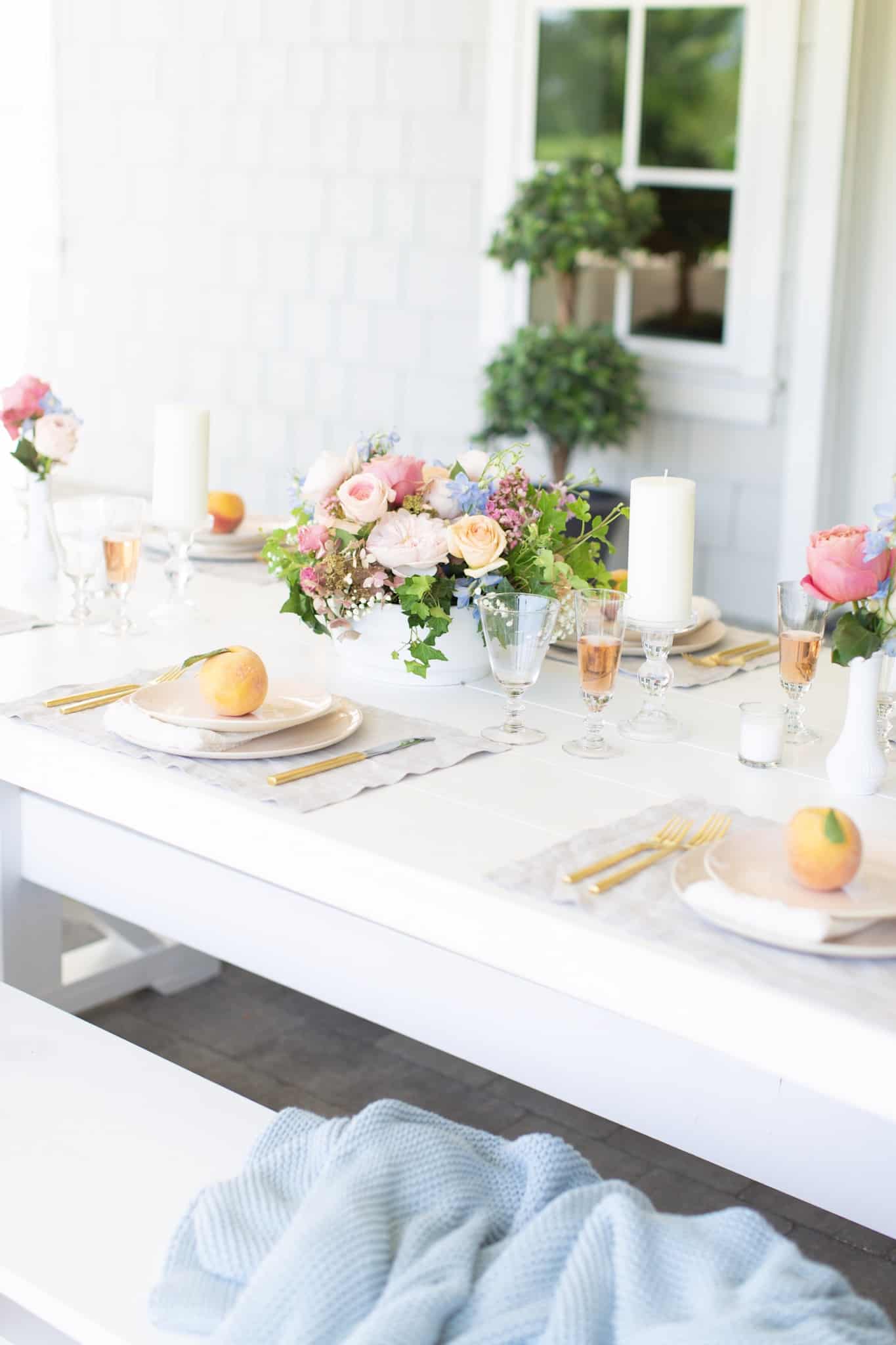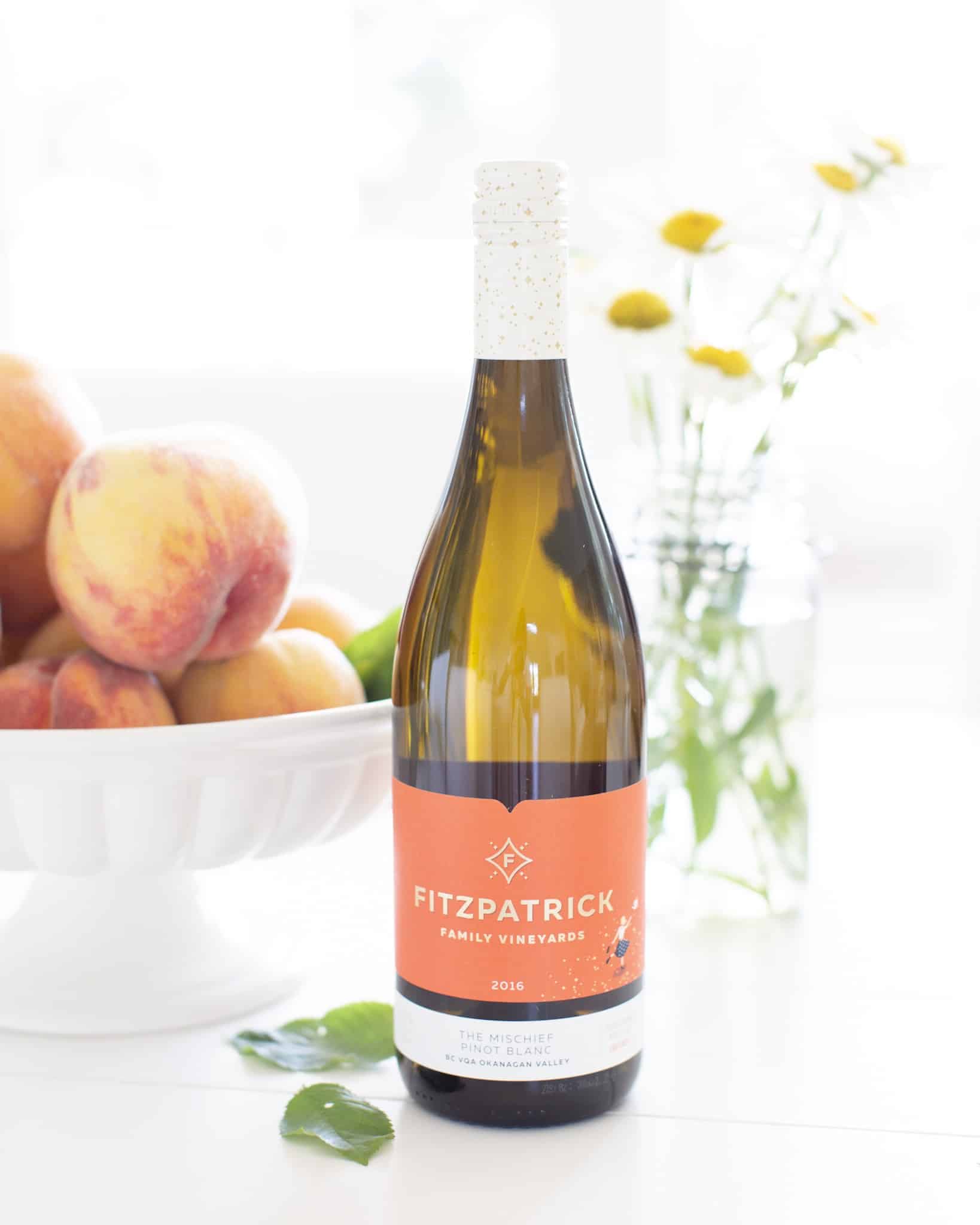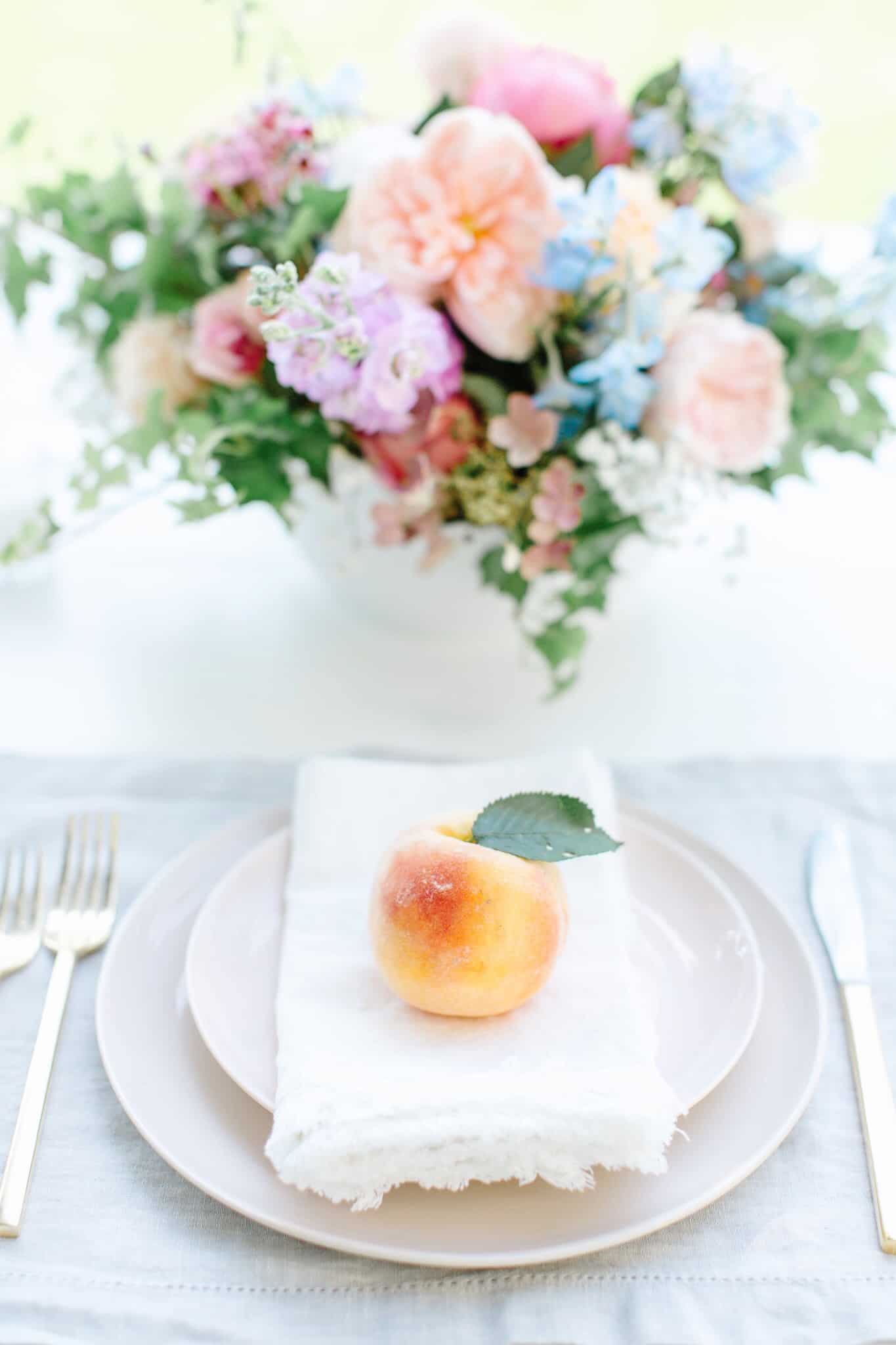 Method to the Madness:
Goat cheese with minerality is one of my favourite food and wine marriages, as they mirror one another with a pungent freshness. The blackberry flavour will jump out with the wine's delicate backdrop, making for a toasty mouthful of flavour with every bite and sip.Salad:
Summer Squash Salad. Olive oil base, lemon, honey and the mustard (lemon base dressing)
Wine Pairing:
Monte Creek Ranch Winery Chardonnay 2016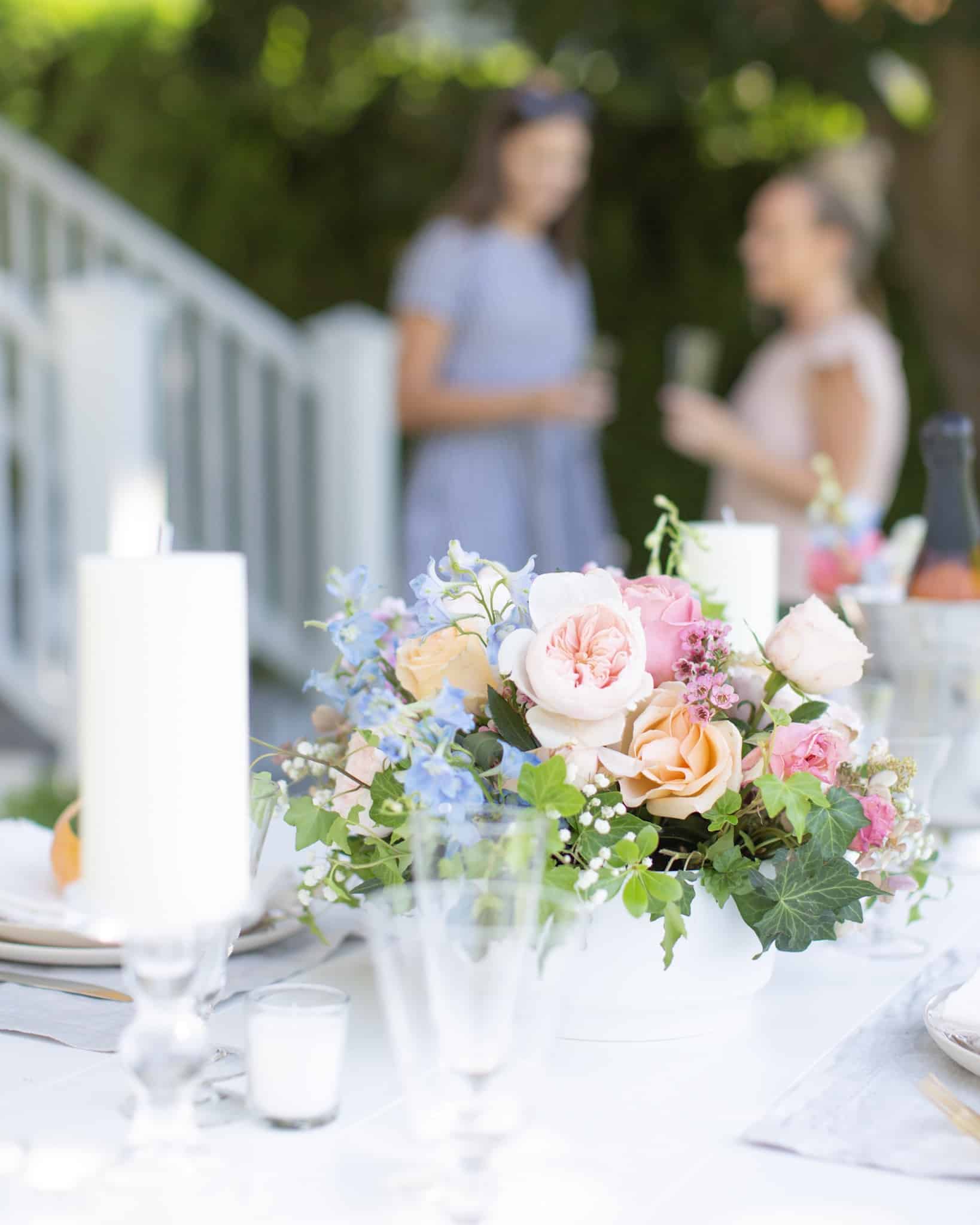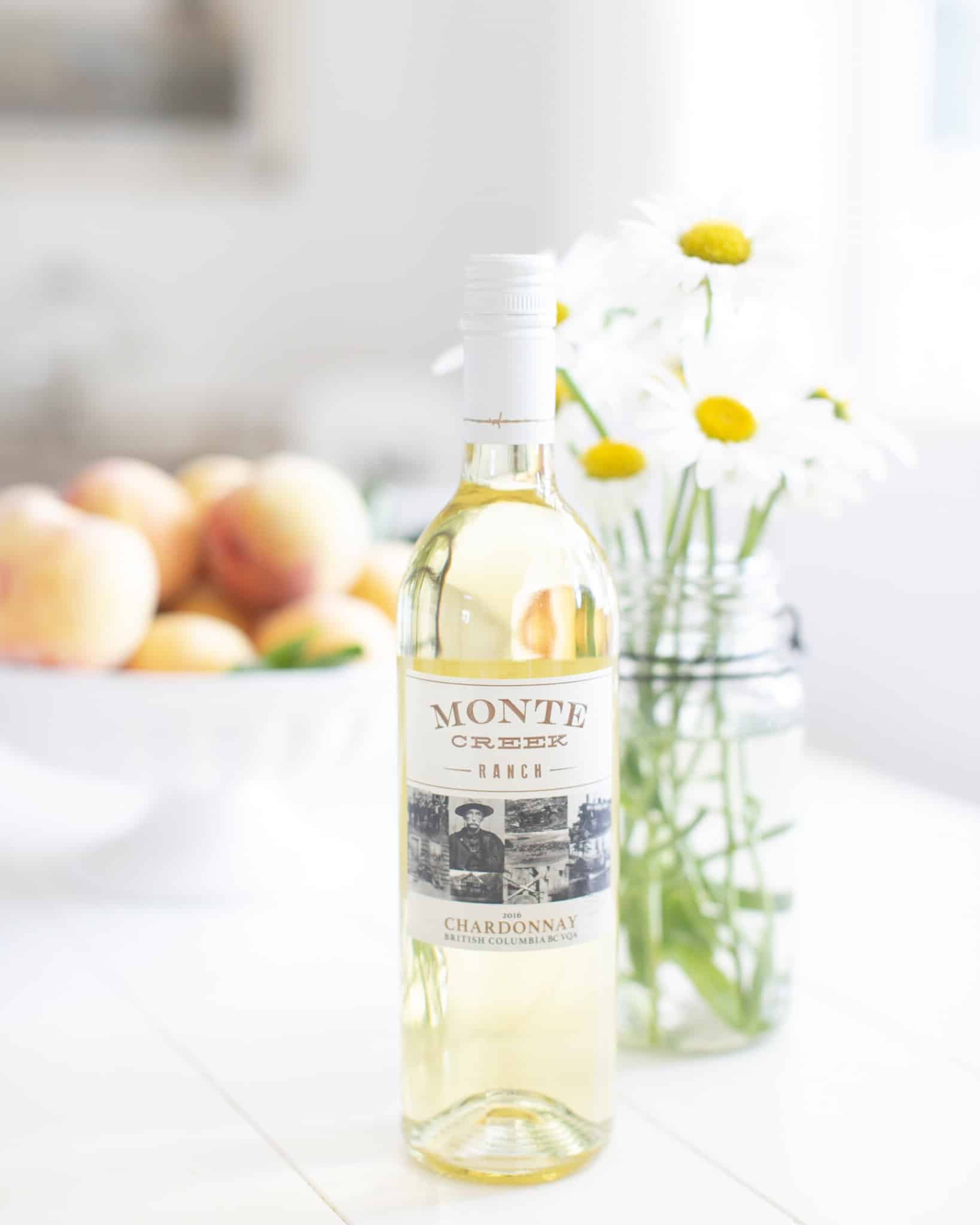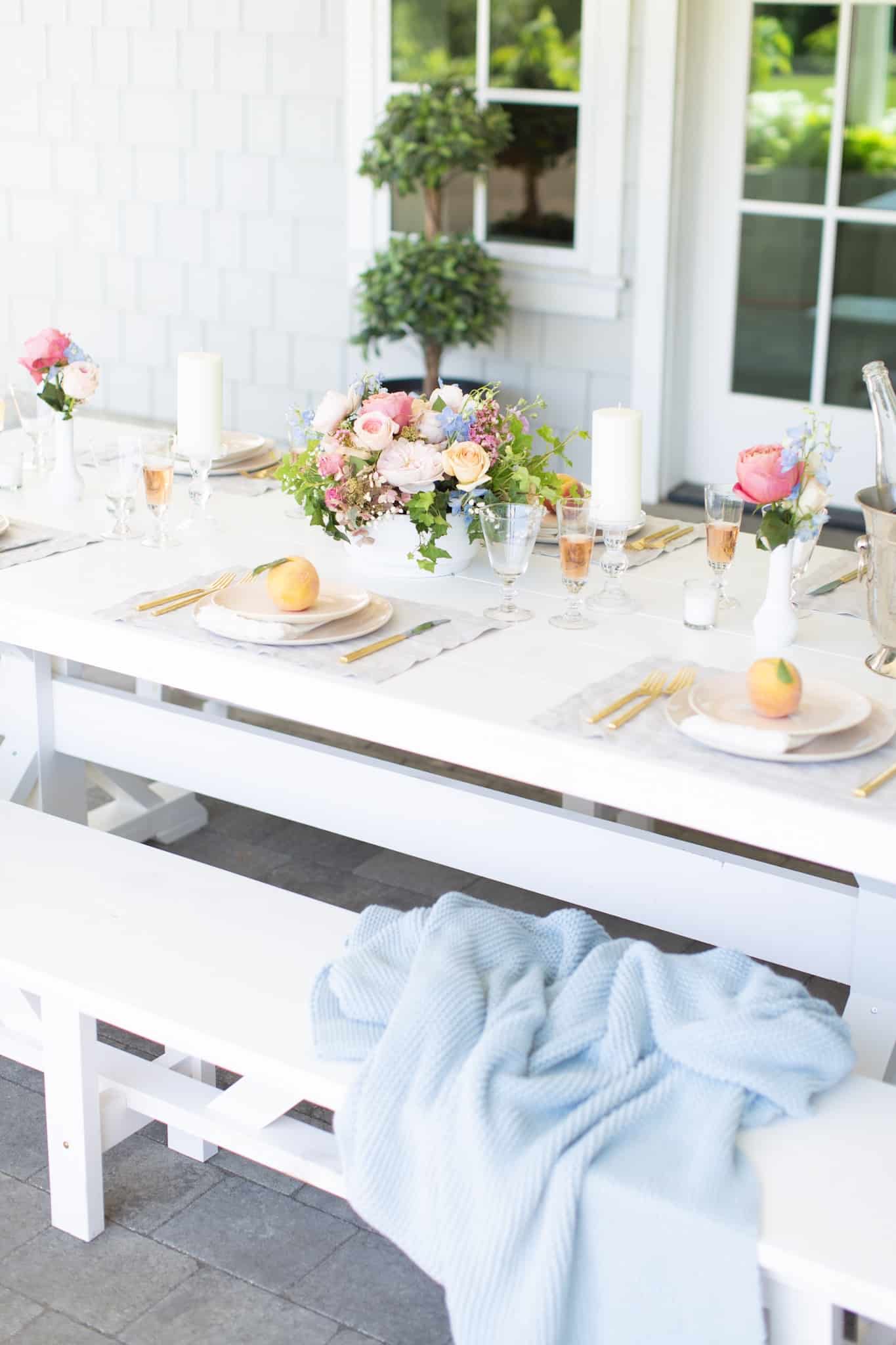 I'm a sucker for a good Chardonnay, and this is one of them. Its medium-bodied mouthfeel carries balanced flavours of white peaches, ripe apples and slightly toasted oak, offering a round texture and complexity. It also gives us a rare glimpse of the 'terroir' (or, 'sense of place') found in the newly designated growing region of Thompson Valley, so that's a double-win!
Method to the Madness:
Squash's texture and flavours always call out for a richer, creamier white wine, ideally with a hint of spice to it. Chardonnay's natural tendencies offer all these elements and, this one being a cooler-climate version, it also flavour- matches with the dish's lemony acidity while offering up ample body to stand up to the olive-oil and texture of the salad. Beware the fireworks in your mouth with this one, folks.
Entrée:
Flank steak with feta cheese (portabella mushroom option for vegan) with vegetable kebabs
Wine Pairing:
Meyer Family Vineyards McLean Creek Road Pinot Noir 2016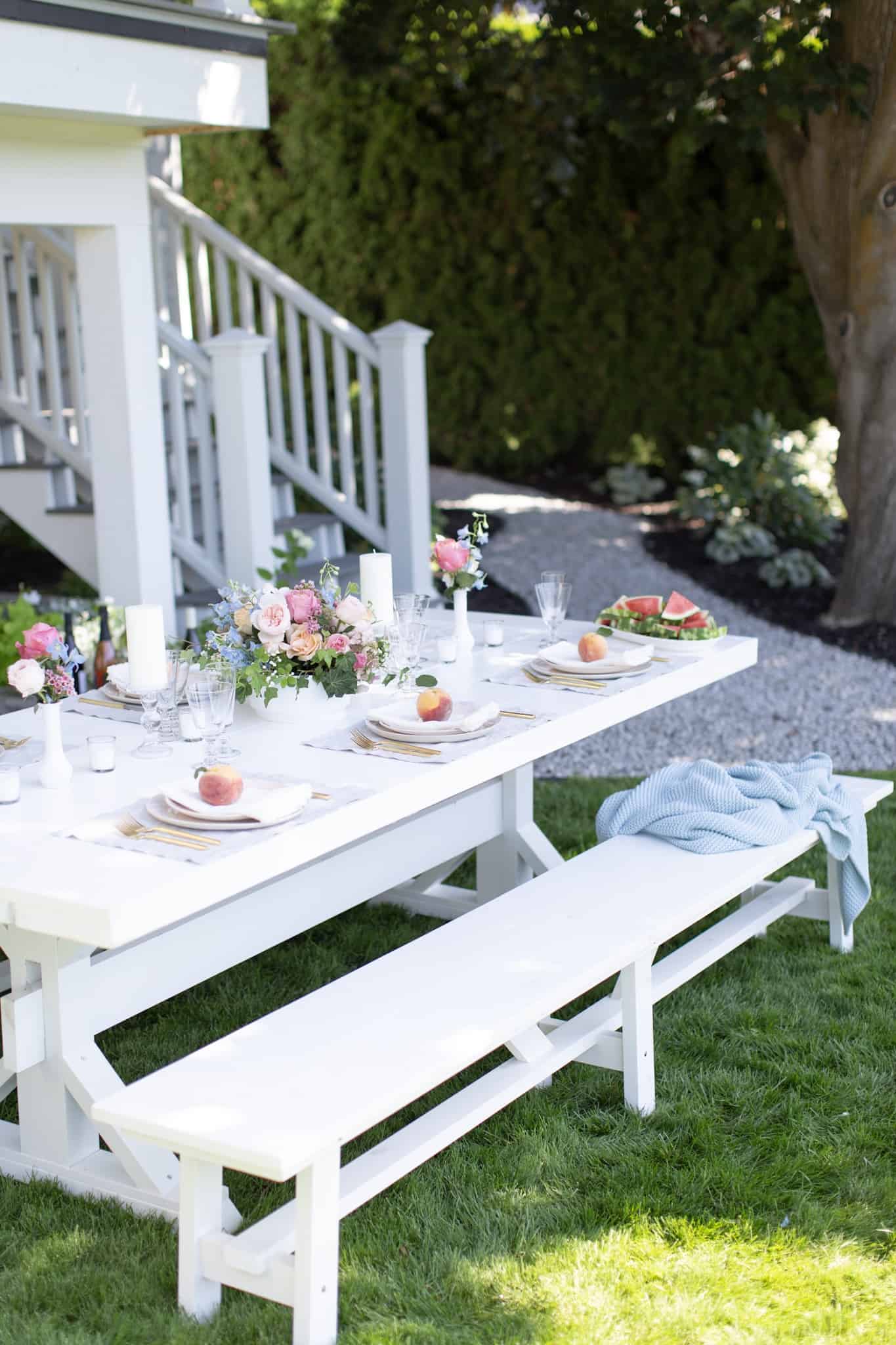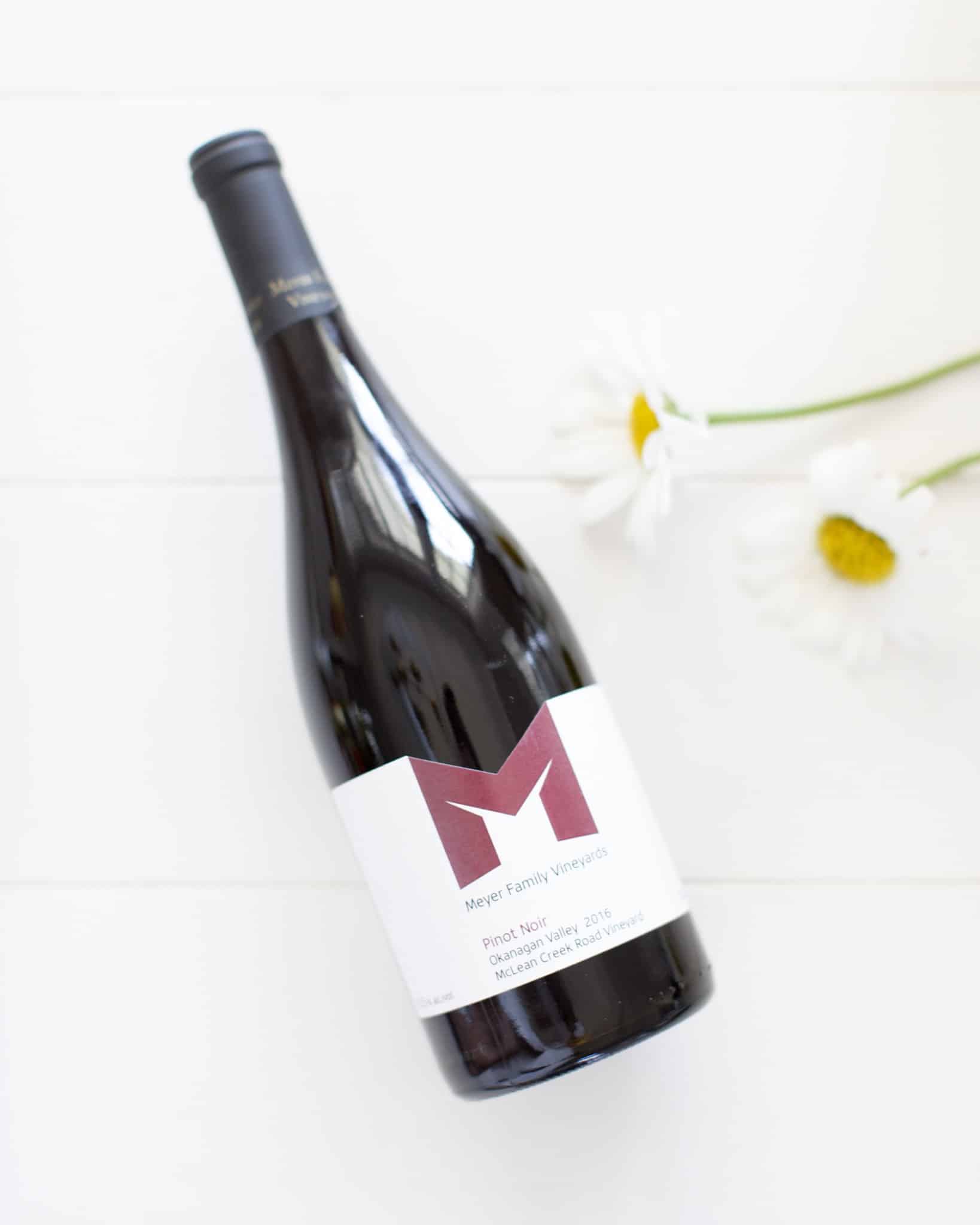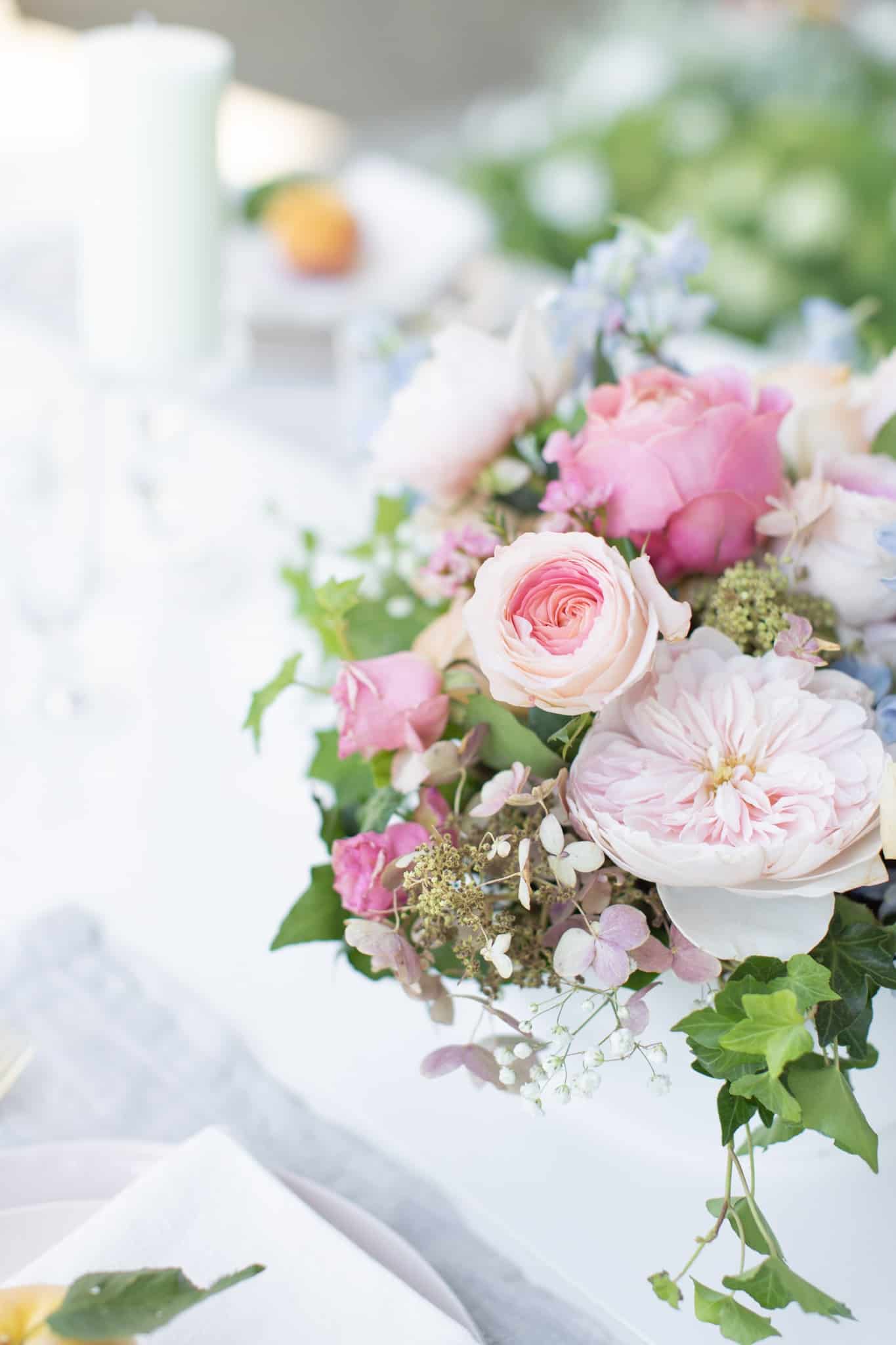 This terroir-focused Pinot Noir hails from the winery's home block vineyard in Okanagan Falls. Its flavours are ripe, robust and complex, bursting with black cherry, wild strawberry and earthy notes. The wine's body is mid-weight, and its texture is smooth with integrated tannins lingering at the finish.
Method to the Madness:
Flank steak, properly cooked, has a beautiful tenderness to it, which is balanced to the supple mouthfeel of this divine Pinot Noir. Subtle tannins in the wine will serve not to overwhelm the beef's flavours while the dish's feta cheese will rise to the complexity that the wine offers up. Each perfect mouthful of food, followed by a sip of wine, should result in optimal food-and-wine synergy.
Dessert:
Vegan oatmeal cookie ice cream sandwich
Wine Pairing:
Gray Monk Estate Winery Odyssey Brut Rosé 2016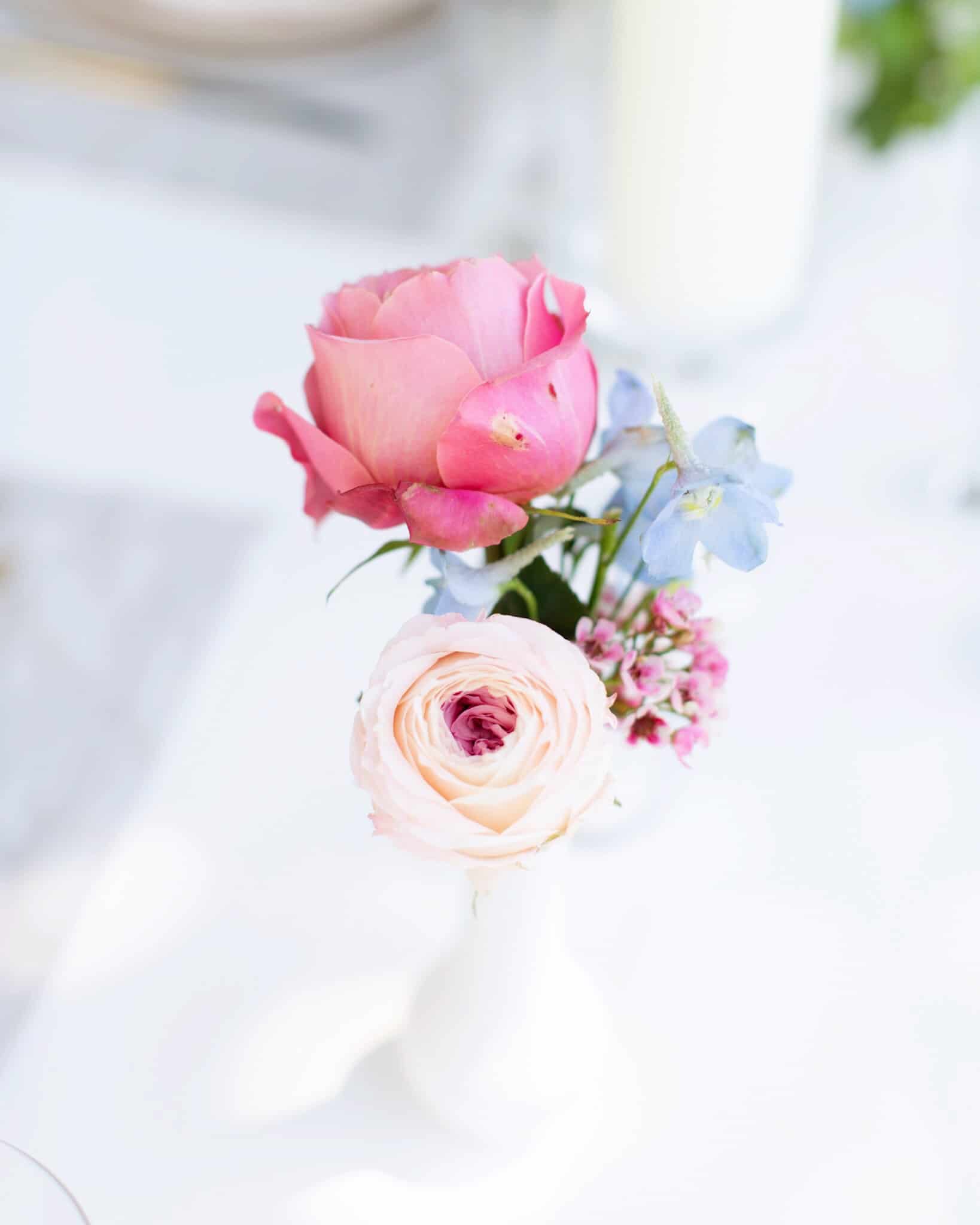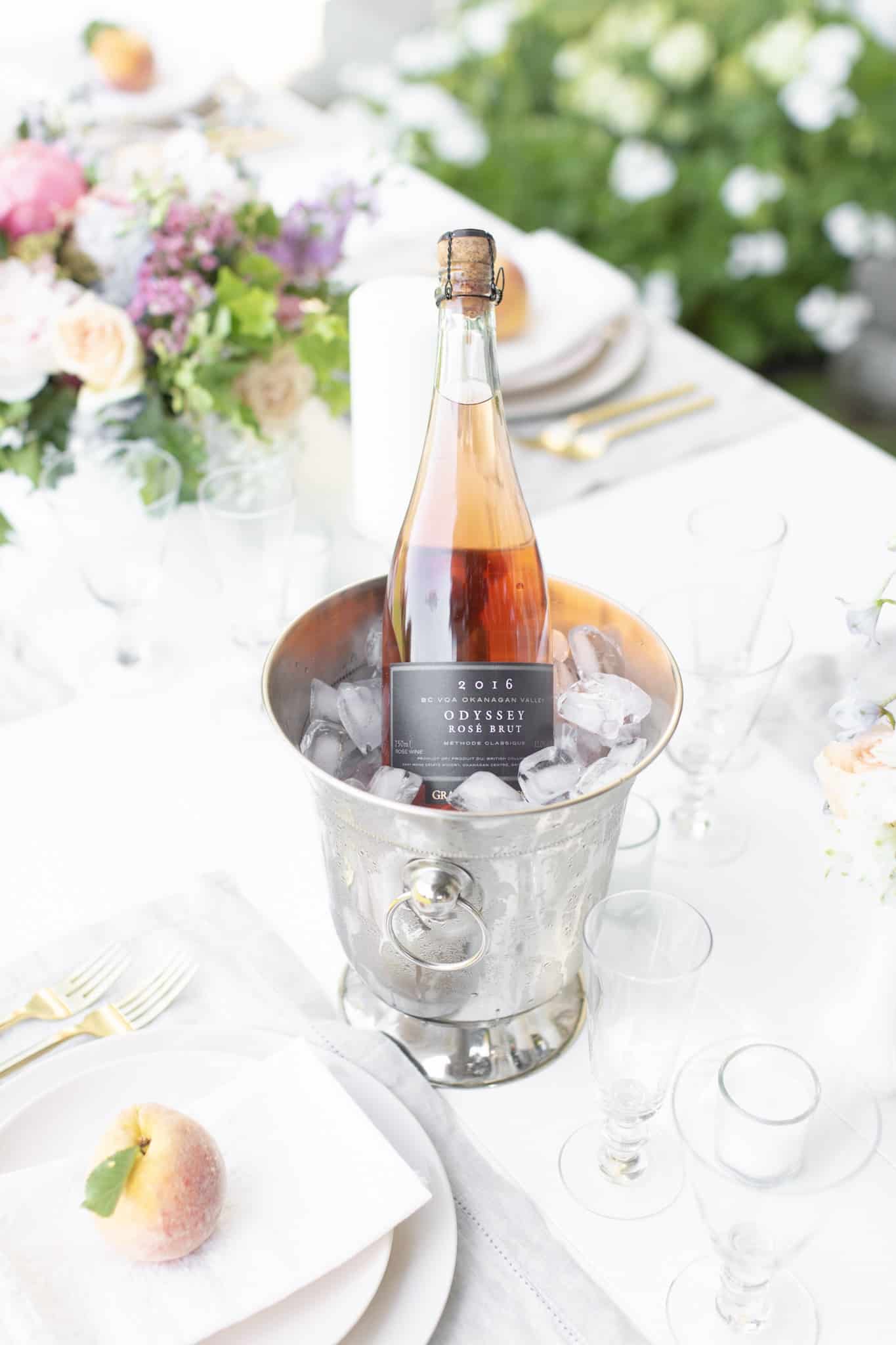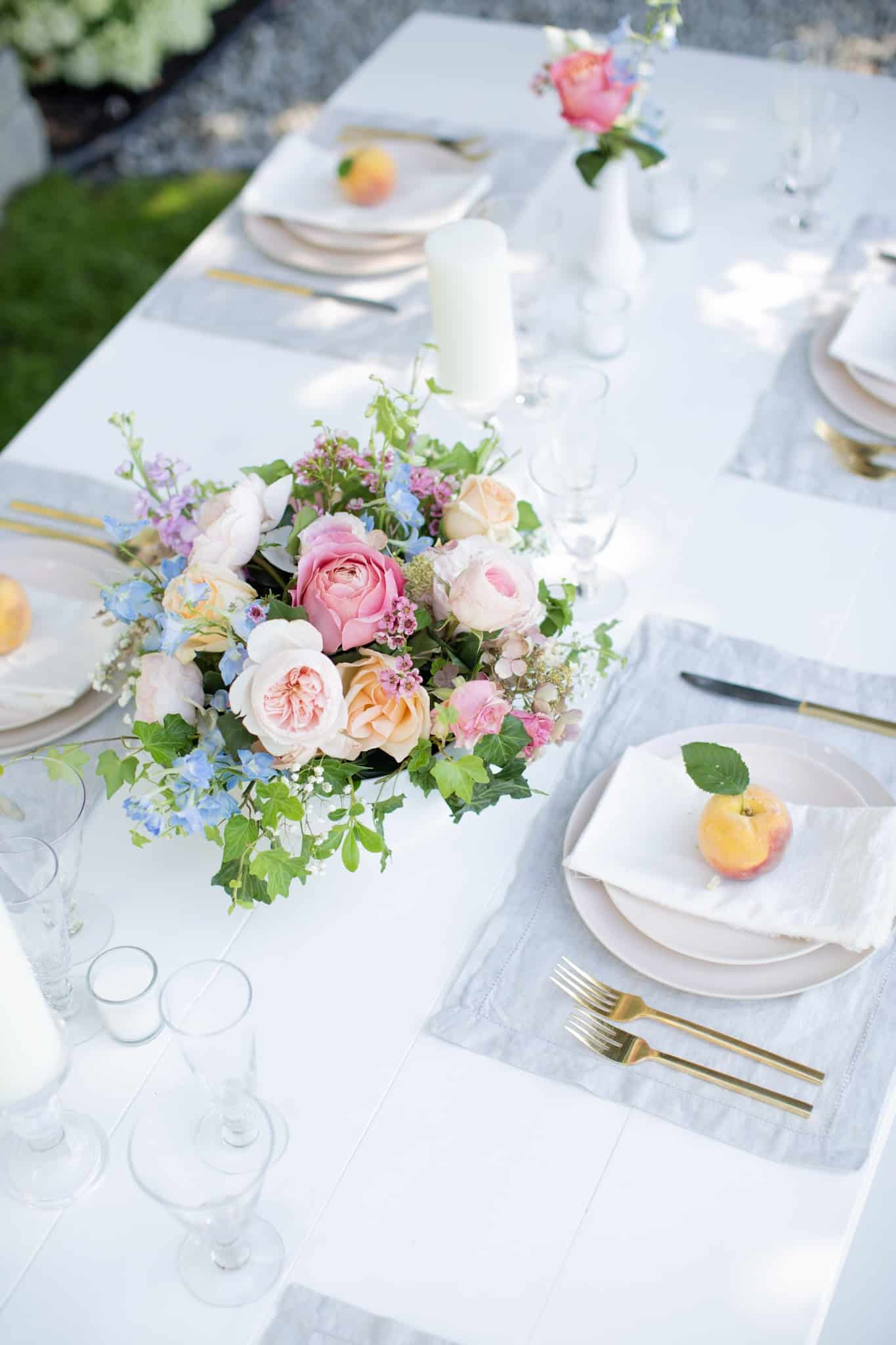 Not only is this a very tasty and versatile sparkling wine, it is also a terrific value, considering that it is made using the traditional method of French Champagne, including the classic grape blend of Pinots Meunier and Noir. Delicate sweet berries dance on the palate, coupled with juicy hints of cantaloupe melon, making this a thirst-quenching sipper for many occasions.
Method to the Madness:
The wine's creamy mousse is lively enough that the real pairing highlight here becomes texture versus texture: creamy, cold ice cream with vibrant, bubbly wine. The berry flavours in the wine will balance nicely with the sugary cookie too… what a sweet treat!
Please note all photos in this blog post are courtesy of Tori Wesszer at Fraiche Nutrition!