Wine Tasting & Pairing Tips from British Columbia's Talented Sommeliers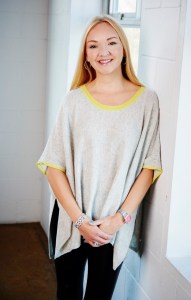 By Daenna Van Mulligen –A sommelier and wine specialist, started her first website WineDiva.ca 15 years ago, and followed with WineScores.ca in 2008. She's been a constant contributor to Canada's national wine magazine Vines for 11 years, TASTE Magazine for a decade, and more recently Montecristo Magazine, and Vitis Magazine. Follow her @thewinediva
We all love to drink wine, but often there is some confusion over how to properly taste, and equally, how to enjoy it with food.
So, we reached out to four professionals around the province and asked them for tasting tips, as well as what dishes they recommend to guests who visit their restaurants.
Kelcie Jones, Wine Director, Chambar Restaurant, Vancouver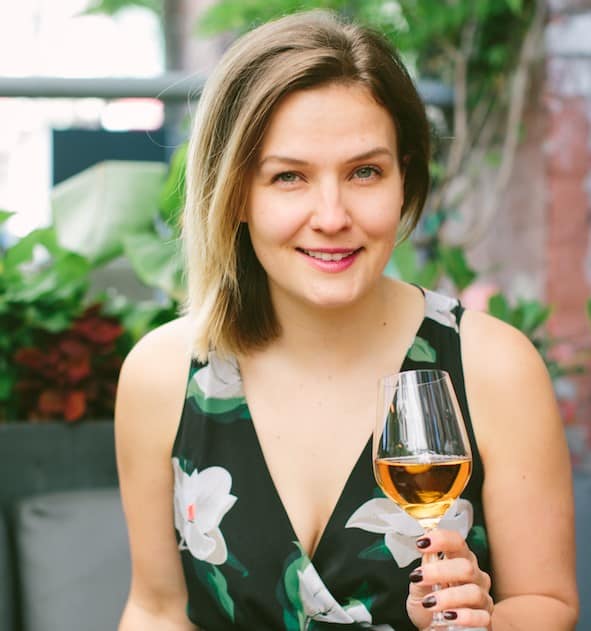 When I taste wine, I always think about the temperature. If the wine is too cold, it is hard to smell everything it has to offer. This is why swirling is so important; it warms the wine up a bit as it opens in the glass. If the wine is too warm, it feels more alcoholic and less refreshing. This rule applies for red and white wine.
At the perfect temperature, I focus on assessing the structural elements of the wine (body, acidity, tannin, finish) more than the flavours. Is the wine light-bodied like skim milk or full-bodied like heavy cream? Is it mouth-watering as grapefruit, or mellower like lychee?
Food Pairings: My summer salad of cucumbers in soy sauce and rice vinegar with fresh chillies is perfect with the off-dry and zippy Maria's Block Riesling from Kitsch Wines.
In the summer, I still want to drink fresh and juicy red wines. I love TH Wine's Cabernet Franc for this reason—it has the tannin structure to pair with roast lamb or BBQ pork.
Matthew Landry, Wine Director, The Stable House Bistro, Vancouver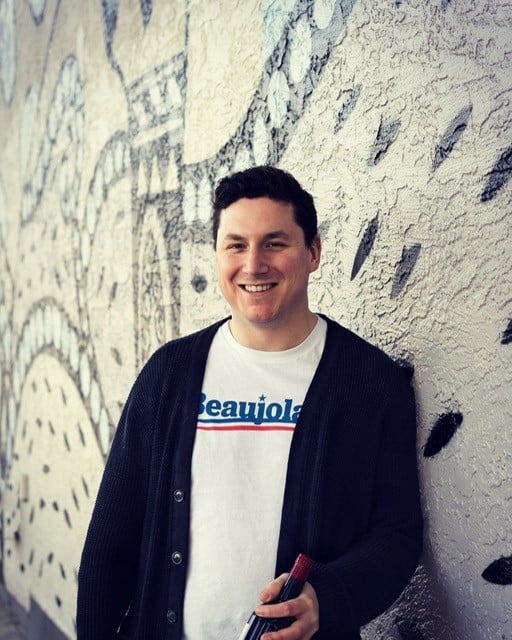 In blind tasting, my approach is deductive and relies a lot on theory. For instance, if I taste a white wine with oak, rather than trying to jump to conclude what it is, I consider what it's likely not: Riesling, Gewurztraminer, or Pinot Gris… Colour is another big hint. If your red wine is opaque, chances are it's not Pinot Noir in your glass.
For the non-professional who just wants to savour a glass, my suggestion is to smell the wine first—then drink it. But keep smelling; it'll give you so much more if you take your time.
Food Pairings: My favourite BC wines right now are probably Chenin Blanc, which has a good weight and a silken mouth-feel; I like it with saucier white fish. Pinot Noir Rosés go perfectly with charcuterie boards.
Try Tantalus Vineyards' Old Vines Riesling paired with an arugula and duck salad with grilled peaches and Hives for Humanity honey.
Geoff Weddell, Sommelier & General Manager, Quattro at Whistler
My approach to tasting is consistency.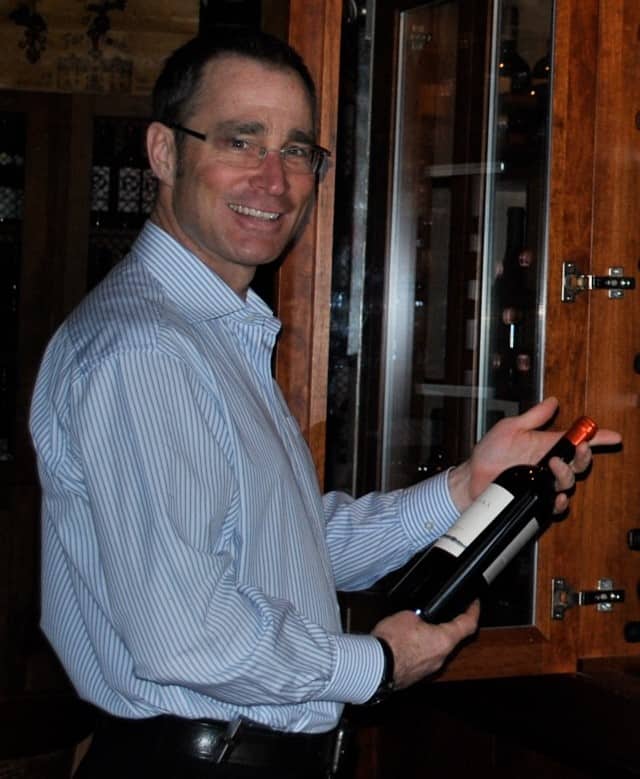 Sight, smell, and taste: pay attention to detail. Try to extract primary fruit, and other prominent notes—primary fruit could be cranberry, dark fruit or berries (for example). All of this will give the taster clues to what the wine could be, prior to the most enjoyable part—tasting!
I tend to aerate the wine and swirl it throughout my mouth as I sip, it helps open up the wine. The basic components of the wine ( sweetness, acidity, tannin and alcohol) all have a better chance to reveal themselves when the entire palate is covered.
Food Pairings: Try the Desert Hills Estate Winery Gamay Noir with a piece of grilled BC salmon. Chill the wine prior and enjoy!
Grill a Cache Creek strip loin (med-rare, please) and decant Clos du Soleil Winery's Winemaker's Estate Cabernet Franc—Buon Appetito!
Charles Geoffroy, Manager & Sommelier, Convivia Bistro, Osoyoos
Visual checking (colour and opacity) is the most important process in how to recognize a wine from BC. The colour is going to indicate what kind of grape it is. For example, a light red mostly represents Pinot Noir or Gamay, or some violet [hues], Syrah…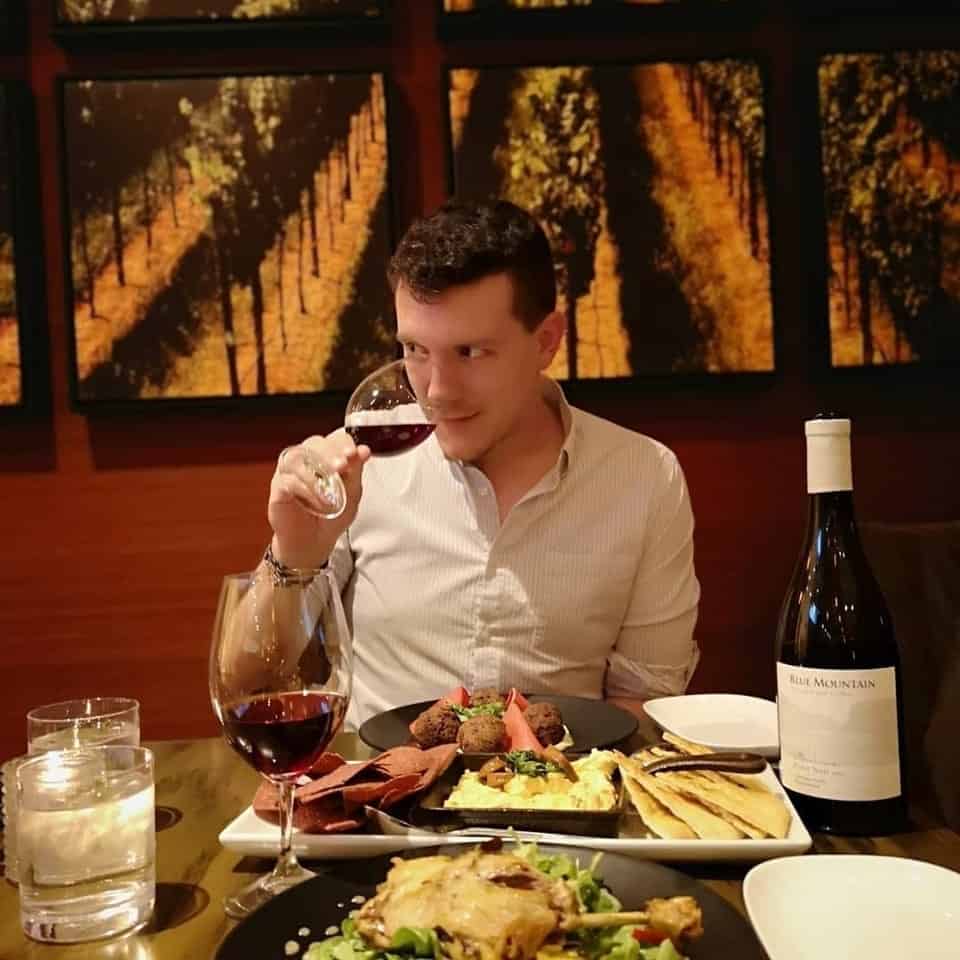 For white wines, a yellow colour can suggest skin contact. The colour can also tell a bit about its age; older wines tend to have a browner colour.
Food Pairings: Le Vieux Pin Winery's Syrah Cuvée Classique paired with braised lamb shank is amazing, and Similkameen Valley Cabernet Francs are sublime paired with cassoulet