A tribute to the wine industry on International Women's Day
Thirty-five years ago I started my career in the BC wine industry, where I had the rare opportunity to add my voice at the executive level and in the boardroom. It proved a little intimidating at first, surrounded by a majority of men, but I adapted quickly. And while today I recognize the representation of women in executive roles is still less than ideal, and we have more work to do, I do believe we are demonstrating a prowess within an industry that for generations has been built on families, mentorship and community.
Now, that is not to say that in the early years women did not significantly contribute to the foundation of the BC wine industry that we are proud of today. Frankly, the opposite is true. Along the way, many new female leaders joined early pioneers, and together we worked to pave the way for the Okanagan to be a competitive, internationally recognized and respected wine region. In the tasting rooms, in the vineyards, in the cellar, it starts on the front-lines, and women were contributing with creative vision every step of the way.
Early Mentorship
It's important to credit a small group of supportive men that mentored me on my journey; we shared a big picture global vision, drive, dedication and a passion for humble and engaging leadership of teams. My father Alan Tyabji was a special contributor and mentor of my career starting with my agricultural teaching and then the Certified Management Accountant (CMA) and strategic leadership program. My father had four daughters at the time and I was second of the four and born in India. We immigrated to Canada shortly after I was born, moving to Kelowna when I was six.
We grew up on a small farm in Kelowna surrounded by orchards and vineyards in a time where the only real premium secondary processing of local fruit on any scale was apple juice. My father was an executive businessman in the wine industry and spent all his spare time teaching and mentoring all four of us in all aspects of business. I remember running through the cellars of Calona wines after school, tasting wines (and Scotch!) at a young age. He helped us all on the path of being able to step into managing our family-run winery at an early age. I remember many trips in the family station wagon down the Oregon Coast and into the Napa and Sonoma Valleys, where our father was inspired with his vision for the Okanagan. He had travelled to Europe as well and believed in the Okanagan potential as an ideal wine region.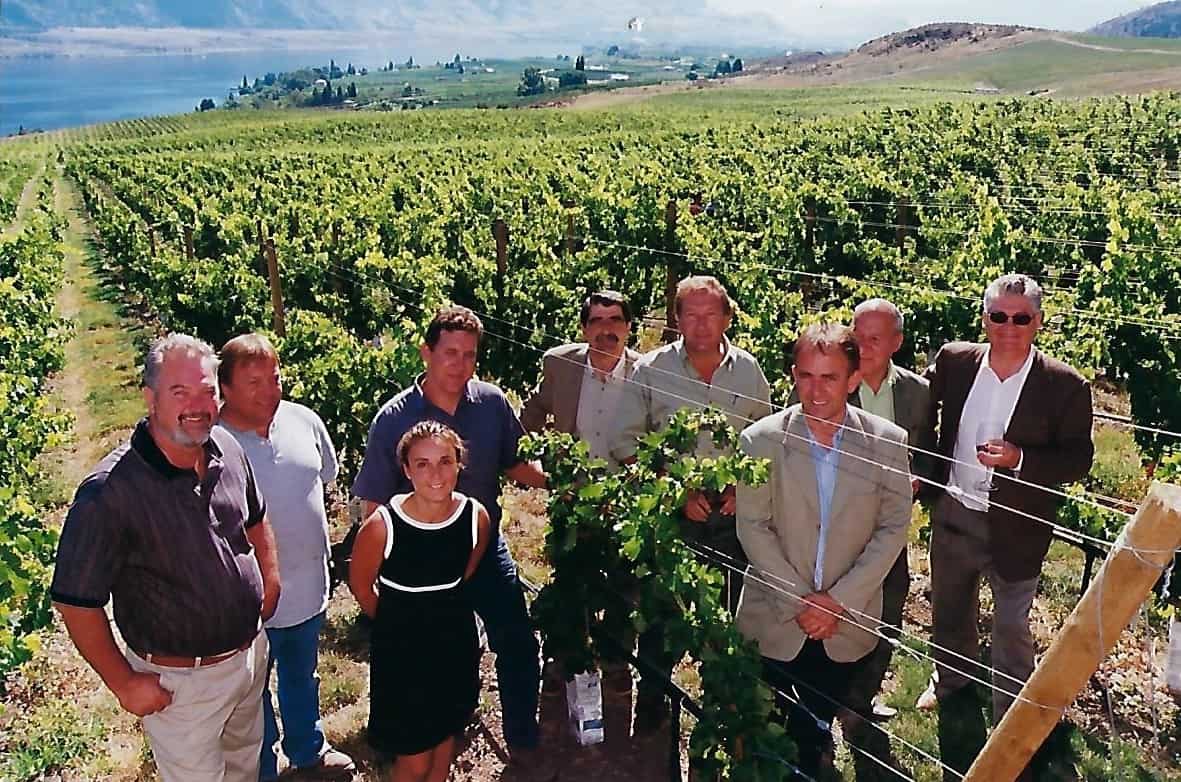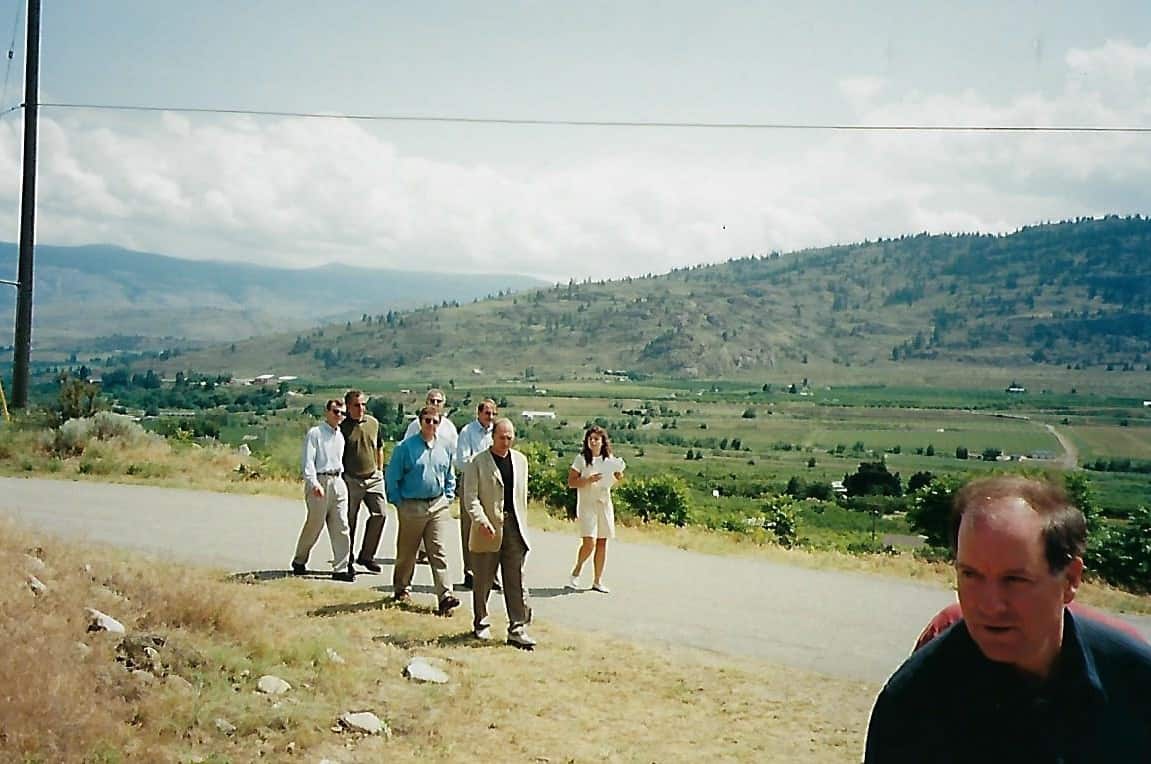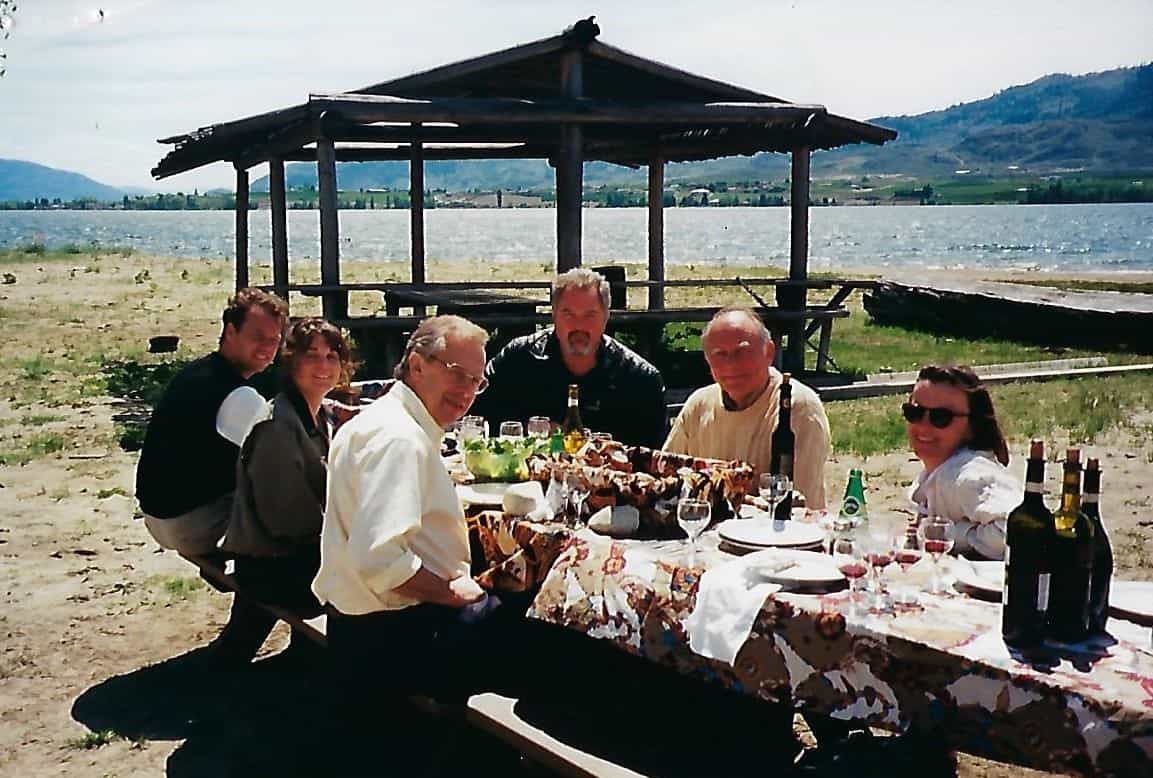 Crazy Canadians (and women!) With A Dream
Many people involved in the BC wine industry in the early 80's believed it was possible to build a world-class destination wine region in the Okanagan although it was all but 12 of us that bought in early premium production. When Free Trade came along, we became even more focused on developing world-class wines, bringing in vinifera and new varietals. Many thought we were crazy, planting mostly reds when the market was still buying mostly whites, and winemaking in Canada where we all "lived in igloos!". We had a steep uphill battle to win over consumers who were trained to believe only imported wine could be "premium". We agreed the VQA program was a way to help educate consumers on the "new era" of quality BC and Canadian grown wines and to build a premium brand by applying strict production standards. It proved a long journey from Baby Duck and Apple Jack.
My father and his partners started Okanagan Vineyards winery in Oliver in 1984, taking over a property previously planted to skunky Okanagan Riesling grapes. Our pullout and replant of the Dark Horse vineyard, completed in 1989, resulted in some of the first top-class Okanagan Cabernet Sauvignon and other varieties, released in 1993 for $25.00 a bottle. The dream for us was starting to become a reality!
Juggling Family & Business
The journey is always compounded with the juggling of family commitments, and my husband and partner Michael Daley was by my side, as I was by his. We both carved out separate, complementary careers in this business. At the outset, we were operating a pub, the 1912 Restaurant, a cherry packing liqueur contract for Ferrero Rocher, building houses and raising two kids born in 1990 and 1992.
By 1996, our business focus was solely on winery and vineyards. Also in 1996, Inniskillin and Jackson Triggs were making their significant foray into the Okanagan with VQA Wines and I had the honour of being able to join the organization and work with two other exceptional visionaries and pioneers who significantly transformed the Canadian wine industry and helped to set it on an ambitious path.
Inniskillin was the first estate winery in Canada, starting in Niagara with Donald Ziraldo and Karl Kaiser. Don Triggs had a vision to transform the South Okanagan and put Canada on the map for red wines with the Sunrock Vineyard winning the "Best in the World" trophy for Jackson Triggs 2004 Shiraz. I was also incredibly proud of my husband Mike, who was running the Jackson Triggs Facility at that time.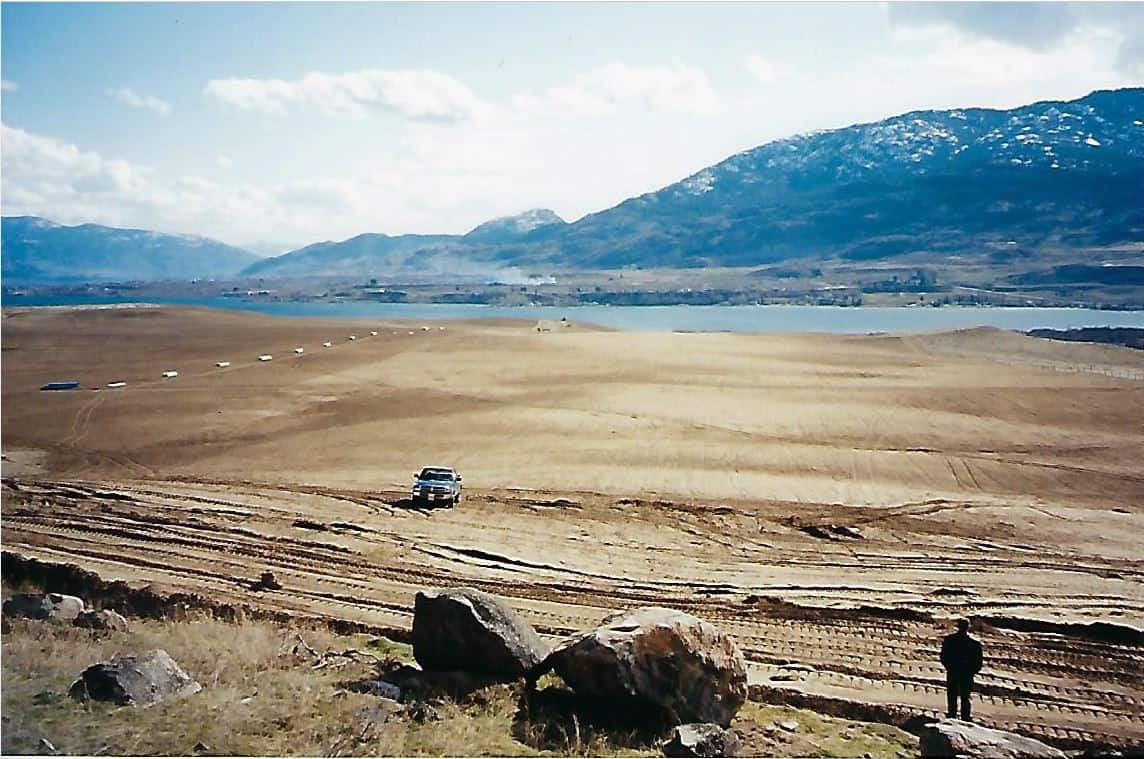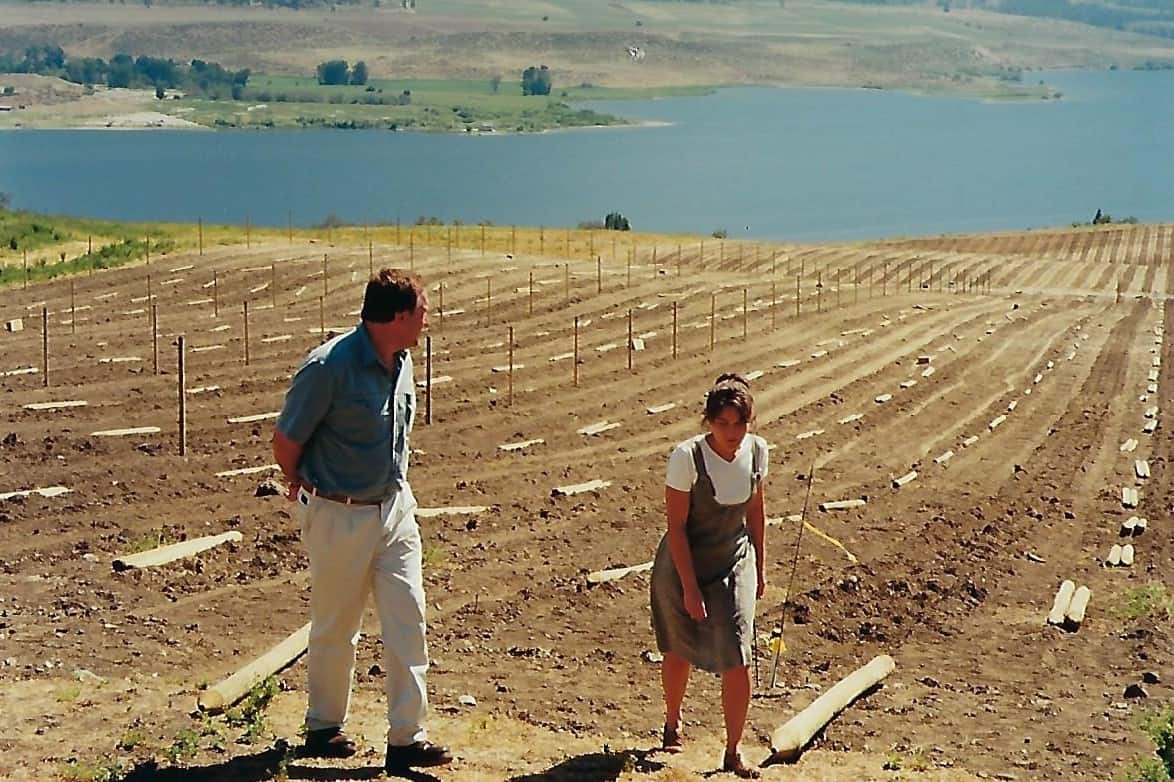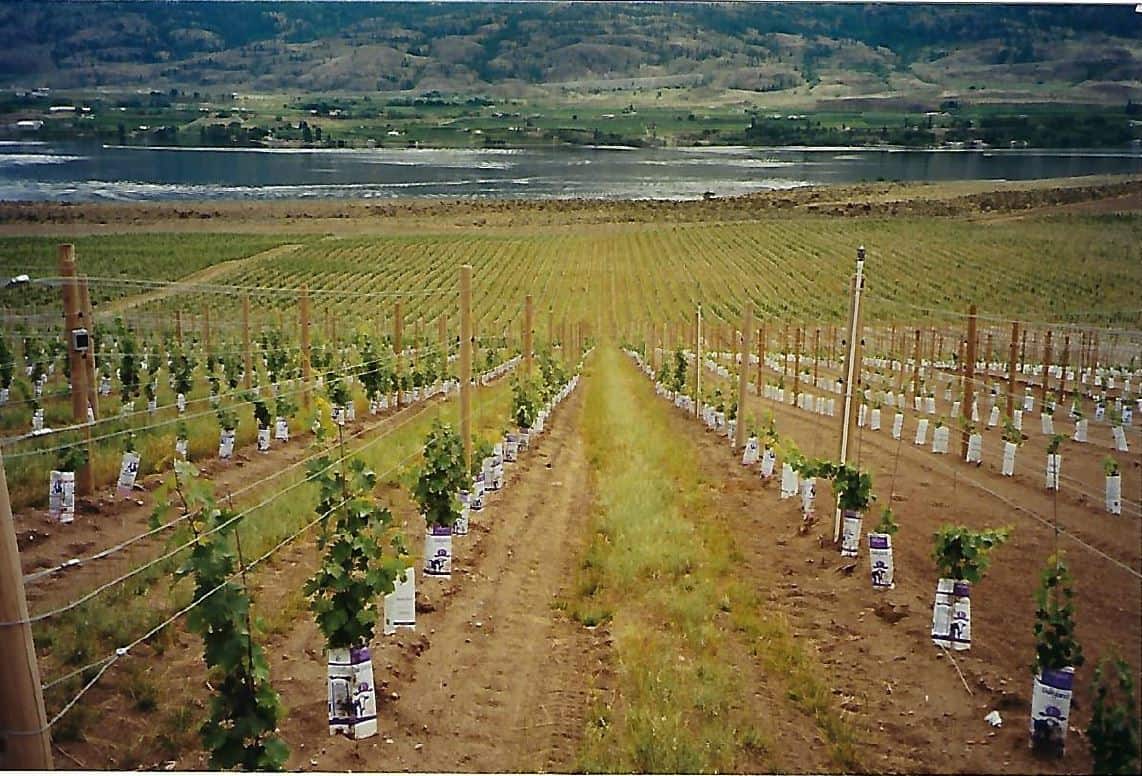 Indigenous Women & Business Mentors
Working with Chief Clarence Louie and former Chief Sam Baptiste of the Osoyoos Indian Band  (OIB) was incredibly rewarding, and I was honoured to support their vision for a unique wine business. The Osoyoos Indian Band has a strong pioneering spirit and Sophie Mary Baptiste was one of the first women vineyard managers leading their planting dating back to 1968. Another strong female I met was Elder Modesto who helped connect the traditions of her people to the winemaking. Meeting these individuals and building lasting relationships helped me understand cross-cultural perspectives, and how the OIB worked together to develop their economic footprint for financial independence for the community. Without each of these men believing in the possibilities, promoting and encouraging women to take on key leadership positions, many of us would not be where we are today.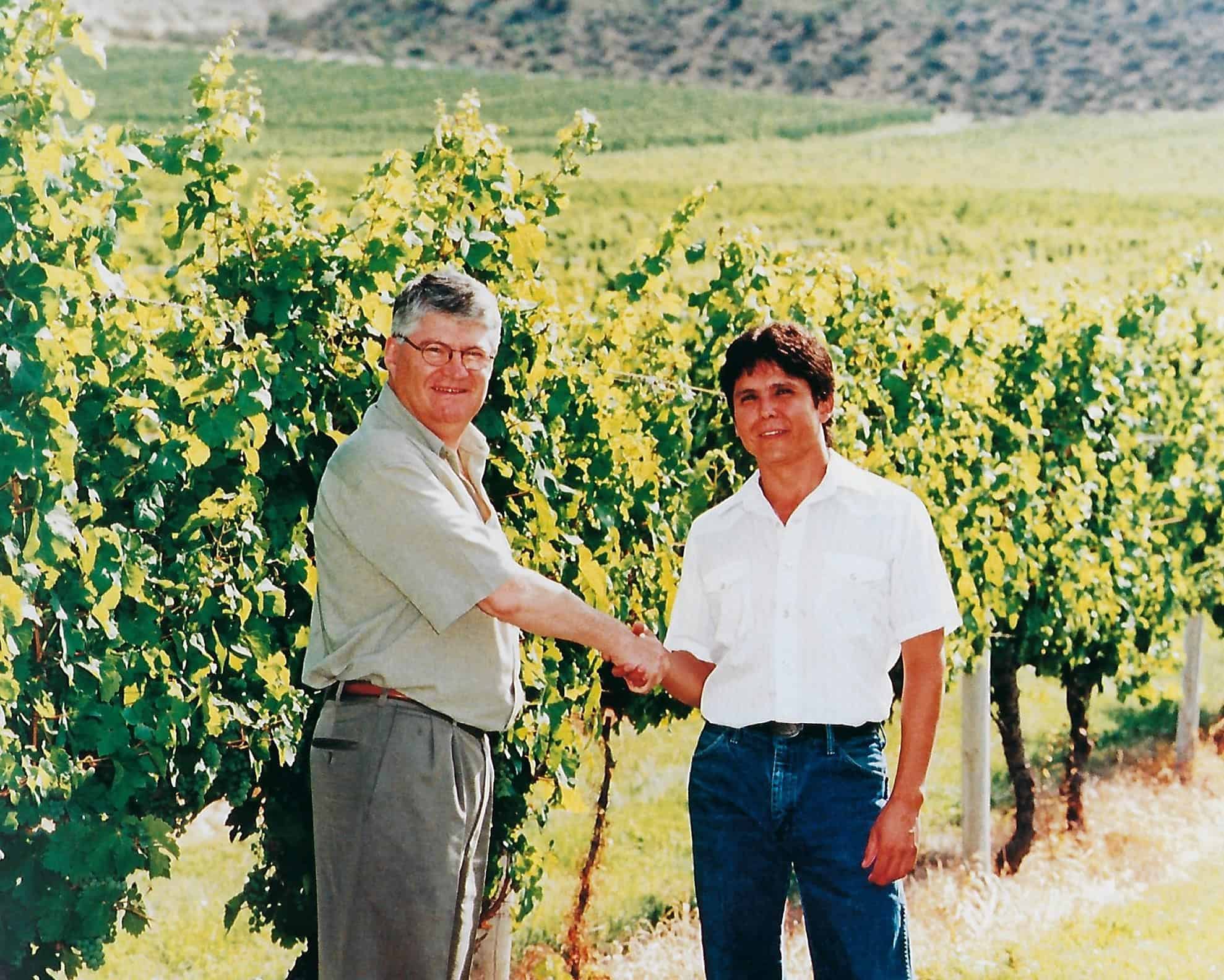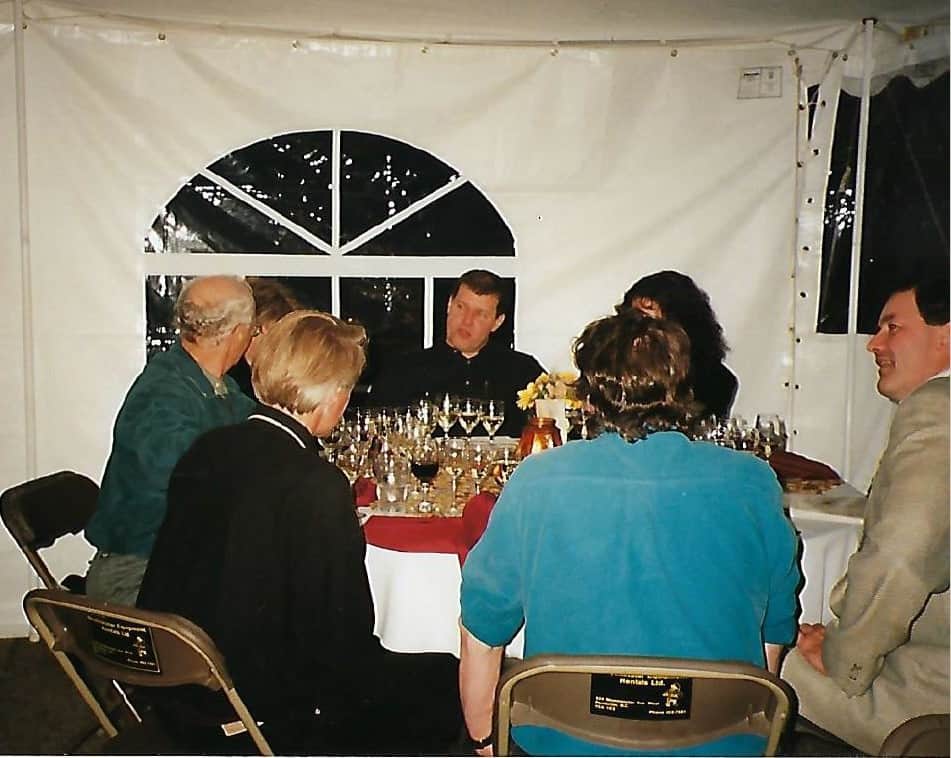 Women Making A Difference
As I mentioned, when I started in this business 35 years ago, there were other pioneering women working in key areas. A few I would like to mention are  Lynn Bremmer (Stark) who worked as a lab/winemaker, Marj King a researcher who worked on enhancing standards of quality for the VQA program, Ann Sperling a pioneering farmer to visionary winemaker,  Trudy Heiss one of the first female winery estate proprietors and Christine Coletta the first BC Wine Institute (BCWI) President who brilliantly marketed BC wines across Canada. As we grew, more women emerged like Sandra Oldfield, winemaker and general manager with Tinhorn Creek Vineyards, and Peggy Athans a former BCWI President. Each of these women works diligently to raise awareness of the opportunities that exist in building a world-class agri-food, wine and culinary tourism destination.
Today, throughout British Columbia, we have excelled in agri-tourism, delivering world-class hospitality in our own humble and unique way. Marsha Walden and Maya Lange from Destination British Columbia are two examples of amazing women who do a brilliant job of marketing British Columbia to the world. Their award-winning leadership and teams continue to raise awareness of BC's exceptional winery offerings.
I have worked with many great women professionals throughout my career both inside and outside of my organization. These women are smart passionate leaders who exude excellence and give 110% in all that they do. One lady, Sally Sharpe who joined us from Fairmont in Banff delivered exceptional hospitality and has worked tirelessly to donate personal time to wine festivals and boards in the interests of giving back to the community. As well, Jody Levesque in Vancouver is a tireless and talented marketer always working to promote BC VQA Wine. I wish I could acknowledge everyone, and I almost can, thanks to the talented, hard-working group of women at the BCWI who have compiled an on-going list of women working in BC wine to ensure the records are right and "her story" is told.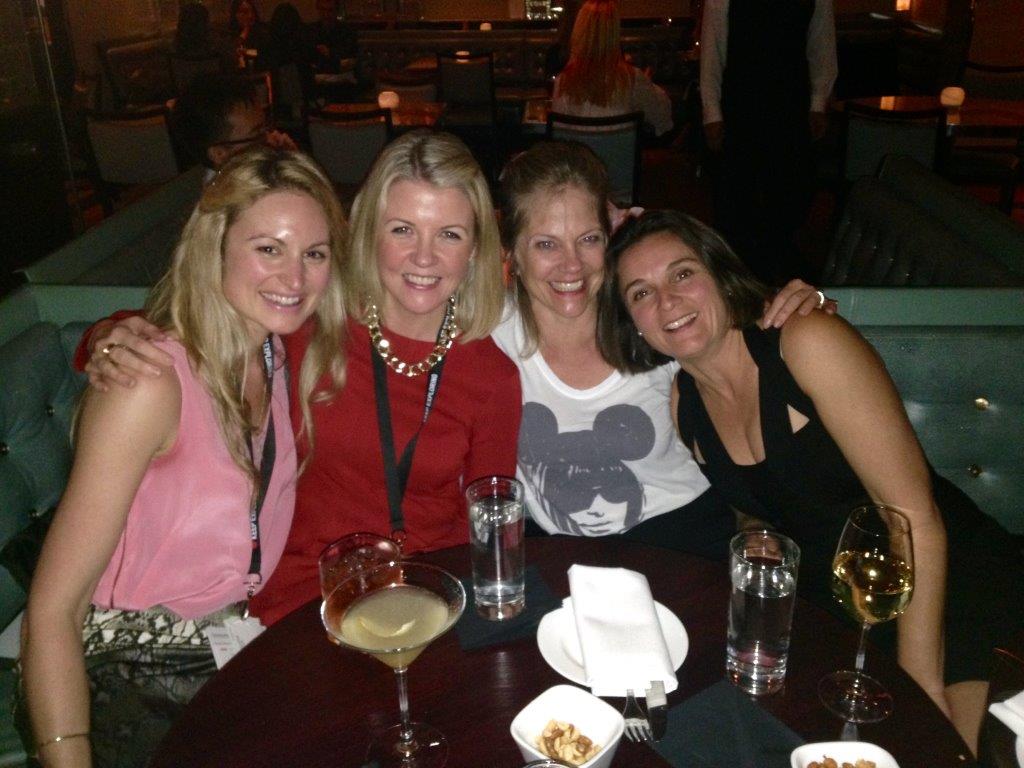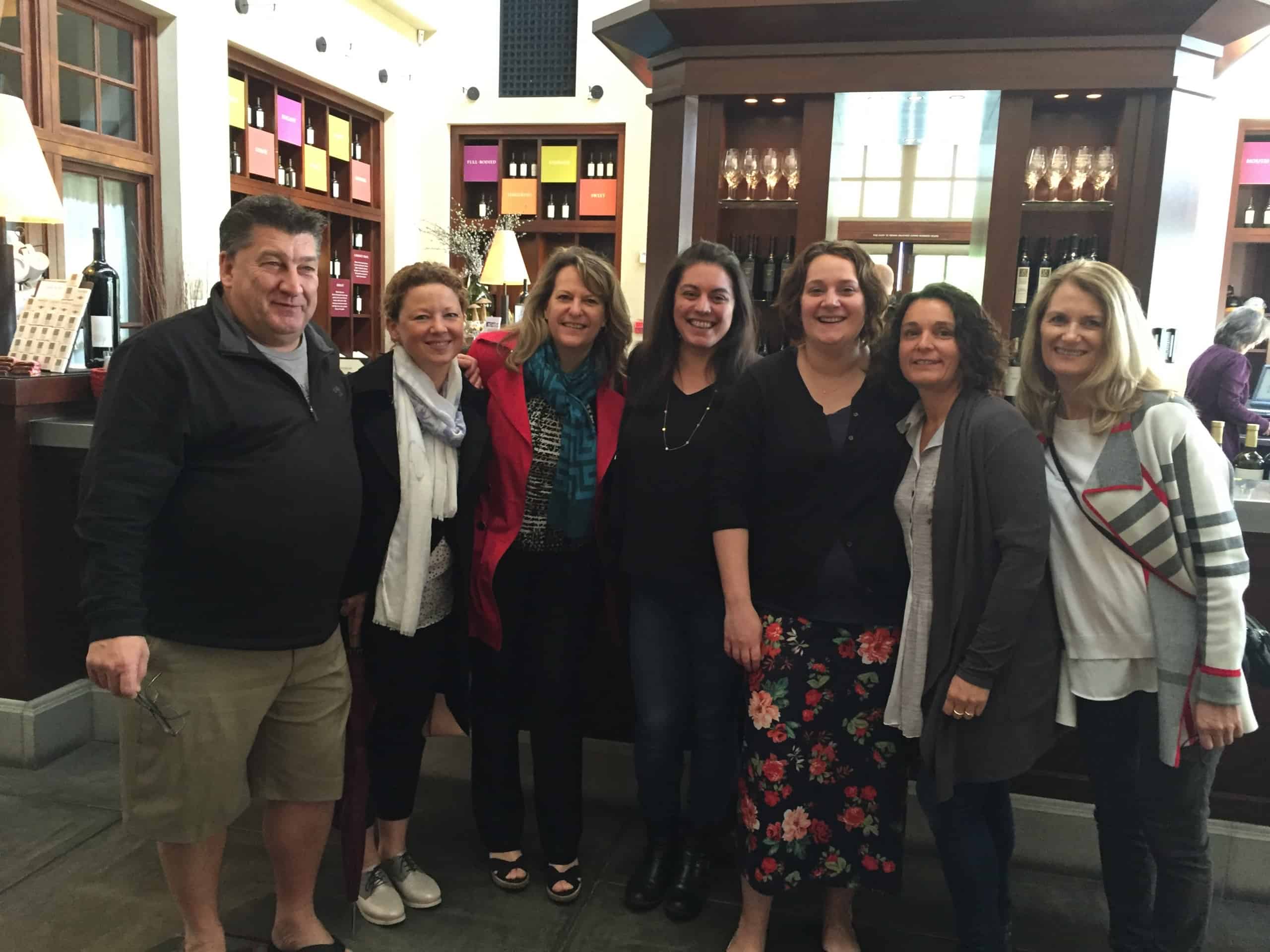 Our Future
No question it is exciting to see the next generation of daughters of legacy pioneers come into their own winery businesses through the mentorship of family. Examples include Christina Ferreira, Christa-Lee McWatters, and Sara Triggs, just to name a few.
I am so proud of all that we have accomplished together. In looking forward to the many exciting possibilities for the future, that future will undoubtedly include more professional women working in wine. That includes my daughter, Christine Daley a third-generation in our family continuing the tradition of nurturing the vines to make great wine.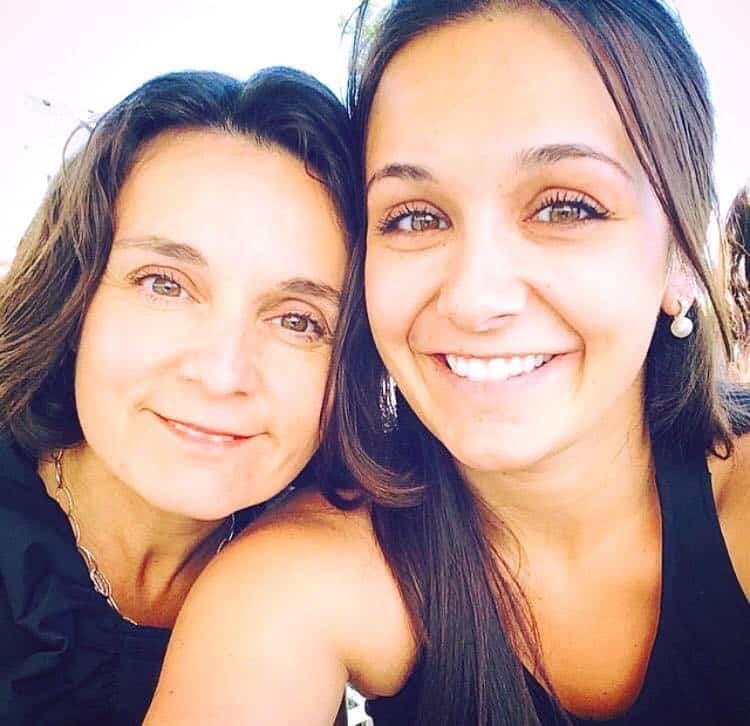 By Josie Tyabji – Josie Tyabji has built a career, family and strong legacy having worked for 35-years in the BC wine industry. Over the last ten years, she was elected by peers to be the first woman chairman of the BCWI board, leading through years of changing government policy and a growing diverse base of more than 300 wineries across BC. Josie has served on the Canadian Vintners Association board (now Winegrowers of Canada) and executive throughout national and international trade challenges, including inter-provincial trade barriers. Her work has included advising the Ministry of Agriculture on the strategic plan for agri-tourism for the Province of BC and serving on the board of Destination BC. Finally, one of Josie's proudest achievement is working with the Osoyoos Indian band on community projects and the establishment of the Nk'Mip Cellars Winery and Resort.