There are defining moments in life that change the world, shape a generation, and inform the future.  This agonizing Covid-19 situation has presented a pivot point for us all. Everything will be affected by the pandemic we are living through: the way we interact, the choices we make, the way we spend our time and money.
It's time to look inward, to take care of our own and support the home team. British Columbia wine lovers are eclectic in their tastes, and statistics show that we split our wine purchasing dollars almost equally between BC and international selections. But our industry needs us now, so let's commit to making this a spring and summer of drinking local. It's BC Wine Month and there is no better time to rally behind BC VQA wine.  By doing this I guarantee you will discover new favourites (grapes, styles, regions, producers), as you learn about the efforts, personalities, ambitions and quality potential of wine made from BC grown grapes.
I am lucky enough to travel the world tasting wines, meeting the people who make them, treading in vineyard soils and feeling the weather on my skin. It gives me a global perspective from which to evaluate our BC VQA Wines. And guess what? They measure up well. Very, very well.
Here are my four reasons to drink BC VQA wines right now.
They are genuinely special and distinctive within a global context. For the past five years I have curated the Judgment of BC, a marquee event on the BC wine calendar. Loosely modeled on the legendary 1976 Judgment of Paris the idea was to create a benchmark tasting where BC wines would be grouped by grape variety or style and tasted blind in a line up of globally acknowledged international standards. Over the past five years we have invited top BC wine talent as well as world-famous wine critics from around the planet to bring their judging acumen, powerful palates, their global expertise to the Judgment. We put chardonnay, riesling, pinot gris, sparkling wines, meritage blends, merlot, syrah and pinot noir to the test, focusing on grapes that have clear and classic recognized standards worldwide. Why did we do this? We are a young wine region and deeply committed to learning about what makes us distinctive, and where our quality lies relative to the rest of the world. The only way to learn is to measure yourself against the best.
The results over the years were quite breathtaking: BC wines ranked in first place six times over 12 categories and placed within the top five wines in 91 percent of the flights. The results taught us all that we are making wines that can stand shoulder-to-shoulder with famous, pedigreed classics.  Click here to see the full five-year results.
Diversity! Our BC wine regions encompass a tremendous variety of microclimates, soil types and topography which create the preconditions for exciting stylistic and grape diversity. Our tiny acreage might be relatively tiny, but it allows for a thrilling array of wines (to compare there are about 10,000 acres across the province compared to Ontario's 17,000, Napa's 43,000 and 296,000 acres in Bordeaux). From the interior valleys to the coast and islands, from the US border to the North Thompson, BC wines have a distinct identity that can only come from here. Silky, earthy pinot noir, peppery and juicy syrah, peaches and cream chardonnay, electrifying riesling, plummy merlot, inky cabernet, graceful sparkling wines and decadent icewine – we can do it all.
BC VQA wines are massively food friendly. All the classic wine areas of the world are defined by a regional wine and food synergy: if it grows together, it goes together. We have that too, but with an extra special dimension in our wines that creates food and wine alchemy: natural acidity, and plenty of it. The unique growing conditions in BC allow for high levels of fruit and tannin ripeness in conjunction with abundant natural acids that help keep wine bright and juicy and therefore extraordinarily food friendly.
Raw, inspiring human ambition is apparent wherever you travel in BC wine country. Think about it for a minute – everyone who farms grapes or makes wine started with a vision, a dream and a plan to produce wine that is delicious, well made and expressive. That's a precious notion, and one that also gives livelihoods to many others and keeps the local economy ticking over. When you visit a BC winery, take the time to really listen to the folks in the tasting rooms – learn the story of the winery, people and the wines. You'll connect with what's in the glass in a whole new way, I guarantee.
Here's my final take: we are Canadians. We are the country known for fairness, compassion, for uniting together in ways that transcend any differences we have. Our commitment to our neighbours, local businesses, our favourite restaurants, cafes and farm markets is touching and unstoppable. AND THEY NEED US NOW. Local wine, local food and all the many related businesses are a co-dependent ecosystem. And in British Columbia they rely on tourism as the economic amplifier.  So let's do our part. Of course our thoughts and heartfelt wishes are with fellow humans around the world as we face this health threat together, but let's commit to supporting the home team. Buy BC VQA Wine and let's raise a glass. We are fighting to protect an industry that is just coming of age and turning heads around the wine world. Because make no mistake, the story of BC wine is spreading globally, precisely because our wines are so distinctive.  Go to a store, log onto a winery website, join a wine club, travel to the vineyards when it's safe to do so. A world of discovery awaits you.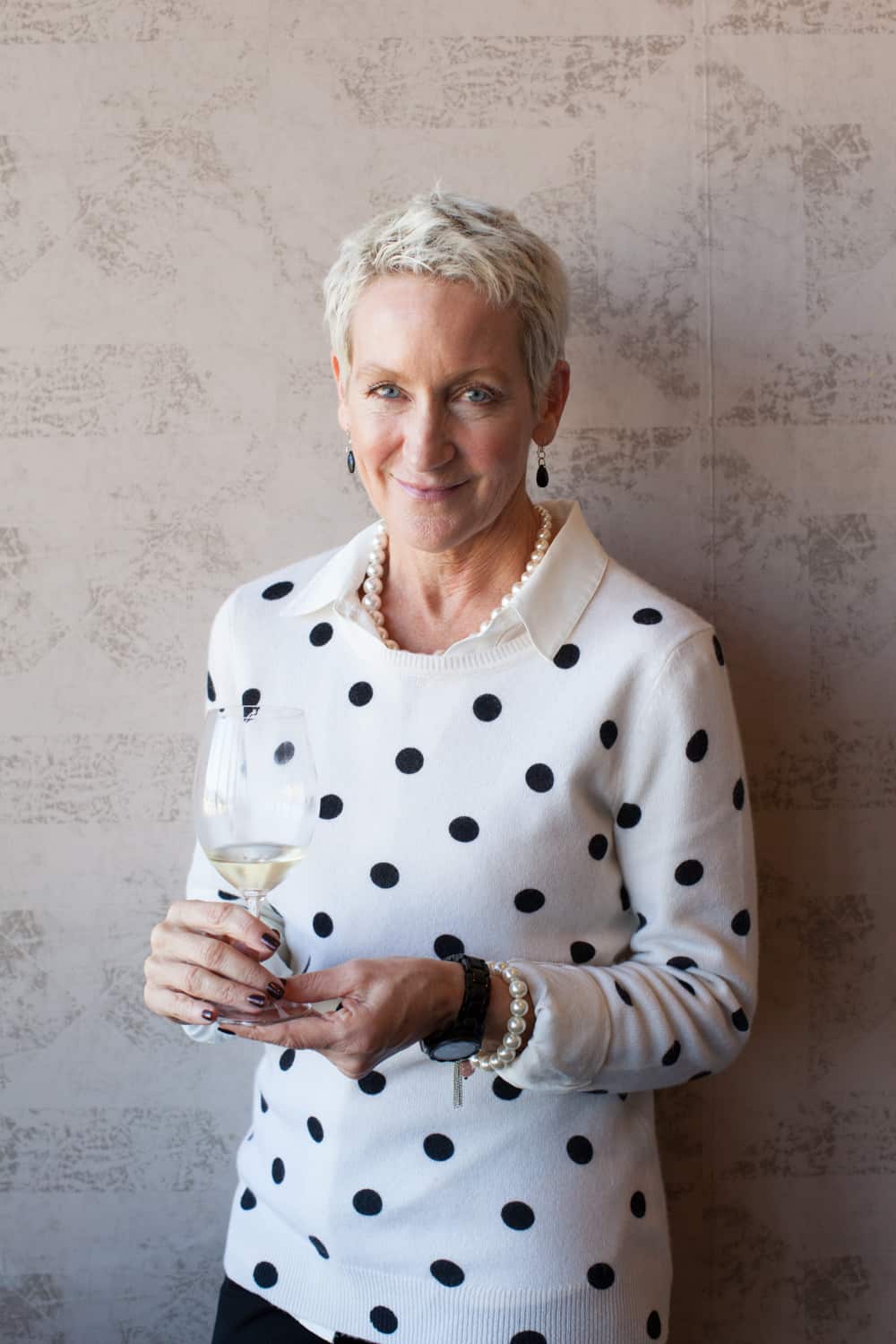 DJ Kearney- DJ Kearney is a Vancouver-based wine educator and consultant. She travels, judges, writes, curates New District's wine club and speaks widely about wines of the world. She directs the wine program at the Terminal City Club and teaches the WSET programs at PICA. When not championing BC wine you can find her improving her boxing form or toiling on the treadmill.