BC Wine Talk Series Illustrates Vancouver Restaurant's Ongoing Loyalty to Local Wines and Food
It's an important time to be sipping the best of what Wines of British Columbia have to offer. 2020 has been a whirlwind of things, it's challenging for most, especially for those in hospitality. This year, however, has shown the strength we have in our community, and all the things we now know, we can do in the future. *ahem* We do, in fact have great patios to be sipping perfectly chilled bottle of skin-contact Pinot Noir from Vancouver Island all summer long. And that's just the beginning.
Let's be real, wine (mostly BC wines for me) played a major role in getting us through our quarantine, smoky summer nights, and of course, the 10:00 PM last call. Whether it's at home, out in the newly built, semi-permanent patios, or at your favourite local restaurants, I'm glad that we here in BC never run out of delicious wines from our beloved local producers.
Throughout the entire month of October, I got the pleasant opportunity to discover more wines of British Columbia. Even better, I got to do it with the guidance and company of some of the most talented sommelier friends in the city.
When we talk about wine, most of the times there are food pairings involved. That's part of the fun of drinking wine – I surely did enjoy some outstanding pairings last month. The Fraser Valley duck breast from L'abattoir was perfectly paired with a Pinot Noir from the Gulf Island wine region, the 2018 Kutatas, this Pinot is probably one of Nick Bertoia's and my favourite BC wines to drink these days. The Clos du Soleil Capella '17 that Mya Brown from Botanist paired with the poached halibut was also stunning. And I cannot stop thinking about the Checkmate Winery merlot that JP Potters of Boulevard paired with the squab and foie dish -that was opulent! The same merlot was also picked by Ash from Honey Salt to go with the classic steak frites.
Along this delicious journey, I also got to learn more beyond what wine pairs with what food. There are so many stories, and insights that these industry leaders shared that got me even more excited about the states of our wines, and what's to come. From new projects that's coming out of Bartier Bros called Project (thanks Nicholas Box of the Acorn), to how wineries are now being more strategic and specific in their production, resulting in high quality, specialized products. I'm also thrilled to find out that we, in British Columbia, are indeed making more of those lavish and luxurious wines, ready to be showcased in the global wine scene.
Another thing that really stood out for me was how supportive our hospitality community is. Our local restaurants have been a major supporter of BC wines to begin with but they're showing even bigger support to the wineries during the pandemic. Bryant Mao of Hawksworth Restaurant mentioned that the restaurant is currently running special offers on BC wines so the guests get to explore the local selection. Miho Kataoka is also working on a rotating wine list that will focus on showcasing BC wines in Yuwa Japanese restaurants. While they're not the most conventional pairings, traditional Japanese food and wine actually work harmoniously together, she added.
There's so much more to discover and to drink (obviously) when it comes to the wines of British Columbia. I'm honoured to be able to share this with everyone, and of course, I'm excited to learn and taste more of the wines! If you haven't already, watch the BC wine talk series on my Instagram @viranlly and download the Wines of BC Explorer App to find your perfect wine for the harvest and holiday season
---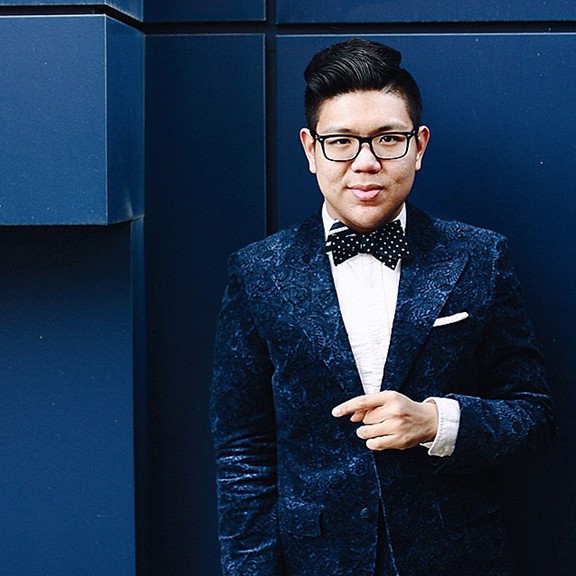 Viranlly Liemena– Vancouver Menswear | Fashion Stylist and Photographer | Food and Coffee Enthusiast I Instagram: @viranlly I Blog Tumblr