Cured Salmon and BC Feta Recipe Demo with Jennifer Schell, Blue Grouse Estate Winery Owner Paul Brunner and Winemaker Bailey Williamson
Tell us where you sourced the local ingredients and BC salmon for this recipe?
Blue Grouse Estate Owner, Paul Brunner, sourced this Coho salmon from a fisherman who caught it near Campbell River on Vancouver Island.
What varietal wines would pair well with the cured salmon? Any specific recommendations beyond the wine notes listed in this video at Blue Grouse Winery?
The cured salmon is a very wine friendly dish and is easily paired with sparkling bubbles, rosé or light reds like Gamay or Pinot Noir. Pink bubbles would be a win and Evolve Cellars Pink Effervescence would be heaven with this dish. Also try Spearhead Pinot Noir or Little Farm Winery organic rosé.
Paul Brunner's BC feta cheese in olive oil sounds like a serious family trademark! In looking to further support BC dairy farmers, what can you tell us about BC feta options for those looking to source their feta locally?
As Paul notes in the video, his favourite local cheesemaker in Duncan is Haltwhistle Cheese Company.
Other amazing BC cheesemakers that create feta are Tanto Latte Cheese in Armstrong, Gort's Gouda in Salmon Arm (now called Grass Root Dairies), and Happy Days Goat Dairy in Salmon Arm who makes a goat milk version.
What BC wines would pair well with the BC feta cheese in olive oil recipe?
Paul Brunner rightly recommends his island grown Ortega to pair with this herby feta. Sauvignon Blanc would also pair perfectly and Bartier Brothers, Covert Farms and Bench 1775 all offer premium Sauvignon Blancs to choose from.
The Cowichan Valley is British Columbia's newest sub-Geographical Indication and lies within the larger Vancouver Island wine region. What did you find alluring or special about Blue Grouse Estate Winery and, overall, what should folks expect when they visit this wine region in future, once travel is safely recommended again?
Stunning Blue Grouse Estate Winery is set amongst the beautiful farmscape of the Cowichan Valley.  The West Coast modern architecture stands out and blends into a unique natural environment. Blue Grouse is not the only local winery in the area and although spaced apart, when you tour the regional wine scene, it is an absolute delight. I suggest downloading the Wines of BC Explorer App to help you with your future planning.
From the old family farmhouse at Zanatta Winery to Unsworth Estate Winery, there are a handful of other excellent boutique producers in the area. As well, the Cowichan Valley area is rich in farmers and talented artisans and is situated close to the seaside offering fun-filled adventure ideas. The tiny town of Duncan offers loads charm, and it is worth spending some time exploring. In future, look to attend a farmer's market day for a treat, as soon it is safe again to do so.
---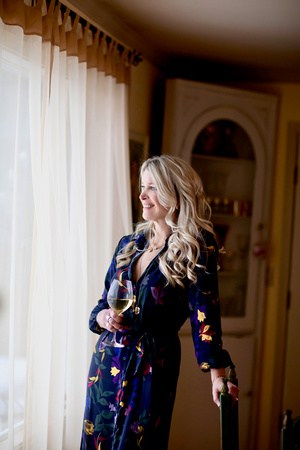 By Jennifer Schell – Jennifer Schell is a highly acclaimed food and wine author, photojournalist and former editor of BC Food & Wine Trails Magazine. Her three cookbooks, The Butcher, The Baker, The Wine & Cheese Maker were bestsellers and have won international awards.  Her fourth book, the B.C. Wine Lover's Cookbook for Appetite by Random House was released this summer. Born and raised on an apple orchard in East Kelowna, Jennifer is a passionate supporter of BC's vibrant farming, food and wine industry and has provided a creative lens inside the valley's landscape and its people for over 15 years.