Dazzling and delicious makes BC Wine Country unique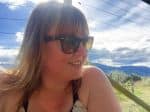 By Nikki Bayley – Award-winning Travel Writer, Guide Book Author, Wine, Spirits and Cocktail Journalist, Nikki writes B.C. Living's 'B.C. Wine 101' column, and writes regularly for the B.C. Wine Institute about wine, culinary, and everything else that makes B.C. wine country unforgettable.
I'm heading to the U.K. next month and (shh!) my suitcase will be clanking with well-wrapped B.C. wine. One taste for my friends back home and I know they'll be hooked; especially when I break out my photos of what visiting a winery is like in B.C. See, we're spoiled here, we assume that maybe B.C. isn't so very different in the general scheme of things: that in other parts of the world the service is great, the views are breathtaking, and the wines are wonderful too. And yes, you can absolutely find those things, but all at once? And almost everywhere? Never! Yet beautiful B.C. delivers the whole package.
It's those extraordinary winery experiences which pull us back time and again to explore this dazzling and delicious part of the world. Which neatly lets me jump to what I've been asked to write about, the 'Best Atmosphere' category in the Best of B.C. Wine Country Awards—essentially the 'People's Choice' of the B.C. wine award world. Whether it's the great tasting room staff who take time to talk to you about the wines, and (patiently) answer all your questions without making you feel silly, or if it's the cute puppy who gambols up to greet you with a lick and a wagging tail as you stroll the vines, it's those small moments of personal connection that go to build the best experiences, and the people have spoken and voted in droves!
With more than two dozen winners and runners-up across this category, this should probably form the basis of your next few planned visits to B.C. wine country, but let me tip my hat to a few of the highlights which for me, truly show what happens when a winery, its wine, the people and surroundings come together to create a harmonious whole that lifts a good experience into a truly great one.
Let's start with the Architecture category, I remember how my jaw hit the floor the first time I visited Mission Hill Family Estate Winery thanks to its elegant beautiful design, no wonder they scooped a prize here —and a first in 'best view' too— sharing honours with Vancouver Island's Blue Grouse Estate Winery; and if you've not visited this glorious spot in the Cowichan Valley yet, what are you waiting for? Go see the soft sloping hills cradling the vines running downhill from the sleek modern tasting room where you can try their terrific fruit salad-y Ortega!

Because it's B.C. we can skip from bucolic beauty and Tuscan elegance to the mischievous folk at the Dirty Laundry and their award-winning patio, who seduced fans with their flirty undies on the line, saloon-style tasting bar, and the Kettle Valley Railway trail chug-chug-chugging past the vines below, smoke billowing above the lake.

From the irreverence of Dirty Laundry Vineyards to the pioneering folks at Lillooet's first winery, Fort Berens Estate Winery, who scored best Tasting Room in the Emerging Regions category. True story: I got pulled over by the police the first time I visited—I was dumbstruck by the swooping mountains and gleaming turquoise lakes and so busy gawking, I veered over the other side of the road. Fortunately, it's a small town and there's not much traffic, but you get my point. Gorgeous! Go see them.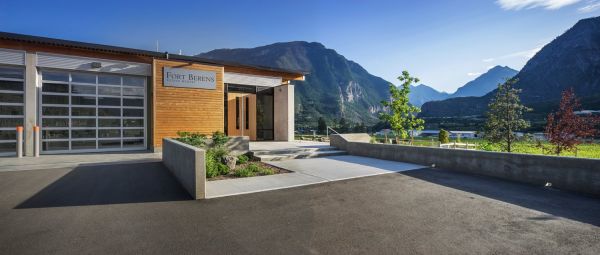 Finally, to the cutest category: Winery Pet, of course I can't recommend a favourite here; puppies and hedgehogs, goats and chickens all bring joy to the winery experience (and awards for their owners!), but I can recommend checking out the whole list: it's a roll-call of guaranteed good times in the world of B.C. wine.