Lesser Known Red Varietals Making a Splash in BC Wine Country
There's nothing more daunting than being tasked with bringing a bottle of wine to a special dinner, and entering your liquor store to see aisles of wine, bottles lined like soldiers on parade under various country and regional designations. Finding a wine that will be a crowd pleaser, pairs well with the food and also have a "wow" factor can, at times, be overwhelming. But how to choose? Many people choose their wines based on what they have enjoyed before or grape names that they know (and can pronounce!). They are unaware that BC winemakers have collaborated to research and choose some lesser known but equally delicious grape varieties from which to make wine. These grapes are a reflection of the terroir and climate in many areas of the province. There is no surprise that the wines are usually sustainably produced, many from organically grown grapes. Distinguishing what these wines taste like is what prevents some people from purchasing them. In response, Wines of British Columbia have developed a mobile app with a database of almost every wine produced in all wine-growing regions of BC, complete with tasting notes and suggested food pairings. They make your wine choosing job so much easier, just look for the BC wine section and download the app to your mobile device. It is a great place to start searching as the filters include winery (organization), region, price point and variety, and also allow the user to make personal notes. It contains all you really need to know.
So what sorts of things might help you decide which BC wine to select when you know very little about the grape? The biggest factor that affects the growing of grapes is the weather or climate. Climate in BC is generally on the cooler side. In vineyard land, that translates to acidity in grapes. This is a key element as acid pairs with fattier and richer foods. A few regions of BC are on the warmer side. Warmth translates to sugar in grapes which pairs well with spice or protein. A balance of acid and sugar is what makes for delicious wine. The climate of the wine growing areas, where BC's over 280 wineries, predominantly family run, are located, means grapes, both famous and not so much, can flourish. This offers consumers a luxury of choice from commonly known red grapes like Pinot Noir, Syrah, Cabernet Sauvignon and Merlot, to more unusual and lesser known varieties like Zweigelt, Marechal Foch, Petit Verdot and Carménère. Unlike many wine regions of the world, BC plants and grows over 80 different varieties of grapes with many wines made in small lots or quantities. These varieties thrive and create wines that are perfect for everyday enjoyment or for a special occasion.
Region: Thompson Valley I Organization: Monte Creek Ranch Winery I Variety: Marechal Foch
Just east of Kamloops, you will find  Monte Creek's vines of Marechal Foch, a hybrid grape that can withstand the region's continental climate, known for cold winters and hot summers. This wine is perfect after a soccer practice on Saturday morning where you invite a couple of families over whose kids play with yours. It's a perfect late afternoon snacks, kind of wine. Maybe throw a few burgers on the barbecue or keep it easy and order a couple of sausage and mushroom pizzas from your favourite pizzeria. This wine is juicy and balanced with cranberry and some velvety tannins. Easy to drink while discussing your child's scoring exploits on the field that morning. Learn more on this wine in the Wines of BC Explorer App.
Region: Similkameen Valley I Organization: Corcelettes Estate Winery I Variety: Petit Verdot
The Similkameen Valley has similarities to Bordeaux given the hot summers and long growing season, and many wineries have chosen to plant the main varieties such as Merlot, Cabernet Sauvignon, and Cabernet Franc. Corcelettes has elevated a common blending variety, Petit Verdot, as a stand-alone wine showing deep colour, richness and intensity. This is the special bottle of wine you take to your parent's place when Dad pulls out your Nonna's handwritten cook book to make her famous Osso Bucco. The richness of the meal is complimented by the floral, deep coloured vibrant acidity of the wine. It even works with your brother's vegetarian meal of grilled portobellos or eggplant parmigiana. Elegant and refined but with a solid delicious kick. Learn more on this wine at the Wines of BC Explorer App.
Region: Kootenays: Creston I Organization: Baillie-Grohman Estate Winery I Variety: Cabernet Franc
Another common Bordeaux grape elevated to a stand-alone wine is Cabernet Franc, here grown in Oliver and produced by Wes Johnson at Creston's Baillie-Grohman winery. More medium-bodied than its famous child, Cabernet Sauvignon, Cabernet Franc's red fruits and green pepper notes pair perfectly with barbecued chicken on any night of the week or with some ribs fresh out of the smoker in the backyard with that new recipe you found online. This wine's deep colour and fruit make it easy drinking and gulpable. Learn more about this wine in the Wines of BC Explorer App.
Region: Okanagan Valley: Osoyoos I Organization: Lariana Cellars I Variety: Carménère
In the desert-like heat of Osoyoos, Lariana Winery has championed the Bordeaux variety Carménère . Deep purple in colour with wafts of plums and cherries and some floral notes. If you have been cruising the dating apps a little and have met someone worthy of a few dates and the time has come to make them dinner, this is your wine. This wine pairs well with olive tapenade that you picked up at the cheese store with a couple of local BC cheeses and charcuterie. If you have used every creative bone in your body to make a very impressive platter then this is the wine to compliment your creation. Learn more about this wine in the Wines of BC Explorer App.
Region: Okanagan Valley: Summerland I Organization: Thornhaven Estates Winery I Variety: Pinot Meunier
A lesser-known grape of France and grown in BC is Pinot Meunier. A main component in Champagne, Summerland's Thornhaven Winery has chosen to forgo the fizz and make a still wine. This is a perfect carefree and joyous wine after a long workday. You get home, and have nothing left in the tank to cook, you summon up your favourite food delivery order app and get some butter chicken, with some fragrant basmati rice, and some chewy delicious naan bread. The Ffruity, smooth and easy-drinking notes of this wine compliment the spice perfectly.  Also consider having this wine cooling in the fridge ready for your next Netflix and chill night. Learn more about this wine in the Wines of BC Explorer App.
Region: Okanagan Valley: West Kelowna I Organization: Mt. Boucherie Estate Winery I Variety: Blaufränkisch
Similar growing conditions mean that some wineries in BC have planted grapes from areas cooler than France, like Austria. One such wine is Mt. Boucherie's Blaufränkisch, a dark skinned late-ripening grape grown in the Similkameen Valley. Hard to pronounce, but not hard to drink, this is another medium-bodied, silky wine, which is best for the day after your date when you have some salami left from your platter and you throw a couple of smokies on the grill to make things easy, and sit with your roomie on the couch reminiscing about how things went the night before. Its blueberry character pairs well with the saltiness and slight char of the sausage. Learn more about this wine in the Wines of BC Explorer App.
Region: Okanagan Valley: Naramata Bench I Organization: Upper Bench Estate Winery I Variety: Zweigelt
The final recommendation for exploration is Upper Bench Estate Winery's Zweigelt, which happens to be the name of the grape that is the genetic combination of Blaufränkisch and an obscure Austrian grape called St Laurent. Zweigelt is that red wine your "I only drink reds" friend can have while you are both enjoying some mussels and frites, grilled halibut or seared tuna, or other dishes traditionally paired with white wine. This is a fun bottle for experimentation. Even more fun is pulling together a lamb stew for the fall with fresh bread and your besties on Friday night. Grab a bottle of each of the Blaufränkisch and the Zweigelt wines to see how the genetics all come together. Just like a warm fall hug. Learn more about this wine in the Wines of BC Explorer App.
Selecting wines from your local liquor store will always remain an intimidating task, but choosing BC wine created masterfully by BC winemakers is the first step to a delicious bottle. The Wine BC Explorer App is your ideal roadmap to flavourtown, so be sure to reference it often. I challenge you to try some of these lesser-known red varietal wines and let us know your thoughts on a new BC fall red wines. Copy my Instagram @shravk67 and @winebcdotcom with hashtags #BCWineLife #BCWine. Try them, enjoy them, love them!
---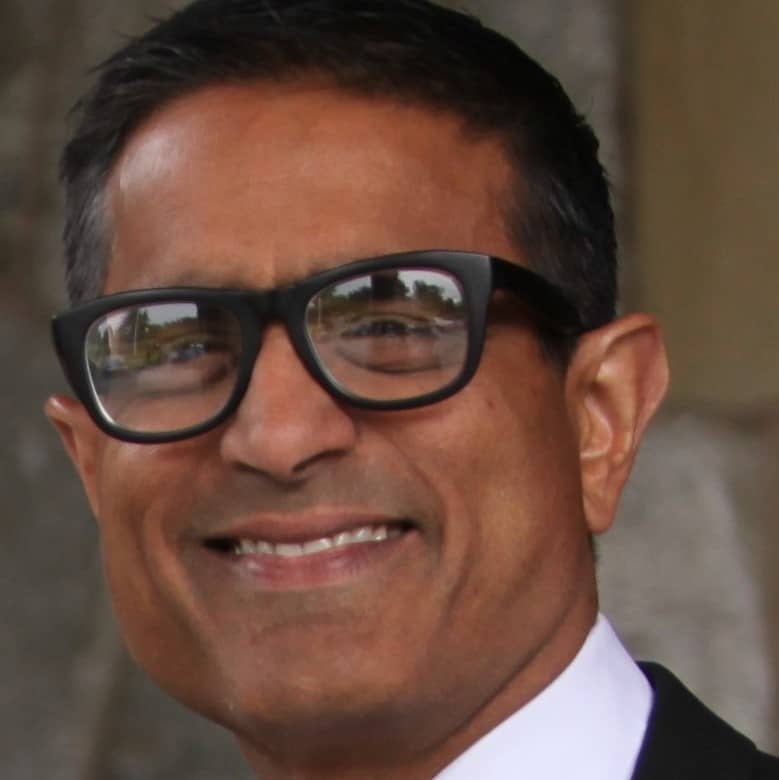 By Shrawan Khanna – Shrawan has made it part of his mission in life to help more people understand the beauty and deliciousness of wine. Through seminars, group tastings, corporate events, industry tastings and formal classroom sessions he is whittling away at his goal, one person at a time. He has picked up a few certifications along the way, and teaches Wine Spirit Education Trust (WSET) classes for Fine Vintage as well as some cool locally developed courses too. He delights in champagne and French fries and loves to run, play hockey and cook.