Tasting Room Etiquette: What to do, what not to do, and what not to worry about!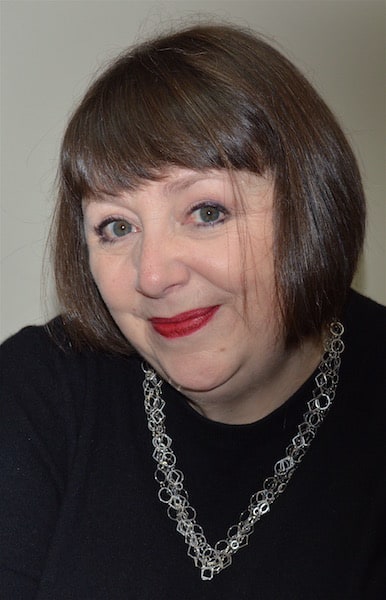 By Joanne Sasvari –  Joanne is a food, drink and travel writer who contributes to Postmedia publications, Destination BC and WestJet Magazine, and is the author of the forthcoming Wickaninnish Inn and Vancouver Eats cookbooks. She is also editor of The Alchemist and Vitis magazines. Learn more about Joanne here. Follow her onTwitter @JoanneSasvari.
A dozen dos and don'ts for making the most of your wine country experience
What could be more deliciously enjoyable than meandering from winery to winery, enjoying a sip of Semillon here and a taste of Tempranillo there? But nothing can ruin that experience faster than a bunch of people showing up and flinging their bad attitudes and worse manners around.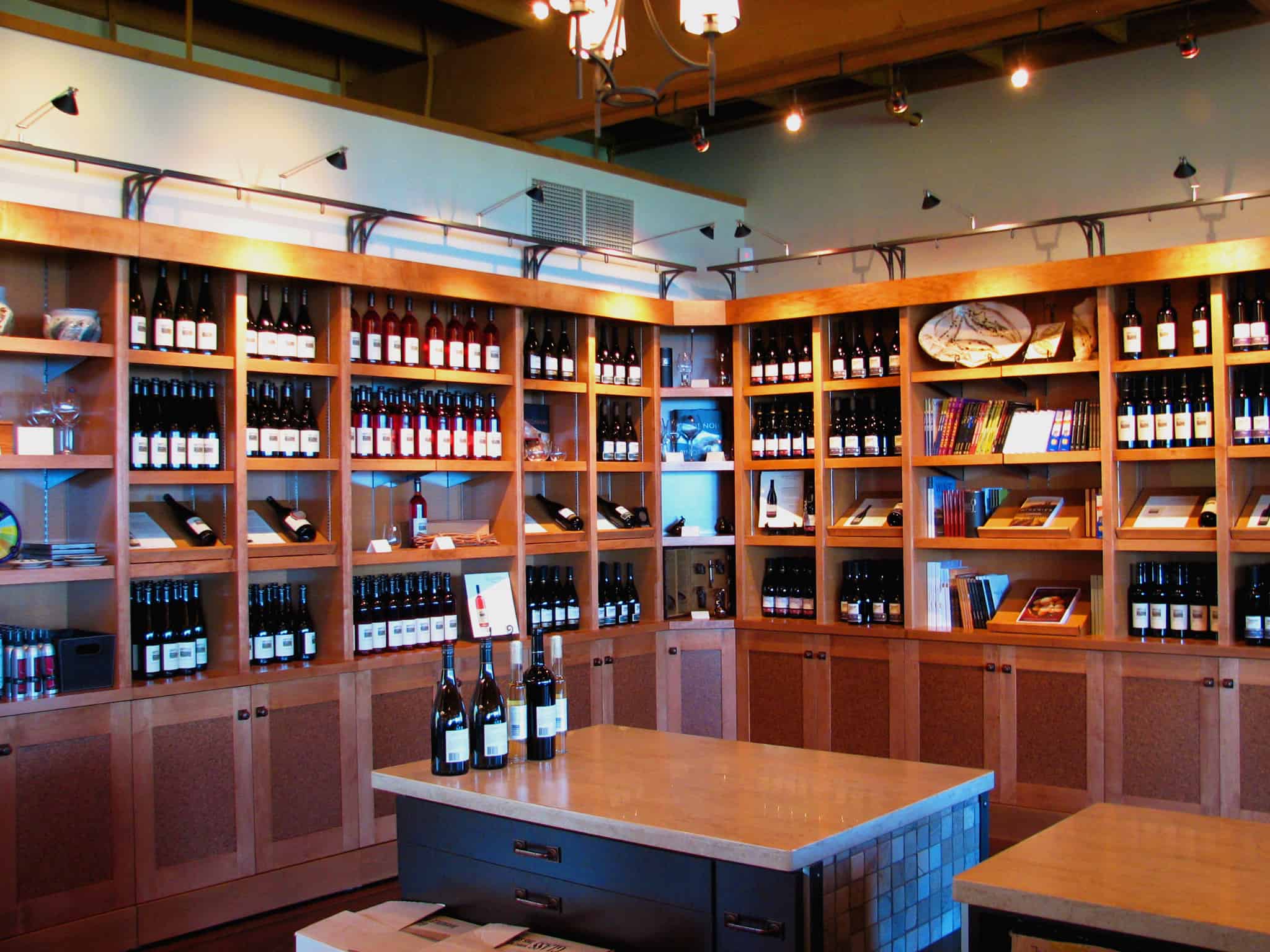 Now, no one is saying you have to be all hushed and reverent when you go into a tasting room. Wine should not be stuffy or intimidating. It should be fun—just not the kind of fun you might expect to have at, say, a nightclub on the Las Vegas Strip.
After all, a tasting room is not (usually) a bar. It's a place to taste and buy wine.
Different tasting rooms offer different experiences. Some have picnic tables, gift shops, play areas and restaurants; others simply have a small tasting counter. It's best to call ahead or at least check the website so you know what to expect, and plan accordingly.
To make the experience better for yourself and those around you, follow these basic dos and don'ts of tasting room etiquette.
Do dress to destress. And by that we mean comfortably and casually, but not sloppily. Avoid high heels, which can be dangerous in a winery setting. Bring a sweater as cellars can be chilly. Pro tip: Black is always stylish, and it doesn't show red wine stains.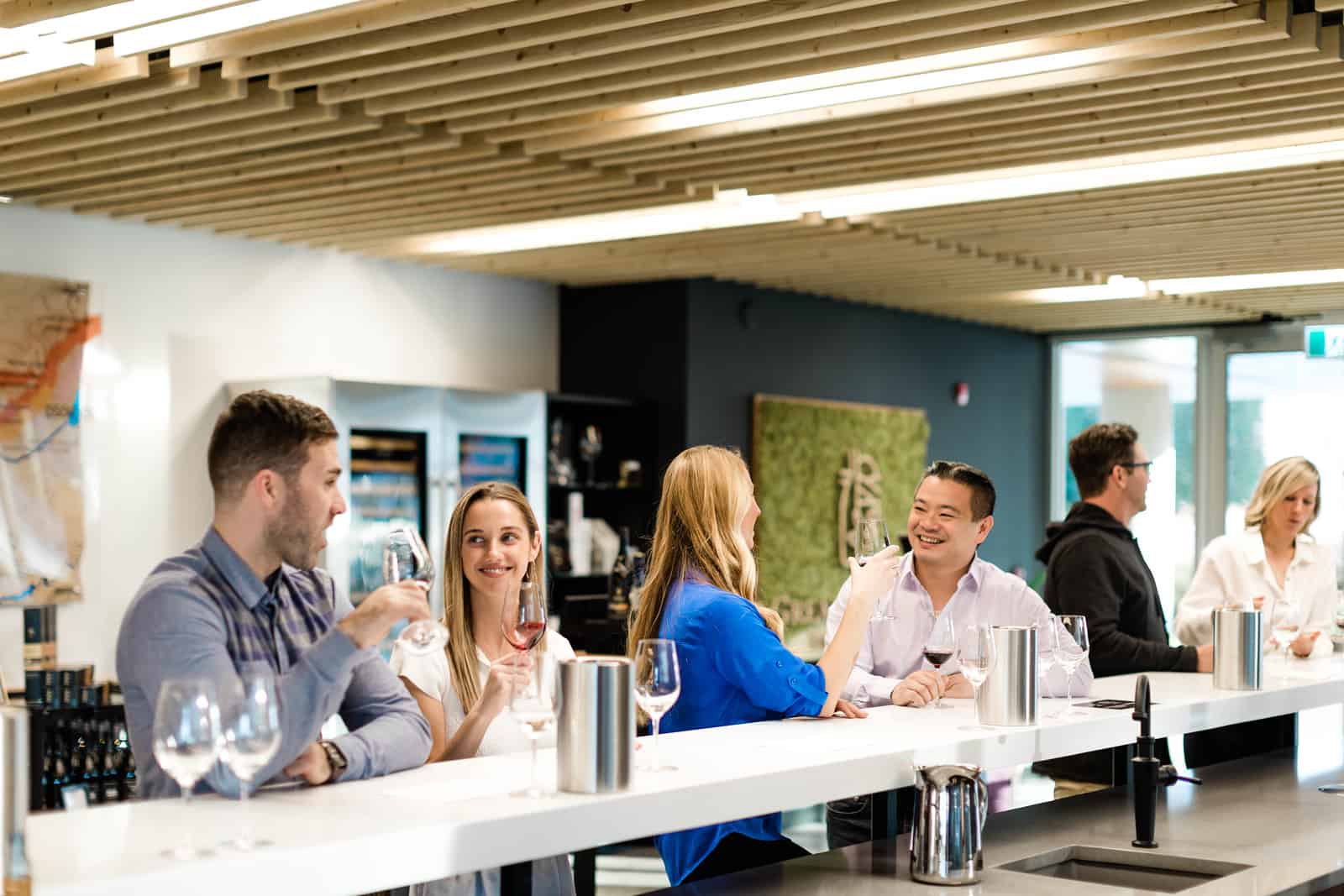 Don't load on the fragrance. The only thing you should be able to smell in the tasting room is what's in the glass. Skip the heavy perfumes and the aftershave.
Do arrange for safe transportation and/or a designated driver. Make sure your group gets home safely.
Don't forget to eat breakfast. And make sure to frequently hydrate throughout the day.
Do keep numbers to a minimum. Some wineries welcome large groups and have the space to accommodate them, but in general, the bigger the group, the less one-on-one experience it will be.
Don't forget to buy a bottle. Most wineries have a tasting fee. Good news, though: If you buy a bottle, the tasting fee usually goes to the purchase price.
Do savour your wine. You will typically be offered a selection of wines, starting with light whites, moving to heavier reds and ending with dessert wines. The best way to taste them is to swirl the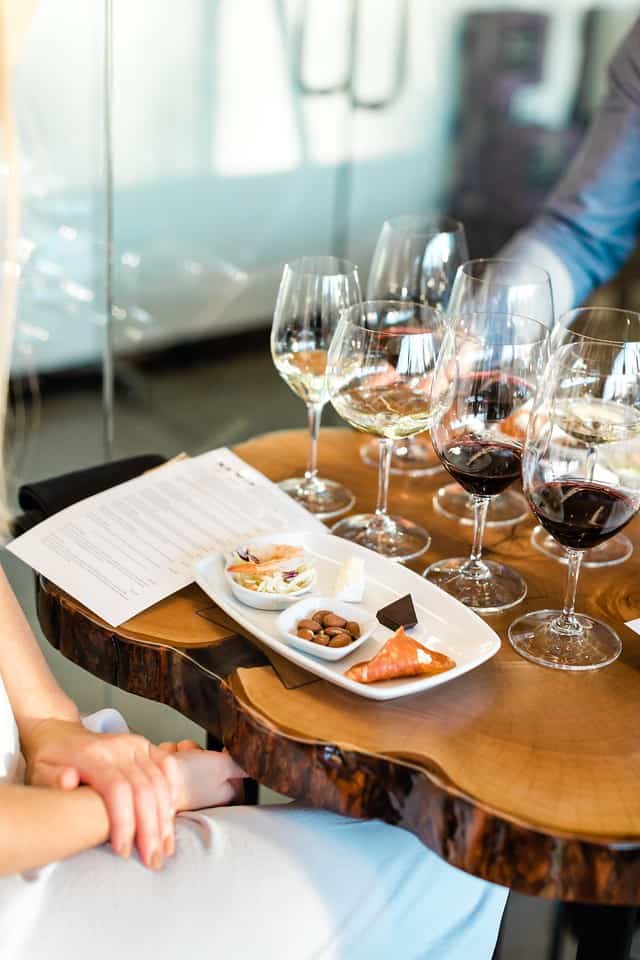 glass to release the aromatic compounds, sniff the wine to experience its myriad aromas, and then take a sip, not a gulp, and really savour it.
Don't be afraid to spit. And feel free to dump whatever's left in your glass. You can always tell the pros at a tasting—they're the ones spitting after each taste. It's the only way to keep your palate and mind fresh.
Do ask questions. Tasting room staff are there to tell you about their wines and are happy to share what they know. Being engaged is the whole point of the experience.
Don't be rude. You might think it's funny to quip, "This is not a wine for drinking — this is a wine for laying down and avoiding," but trust me, no one else does, and besides Monty Python did it better way back in 1972. And while we're at it: Don't be a know-it-all.
Do buy wine. Be prepared to buy a bottle or two. If you're visiting several wineries, you can start a case in your vehicle and add to it as you go.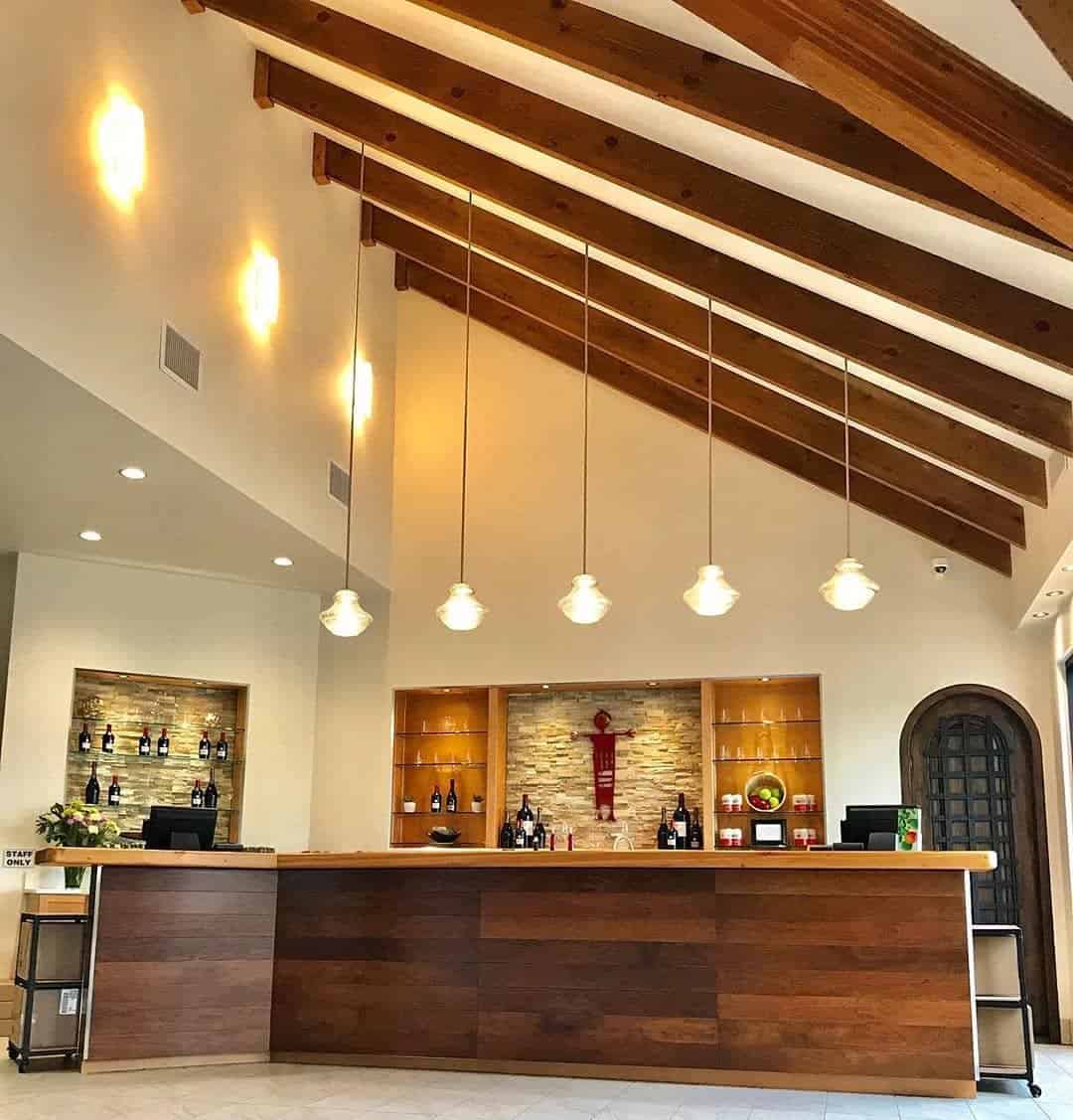 Don't ask for the good stuff. The best way to get special treatment? Not to ask for it. Don't ask for a larger pour (staff can only legally pour a certain amount anyway). Don't ask for a second glass of anything. If you want another glass, that's your cue that you should probably buy a bottle to enjoy with friends and family.
That said, you can politely ask if any library wines are available to taste, but expect to pay extra for the privilege, and to buy a bottle, too. And then just maybe someone will offer to pour you the good stuff for free.