Value in the glass. Sustainability in BC wine – By Master of Wine, Ross Wise
As we approach the holidays and get ready to raise a glass to a new year ahead, there are some exciting developments underway in the BC wine industry – changes all BC wine consumers should be aware of and proud of.
The wine industry, like most industries, is far from immune to the impacts of climate change.  We have a responsibility to play an active role in creating our own sustainable future.
Today I am proud that our small, yet visionary BC wine industry has come together with a new certification reflecting our deep respect for the land and changing environment.
This year the first BC wineries were certified under a bold new standard – Sustainable Winegrowing BC (SWBC).
SWBC was established to provide sustainability resources and education to the industry, and to develop and manage a new sustainability certification. This new certification is now a guide and the benchmark for how we can build a strong future for the BC wine industry.
Sustainability can be an overused term, sometimes lacking in substance or context. So how will a program like SWBC provide value to wine consumers?
Sustainable wine growing practices benefit your tasting experience. As a Winemaker and a Master of Wine, my career has been dedicated to capturing the essence of the vineyard and the grape in the wine in your glass. Sustainable winegrowing is essential to achieving this.
Here are a few other factors to keep in mind.
Does BC have a natural advantage when it comes to implementing sustainable wine growing or farming practices?
Absolutely. Our geography and climate give us a natural head start towards sustainability. Our dry continental climate, northern latitude, and pristine cool and clear valleys come together to create grape growing environments with minimal pressure from pests and diseases. This reduces the farming inputs required, and in turn allows winegrowers few barriers to adopting sustainable practices. Ultimately this allows wines to be made with low intervention and a clear regional identity.
What are BC wineries already doing that is sustainable?
BC wineries are raising the bar with innovative and industry leading sustainability practices. Tightrope Winery eliminated the use of insecticides by planting specific flowering cover crops to encourage predatory insects, which in turn reduce the population of pest insects. La Stella Winery composts all organic waste from their winemaking process, and then returns this compost to the vineyard, satisfying 70-80% of the vine's annual nutrient requirements. Tantalus Vineyard's extensive biodiversity efforts include protecting a 10-acre native vegetation forest in their vineyard and keeping nesting boxes for beneficial birds and bats, while a beehive partnership with a local honey farm ensures bees are present in their vineyard, also bringing their pollination benefits to surrounding orchards and vegetable farms.
Will sustainability cost me more in future when I purchase a BC wine?
A pillar of SWBC is economic sustainability. The certification is an investment in healthier business practices and building a stable and brighter future for the BC wine industry and all British Columbians.  Some aspects of sustainability may require an initial investment, but wineries can also decrease their costs by reducing their use of water, energy, fertilizer, pesticides, and packaging materials, as well as by minimizing waste. This ultimately leads to price stability for BC wine consumers.
Is BC's certification different or unique from other wine producing regions?
As one of the global wine industry's newest sustainability certifications, SWBC benefits from having the most up to date research, information, and framework to guide its standards. Like many certifications, SWBC has a practice based standard, which sets the sustainability criteria that vineyards and wineries must meet to become certified. In addition to this, SWBC is at the leading edge of certification bodies by adopting a modern performance-based framework, which allows better, analysis, comparison, and communication of data. SWBC also incorporates United Nations Sustainable Development goals into its certification, which ensures global relevance and a connection to an international movement for positive change.
How does the Sustainable Winegrowing BC certification benefit the longevity of the wine industry as a whole?
Looking after our land and natural resources is essential to the longevity of the wine industry. Climate change has added some urgency to this, and protecting the soil, water, plants, and animals of our environment has quickly become part of everyday viticulture and winemaking. SWBC offers winegrowers strategies, resources, and standards to ensure their operations are consistent with up-to-date industry best practices.
Another important aspect of SWBC is social values. Certified winegrowers take steps to offer employees safe and fulfilling employment, and to be respectful neighbours and members of their communities. This illustrates the broad approach of sustainability in the wine industry and its long-term focus.
What is the difference between a BC organic wine and a BC certified sustainable wine?
Certified organic wines follow guidelines for inputs used during the grape growing and winemaking processes. A certified organic vineyard will not use synthetic fertilizers and pesticides or any inputs containing inorganic compounds. Instead, they choose organic nutrients and compost, and have a high focus on cultural practices to maintain a healthy and balanced vineyard.  In the winery, additives with inorganic compounds are not permitted.
Sustainability certifications such as SWBC don't limit the winegrower's choices of fertilizers or inputs in the same way as organic certifications, but the overall scope of their certification is wider. Certified sustainable BC wineries have considered the management of their whole farm and its surrounding eco-system, the use and conservation of water and energy, packaging materials and overall carbon footprint, as well as sound business practices that include the well-being of employees, neighbours and the community.
Why should consumers care about this development, and what does it mean for the wine in my glass?
It is impossible to turn a blind eye to the impacts of the changing climate. The evidence surrounds us. The BC wine industry has chosen to be proactive in reducing its impacts and protecting its surroundings.
By purchasing certified sustainable BC wine, consumers are supporting wineries that have committed to looking after their land, surrounding eco-systems, and communities. These are all essential elements of the pure, distinctive, terroir-driven wines that BC is renowned for. Sustainable BC winegrowers are invested in maintaining quality standards for the future and longevity of the local industry. Buying local wine is a good choice for the environment. Buying local sustainably produced wine is even better.
For a complete list of Sustainable Wine Growing BC wineries, visit the Wines of BC explorer app. A complete list is available here, and will be updated as more BC wineries receive formal SWBC certification.
---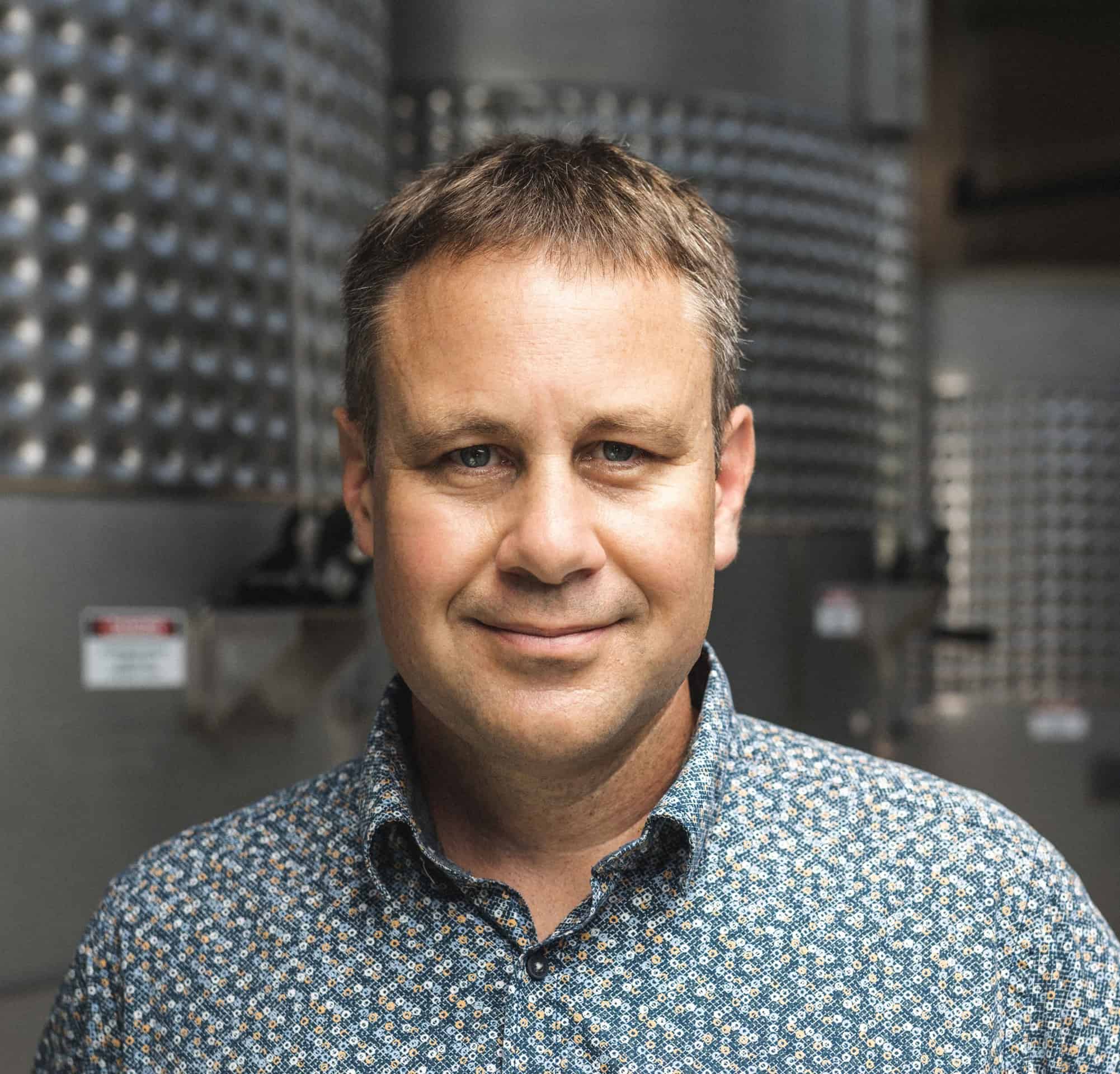 Ross Wise, MW  – Ross is a Master of Wine based in the Okanagan Valley, where he works as Winemaker at Black Hills Estate Winery and as a Senior Winemaker with Andrew Peller Limited. He holds a Bachelor of Viticulture and Advanced Diploma in Wine Science from the Eastern Institute of Technology in Hawkes Bay, and has held winemaking, viticulture and consulting roles across many wine regions of New Zealand and Canada. Ross's Master of Wine Research Paper focused on the potential impacts of climate change on viticulture in the Okanagan valley. He is currently the Chair of the BC Wine Grape Council, and is involved in many industry committees including research and development, sustainability, knowledge and technology transfer, and the Canadian Grapevine Certification Network