Boutique BC Wines to Share With Your Love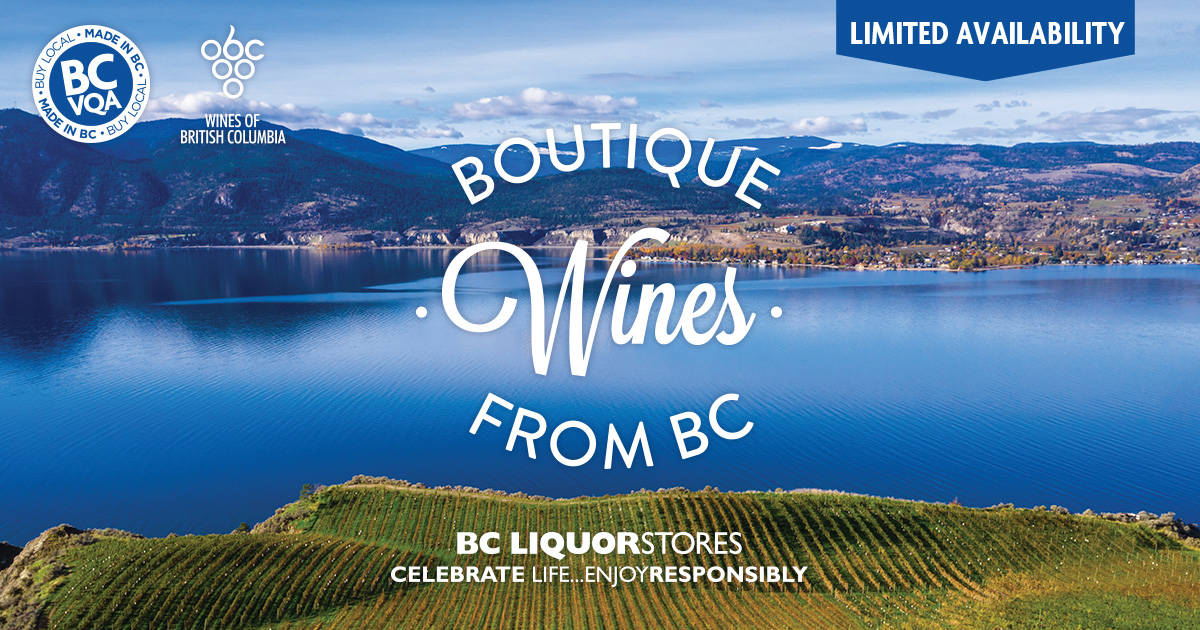 A fresh wave of boutique British Columbian wines have just hit BC Liquor Stores for a very limited time. This dazzling selection offers a little something for everyone, with a breadth of grape varieties and styles at great value that will tempt many to try something new! "We're quite excited for this slate of new wines," says Trevor Hill, Senior Store Manager at the 39th and Cambie Signature Store, "We have them right front and centre in our new BC VQA. section, and customers are always keen to try these new selections because it's an opportunity to enjoy wines they normally wouldn't get to try."
Indeed. Here's what we should be on the lookout for and putting together a mixed case is highly recommended!
Bench 1775 Winery 2016 Cabernet Franc Malbec BC VQA Okanagan Valley
Oh, what a juicy, warm, and delicious wine to swaddle yourself in! The toasty oak is nice and perfumed on the nose, while the palate is swimming in a blueberry vanilla bean compote with a little splash of cassis. A mere 480 cases of this gem were made, so grab some while the going's good!
Evolve Cellars 2018 Cabernet Merlot BC VQA Okanagan Valley
I quite enjoy the textbook Cabernet flavours in this one. There is a nice lift of cedar and eucalyptus in the aromatics that lead to a boatload of ripe, red berry fruit. Further sips harbour some lovely, stewed blackberries with some dusty cocoa and cardamom in the mix. The tannins are nice and ripe, making it an easy, generous wine to swirl and sip.
TIME Winery 2018 Merlot BC VQA Okanagan Valley
Coming from TIME's urban winery in the heart of Penticton, this take on British Columbia's most-planted grape variety is rich and concentrated with plenty of cherries, raspberries, and ultra-ripe strawberries. A fine dusting of white pepper adds some good complexity and dimension to it.
Fitzpatrick Family Vineyard 2018 Sudden Inversion Meritage BC VQA Okanagan Valley
This is a combo of 70 percent Merlot, 20 percent Cabernet Franc, and 10% Cabernet Sauvignon, and the sum goes above and beyond the parts. Unfined and unfiltered, the blend is aged in mostly-neutral French oak for 14 months framing things quite well. Generous black and purple fruit washes across the palate, with a hearty trail of black licorice, dark chocolate, fennel top, and a drop of balsamic reduction. Generous and charismatic; let's get our swirl on.
Moraine Estate Winery 2019 Moraine Cliffhanger White BC VQA Naramata Bench
From the picturesque Naramata Bench perched on Lake Okanagan, this blend of 60 percent Pinot Gris and 40 percent Gewürztraminer brings the sunshine with ease. The fruit here is quite tropical, think starfruit and guava, riding a wave of lemon curd and fresh-squeezed lime. Notes of nougat and marmalade bring texture and pizzazz. Get some Thai food on the table at once!
Mt. Boucherie Estate Winery 2019 Pinot Noir BC VQA Similkameen Valley
The Pinot Noir in this one comes from the windswept, mighty Similkameen Valley. Perfumed cherry fruit and the sweet vanilla-esque aromas of Matsutake mushroom waft out of the glass, leading to buoyant raspberries, red currants and red licorice. The lofty acidity makes things bright and juicy. A killer BC Pinot at a mere 19 bucks? Can that be right?
Road 13 Winery 2019 Gamay BC VQA Okanagan Valley
Soft and pretty, this Gamay carries a fair amount of cardamom and mulberries, with a splash of hibiscus tea and a dollop of blueberry jam. There's the tiniest kiss of sweetness on the finish, making it a hard-to-come-by red that will go well with spicy fare like Korean cuisine, Nashville hot chicken, and so much more.
Summerhill Pyramid Winery 2019 Ehrenfelser BC VQA Okanagan Valley
On the nose, there is plenty of fragrant lemon blossom, along with notes of elderflower and beeswax candle, then cheery sips include fresh-squeezed blood orange, pomelo, and honey. I adore how emollient and waxy this wine feels on the palate; what a pretty, pretty wine!
Volcanic Hills Estate Winery 2019 Pinot Gris BC VQA Okanagan Valley
Giving this a good whirl in glass unleashes some lovely salty sea air and lemon zest, leading to a rich and concentrated palate of pineapple, Honeycrisp apple and orange Jolly Ranchers. A perfect pairing for a creamy pasta incorporating local wild salmon, scallops, and clams.
50th Parallel Estate 2019 Gewürztraminer BC VQA Okanagan Valley
I quite enjoy how this Gewürztraminer bridges a more citrusy take on the grape with muddled lemon and fresh pink grapefruit off the bat, leading to more classic notes of lychee, sage, and rosewater. It's fresh with bright acidity and a pleasant, crisp finish. It's quite the charmer!
Looking to learn more about wines from British Columbia? Here is another BC VQA Wine review that you might enjoy.
THE STORY ON NEW BOUTIQUE BC VQA WINES NOW AVAILABLE AT BC LIQUOR STORES
---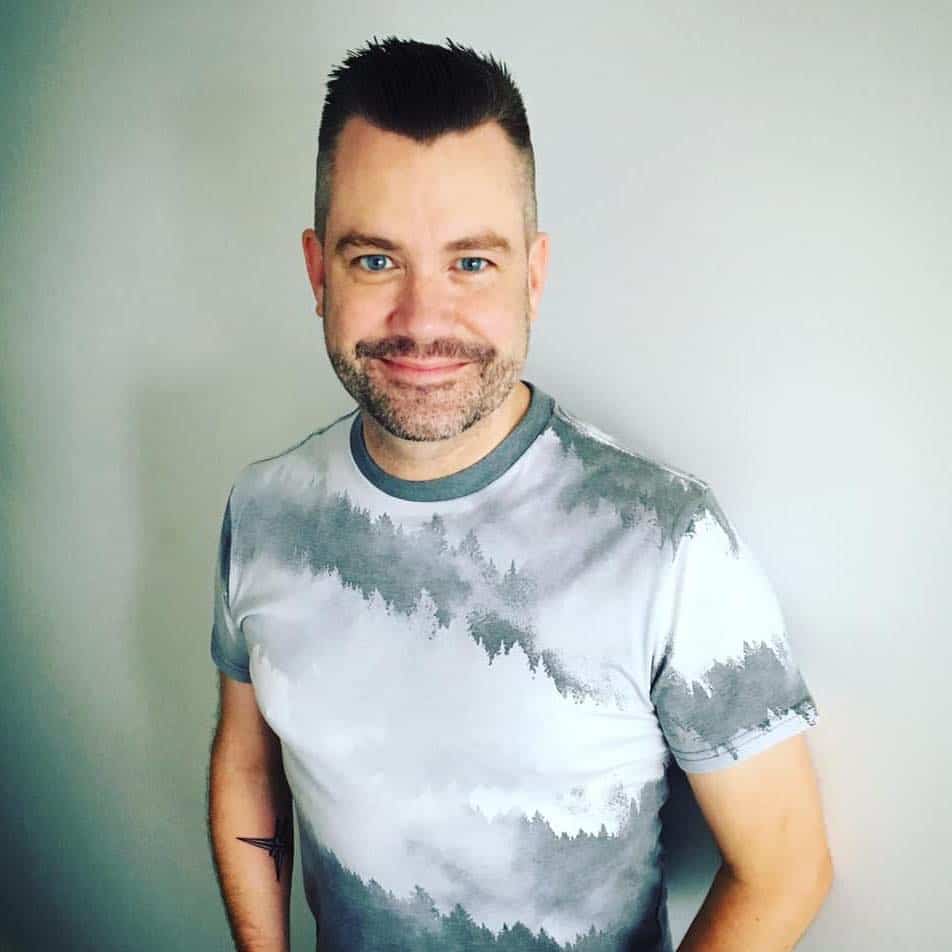 By Kurtis Kolt – Kurtis Kolt is a Vancouver-based freelance wine consultant, writer, and competition judge. Certified by London's Wine & Spirit Education Trust and the Court of Master Sommeliers, his enthusiasm and experience have resulted in many high-profile appearances, from being the subject of a Wine Enthusiast magazine profile and appearing at New York's James Beard House, to leading wine festival seminars and beyond. Catch him at KurtisKolt.com.