Spring Releases! A Review of Boutique Wines from BC Now Available at BC Liquor Stores. By Kurtis Kolt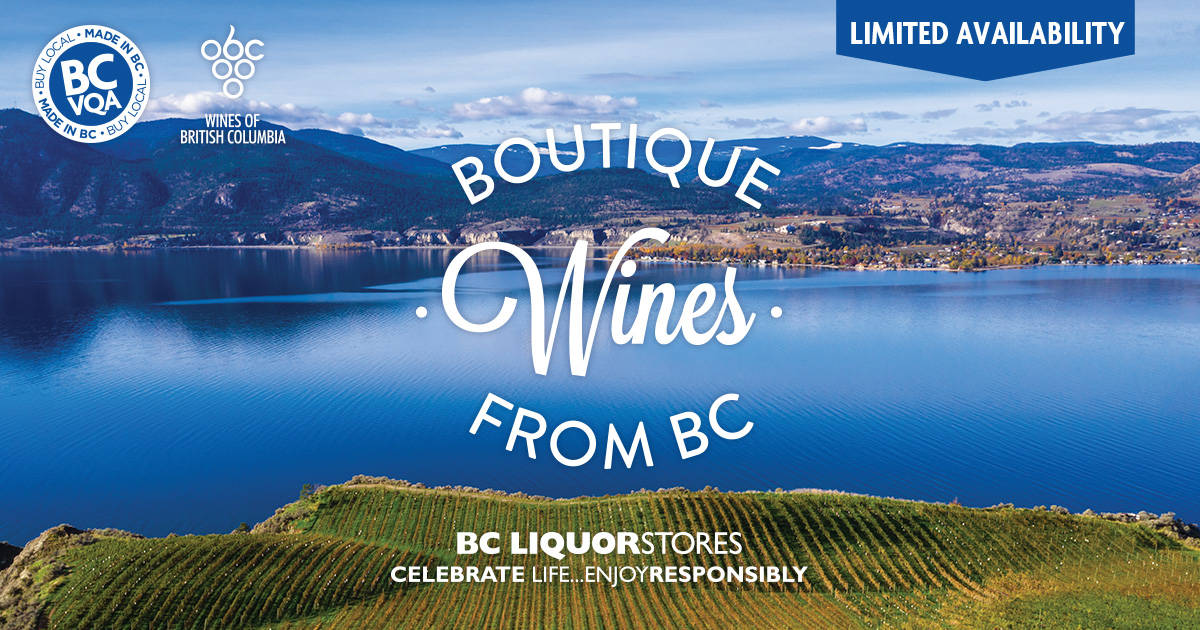 Another batch of high-quality, boutique wines are hitting B.C. Liquor Stores this May. They're all small-run, limited-quantity wines only guaranteed to be stocked this month. Of course, wine country travel is quite limited at the moment, so let these fresh, aromatic wines transport you to picturesque vineyards around the province.
We can even think of this as an exercise in trip planning for when the time comes. We're all bookmarking destinations for when the time comes, yeah? I recently chatted about this with Andrew Forsyth, the sommelier at L'Abattoir in Vancouver and winner of British Columbia's 'Somm Smackdown' Sommelier of the Year competition.
"I haven't been to Vancouver Island since I started studying wine, so I'm looking forward to exploring the Cowichan Valley and Gulf Island wineries this summer – especially after having poured so many amazing Island wines at L'Abattoir," he shares. "Next trip to the Okanagan, I really want to make a focus of sparkling wine.  We do sparkling wines extremely well in BC and I think it would be a fun focus for a trip through the Valley."
Sounds like a plan! Now let's get swirling and sipping these Spring-friendly (and Mother's Day-friendly!) BC VQA wines, and start plotting our own route.
Niche Winery 2019 Farm Fresh White BC VQA Okanagan Valley
Nestled on a farm in West Kelowna, Joanna, and James Schlosser (and their young son Hugh) are the folks behind Niche Winery's small-batch wines. The vines they tend are owned by James' parents Kathleen and Jerry, so this is truly a family affair. Being well-steeped in this land sees the Schlossers having no trouble squeezing Okanagan sunshine into each and every bottle they produce. Gewürztraminer, Pinot Blanc, and Riesling are cheerily intertwined, offering orchards of Spartan apples, Bosc pears, Red Haven peaches and a lovely dash of nutmeg.
Rocky Creek Winery 2018 TLC White Blend Vancouver Island BC VQA
What to expect from this personality-driven, unorthodox blend of Viognier, Albariño, Madeleine Sylvaner, Siegerrebe, and Ortega? A lot! The Viognier races out first, all lush with honey-drizzled peaches, then that Albariño livens things up with fresh-squeezed lime while the Madeleine Sylvaner slices a little Honeycrisp apple into things. Siegerrebe is there to bring the tropical vibes of lychee and young pineapple, rounded out with Ortega's, well, 'grapiness.' Is quite ripe and juicy, and I'm suddenly hankering for a Nashville Hot Chicken sandwich.
Crowsnest Vineyards 2019 Chardonnay Similkameen Valley BC VQA
From the mighty Similkameen Valley comes this summer-worthy tipple from the region's Heinecke family. There are loads of apples in here, running from Gala to Granny Smith, but the real star of the show is gobs of zesty citrus fruit, particularly fresh Mandarin orange and grilled juicy limes. Get in nice and cold, then tuck into Korean barbecue or Massaman curry; that kiss of sweetness on the end will lap up any richness or heat.
Meyer Family Vineyards 2019 Pinot Noir Okanagan Valley BC VQA
Year in, year out, this Pinot Noir outing from winemaker Chris Carson provides a solid snapshot of the state of the grape in the Okanagan Valley. Harnessing fruit from South East Kelowna, Okanagan Falls and Kaleden, he presents a bounty of red plums, blackberries, and blueberries, lightly dusted with cardamom, and finished off with a cheeky smidge of caramelised orange peel. Serve with a slight chill, alongside wild, Ocean Wise salmon straight from the barbecue,
Spearhead Winery 2020 Pinot Noir Rosé Okanagan Valley BC VQA
This easy-breezy pink by Okanagan veteran winemaker Grant Stanley, a kind of Pinot whisperer in our midst. He coaxes all the right nuances out of the variety, to ensure the grape still shines regardless of wine style. Here, he works with South East Kelowna, West Kelowna and Summerland Pinot Noir that is hand-harvested, de-stemmed, and crushed into small stainless-steel tanks. The juice mixes with the skins for 48 hours, extracting just the right amount of colour and texture. The resulting wine is awash with cherries, rhubarb, and watermelon, and will be a great match for summery salads. Or steak. Or creamy pastas. Or fish and chips. Or, really, anything the heart fancies.
Moraine Estate Winery 2020 Pinot Gris Naramata Bench BC VQA
The Pinot Gris grape can make wine in various styles that run the spectrum of clean and citrusy Northern Italian Pinot Grigios, to the rich and honeyed versions we see in Alsace, France. I love how Moraine's 2020 bottling strikes a nice balance between those two styles. Ambrosia apples sail across the palate with guava and starfruit in tow, perked up with juicy acidity, and a crisp and lively, lemony finish. This is a solid, any day of the week sipper that'll be a solid match for everything from clubhouse sandwiches to coq au vin.
Dirty Laundry Vineyards 2019 Reserve Chardonnay Okanagan Valley BC VQA
This Chardonnay comes from Summerland vines perched over the west side of Lake Okanagan. Winemaker Mason Spink knows better than to get in the way of the dazzling fruit that can grow here, so 40 percent of it is done in stainless steel to preserve freshness, while the remainder spends a mere eight months in French oak, just to gently frame things. At the heart of it all is delightful nectarine, Granny Smith apple, lemon curd, and just a wee bit of nutmeg. Seafood, seafood, seafood.
Learn more about May's Boutique Wines from BC now available in BC Liquor Stores as well as a fantastic list of BC Sparkling Wines located in the Wines of BC Explorer App.
---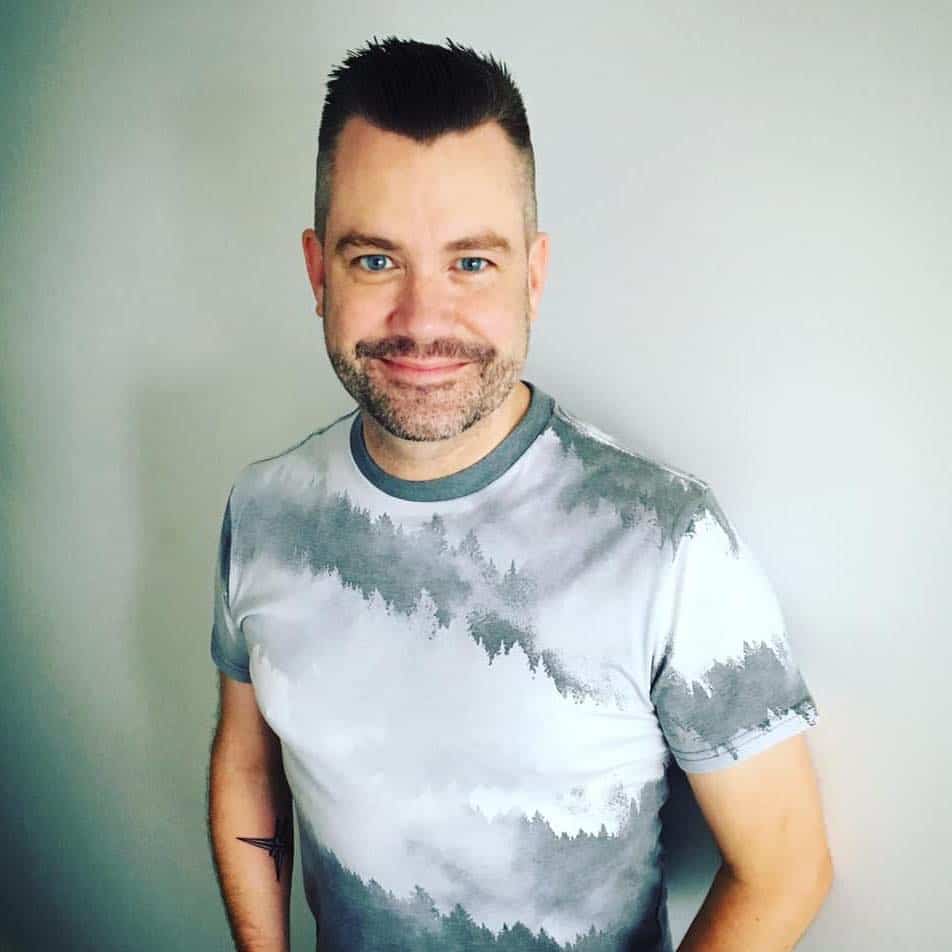 By Kurtis Kolt – Kurtis Kolt is a Vancouver-based freelance wine consultant, writer, and competition judge. Certified by London's Wine & Spirit Education Trust and the Court of Master Sommeliers, his enthusiasm and experience have resulted in many high-profile appearances, from being the subject of a Wine Enthusiast magazine profile and appearing at New York's James Beard House, to leading wine festival seminars and beyond. Catch him at KurtisKolt.com.