Four Ways to Uncover The Fraser Valley By Mijune Pak
It might come to you as a surprise, but indulging in a wine region experience in British Columbia requires minimal effort. The Fraser Valley, a mere 45-minute drive from Vancouver, boasts not just a handful of wineries, but a shocking collection of over 40.
The Fraser Valley is the secret source of some of British Columbia's most beloved sparkling wines and cooler climate grape varieties, including Siegerrebe, Chardonnay, Bacchus, and Pinot Noir. These wines are a testament to the region's potential for producing exceptional vintages.
Make a day of it and savour the full experience because my dining recommendation is nothing short of beautiful. 
Backyard Vineyards' 2022 Reserve Viognier
Try the 2022 Reserve Viognier at Backyard Vineyards, a boutique winery led by winemaker Liam who believes in letting the grape naturally speak for itself. With floral notes, stone and tropical fruit, it's ideal for seafood or even drinking alone. Book a winery tour at this full production winery, and the tasting room also offers charcuterie. The wines are very reasonably priced as well. 
     2. Township 7's 2016 Sirius Sparkling Wine
Township 7 Vineyards & Winery offers the 2016 Sirius Sparkling Wine—a crisp, traditional méthode champenoise bubbly. They have a line up of sparkling wines under their "seven stars collection" and this "Sirius" is one to take seriously. Freshly baked brioche, apple pie, and more, I could enjoy this year round. 
     3. Chaberton Estate's Bacchus
It's the oldest winery in the Fraser Valley offering wines more traditional French in style. Their flagship Bacchus wine boasts key lime, ripe peach and fresh pear notes. Chaberton Estate Winery offers good value wines along with a scenic 50-acre vineyard to enjoy them in.
    4. Bacchus Bistro at Chaberton Estate Winery
It's a must stop in The Fraser Valley, and perhaps my favourite restaurant for French bistro food in the area. Bacchus Bistro by Chef Ashley Chishama is the on-property restaurant at Chaberton Estate Winery. It's truly a hidden gem overlooking the gorgeous vineyard. With classic dishes like an indulgent French onion soup and excellent duck leg confit, it's a culinary stop not to be missed. Impressive and unexpected. 
While typically overshadowed as a wine destination by the Okanagan Valley, the emerging Fraser Valley wine scene is incomparable with its options and terroir. Its cooler climate yet milder winters compared to the Okanagan give rise to distinctive varieties unique to their own terroir, making it an underdog worth supporting. Download the Wines of BC Explorer App to help build your itinerary.
**There are around 40+ grape wineries in the Fraser Valley, and these recommendations are based on the select wineries visited on this occasion. 
---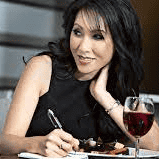 By Mijune Pak – Born and raised in Vancouver, BC, Mijune [mē-june (like the month she was born in)] started her food and travel blog, FollowMeFoodie.com, in July 2009. Her hobby quickly turned into a full on career. It led her to her own "Follow Me Foodie" column in the WE Vancouver newspaper, regular segments on Global Morning News, CTV Morning Live and other media outlets. She has also served on the BC Chef's Association's Board of Directors. After establishing a credible reputation in Canada, Mijune's expertise as a culinary adventurer has gained recognition on a global scale