Tasting BC Terroir. Signature Signs. Recognizing BC Grown & Produced
If you've ever seen a sommelier blind taste through a flight of wines, or watched the documentary Somm on Netflix, the idea that someone could identify a wine by taste alone might look a tiny bit daunting. I certainly thought so at first, but it turns out the concept is relatively straight forward and can be learned by anyone with a bit of practice and a passion for wine.
For those unfamiliar with how it works, the aim in tasting blind is to structurally break down a wine into individual categories of observations, which are pulled from the appearance, smell and then taste, all of which will reveal details about its origin. This helps to determine whether a wine is made from a single variety or a blend, how old it is, whether it came from a hot or cool climate, or if it spent time ageing in oak barrels.
More often than not, thinking about the elements that determine how and where a wine is made is as important as any flavours we detect and will help in the process of elimination when summing up what might be in the glass.
As sommeliers study, we will repeat this process with nearly every wine we encounter, even when we know exactly what is in front of us, using a systematic approach to tasting where we take note of the: appearance, nose, palate, draw a conclusion- always in exactly the same format. Over time this mindful evaluation of each individual wine builds up a catalogue of sense memory we can use to draw from until breaking down a wine happens quickly and almost habitually.
So how do we recognize a BC wine in a blind tasting?
There is one notable characteristic does tend to ring true more than any other. British Columbia wines demonstrate a vibrancy, tension and textbook clarity to their fruit, making individual varietals easy to identify. Not surprisingly, our most sought-after offerings, namely Pinot Noir, Syrah, Chardonnay and aromatic Alsatian whites (Riesling, Pinot Gris, Gewürztraminer), naturally embrace this signature component. I get most excited when it turns up in grapes we don't expect to thrive in northern climates like Albariño and Malbec.
This results from a confluence of several key conditions that make up British Columbia terroir. First is latitude. At the 50th Parallel, the Canadian climate generates a modest heat and offers long summer days with plenty of sunshine, with more light hours per year than nearly any other wine growing region on earth. Next is a wide fluctuation in temperature from day to night, causing the grapes to punctuate with acidity. Also to consider is the glacially derived soil conditions, gently rolling hills of sandy and silty loam peppered throughout the valleys with stony alluvial fans all of which translates in the glass as a fine grained texture, broad yet silky in the mouth.
Environmental factors, stylistic choices and consumer trends will each have an effect on the end result of a wine, but it can be helpful to consider that within a global context, BC's industry is still youthful, evolving, and forming aspects of its identity. Now that regional typicity has been recognized in Sub-GI designations in areas like Naramata, Okanagan Falls, Skaha Bench, The Golden Mile and Cowichan Valley, so too will their distinctive flavour.
Click here for more about finding BC Terroir in the glass.
BC Pinot Noir Wines Featured:
---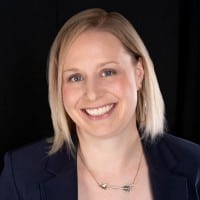 By Mya Brown – Mya Brown is a Vancouver based DipWSET qualified sommelier and educator. She has recently teamed up with the Fairmont Pacific Rim as their director of wine.