Sommelier Review: New Wines of BC Explorer App
The Taste Test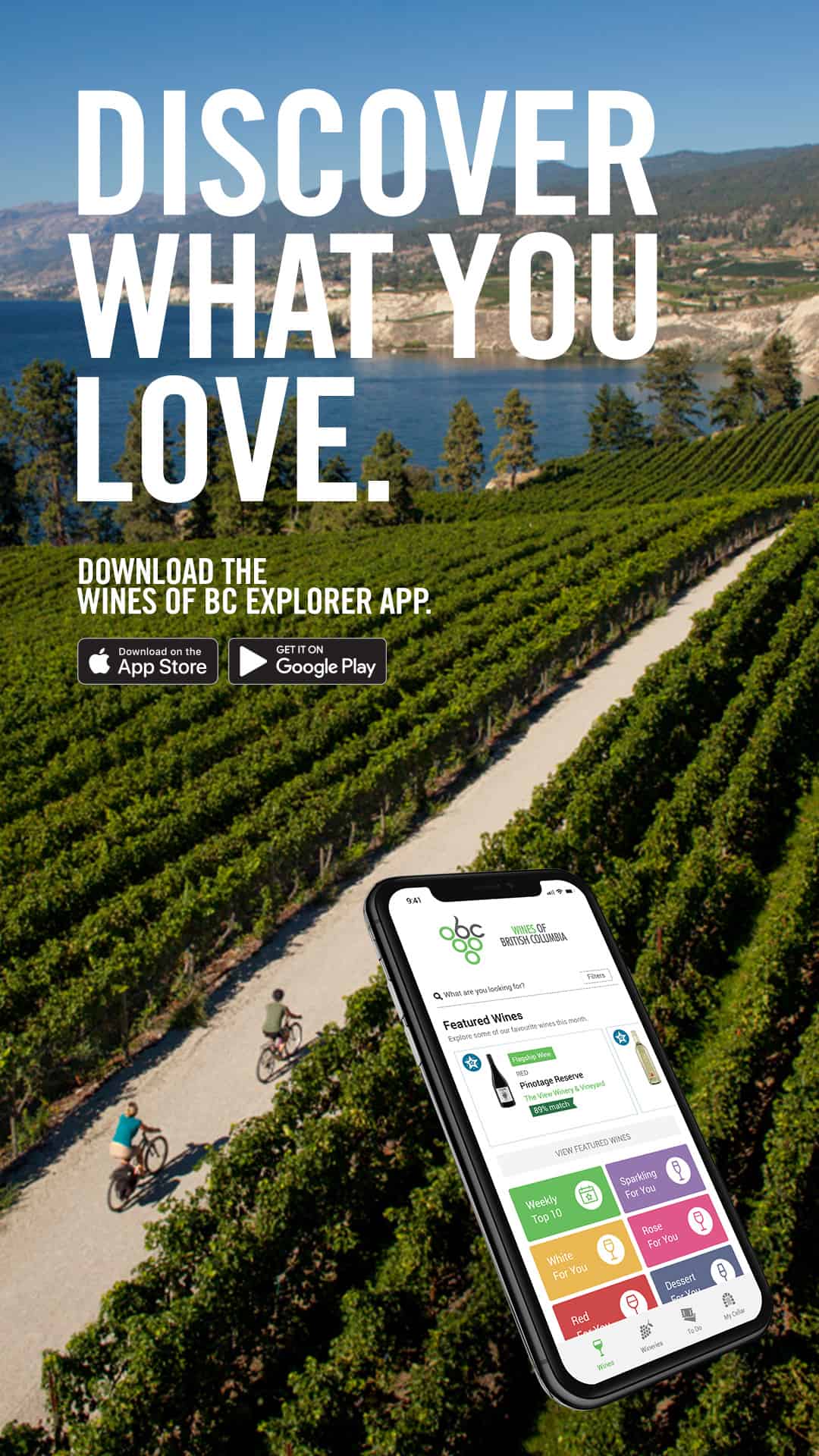 When you first download the Wines of BC Explorer App, you are asked to fill out a taste test. It collects a wide scope of information, from what colour of wine you like, to desired sweetness, to your typical price point. Based on this information, you will be given suggestions of wines that you may like. "New discoveries" are some of the most rewarding wine experiences that a person can have. I remember tasting Kutatas Whole Cluster Pinot Noir for the first time a couple years ago, and having a profound excitement for not only that wine, but for Gulf Island Wines in general. Personalized introductions make this process fun and easy.
Organic/Vegan Wine Filter
As somebody who likes to support wineries that are sustainable or organic this feature is a game changer for me. I don't only drink organic wines, but given the choice between a couple wines in the same general category, most times I'm reaching for the environmentally conscious option. Some of my personal favourite certified organic BC wineries are: Clos du Soleil, Sperling Vineyards, and Winemaker's Cut. That being said, BC also has many great wineries who practice organics but don't certify their vines, so this is not an exhaustive list.
I'm not a vegan, but I think including a vegan wine filter is very important, as many wines are not vegan. It's common to use egg whites or milk proteins in the clarification process of winemaking, where vegan wines will use a vegan alternative or not clarify the wine at all. General advice to vegans: If a wine says "Unfined and Unfiltered" that wine is most likely vegan even if the label doesn't say so.
BC VQA wines and more available to search
I'm glad that the app includes all BC wines and wineries that fall both within and outside the VQA designation giving the user the full breadth and depth of BC's wine industry. Some of my favourite BC VQA wineries include Orofino Vineyards, Tantalus Vineyards, Le Vieux Pin, and Meyer Family Vineyards. There are also some very influential and important wineries that are not VQA accredited; Nichol Vineyard, Blue Mountain Vineyard & Cellars, Synchromesh, and Bella Wines immediately come to mind. There are 284 grape wineries in BC, but let us not forget the myriad of fruit wineries, meaderies, and cideries dotted around the province that you can also search for on this platform.
Great resource for your next tour or visit to wine country
Having all the information about a given winery in one place will make your next wine tour that much easier. Looking for a winery restaurant or picnic area? You can search for that. Bringing your dog along with you? You can find out which spots are dog friendly. Wheelchair access necessary? This app will show which wineries have got you covered. There are many search filters for winery amenities, and a map to the winery pops up the moment you tap on its profile, which streamlines trip planning.
Strong enough for a Somm, but built for the consumer
I think a good gauge of a platform like this is whether or not a wine professional would benefit and/or have an application for this application. I found myself looking for my next organic wine to try, and looking for uncommon grape varieties to look for on my next wine shopping trip. This exploratory app is very easy to navigate, and has enough general information about the wines/wineries to give you a really good idea about what to expect from your next bottle purchase. Now only if there were links to tech sheets on each wine, well then, the entire BC Somm community would likely crash the server!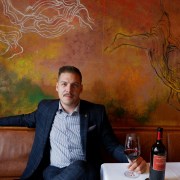 Michael Littleford- Restaurant Manager / Assistant Wine Director CinCin Ristorante. Michael Littleford is the scholarly type, two times over and counting. He's a Canadian and French wine scholar and is currently studying for the Italian program with the internationally renowned Wine Scholar Guild. Along with a WSET Level 3 Award in Wine and Spirits and a Court of Master Sommeliers certification, Michael's well served as CinCin Ristorante + Bar's Assistant Wine Director. Learn more