Sip. Love. Local. The BC Wine Lover's Cookbook is the perfect companion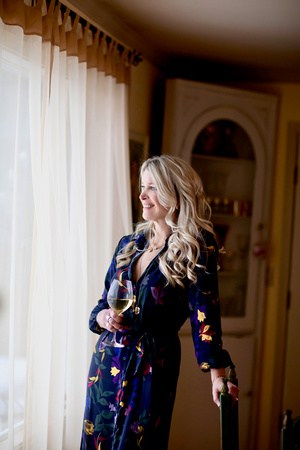 By Jennifer Schell – Jennifer Schell Lirag is a highly acclaimed, international award-winning food and wine author, photojournalist and champion of BC's local food, wine and farm community. Jennifer's bestselling new book The BC Wine Lover's Cookbook published by Appetite by Random House continues the celebratory theme set in her first three cookbooks, The Butcher, The Baker, The Wine & Cheese Maker, all bestsellers. Born and raised on an apple orchard in East Kelowna Jennifer and her books were the first to spotlight the amazing community of food, drink and farming community in the Okanagan. " Follow her on Instagram at @Jennifer.Schell.8. See more at jenniferschell.com
My passion for local food and wine really stems from the community of wonderful people that grow and create it. British Columbia is blessed with a huge range of farmers, foragers, artisans, fishers, and of course wine and drink makers and so whenever I have the opportunity to spotlight and celebrate these people, I am on it. For me it's all about eating and drinking local and really, its super easy because we have the very best on offer.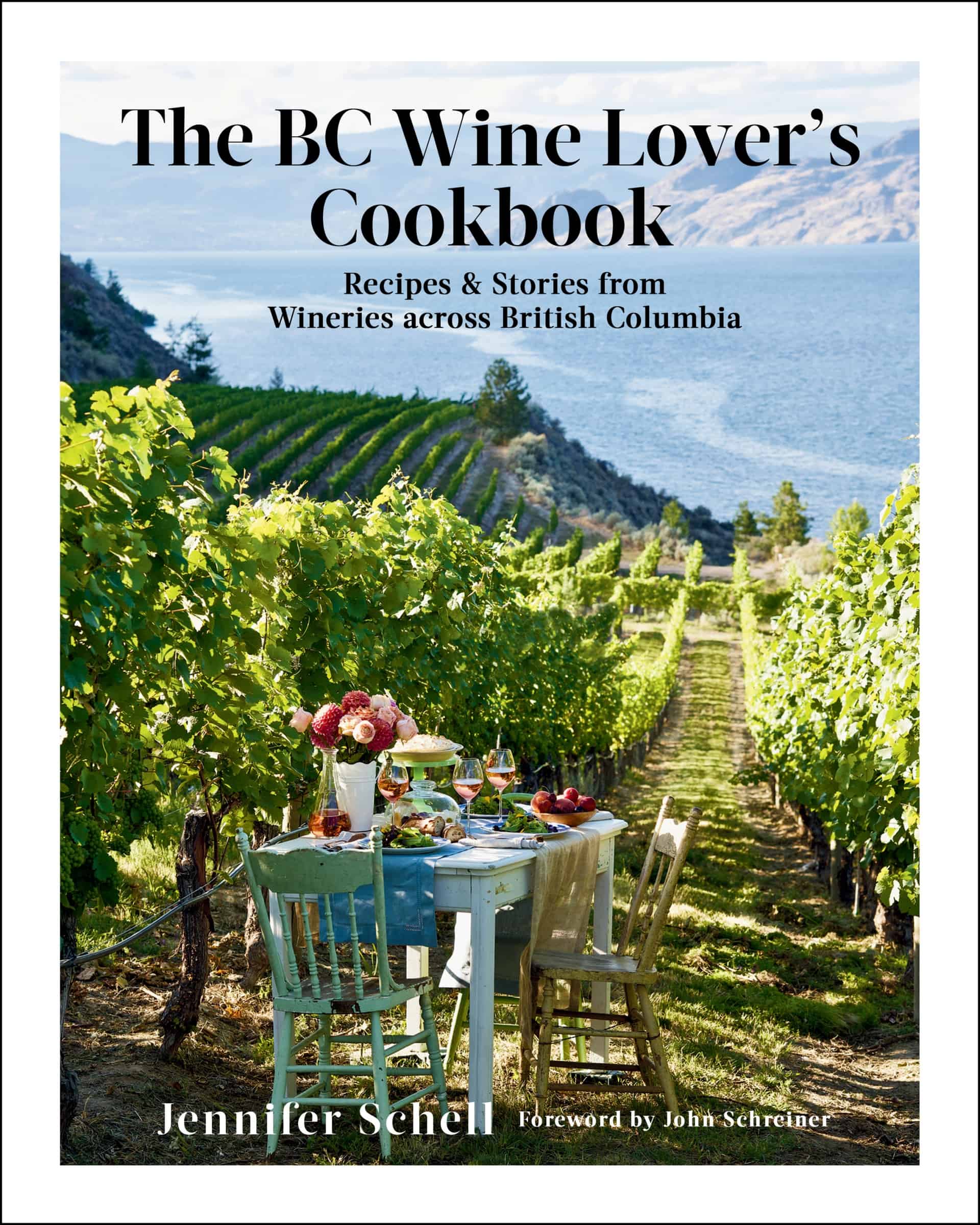 Everyone has a story and in our wine industry, the tales that are behind every wine label are wonderfully unique and inspiring. The common denominator with this industry is passion. If you ask any winemaker what drives him or her, it will be based on a love for the craft. Here in our wine-soaked province, we have also attracted these special craftspeople from around the world. All are drawn here to 'the new frontier' – one of the most thriving, most exciting new world wine countries. They come following their dreams of winemaking or grape growing and are joining a captivating new group of like-minded individuals forging new wine history and a beautiful new land. They join the pioneers of our wine world, families that had the vision to plant grapes many years ago and took a giant leap into creating wines.
These vibes emanate across our various wine regions in British Columbia and together the people and their stories weave together a beautiful international wine culture that offers an incredibly diverse repertoire of wines…and cuisine. This is what inspired my latest cookbook The B.C. Wine Lover's Cookbook. This book is a celebration of that community behind the wines and the recipes come from the families own recipe books. Some are beloved favourites that have been passed down in the family and some are new favourites that make the table for special occasions. Each of these treasured dishes is perfectly paired because really, who knows better how to pair food with a wine than the winemaker?  You will find touring ideas and full menu suggestions in the back of the book and if you are not feeling comfortable wine touring physically during these strange times, you can meet and learn about B.C.'s amazing wine community through these pages and order their wines online!
---
Here is one of my favourite recipes from the cookbook to entice you:
Summerhill Okonomiyaki with Smoked Salmon
Okonomiyaki is a type of Japanese savoury pancake that can be made with a variety of ingredients. In Japan, it is made in every household, and it is totally addictive. Ria Cipes is from Japan and loves to make okonomiyaki for her family. She creates a special heart-healthy version for Stephen (note below). Summerhill executive winery chef Jeremy Luypen helped create this delicious base recipe.
This recipe makes four medium-size portions or two large. If you are a beginner, divide the batter into four, and don't worry if your first one isn't perfect! You will get the hang of it.
Yield: 2-4 Servings
Ingredients
1 cup flour
21⁄4 tsp sugar
1⁄4 tsp salt
1⁄4 tsp baking powder
3⁄4 cup vegetable stock
11⁄2 lb red or green cabbage, chopped into small pieces
4 eggs
1⁄4 cup pickled pink ginger, chopped
2–4 Tbsp canola oil
1⁄2 cup mayonnaise
Sliced chives, to garnish
1⁄2 lb thinly sliced smoked salmon
Okonomiyaki Sauce
2 Tbsp ketchup
2 Tbsp Worcestershire sauce
1 Tbsp fish or oyster sauce
In a large bowl, mix the flour, 1⁄4 tsp of the sugar, salt, baking powder and stock until well combined. Cover with plastic wrap and refrigerate for 1 hour.
Make the okonomiyaki sauce. In a small bowl, whisk together the ketchup, Worcestershire, fish sauce and remaining sugar until the sugar has dissolved. Set aside.
Set the chopped cabbage on paper towel to remove the moisture.
Remove the batter from the fridge. In another bowl, whisk together the eggs and pickled ginger until well combined, then stir into the batter. Gently stir in the cabbage.
Heat 1 Tbsp of the canola oil in a medium-size frying pan over medium heat. once hot, add a quarter of the batter mixture (or half if you are making two large servings) and spread into a circle on the pan. you can make it as thin or as thick as you like, but you should cook only one pancake at a time. Cover and cook until the bottom has browned, about 5 minutes. Flip over, cover and cook about 5 more minutes. Transfer to a plate, then repeat until all the batter is cooked, adding another 1 Tbsp oil to the pan before starting each pancake.
To serve, okonomiyaki is traditionally topped with okonomiyaki sauce and mayonnaise applied in a criss-cross design (squeeze bottles make this easy). Sprinkle with chives and arrange the smoked salmon on the plate.
 Note: To make Ria's heart-healthy version of this recipe, use tofu instead of eggs, and cook the batter in a nonstick pan with no oil.