MAMIE'S SCALLOPS À LA FLAMANDE PAIRED WITH PREMIUM BC SAUVIGNON BLANC. RECIPE DEMONSTRATION WITH JENNIFER SCHELL & SPECIAL GUESTS
Where did you source the local ingredients like the Emmenthal cheese and BC scallops for this dish?
The produce came from my favourite local fruit and vegetable stand, Don-O-Ray Farms in Kelowna. The Oceanwise were scallops from my local Thrifty Foods. The Emmenthal cheese was provided by Mr. David Beaudoin, a local supplier who calls himself the 'The Squeaky Cheese Guy'.
How did you decide on the Le Vieux Pin Petit Blanc, a blend of three white grapes, to add to the scallops?
I think winemaker Sev Pinte chose her Petit Blanc to use the béchamel sauce because of its versatility. A blend of Sauvignon Blanc, Pinot Gris, and unoaked Chardonnay, this wine also has other aromatic varieties like Muscat, Marsanne and Roussanne in the blend. With green citrus fruit, gooseberries, currants and a touch of tropical fruits it blends wonderfully with the Emmenthal cheese too.
What characteristics of a BC Sauvignon Blanc make this pairing work so well?
BC Sauvignon Blanc has its own unique profile in the world of wines and Le Vieux Pin's Sauvignon Blanc was a perfect pairing for this scallop dish. Aromatic and crisp, the acidity of the wine cuts through the richness of the cheese and béchamel sauce each enhancing each other's beauty. Sauvignon Blanc is a grape BC does very well and I am pleased to see BC wineries embracing it.
Are there other BC grape varieties that could be enjoyed with this dish?
Absolutely. Any and all BC bubbles would be fabulous. I think Chardonnay would also dance well with the rich sauce and seafood, perhaps a Schell Wren Chardonnay. I would also suggest a Nagging Doubt Siegerrebe for anyone seeking a beautiful yet harder to find varietal wine in BC that pairs perfectly with seafood.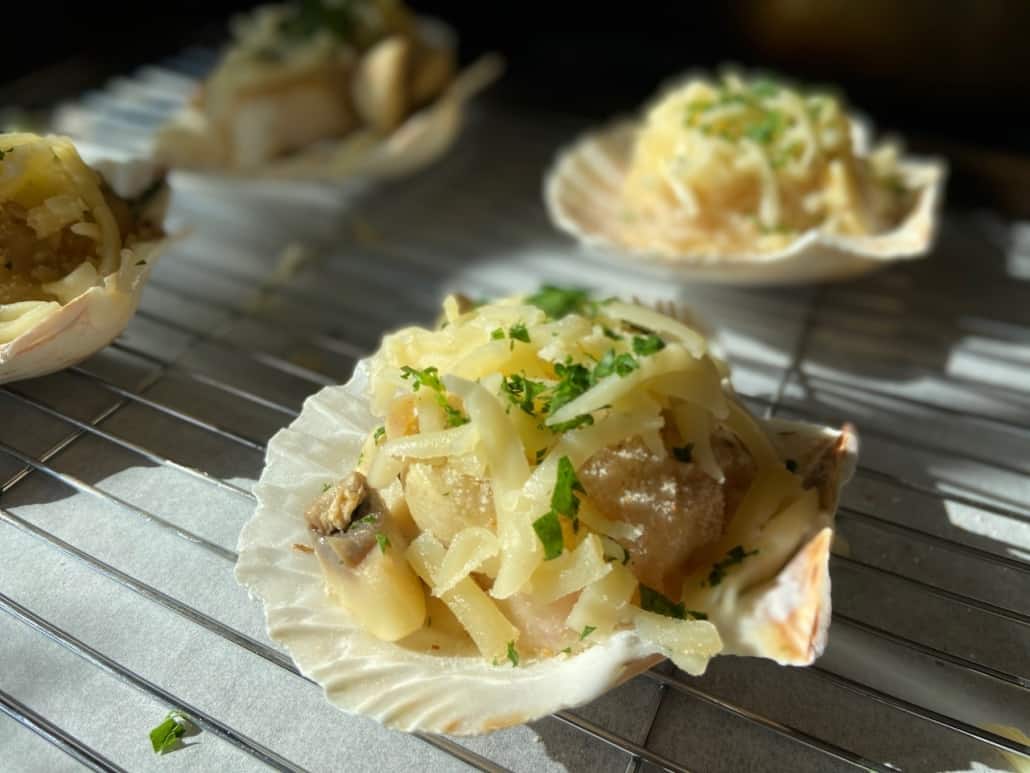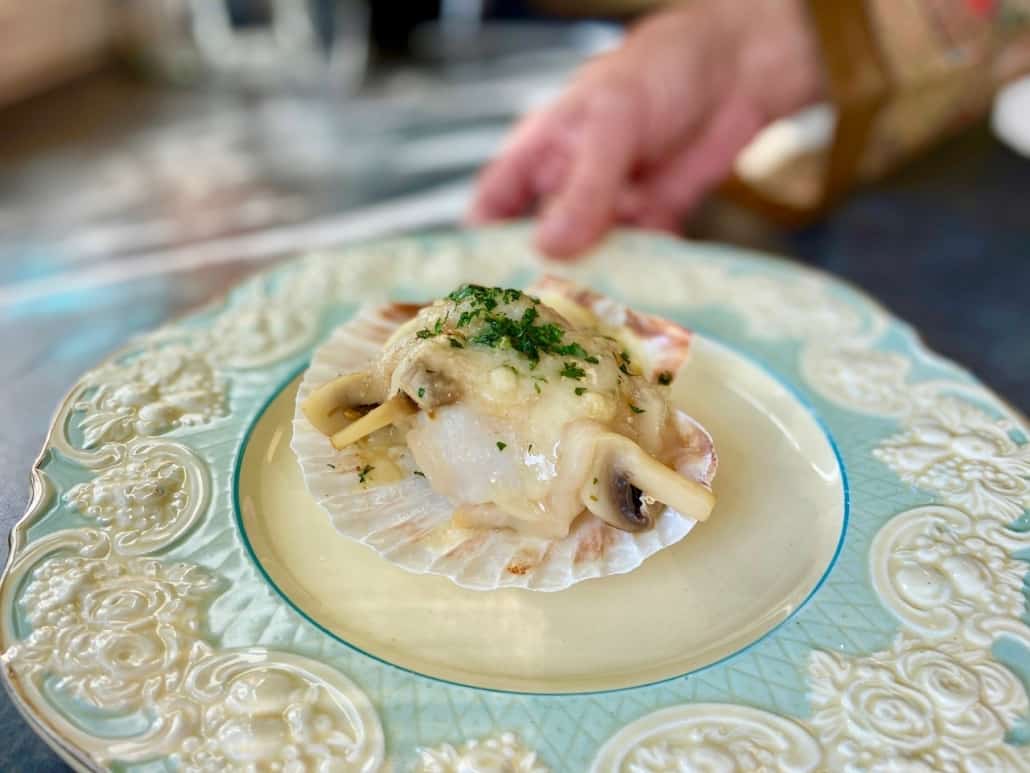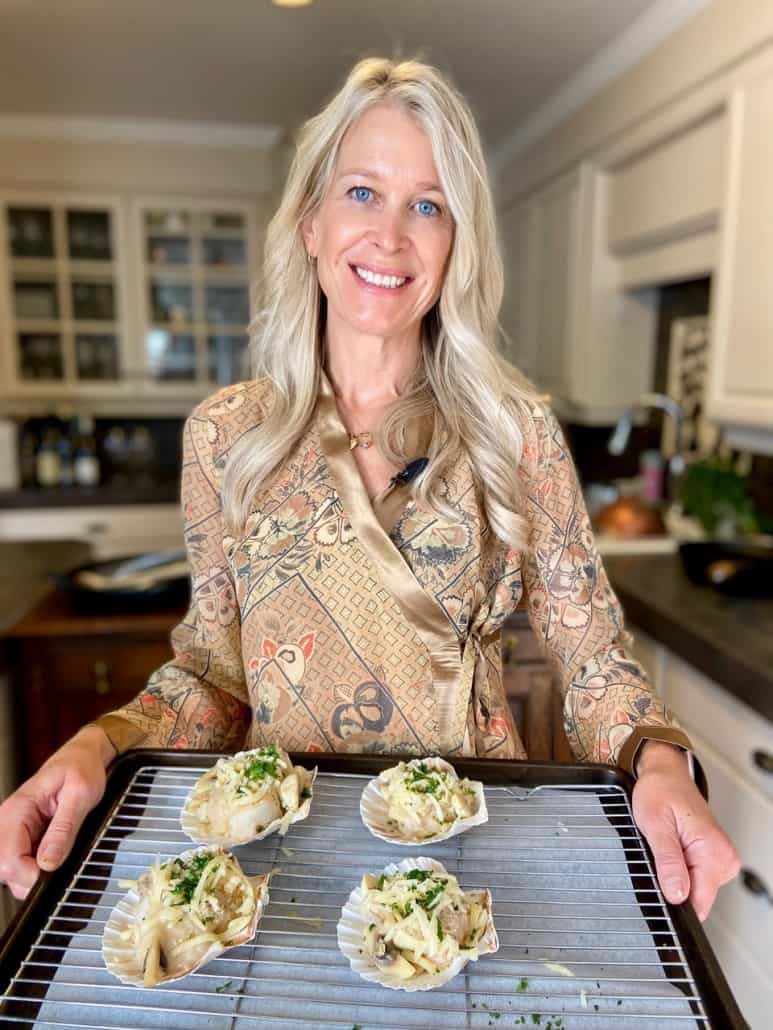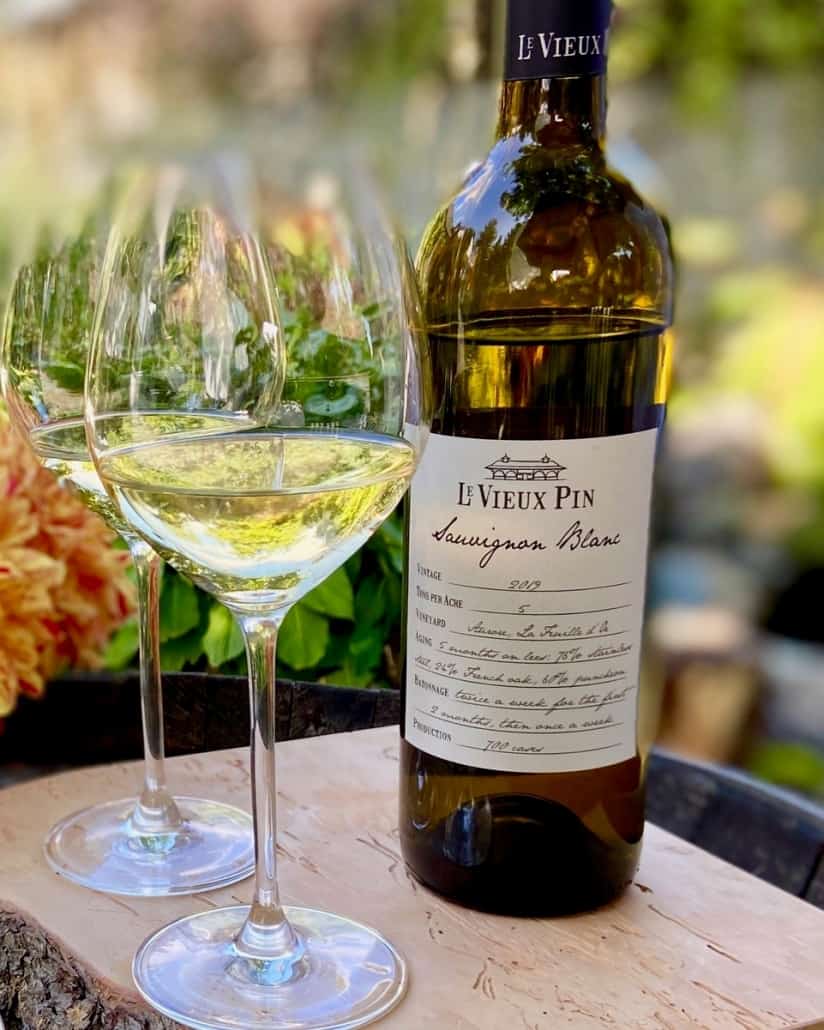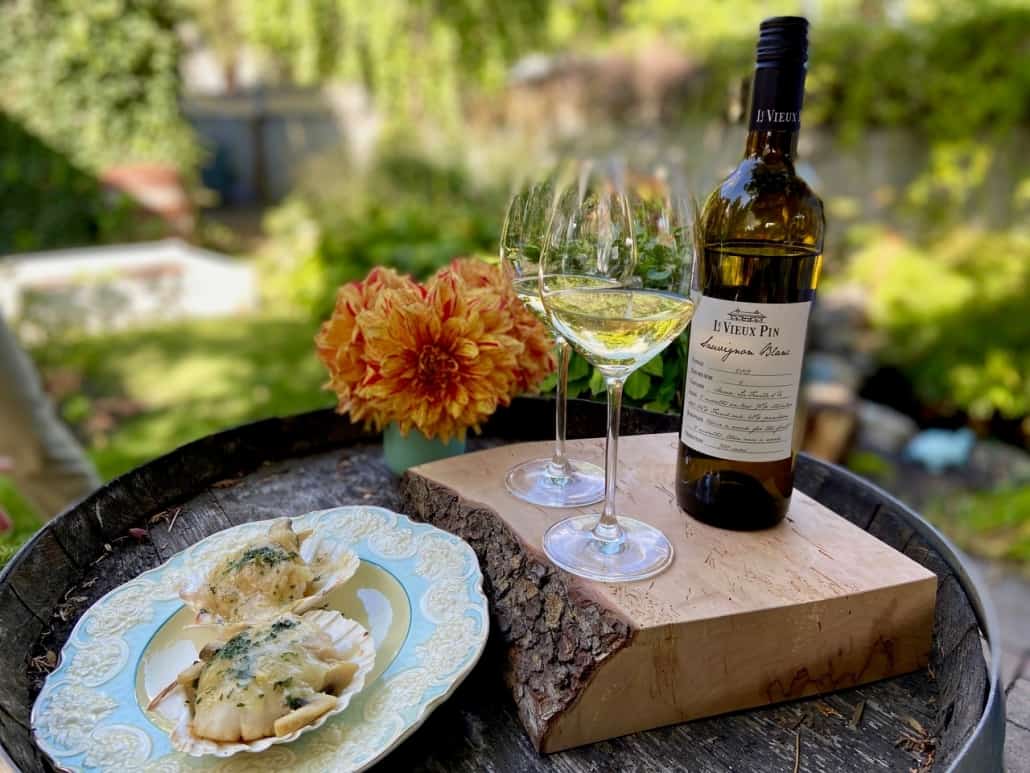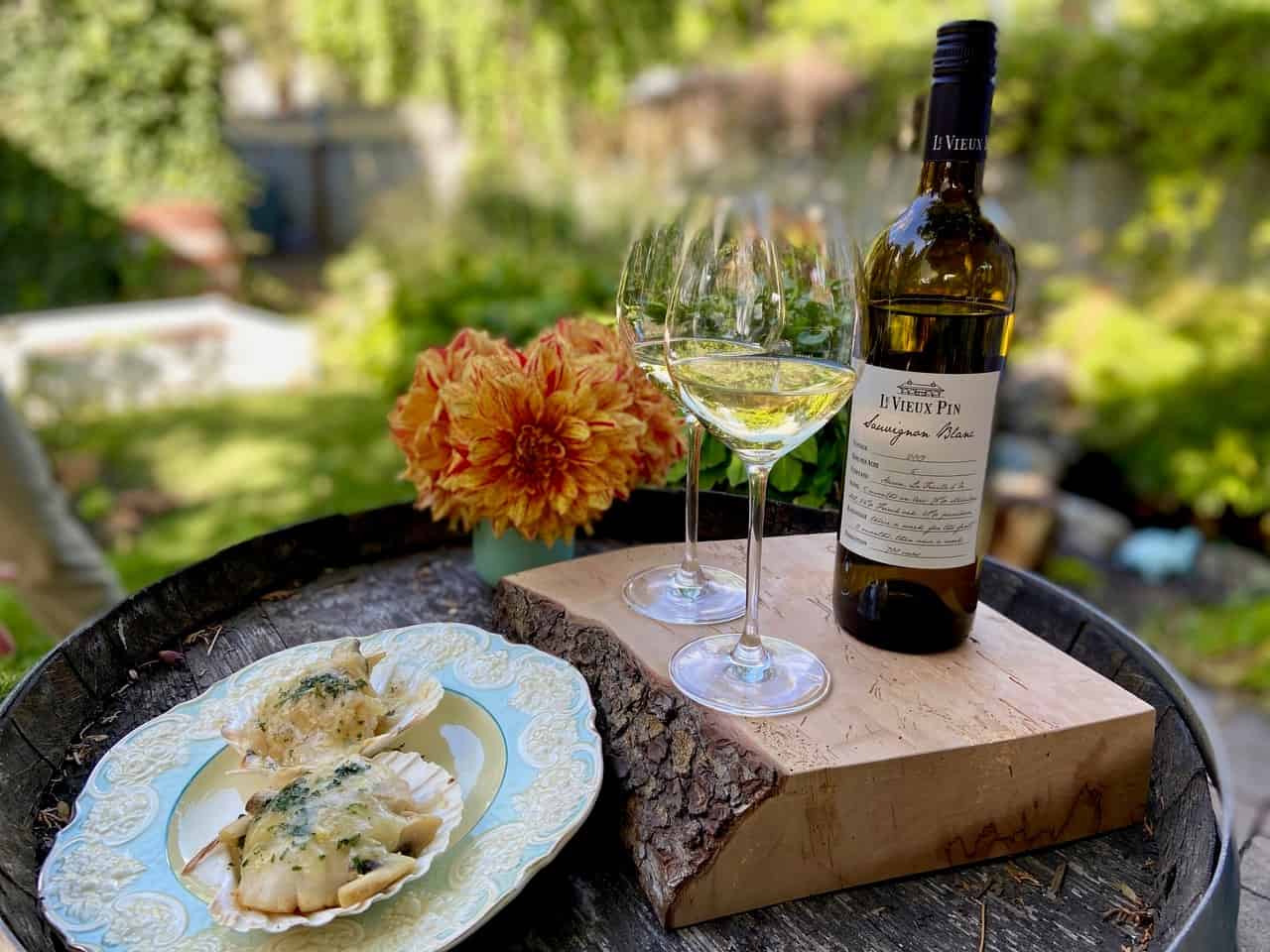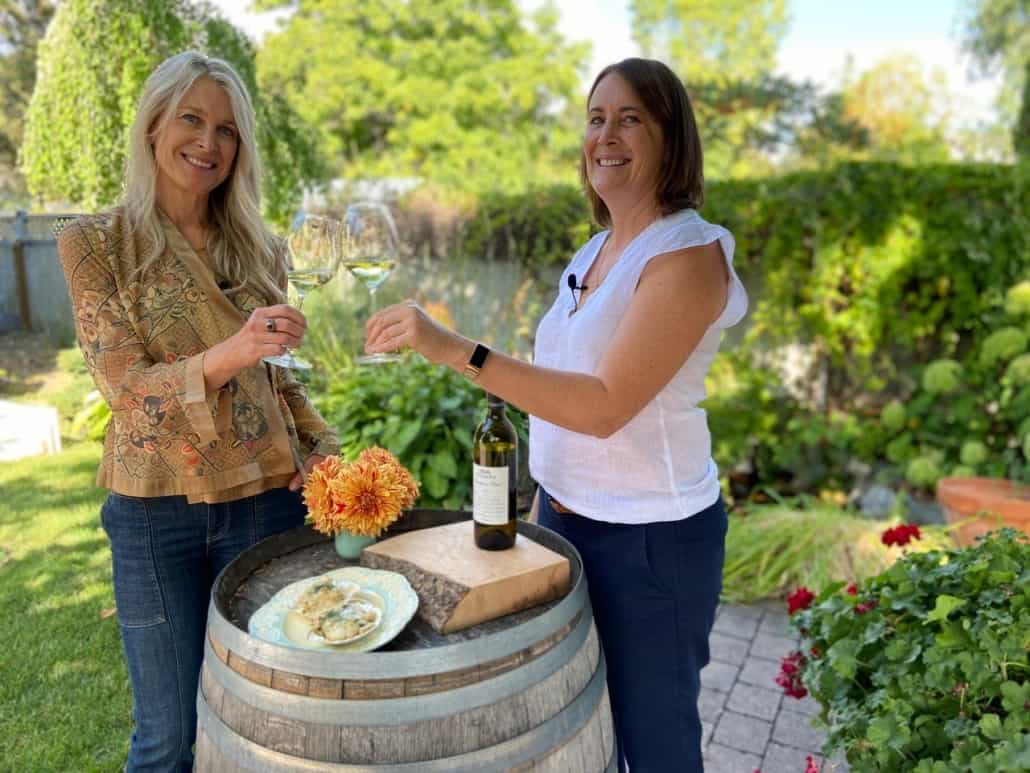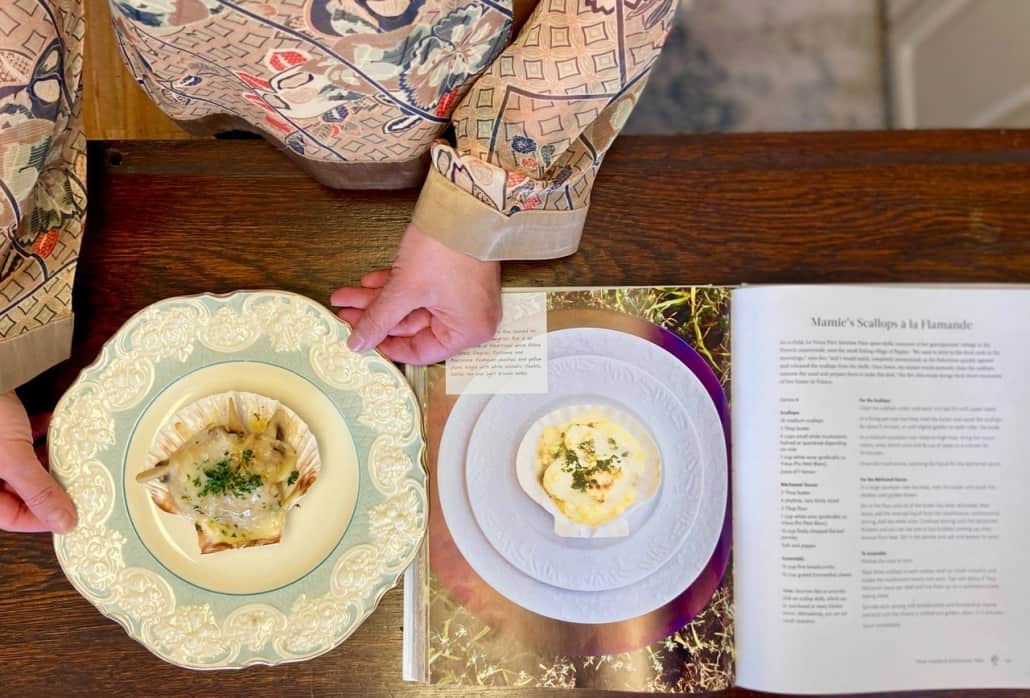 ---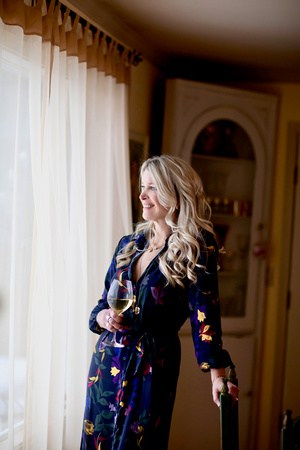 By Jennifer Schell – Jennifer Schell is a highly acclaimed food and wine author, photojournalist and former editor of BC Food & Wine Trails Magazine. Her three cookbooks, The Butcher, The Baker, The Wine & Cheese Maker were bestsellers and have won international awards.  Her fourth book, the B.C. Wine Lover's Cookbook for Appetite by Random House was released this summer. Born and raised on an apple orchard in East Kelowna, Jennifer is a passionate supporter of BC's vibrant farming, food and wine industry and has provided a creative lens inside the valley's landscape and its people for over 15 years.