Four BC Wine Labels. Four Cool Stories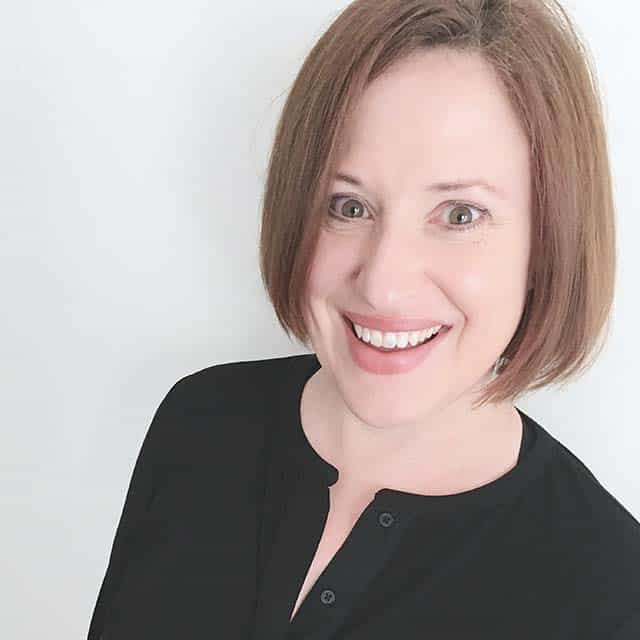 By Shelley Boettcher. Based in Calgary, Shelley Boettcher is an award-winning writer whose work has appeared in newspapers and magazines around the world, including The Guardian, the Toronto Star, The Globe and Mail, Christie's International Real Estate magazine and more. A former deputy lifestyles editor for the Calgary Herald, she is a contributor to Travel Alberta's website, a national wine columnist for CBC Radio's morning weekend shows, and the author of three books about wine. Read her complete bio here. Follow her on Twitter @shelley_wine and @drinkwithmenow. Website www.drinkwithme.com.
Behind every wine label, there's a story. Some, however, are better than others.
Below I list a handful of wines featured at the recent Chef Meets BC Grape festival held in Calgary on May 7, 2019. Each wine is memorable because it's delicious; some even won awards. And every bottle has a passionate, fun, or quirky story to share at your next dinner party or afternoon on the patio.
Black Market Wine Co., 2017 Secret Society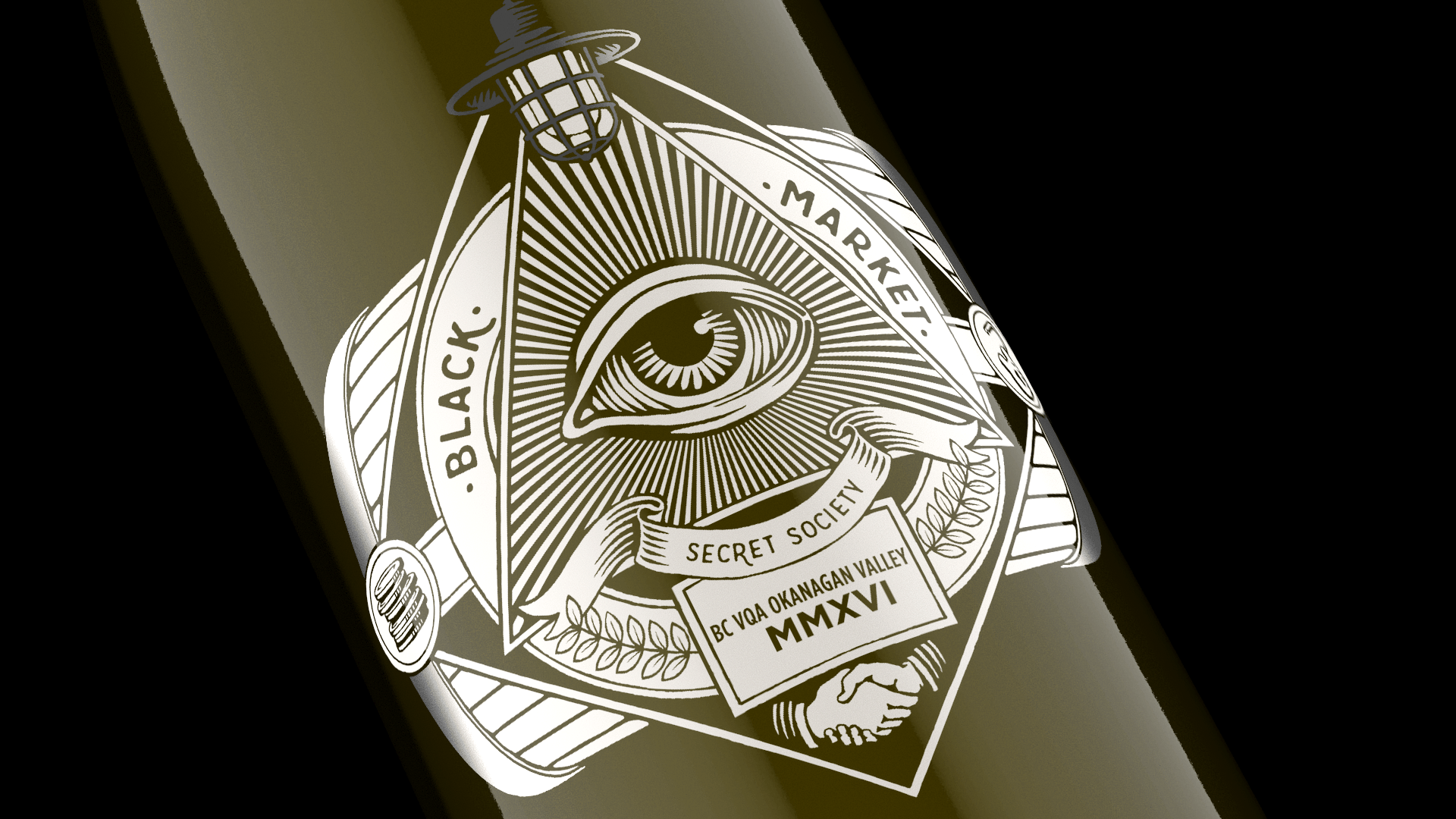 The name Black Market Wine Co. "…is a jab at the frustratingly archaic interprovincial trade laws," says winery co-owner Rob Hammersley.
"Long before we got into the wine business, Michelle (my wife and business partner) and I used to travel from Calgary to the Okanagan Valley in search of great small wineries — ones that you could never find in the market in Alberta. We'd load up our car with cases and cases of wine, and then 'smuggle' it back over the border into Alberta."
The couple took the name and their story to graphic designer Bernie Hadley-Beauregard at Vancouver's Brandever studio. "What he came up with for S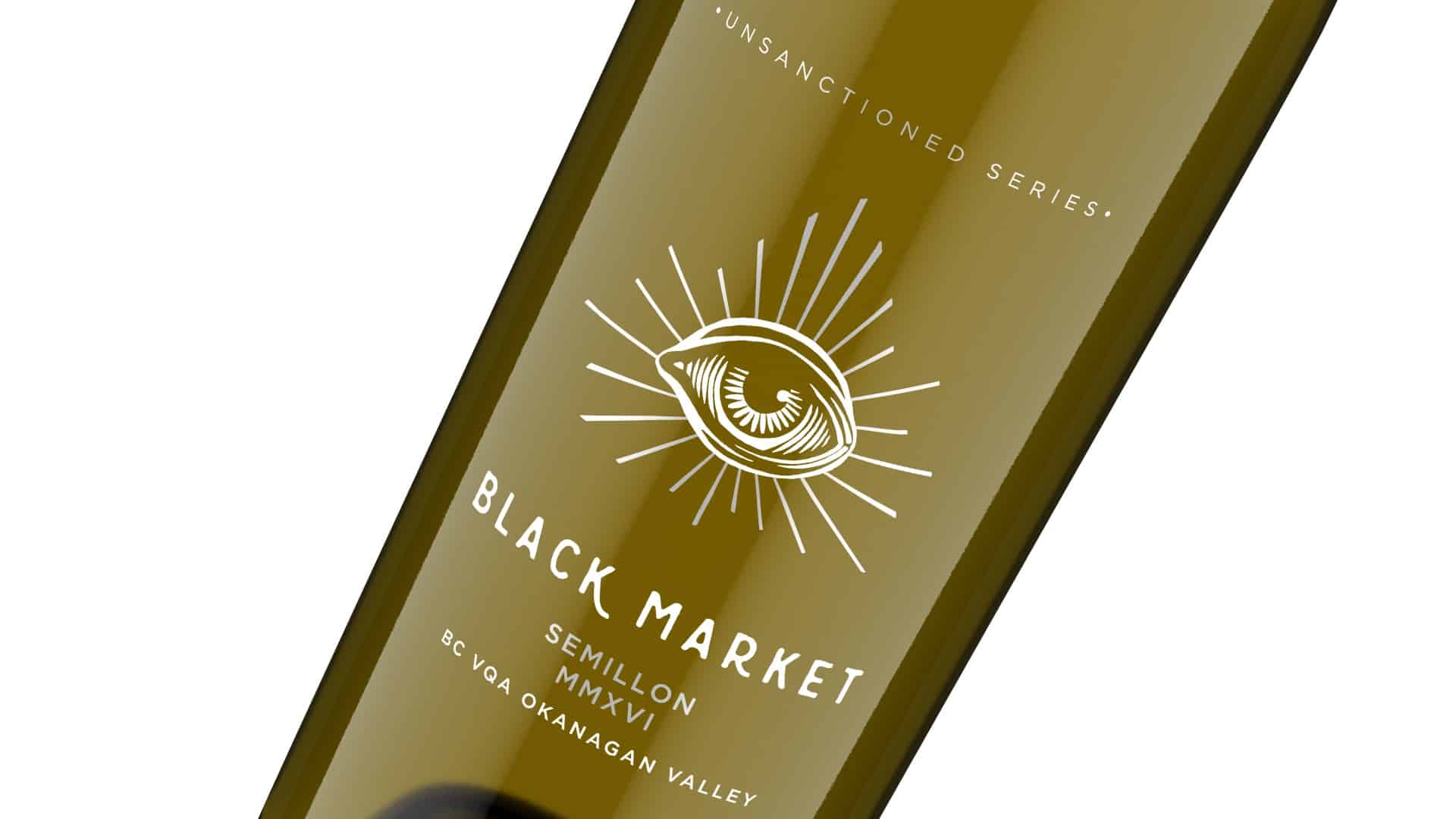 ecret Society was an Illuminati-inspired visual incorporating symbols to represent the underground wine trade.  The use of the eye in our labels and logo is a constant reminder of those watching over all the 'bad' things we're doing!"
Moon Curser 2017 Arneis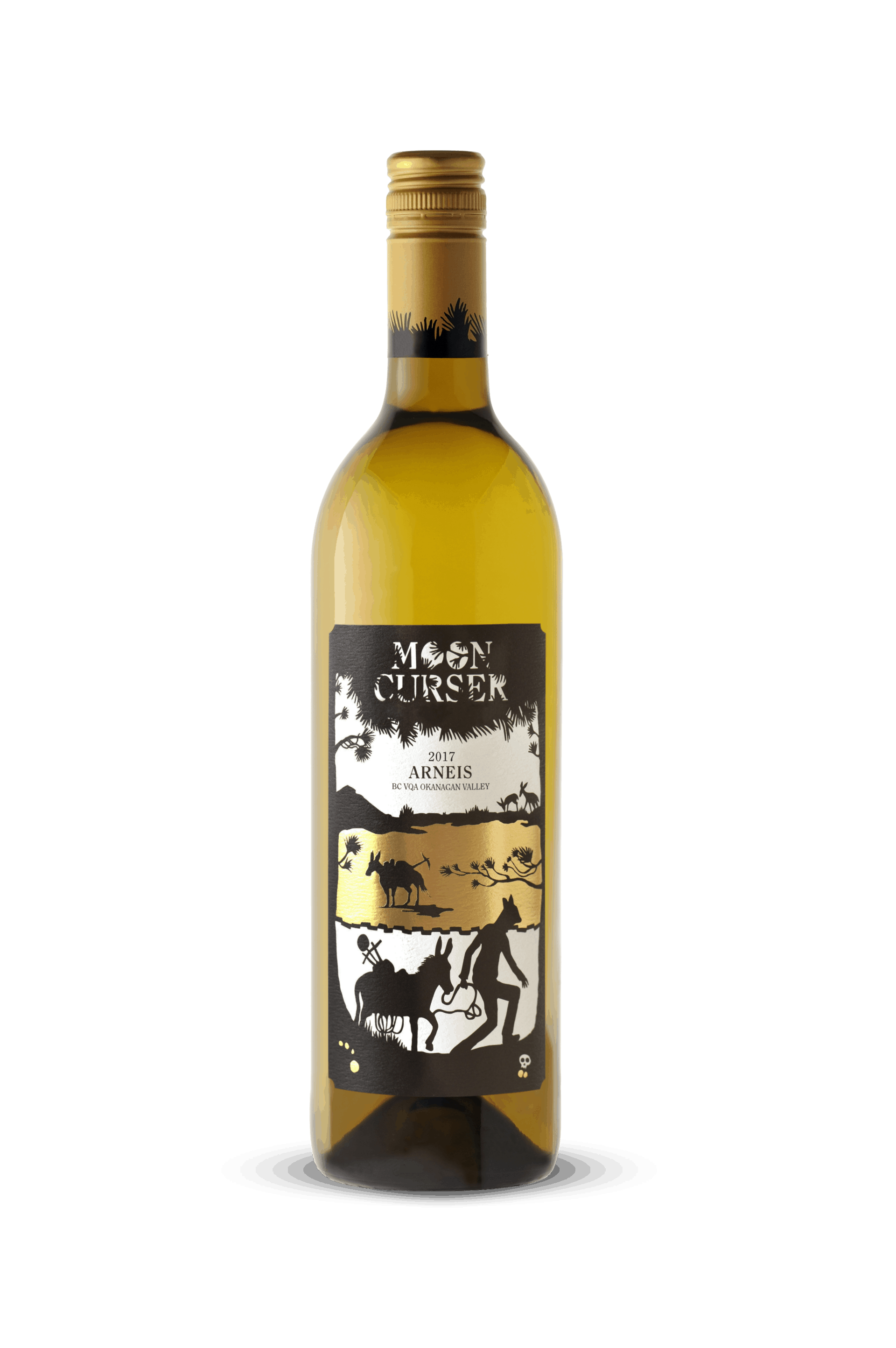 "Moon Curser is a synonym for 'smuggler' and is meant to reflect history of Osoyoos, the small border town in the South Okanagan where we are located," says Beata Tolley,  who is Moon Curser Vineyard's co-proprietor.
"Back in the gold rush days, many gold seekers would travel to this area from California, looking for gold, and then try to smuggle the gold back without paying duty or taxes. Hence the concept of cursing the moon — darkness was definitely a friend when trying to cross the border."
American artist Andrea Dezso, who specializes in hand-cut paper, mosaic and embroidery, designed the Moon Curser label illustrations. Each contains references to South Okanagan wildlife: deer, fox, even a tiny bat. "The gold pick, the mule, the saddle bags on the Arneis label all reference the gold mining and smuggling activities of days past, as does the wide swath of gold and the little gold nuggets in the corners of the front label," adds Tolley.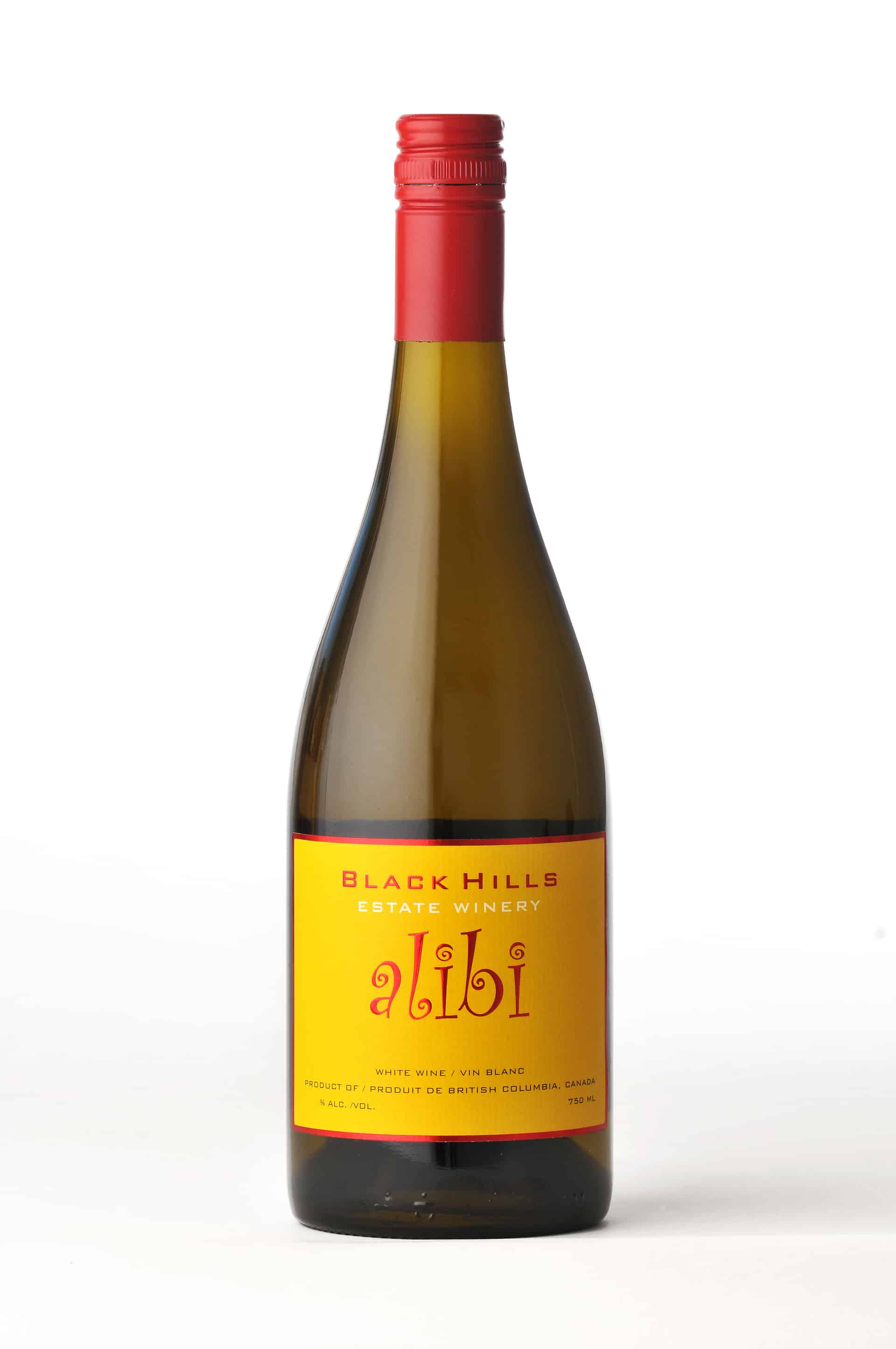 Black Hills Estate Winery 2017 Alibi
http://www.blackhillswinery.com/
Black Hills Estate Winery gets its name from its location on the corner of two South Okanagan roads, Black Sage Road and Black Hills Road.
The name Alibi, however, is considerably more complex. When the original Black Hills winemaker, Senka Tennant, was travelling in France, she met Didier Dagueneau.
A free-spirited winemaker in the Loire Valley, Dagueneau built his reputation on adding Semillon to his Sauvignon Blanc wines. The blend that shocked other Loire winemakers, but earned him top points from critics around the world.
He and Tennant quickly became friends and when she returned to the Okanagan Valley, she created Alibi — a Sauvignon Blanc-Semillon blend — in homage to him and his wines.
"The label's yellow colour was inspired by Dagueneau's sunny disposition, while the curly letters reflected his goofy personality," says Glenn Fawcett, Black Hills Estate Winery's Chief Wine Evangelist.
After Dagueneau died in 2008, the Black Hills team held a memorial. "We bought a bunch of his wines and held the Dead Winemaker's Society tasting," Fawcett recalls. It was, he says, a fitting way to celebrate the life of someone who had influenced the winery team in such a big way.


Culmina Family Estate Winery, R&D label, which includes a red, rose and white blends.
The co-owner of Culmina Family Estate Winery, Donald Triggs has a very personal connection to the R&D label, which started as "research and development," Triggs says. "It was about the whole winery vision — reaching for excellence in the vineyard, understanding the soil types," he says.
"We had six different weather stations so we could understand the nuances of the mountain shadows."
Then his daughter Sara Triggs — Culmina's sales and marketing manager — realized that R&D wasn't just about research and development in the Triggs family. You see, Donald Triggs has a twin brother Ron: Ron and Don, R&D.
With that in mind, she tracked down a photo of the brothers when they were kids and turned it into the R&D labels.
Luckily, the Triggs twins took it in stride.
"Ron and I are very good friends," Donald Triggs says. "We probably talk two or three times a week."
And yes, sometimes it's over a bottle of wine.
Four cool, inspiring stories. Four BC wine labels. And there are many more to discover. So, what are you waiting for?