Summer fun in wine country. Sip and savour the best of BC food and drink at these events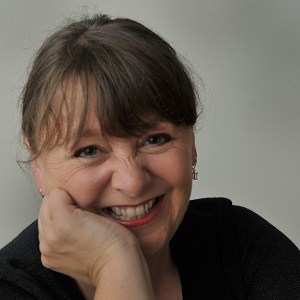 By Joanne Sasvari –  Joanne is a food, drink and travel writer who contributes to Postmedia publications, Destination BC and WestJet Magazine, and is the author of the forthcoming Wickaninnish Inn and Vancouver Eats cookbooks. She is also editor of The Alchemist and Vitis magazines. Learn more about Joanne here. Follow her on Twitter @JoanneSasvari.
Grapes love the summer sunshine, and so do we. Now that the warmer weather and longer days are here, we just want to get out and savour all that wine country has to offer. Luckily, there's plenty to do, from long table dinners to vineyard concerts, festivals, races, markets and so much more. Here are just a few events to add to your calendar from May to September. Meet you in wine country!

Limited tickets available for Taste of the Okanagan on June 8. Book now!
MAY
Creston Valley Blossom Festival. May 17 to 20
The arrival of spring, heralded by trees bursting into pink and white blossom, is indeed something to celebrate, and this Kootenay town does it right, with a Friday night kickoff concert, a parade and picnic, Saturday street fair, a classic show and shine, the great Creston Chili Cook Off, and more. Visit blossomfestival.ca
Spring Farm to Table Lunch at Mission Hill Family Estate. May 19
Stop by the outdoor market featuring produce from Unearthed Farms, then grab a seat for the al fresco lunch. Enjoy the winery's new spring releases along with a three-course meal of farm-fresh ingredients. Visit Missionhillwinery.com
BC Tasting Games Finale. May 21
There's no better way to test your palate than this lively blind-tasting competition hosted by Master of Wine Rhys Pender. At each of the three earlier divisional events (April 23, May 14, May 7)  three celebrated wine experts blind tasted five wines to guess what they were—while the audience did the same. The winners of each event and the top-scoring audience members compete in the finale while guests can enjoy a wine-tasting flight, small bites and a whole lot of fun. Visit TastingGames.ca
Dinner in the Vineyard at Quails' Gate Winery. May 22 to August 7
On Wednesday and Thursday nights all summer long, grab a seat at the long table in the vineyards overlooking Okanagan Lake, and enjoy a four-course- farm-to vineyard dinner, paired with Quails Gate's award-winning wines. Visit QuailsGate.com
Half Corked Marathon Weekend. May 24 to 26
Sure, there's some running involved, but this event is as much about the wine and costumes as it is about calories burned. Costumed runners dash the vineyards around Oliver, stopping at for a taste of wine. But this fun run—named the Canadian Tourism Awards' Canadian Event of the Year in 2017—sees costumed runners dashing through the vineyards around Oliver, stopping here and there for a taste of wine. Afterwards, everyone gathers at the Party! at the Finish Line, a fun afternoon of entertainment, food, wine, friends and family. Race tickets are only available by lottery, which is now closed, but you can still enjoy the finish line festivities. Visit oliverosoyoos.com
Vineyard Stage Concerts at Wild Goose Vineyards & Winery. May 25 to August 16
Wild Goose kicks off its annual vineyard concerts series with a performance by roots and blues singer Suzie Vinnick, a three-time Juno Award nominee, CFMA Award winner and a 10-time winner of the Maple Blues Award (though you may know her best as the voice of Tim Horton's). The series continues with Hector Anchondo on June 22, Crystal Shawanda on July 27 and Sue Foley on August 16. Visit Wildgoosewinery.com
Big Day Out at Unsworth Vineyards. May 26
In Vancouver Island's Cowichan Valley, Unsworth Vineyards hosts an open house and wine release party, with live music, special tastings and vineyard tours with vineyard manager Andrew Watts. Unsworth Restaurant will also offer a special four-course winemaker's dinner featuring the regions of France and wine pairings with winemaker Dan Wright. Limited seating, reservations required. Visit Unsworthvineyards.com
JUNE
BC Seafood Festival. June 7 to 16
Head to Comox on Vancouver Island for 10 days of celebrating all the deliciousness from the ocean at western Canada's largest seafood festival. "Dock Days" feature boat tours, whale watching and fishing, along with seafood-rich socials, all leading up to the Signature Weekend held in beautiful Filberg Heritage Lodge & Park. Guests can enjoy chef demos, an oyster shucking competition, and the BC Seafood Festival Chef Challenge, and graze their way through seafood, beer and wine tasting stations while listening to live music. Plus there are touch tanks and interactive displays for the little ones. Visit bcseafoodfestival.com
Chef Meets BC Grape—Taste of the Okanagan. June 8
This is your best opportunity to taste the best that BC wine country is producing. This festival-style outdoor extravaganza at historic See Ya later Ranch in Okanagan Falls has become one of the highlights of summer. It features tastings from 49 BC wineries, as well as wine masterclasses, chef demonstrations, wine and food pairings, and a variety of food stations with dishes prepared by 10 of the country's top chefs. Visit ChefMeetsBCGrape -TasteOfTheOkanagan
Mission Hill Concert Series. June 16 to July 21
The amphitheatre at Mission Hil comes alive this summer with some of the best sounds in the Okanagan Valley. On June 6, it's RAIN: A Tribute to 6the Beatles. On July 21, it's the multi-million-selling singer songwriter Michael McDonald. And on June 8 and 9, for Mission Hill Privilege Members only, the winery is offering two shows by the legendary musician, composer and producer David Foster. The winery is also offering a range of concert packages, including four-course dinners and other experiences. Visit Missionhillwinery.com
Summer Solstice Taco Night at Da Silva Vineyard. June 20
Welcome the official arrival of summer with authentic Mexican street tacos with all the fixin's, courtesy of the Da Silva winery chef Abul Adame. Vegetarian, vegan and gluten-free options are available. Visit Dasilvavineyards.com
Live @ TIME Winery & Kitchen. Starting June 20
Sit back, enjoy a sip of wine, a bite to eat and the sounds of live music from some of the Okanagan Valley's own scene. On the third Thursday of every month this summer, TIME will host a local live music series, starting with the smooth country-meets-folk harmonies of Aidan Mayes and Mandy Cole on June 20. On July 18, it's Harvey K., drummer, mandolin player, singer and veteran of the Canadian music scene. Plus there are happy hour specials available, making this the perfect trifecta of food, wine and live music. Visit Timewinery.com
The Grand Sommelier Express. June 22
All aboard! This heritage steam train rolls through Summerland to the KVR station for a party featuring live music and gourmet food paired with local wines, ciders, beer and spirits. While on board you'll enjoy breath-taking scenery and wine with local vintners, all in an atmosphere of old-world elegance. Visit BottleNeckDrive.com
JULY
Surrey Fusion Festival. July 20 and 21
Music, food and culture come together at this epic event in the Fraser Valley. All across Holland Park, pavilions feature the food and culture of countries from around the world, from Albania to Venezuela. Plus there is live music, dance performances and plenty of activities for kids of all ages. Visit Surreyfusionfestival.ca
AUGUST
Feast of Fields. August 11 (Kelowna). August 25 (Saanich). September 8 (Richmond)
Wine glass and linen napkin in hand, guests wander through the grounds at Kelowna's Caldwell Heritage Farm or Rabbit River Farm in Richmond, celebrating the connections between farmers and cooks, farm folks and city folks, at this wandering harvest festival. Enjoy gourmet fare from B.C.'s top chefs, farmers, fishers, ranchers, food artisans, vintners, brewers and distillers. Visit feastoffields.com
Ribfest Langley. August 16 to 18
Now that's a smokin' hot event in the Fraser Valley. It's all about barbecue at Ribfest, meat cooked slow and slow and sweetly smoky, especially ribs, but also other meats and even vegetarian and vegan options. Plus there will be live music, local beverages including wine, and even some line dancing. Visit Ribfestlangley.com
Kaslo Jazz Etc Festival. August 2 to 5
This is one of BC's signature events, and one you should experience at least once in your lifetime. Every BC Day long weekend, jazz and other musicians take to the floating stage just off beautiful Kaslo in the heart of the Selkirk Mountains. There's always a diverse range of musical genres, as well as refreshments (wine!), crafts, workshops and children's entertainment. Most of all, it's a completely laidback event in a breathtakingly beautiful setting. Visit Kaslojazzfest.com
SEPTEMBER
Hills Garlic Festival. September 8
Raise a glass to the stinking rose and all the arts, crafts and delicious foods you can make with it. This annual event in the village of New Denver, by the shores of silvery Slocan Lake, also features live music, a poetry contest, a heaviest clove contest and a puppet theatre. Visit Hillsgarlicfest.ca