BC's Harvest Treasures Together Make a Special Treat
One of BC's most delicious, sweet treats comes in the form of wine. Late Harvest wine and the iconic Icewine are both made from grapes that have dehydrated on the vines naturally intensifying the sugar content and making for the perfect dessert on their own or paired. Icewine is a national treasure that helped put us on the international wine stage and continues to be an ambassador for our industry. Icewine is a rare treat that is only produced in countries that have winter temperatures that go low enough to freeze the grapes on the vine making it one of our unique superpowers in Canada.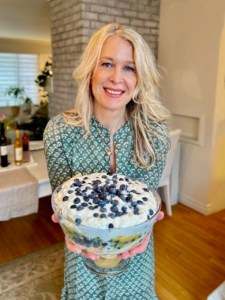 The creation of Icewine is a serious labour of love. Winery crews are on standby in the winter at the ready to pick at any time of the day or night when temperatures hit the required -8 degrees to pick. The grapes must be frozen and the ambient air temperature must be -8° C or lower at the time of harvest to qualify as a true Icewine. Producers must also arrange for direct transport from picking to pressing to ensure that the grapes are pressed in a continuous process while they are still frozen.
Similar in flavour and texture to Icewine is Late Harvest wine, which does not have the strict regulations guiding the winemaker's hand and the grapes do not have to be frozen to pick and crush. In this case, the wineries just allow the grapes longer 'hang time' on the vines to allow them to shrivel and concentrate their sweet natural flavours before crushing.
There are so many BC dessert wines to choose from – plan a tasting tour and pick up an array of your favourites. Best served chilled, the wines are usually lower alcohol content too and perfect on their own to finish a meal or pair beautifully with desserts featuring local fruits like blueberries.
BC blueberries are another one of our province's agricultural treasures and one of my favourite local fruits to use in desserts. Did you know that BC produces 96% of Canadian highbush blueberries and Canada is one of the top 10 largest producers of highbush blueberries globally? There are currently 11,000 hectares (26,000 acres) of highbush blueberries being farmed here. Driving through the Fraser Valley, you will find rows and rows of these beautiful blueberry bushes and farms galore. Many are U-Pick farms, and it is so fun to be able to fill your own pail.
Thankfully, blueberries also freeze very well allowing us to enjoy them year-round. A must for smoothies, blueberries have many health benefits
(visit BC Blueberries here to read more). When shopping for blueberries, look for the terms "cultivated", "high bush" "Buy BC" or "Product of Canada" on the packages to make sure your blueberries are from BC and mark your calendars to celebrate BC Blueberry Day on July 15, 2023 and perhaps book a farm visit that day. Hooray for BC blueberry farmers!
A deliciously decadent dessert, this dish is a wow and a celebration of fresh, sweet blueberries in all their natural glory. Perfect to impress family or friends and it can be adjusted to serve a crowd and made easier by taking shortcuts like purchasing the lemon curd. Best of all, it is a make ahead dish, so no last-minute fussing.
Lemon and blueberry go together like "Ra ma la ma la ma ka dinga kading a dong" and the Italian liqueur limoncello is the perfect addition making this cake extra special. And to make it even more special, we have a BC Limoncello created on Vancouver Island by Tofino Distillery!  I created this recipe in a trifle dish to show the layers through the glass, however it is easier to use a square or rectangle baking dish to line up the fingers better and makes it easier to serve. The layers will present themselves in the cut pieces. The magic of ladyfingers is they soften overnight while they soak up the limoncello, cream and condensed milk, transforming into cake.
PS This dish can also be created in individual bowls or the cute, short wide mouth mason jars. You will just need to break the ladyfingers in half.
Explore BC Icewines | Explore BC Late Harvest wines | Plan Your Trip to BC Wine Country
---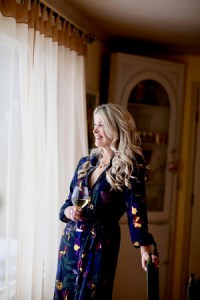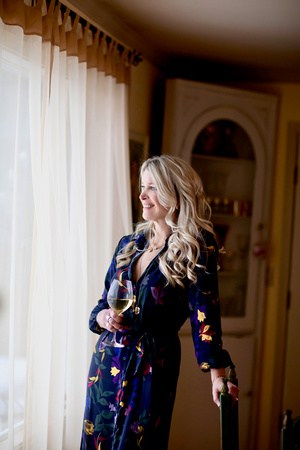 By Jennifer Schell  – Jennifer Schell Lirag is a highly acclaimed, international award-winning food and wine author, photojournalist and champion of BC's local food, wine and farm community. Jennifer's bestselling new book The BC Wine Lover's Cookbook published by Appetite by Random House continues the celebratory theme set in her first three cookbooks, The Butcher, The Baker, The Wine & Cheese Maker, all bestsellers. Born and raised on an apple orchard in East Kelowna Jennifer and her books were the first to spotlight the amazing community of food, drink and farming community in the Okanagan. " Follow her on Instagram at @Jennifer.Schell.8. See more at jenniferschell.com