Another Big Win For BC Wine! Celebrate BC Day with some of these award winning BC wines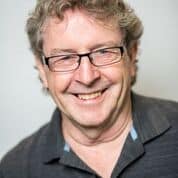 David Lawrason – David has been a wine writer, educator and judge in Canada for over 30 years. Formerly wine columnist for the Globe and Mail and founder of Wine Access magazine he is now a principal, critic and writer for WineAlign.com, and co-chief judge of the National Wine Awards. He also teaches the Canadian Wine Scholar course with Fine Vintage Ltd.
There was a huge announcement for British Columbia wine on July 31!
Road 13 Winery of the Golden Mile Bench sub-appellation in the Okanagan Valley was named Winery of the Year at the 2018 National Wine Awards of Canada, returning the honour to BC after a spate of six victories for Ontario wineries in this decade.  In the prior decade British Columbia completely dominated these awards with four titles to Mission Hill Family Estate Winery, and other victories by CedarCreek Estate Winery, Sandhill Wines, Jackson-Triggs Okanagan and Nk'Mip Cellars.
But the prestige involved in winning big at "The Nationals" has escalated in step with the growth of the industry and the awards themselves. This year 274 Canadian wineries entered 1871 wines, that were tasted in Penticton over five days in June by 20 top wine critics from seven provinces.  I am biased as co-chief judge along with Anthony Gismondi of Vancouver, but the level of competition is so intense that I think the results are far more important – especially to the winemakers – than many of the international competitions entered by Canadian wineries.
But we Canadians do love to be acknowledged by the rest of the world and British Columbia has always fared well abroad. It began in 1994 when Mission Hill Family Estate Winery 1992 Grand Reserve Barrel Select Chardonnay won the Avery Medal as top Chardonnay at the International Wine & Spirits Competition in London. The wine world was agog that BC made anything other than Icewine, let alone a world-beater Chardonnay. Then in 2006 Jackson-Triggs Okanagan 2004 Grand Reserve Shiraz took a Best Shiraz trophy at the same judging, proving the Canada could make great red wine as well.  And wasn't that prophetic, as no less than four BC Syrah/Shiraz took Platinum Medals at this year's Nationals, the best performance by any red grape variety.
The big win by Road 13 Winery at the Nationals comes after several top ten finishes for the Luckhurst family. They have been so close many times, and a perennial favourite among judges and consumers alike.  Road 13 Winery has always had a niche with the Rhone varieties, led by Syrah and blends that include it.  But Bordeaux-style reds have always done well too – as well as still and sparkling Chenin Blanc from a block of old vine stock. This year a gorgeous Roussanne – a white grape originating in the south of France – took a Platinum Medal and pushed Road 13 over the top.  So Mediterranean whites join Mediterranean reds on the radar for the southern Okanagan.
Another major story for BC Wine in the 2018 Nationals was the break out of wines from Vancouver Island and the Gulf Islands. Two very good, warmer vintages in 2015 and 2016 created a clutch of award winners from more established wineries like Averill Creek Vineyard, Blue Grouse Estate Winery and Unsworth Vineyards in the Cowichan Valley, plus upstarts like Emandare Vineyard, Rathjen Cellars and Sea Star Vineyards (on Pender Island).  Sparkling wine, Pinot Gris, Pinot Noir and perfumed Germanic whites and blends also performed well.
In closing I would like to speak from a more personal viewpoint based on over 30 years of tasting BC wine.  I live in Ontario but was born in BC. I worked in BC on Kootenay Lake as a younger man, and I have been in BC wine country umpteen times. I have also travelled the wine globe for 30 years, and I taste hundreds of wines every month from all over the world, with Canadian wines often side by side.
What is happening right now in the Okanagan Valley, Similkameen Valley and on Vancouver Island and in the emerging regions is nothing short of incredible, certainly from a local and national perspective, but an international perspective too.  BC is blessed with one of the world's best and most unique winegrowing environments.  The energy, experimentation, competition and passion among BC winemakers is second to none. The number of new, seriously good wines and wineries is astounding.  And it is all growing so fast that the head spins.
Something to be proud of as you celebrate BC Day with a glass of BC Wine in hand.
Looking to celebrate BC Day with an award-winning BC VQA Wine? Check out the full list of award winning BC wines from the 2018 National Wine Awards of Canada here.