Personalize your next trip to BC Wine Country, here's some tips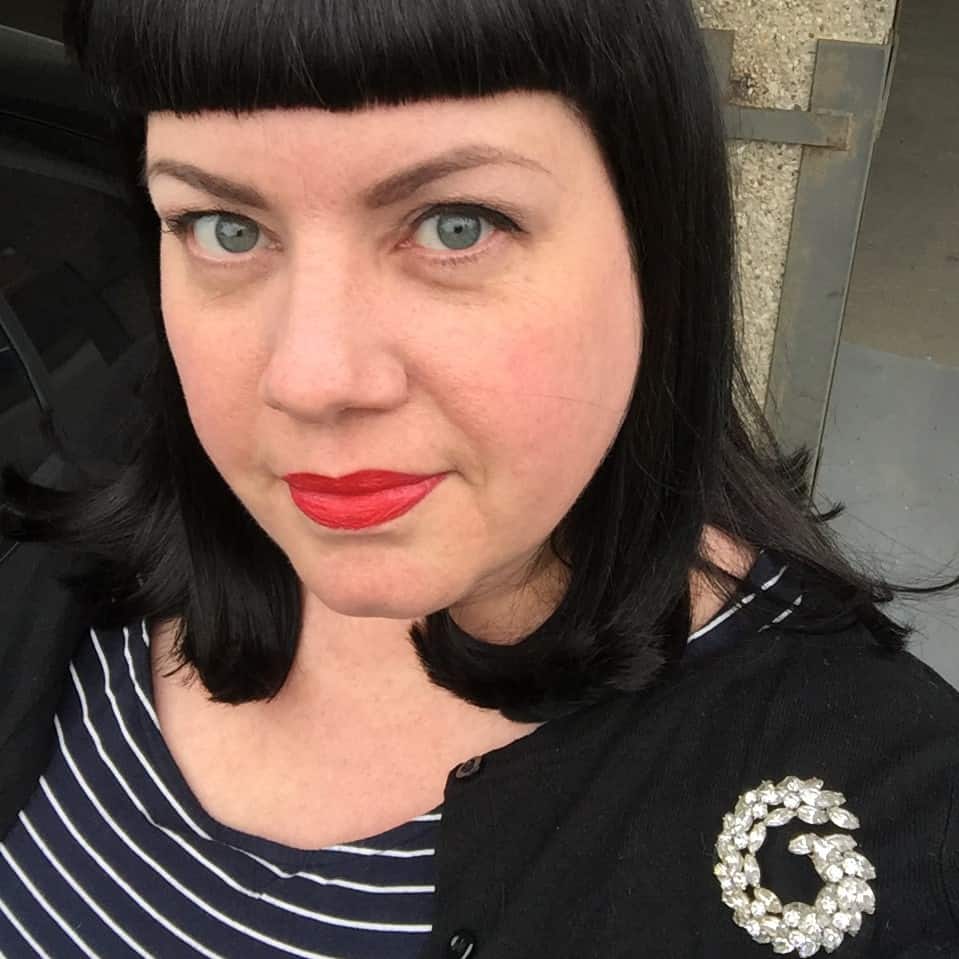 Gwendolyn Richards – A food writer and editor, photographer and author of two cookbooks, Pucker: A Cookbook for Citrus Lovers and Souper Kids — a fundraising book coedited with Soup Sisters founder and CEO Sharon Hapton, which was just shortlisted for a Taste Canada award. She writes about all aspects of food and dining — from must-try dishes and recipes to cook at home — for a variety of publications, including FoodNetwork.ca, Westjet Magazine and Avenue Calgary. She has a passion for burgers, patent shoes and never turns down a glass of rosé.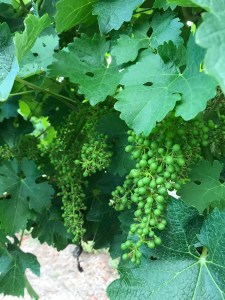 Along the string of lakes that slice through the centre of the Okanagan Valley, the slopes are lined with leafy vines just starting to show fruit. In these early days of summer, bunches of bead-sized grapes — all green for now, no matter what the varietal — are only the promise of a bottle of wine to come.
Wineries dotted throughout the Okanagan Valley will take those bunches and transform them into floral Gewürztraminers, peppery Syrahs or crisp, blush-coloured rosés ideal for summer sipping. Each winery, with its individual terroir and winemaker, offers something different in the bottle. And with their ever-increasing numbers, it can be difficult to decide which to visit when visiting the areas between Osoyoos and Kelowna/Lake Country.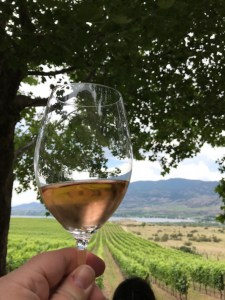 Those fortunate enough to snag tickets to this year's Chef Meets BC Grape on June 23 had an advantage. Food Network Canada stars and winery chefs joined with a myriad of wineries on the See Ya Later Ranch property, just south of Penticton for an afternoon of nibbling and sipping — a one-stop exploration of some of the valley's best offerings. Those who couldn't make it should take heart: you can build your own incredible itinerary by checking out some of these spots.
The special event tents may be put away for another year, but a stop at the See Ya Later Ranch is still highly recommended for a tasting. Try their Pinot Noir and Chardonnay and then head outside and look up the steep pitch of vines. This winery boasts some of the highest-altitude plantings in the valley and the carpet of tidy green rows sloping to the sky is a sight to be seen.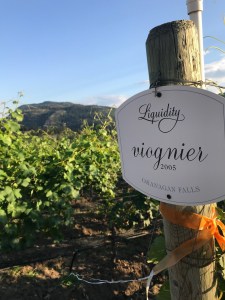 Just across the highway, Liquidity Wines offers a modern tasting room and restaurant overlooking their vines. Until Labour Day weekend, the winery is hosting a portion of the National Geographic Photo Ark project — profile images of some of the thousands of mammals, amphibians, birds and insects that live around the world. The photographs are dotted throughout the building and along a small walk outside. Sample their deeply pink rosé with its summery notes of rhubarb and strawberry or the Dividend blend of Cabernet Sauvignon, Merlot and Cabernet Franc.
A stop at Nk'Mip Cellars serves as both history lesson and an opportunity to taste some of the delicious wines produced by North America's first Aboriginal-owned winery in North America. Start with a visit to the Nk'Mip Desert Culture Centre — an award-winning interpretive centre on site that explores the history and culture of the Osoyoos Indian Band — and then move on to the tasting room to try their signature Mer'r'iym (marriage) blends.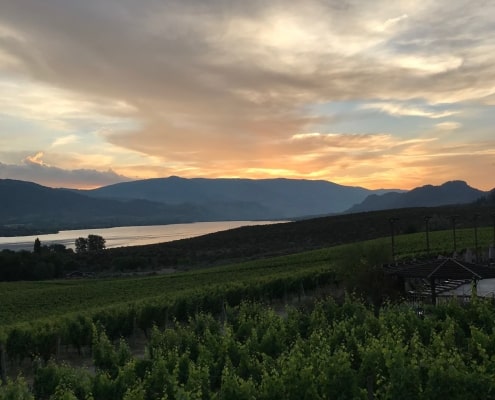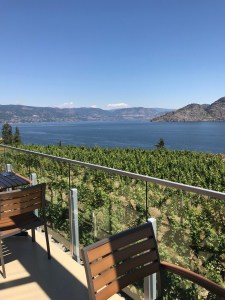 All holidays require a bottle of bubbles! At the Fitzpatrick Family Vineyards, bottles of their Brut and Reserve Sparkling are on offer. The best way to indulge is on the patio — which serves as a crush pad come harvest — with its unparalleled view of Okanagan Lake. Start, though, with a tour that outlines the process of grapes to sparkling wine, including a visit to the cool caves below the building.
For something completely different, check out Time Winery — a full-fledged winery located in downtown Penticton. A former movie theatre, the building has undergone a spectacular transformation. Under soaring, wood-lined ceilings sit the barrels of aging wine, while at the front of the space is a tasting bar and kitchen.
Beyond exploring the Okanagan region and all it has to offer, wise visitors will mark on their calendars the date and location of the 2019 Chef Meets BC Grape — one more reason to plan a trip to the valley.
Winery goers can now plan their trip to BC Wine Country using the official Wines of British Columbia Trip Planner App, that let's you plan personalized itineraries to explore the character of all BC wine regions. Start planning your visit to BC Wine Country! Download the Wines of British Columbia Trip Planner app by searching "BC Wine" in either the App Store or Google Play store or click the links directly for: Android or iPhone.