BEST OF BRITISH COLUMBIA WINE COUNTRY AWARDS 2018 – BEST BC WINE ANNOUNCED!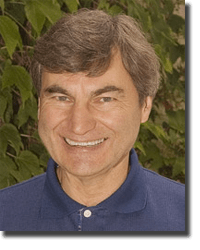 Sid Cross, immediate past Honorary President of The International Wine & Food Society, he is the only Canadian to be inducted as a Membre d'Honneur of the L'Academie du vin de Bordeaux and be awarded The Gourmet of the Year by The Society of Bacchus America. He is a frequent wine judge, panelist and entertaining educator on wine and food. He is wine and food guru for Western Living Magazine and contributes to several other wine and food publications and co-founder and advisor to The Chefs' Table Society of British Columbia. 
Winners are announced for the 2nd Annual "People's Choice Awards for BC Wine" of worthy long time favourites plus outstanding newcomers. Remember there were only 17 grape wineries in 1990 and now more than 275 are open to the public with plantings over 10,500 acres. Exciting news as of July 2018 there are nine recognized appellations in BC including in order of descending acreage, Okanagan Valley (with 2 sub-appellations of Golden Mile Bench and Okanagan Falls), Similkameen Valley, Vancouver Island, Fraser Valley, Thompson Valley, Shuswap, Gulf Islands, Kootenays, and Lillooet.
Why did these winners rise to the top among the general voting public? Because wine choices were not vintage specific there was a much wider window to get to know the winery and taste their wine if operating for a longer period. Yet some newer appellations don't have any long-standing wineries so naturally this brought forth newcomers. Note that the four overall winners were from the Okanagan Valley and have been in business for more than 20 years.  Let's take a closer look:

BEST SPARKLING: Summerhill Pyramid Winery for Cipes Brut is a versatile bubble first produced in 1991 blending Riesling, Chardonnay & Pinot Blanc in a fresh off-dry affordable style. What about their delicious toasty Sparkling Cipes Ariel 1998 too?

BEST WHITE: Wild Goose Vineyard & Winery for their popular off-dry Autumn Gold – a round, soft, good value, very aromatic blend of Riesling, Gewurztraminer & Pinot Blanc. Starting back in 1983 with barren land purchased by Adolf Kruger in East Okanagan Falls, Wild Goose Vineyard became BC's first "Farmgate Winery".

BEST ROSE: Quails' Gate Winery founded in 1956 by the Stewart Family but ever innovative with the vibrant new Lucy's Block Rosé (85% Pinot Meunier & 15 Pinot Noir), named after their grandmother. Made from younger vines, this is a dry elegant and charming wine that pairs well with food.

BEST RED: From a Quonset red hut to an architectural praised modern winery, Black Hills Estate Winery Nota Bene, first made in 1999 from their 1996 plantings on the hot sandy soils of the "Black Sage Bench", has become one of BC's best-known red wines.
A brief look at the other regional winners:




FRASER VALLEY: Backyard Vineyards in Langley (opened first in 2002 as Glenugie later Neck of the Woods) has all occasion Blanc de Noir yeasty 100% Estate Pinot Noir Sparkling, and a delicate Rosé from Merlot & Gamay. Township 7 Winery with Langley and Naramata locations gets recognized for their big Black Dog red, while Chaberton Estate Winery, Fraser Valley's first winery to open in 1981 wins for their dry and an off-dry Bacchus white.


GULF ISLANDS: Salt Spring Vineyards with lots of touring visitors, won for a fine Methode Champenoise Chardonnay/Pinot Noir sparkling, while hands-on proprietor David Gouge with winemaker Ian Baker of brilliant newcomer Sea Star Vineyards on Pender Island swept the rest with their Blanc de Noir Rosé, Pinot Gris, Pinot Noir & Encore (Osoyoos Merlot & Cab Franc).

LILLOOET: Naturally the first winery in this new appellation is the formidable Fort Berens Estate Winery with crisp Riesling from cooler nights as well as a late harvest style and wonderful fresh Rosé.
SIMILKAMEEN VALLEY: Big surprise Corcelettes Estate Winery cleaned up with small production releases of drier Prosecco-like Santé (2014: 70% Viognier 25% Pinot Gris & 5% Chardonnay), Gewurztraminer, Provence style Zwigelt Rosé from their estate vineyards, and their Pinot Noir tying for BC red wine with Clos du Soleil Winery Signature Red.







THOMPSON VALLEY: Outside Kamloops, Monte Creek Ranch Winery's aromatic sparkling is between a Frizzante & Spumante while classy Privato Vineyard & Winery used Pinot Noir from the Rise Vineyard in Vernon to produce 200 cases from their best 8 selected barrels of 2012 Reserve Pinot Noir.
VANCOUVER ISLAND: Two star wineries prevailed here from Cowichan Valley each winning twice for Dr Andy Johnston's Averill Creek Vineyard Pinot Noir (my vote is special Reserves of 2009 & 2014), plus lively unoaked full flavoured Pinot Grigio, while proprietor Chris Turyk of Unsworth Vineyards will be happy with his Charmat Method Charme De L'Ile Sparkling and beautiful dry 100% Pinot Noir Rosé.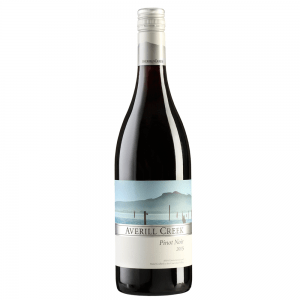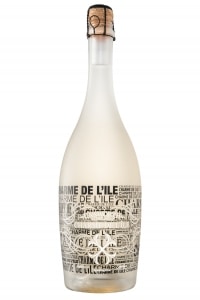 The awards didn't determine any regional trends which are still evolving but there is public enthusiasm for a diverse portfolio of BC wines from dry to sweet, from classic grape varietals to more unique ones, and no turkeys but lots of quality wines for wide ranging use including your upcoming Thanksgiving dinner.